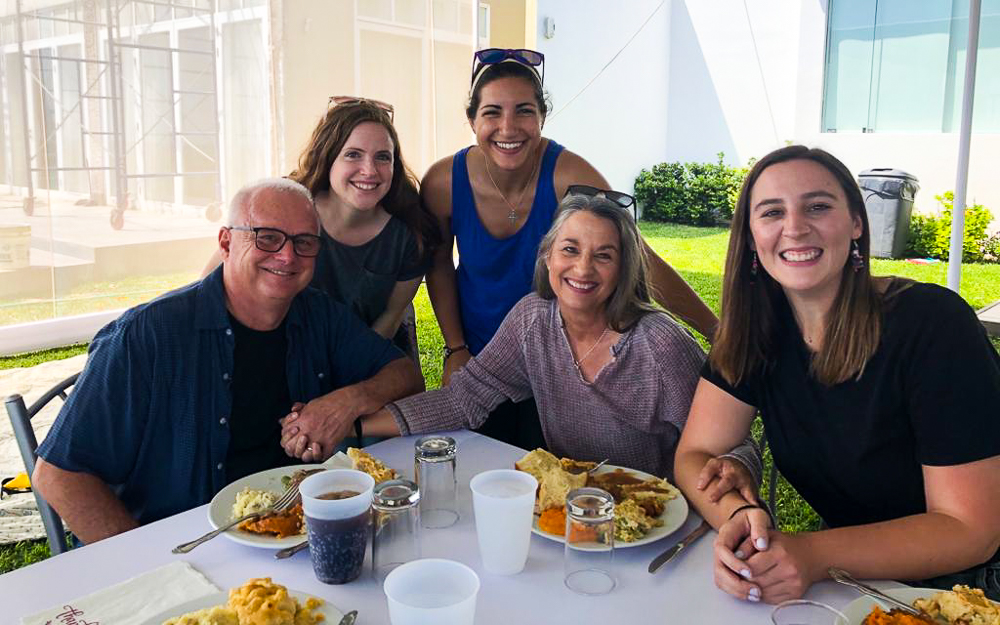 Helloooo! I know, this is probably like hearing from a long-lost friend who you never expected to resurface… but here I am! Alive and well and ready to bring you up to speed on all things Peru and beyond. I figure this is as good a time as any because who couldn't use a little extra entertainment in their days right now? So, here's my plan for the blog (keeping in mind that I've literally never followed through on a single one of these plans): I'll finish telling you about Peru and the building project and some fun adventures. Then, I'll finish talking about Buenos Aires because whew! We left off righttt in the middle of that trip (whoops). THEN, assuming it doesn't take a full year for me to do those two things, we'll do some South/Central America exploring together. And maybe someday we'll make it back to Europe (to refresh your memory, we're floating around somewhere between Poland and Germany, potentially lost forever).
Who knows where we're actually going to end up with all of this (my money is on somewhere in the middle of the Atlantic as we get lost between Central America and Europe), but hey, anywhere is better than the increasingly familiar insides of our own houses, right?
Last time we talked, it was the middle of November. The building project was chugging along. I was getting antsy at the idea of leaving Esperanza de Ana in only a few short weeks. My workload seemed to be increasing exponentially, as it always does at the end of a project. One second you're feeling fine, and the next it's like you're tripping over loose ends with every step.
On top of my actual work, I was trying to make plans for what felt like a million other things at the same time. My parents were coming to visit me in Peru, arriving on the same day that I was leaving Esperanza de Ana. Then, I was hoping to do some traveling around South and Central America for about a month and a half and coordinated with my aunt, uncle, and cousins for one trip and my brother for another. Except for the part with my cousins, I was responsible for most of the planning… and my head started feeling like it was going to explode. Too many moving parts and not enough time! We'll talk more about those adventures later…
Despite being hectic, the end of November was great. The building kept progressing, and it was exciting to see some of the "finishing touches" coming together. The electrical team finished most of the cabling and installed all of the classroom fixtures. They started putting up the bamboo roof structure!
Sometimes, Debbie and I would look at the building, look at each other, and say, "Can you believe we did that? At the beginning of the year, it was a dirt patch. Now, it's a building." It was easy to get caught up in the chaos of each day, but there were those moments when the reality that we were actually constructing a building made us pause for a second and appreciate just how cool that was.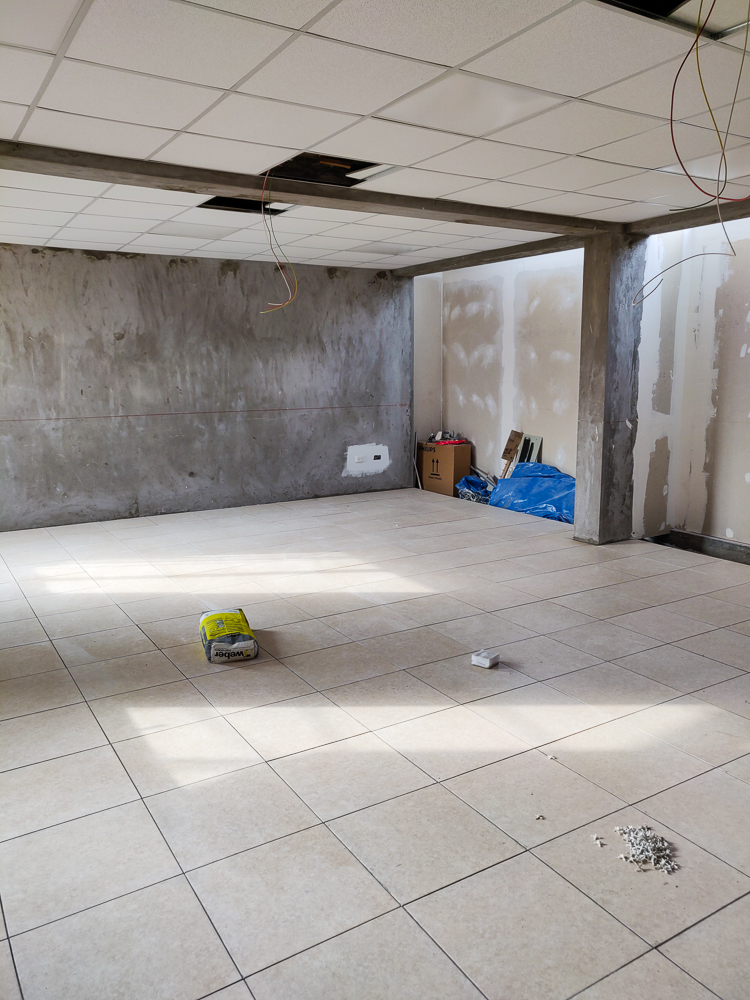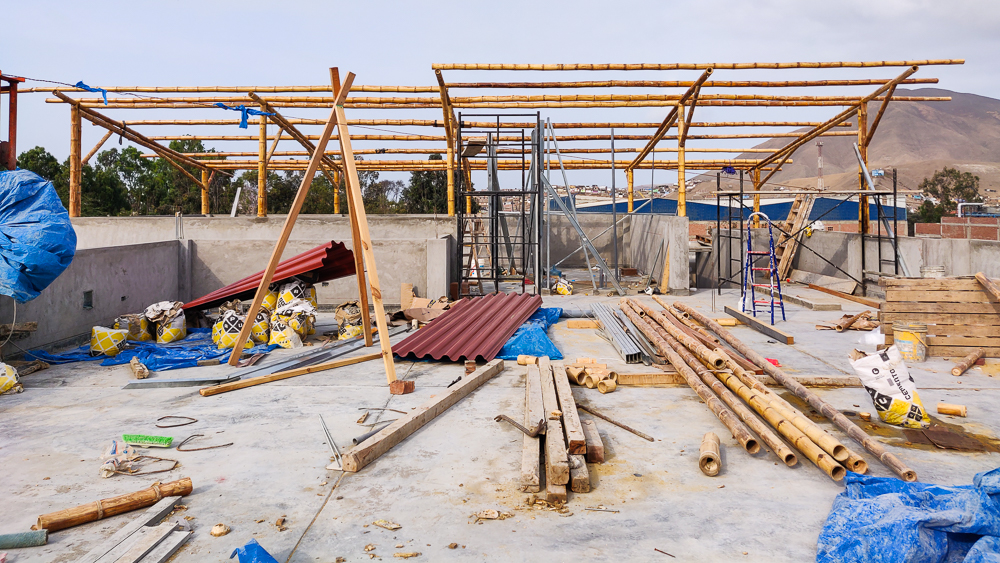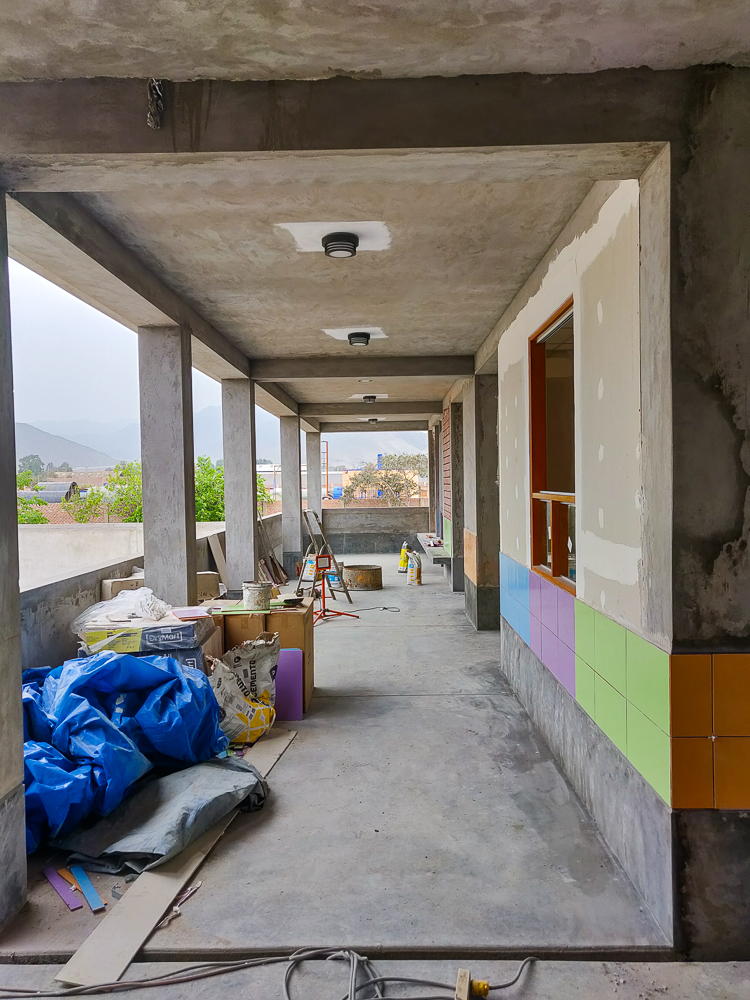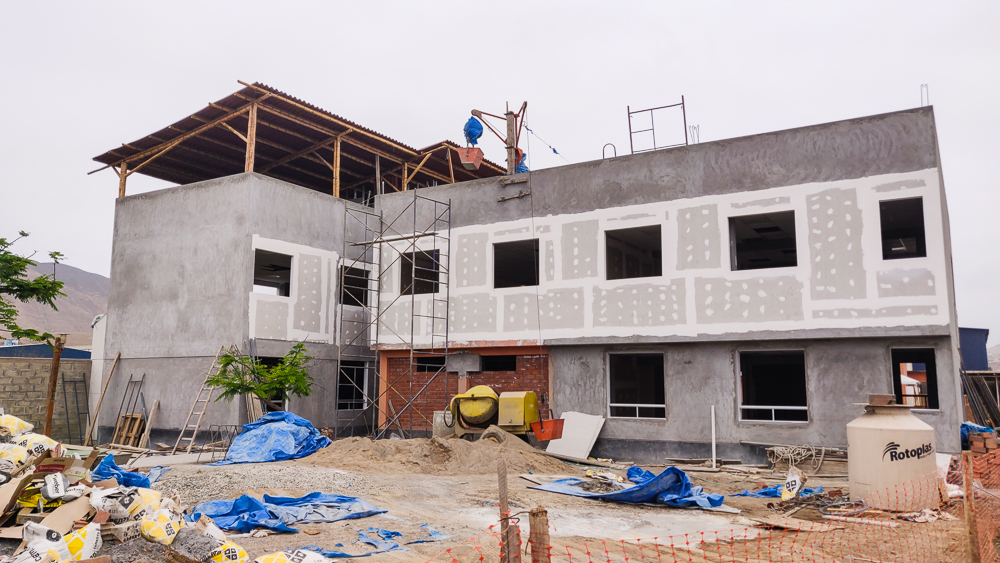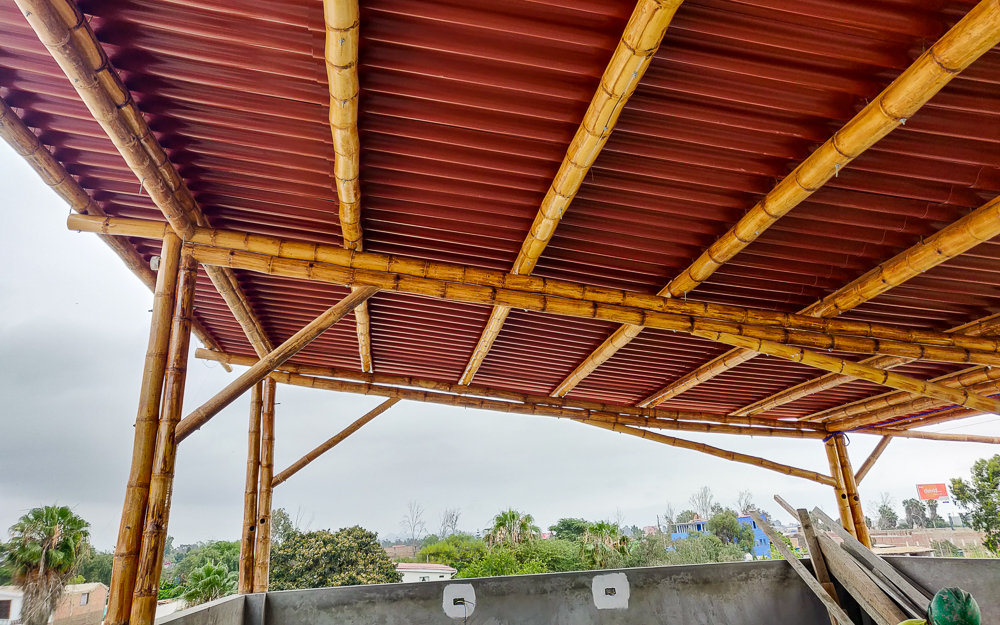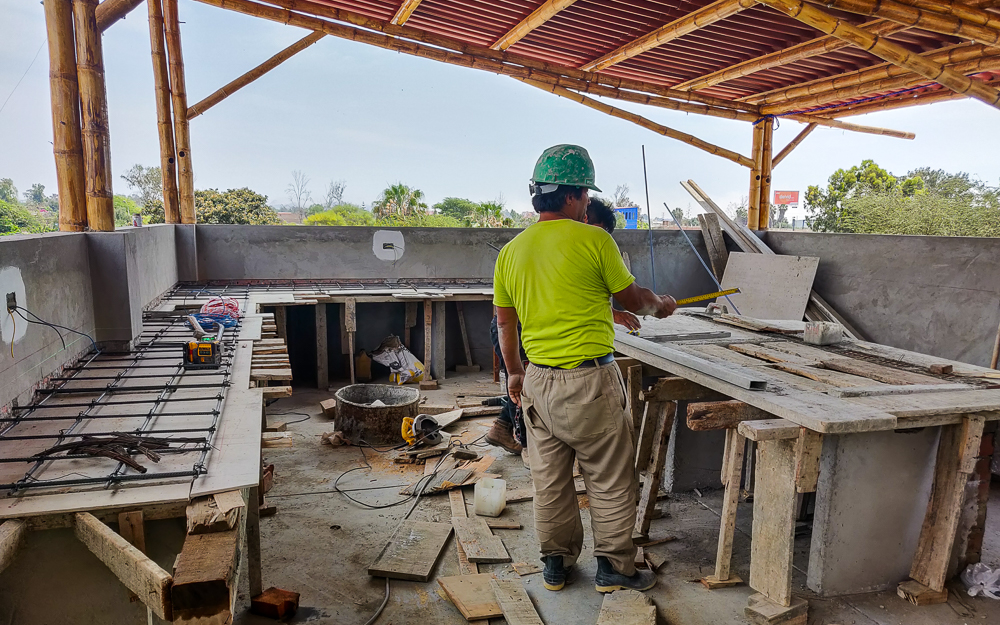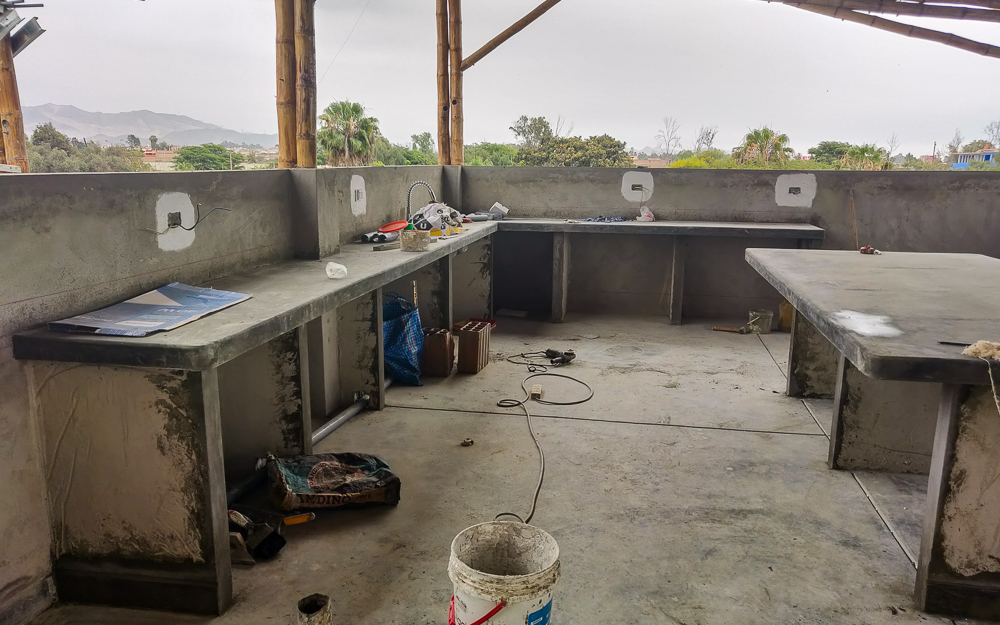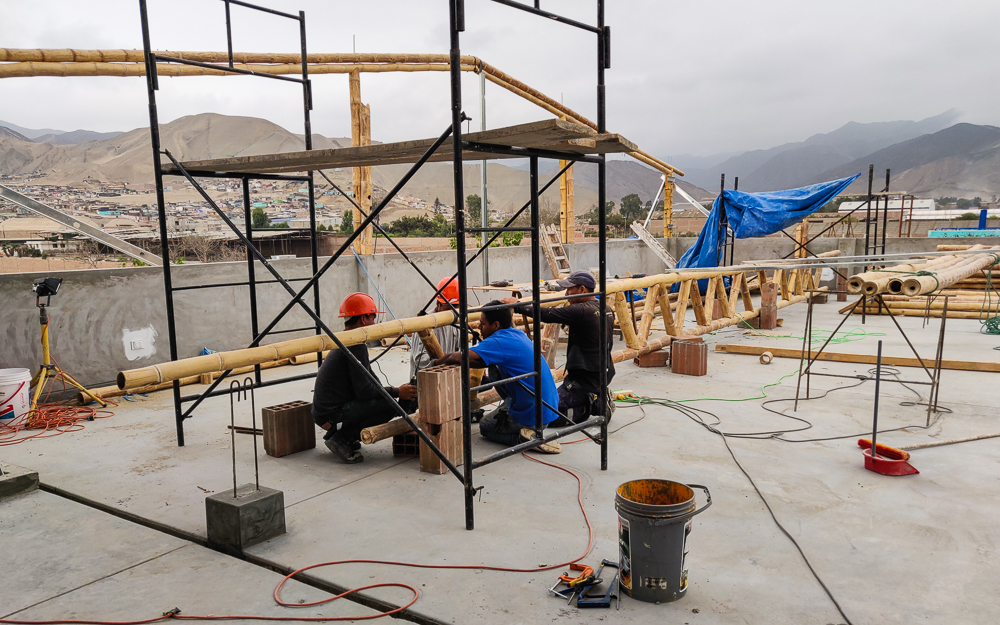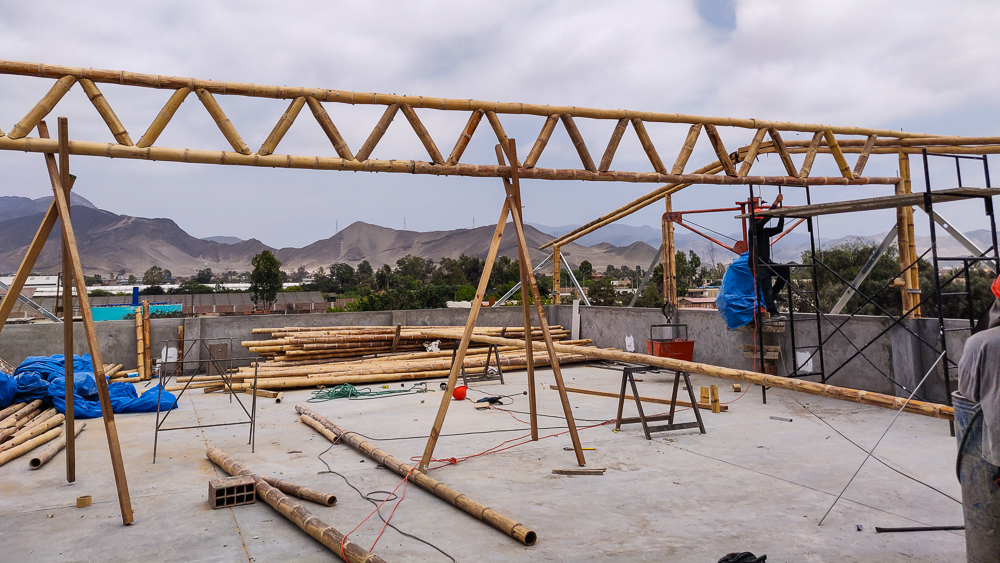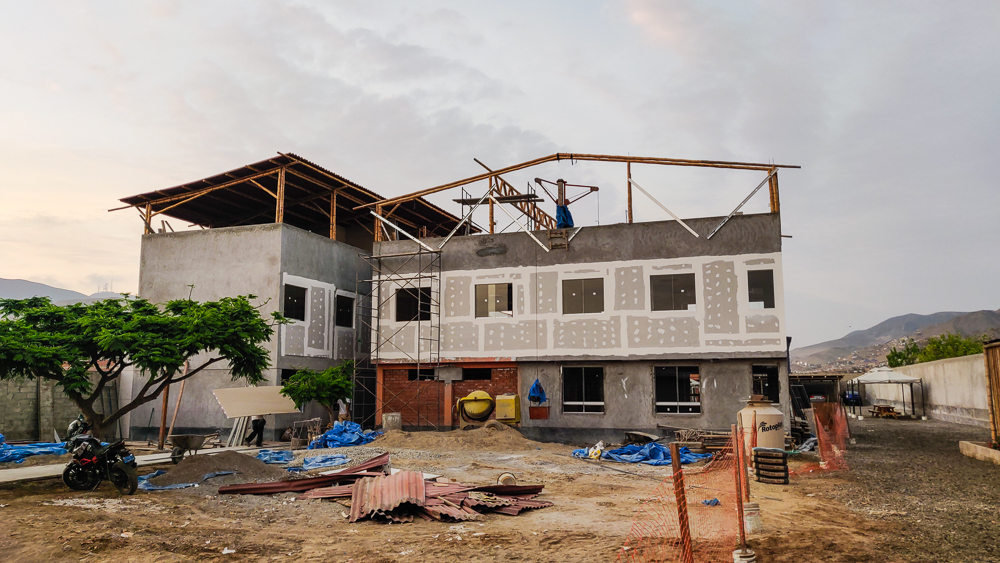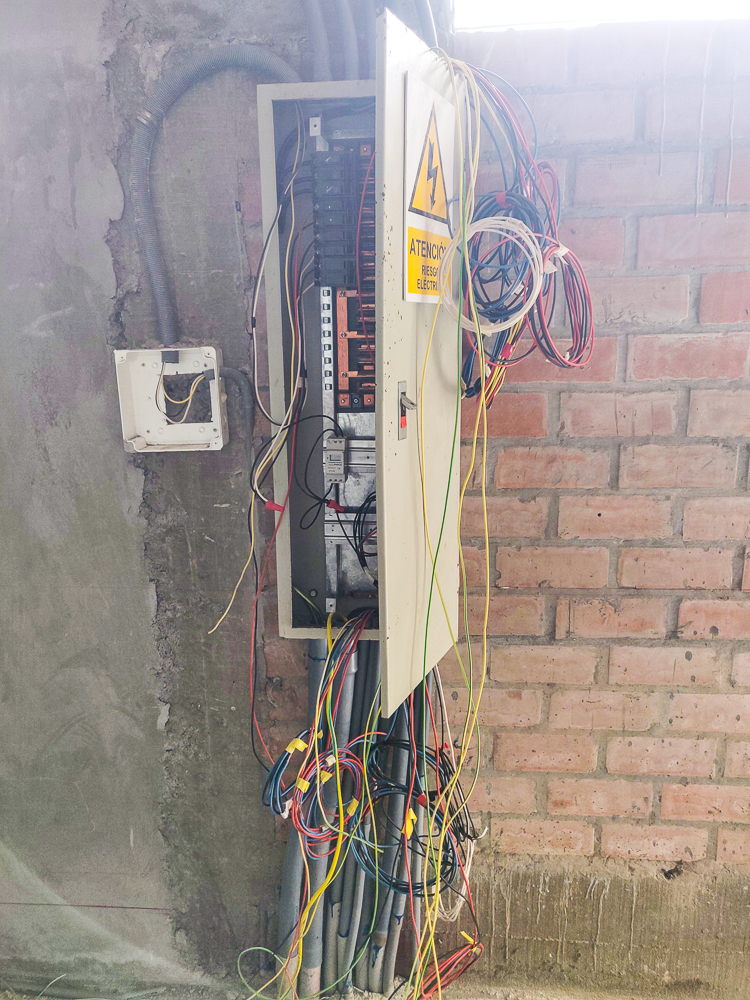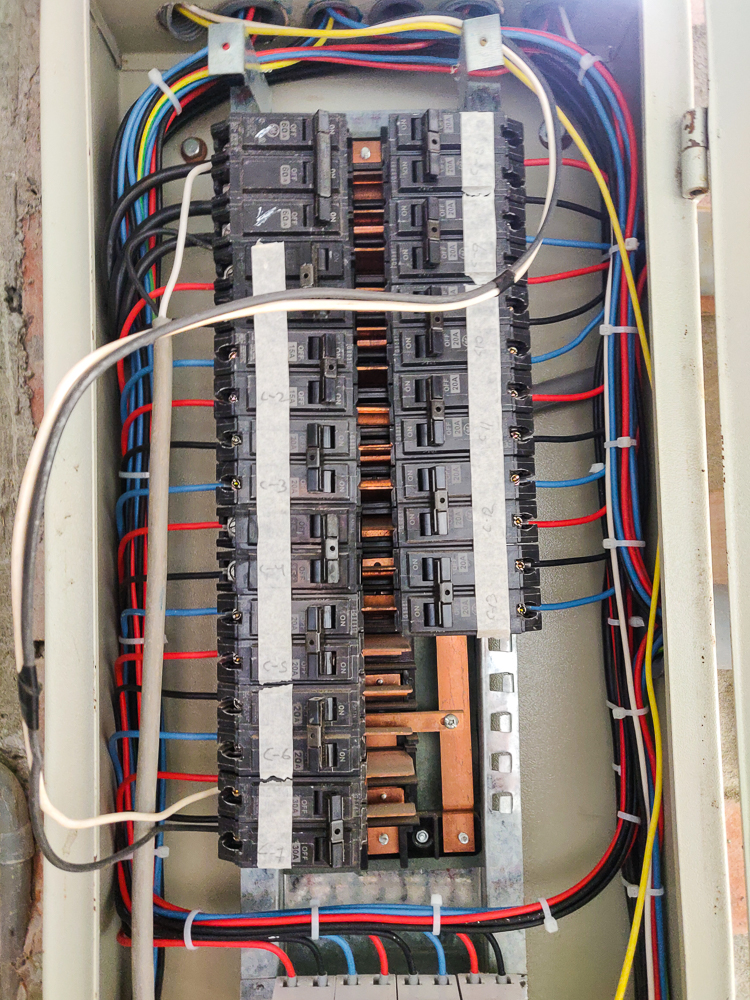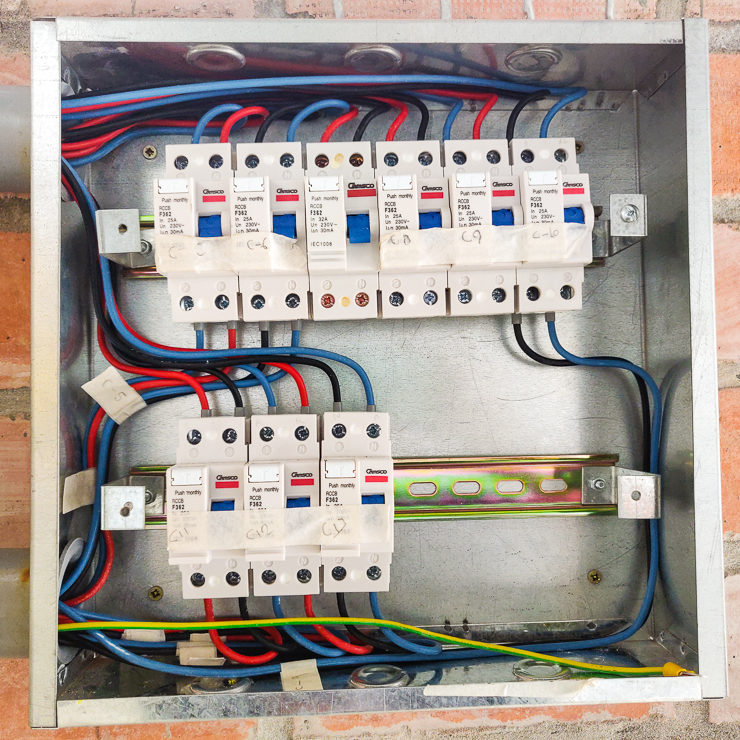 The end of November also means Thanksgiving, and this was my first ever away from home (amazingly). I've missed a lot of holidays and events over the past few years, but in my family, Thanksgiving is our special "everyone shows up" holiday. The cousins come from near and far and spend days eating and playing and catching up on the year's family gossip. This year, going home really wasn't an option, and the only way for me to be okay with that was to not think about it.
Obviously, Thanksgiving isn't a thing in Peru. This, combined with the fact that Americans are always determined to celebrate it, no matter where they are, led to the weirdest Thanksgiving of my life. The American staff had the day off at Esperanza de Ana, but everything else went on as usual. We went to a Thanksgiving party hosted by the American pastor of our church in Lima, and while it didn't feel anything like Thanksgiving, it also didn't feel like we were in Peru anymore. From the moment we walked through the gate into their front yard, it was like we had teleported to somewhere in the States. The default language was English. All of the food at dinner was recognizable. I think I felt the most culture shock at that party than any other time in Peru.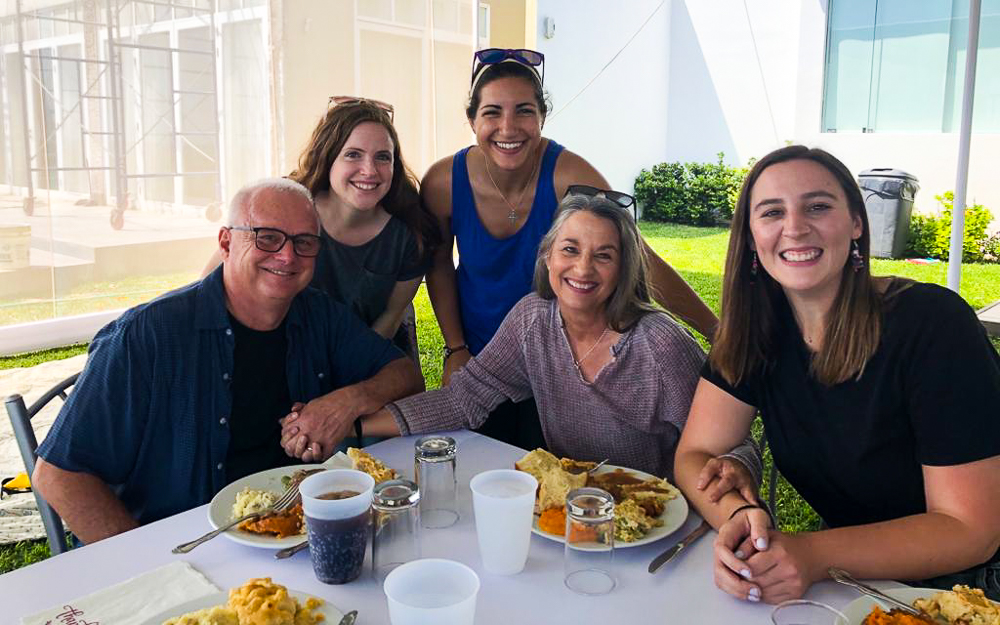 At the end of the party, we got into the car and drove back to EA. There, the kids were just finishing the after-school program for the day. It was like any other Thursday. I shut my eyes and tried to put my head back on straight, reminding myself that we had never left Peru. It was like we had gone into an alternate reality, and coming back was harder than I imagined it would be. Jocelyn and I agreed that the day did feel like something special, but it didn't feel like Thanksgiving. That was probably the best-case scenario.
The other good news was that we didn't have a normal day of work on Friday. I don't think I could have jumped right back into normal after that! We had a staff day which is a combination of training/professional, personal, and spiritual development/team building. It just depends on what Jim thinks the team needs. This one, since it was so close to the end of the year, was more of a hangout than a training. We went to this place on the beach for the day, and Jim had us start by reflecting on the year and sharing how God has been working in each of us. It was cool to hear everyone's thoughts!
After that, we had the rest of the day to spend time together and do a few activities. Julie was in charge of planning one, and I suggested a sand snowman-building competition. There was a height requirement, but otherwise, anything went. My team definitely won, even though Julie refused to declare a winner at the end. I mean, come on! Look at us!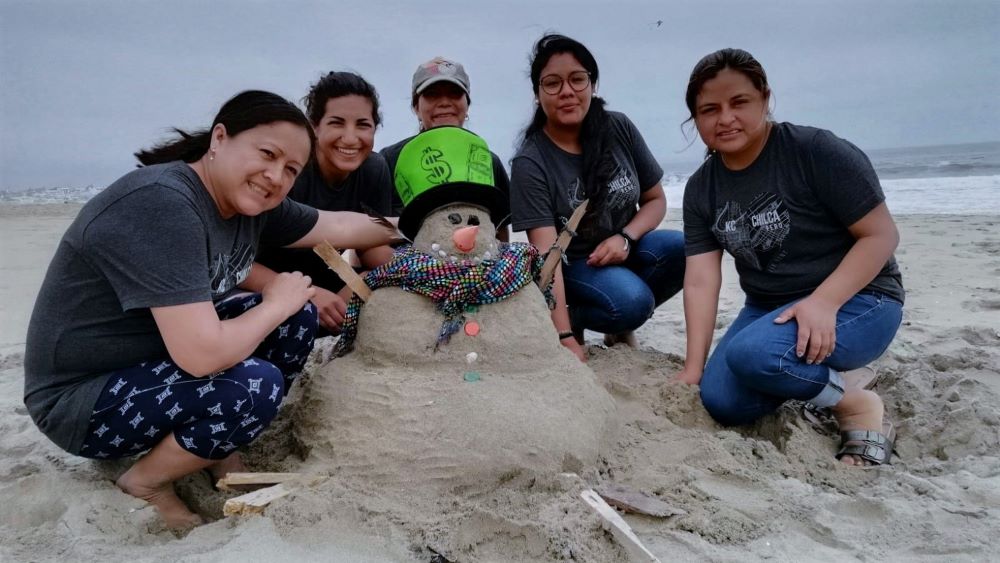 When we got back to EA, Julie, Jocelyn, and I ran to grab our bags and hit the road because we were going on an adventure for the weekend! On our way out, we squeezed past Defensa Civil, the property inspection people, who had come to look over the property… at 4PM… on a Friday. What is wrong with these people? Everyone was baffled. There must have been some end-of-the-month quota or something that they were trying to meet because they aren't usually such a motivated group. Irma, the director, sent them away saying that they could come back another day at a more reasonable time because there was no one to show them around. Ha. (We also weren't quite ready for them, so it worked out!)