What a crazy week! I've been trying to get as much of the electrical stuff finished as possible, but I'm running out of time, and there's so much to do! Then yesterday, I gave a presentation to a few of the staff about electricity in general, the electrical system here, and lighting design basics. It was fun getting to share my knowledge and knowing that everyone was actually interested in learning about the things I presented. Debbie translated and did an amazing job. Knowing how to speak Spanish and knowing how to speak construction Spanish are two very different things!
At the beginning of this whole adventure, I thought that it would be nice to have a break from lighting and electrical work. I was adamant that I wanted to do something different. I'll admit that I have enjoyed growing in other areas, but these last few weeks of electrical work have been much more enjoyable than I would have guessed. It's nice to know that I do enjoy the field that I spent seven years training/working in because there have definitely been times where I've second-guessed my choice. These last couple weeks have pushed me to learn and do new things with my knowledge. I get to walk around and investigate and measure and make real decisions, and I don't spend all day sitting at a desk. It's so satisfying to make my brain work on a higher level!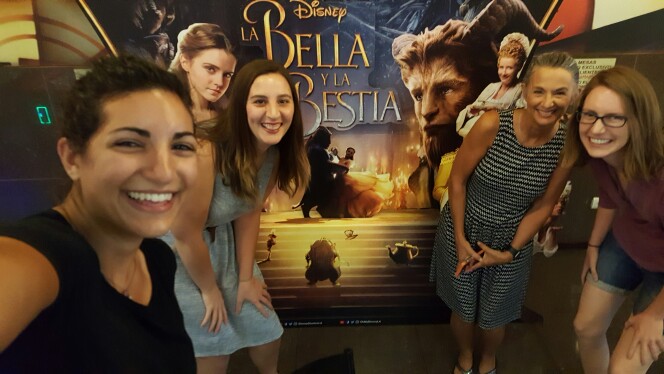 Today was the beginning of Lara's Last Weekend of Fun, Peru edition. What could be better than a princess day to start things off? Tony, Debbie, Julie, and I went to see Beauty and the Beast, and it was so good!! We had to go into Lima to find a theatre with Spanish subtitles and English audio rather than a dubbed version, and it was so worth the effort.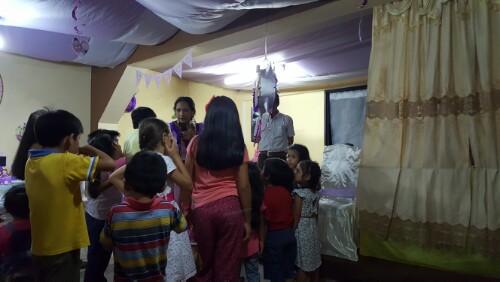 Part two of Princess Day was a 4-year-old's princess-themed birthday party. During the week when the team was here, we had a translator to help out with things. She is super cool, and we got to spend a lot of time together that week. The birthday party was for her daughter, so it was triply fun because I got to experience a Peruvian birthday party, pretend I was a princess, AND see our friend again!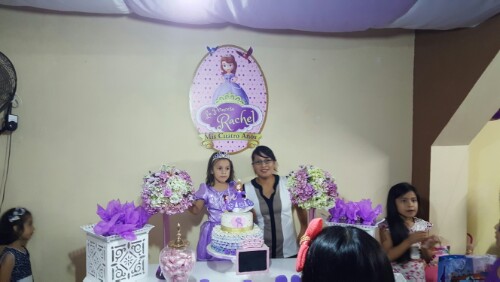 The party was, as you might imagine, somewhat insane. I'm all hyped up on sugar right now because I basically just ate candy for 3 hours. The party consisted of some games for the kids, lots of sugary snacks, dancing, princess dresses, and a piñata. In other words, it had everything required to be considered a fabulous success. It was funny seeing the kids go from being kind of shy and quiet at the beginning to wild and crazy after they got some sugar pumped into them. Sugar never fails.
In conclusion, life is great, sugar is magical, and every day should be Princess Day.