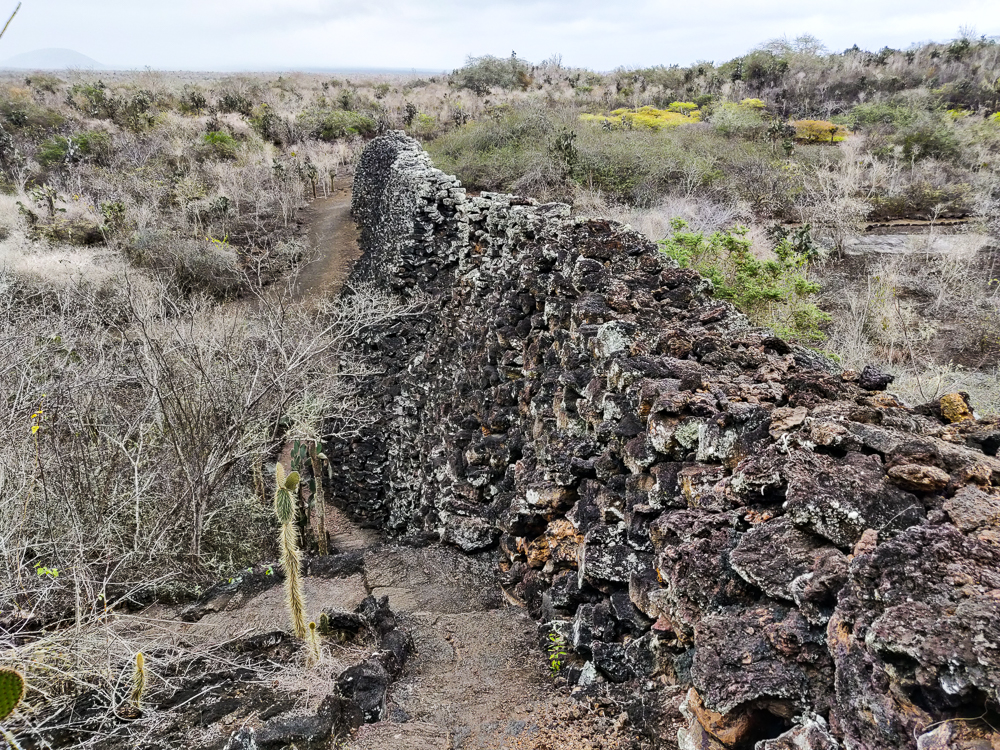 After our morning tour to Las Tintoreras, we still had half of the day free for more activities! My aunt and I went into town after a brief stop at our hotel and started asking around about renting bikes. There's a 3 mile-long (5km) gravel path to the west of Puerto Villamil (the main town on the island) that winds past different points of interest, and we wanted to make a plan to explore it later in our stay on Isabela.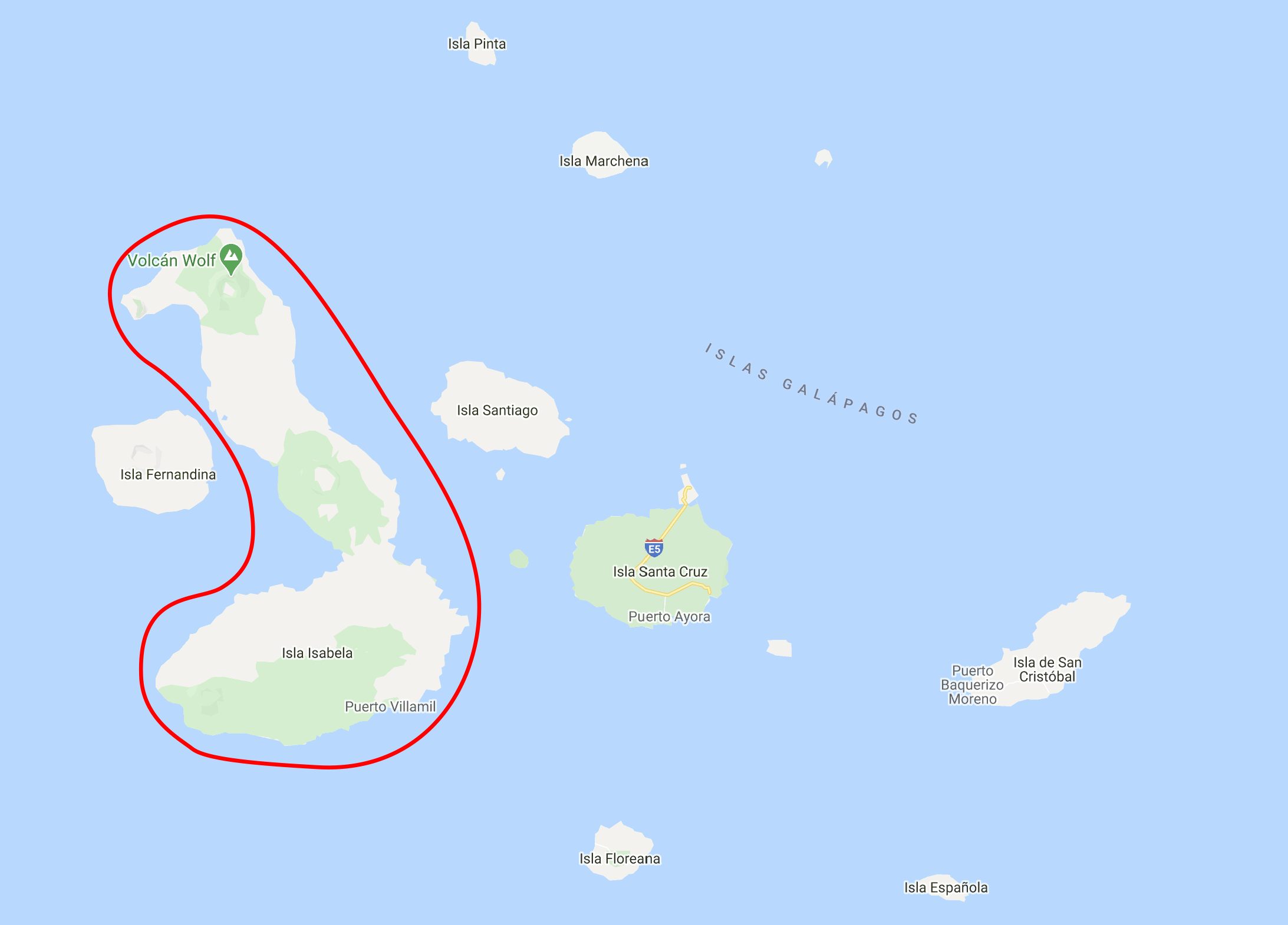 Welp, as is often the case with traveling, that is NOT what happened. We talked to a few shopkeepers and realized that since the next day was New Year's Eve, stores were going to be closed for the next two days aka the rest of our time on the island. If we wanted to bike instead of walk the 3+ miles each way, this was our last chance. There was really no question… we went back to the hotel, broke the news to the group that we were NOT going to be having a chill rest of the day, and quickly got ready for another outing.
The girl at the bike rental place gave me a map and some recommendations of where to go and in what order. I love it when someone removes the guesswork and just tells you what to do! She showed me how to get out of town and then recommended that we visit the tortoise breeding center and flamingo lake before following the bike path. There was a general "Do we really have to see more tortoises?" vibe coming from the group, but since she who holds the map holds the power, I said yes, we did. And so, off we went. Also, before you start thinking of me as some sort of travel dictator, I'll just say that we saw a lot of tortoises on our trip and no one ever regretted a tortoise sanctuary/breeding center visit in hindsight, this time included.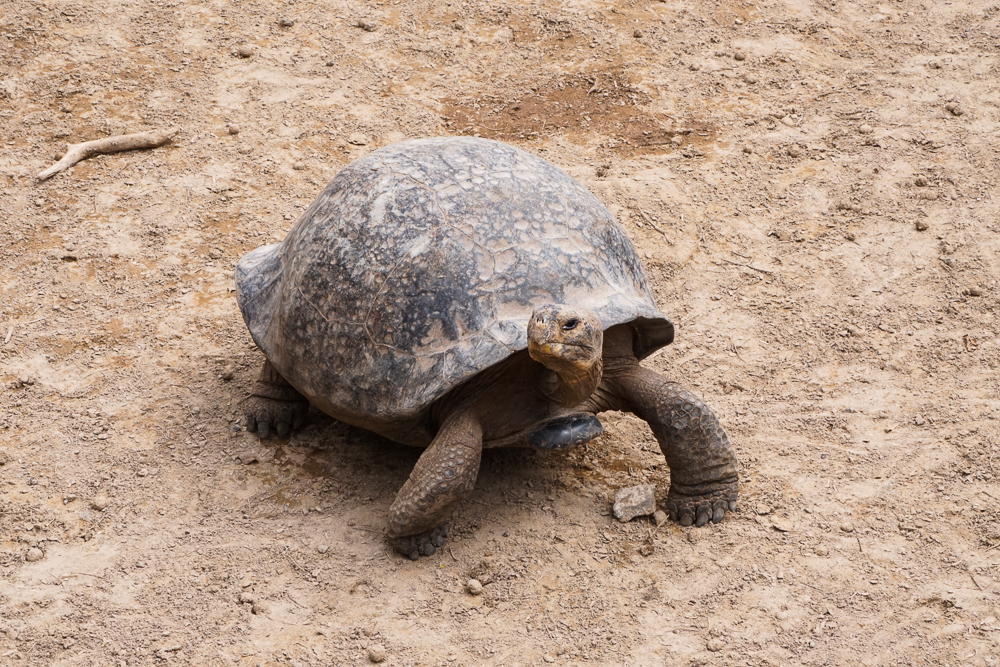 Isabela is, by far, the largest island in the Galapagos. It's nearly four times the size of the second largest island, Santa Cruz, and was formed by six shield volcanoes. Isabela is home to the most wild tortoises of any island, and due to its size and difficult-to-traverse topography, there are actually five different subspecies of tortoises found across the island. These roam freely in five of the volcano calderas.
The tortoise breeding center on Isabela was founded in 1995 after some fires in the southern part of the island reduced the southern tortoise populations. Even before that, the tortoises faced survival challenges, such as competition for food with an ever-growing population of non-native goats (these have since been eradicated from Isabela). Tortoises were brought from across the island to the center to breed, and the populations have been seeing steady growth ever since. The center protects eggs and hatchlings, and once the tortoises grow big enough to give them a good chance of survival, they're released.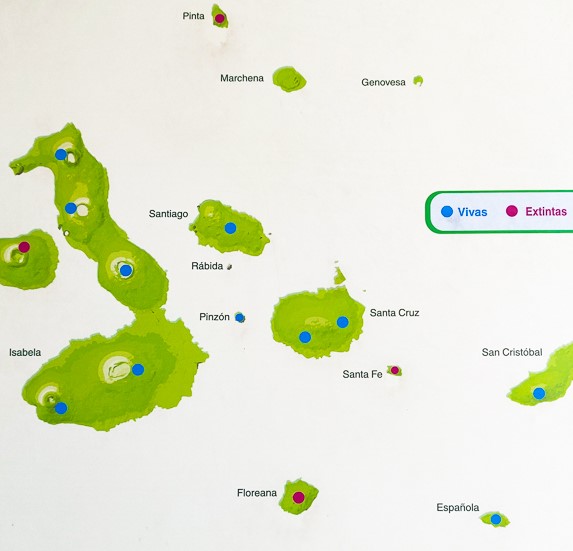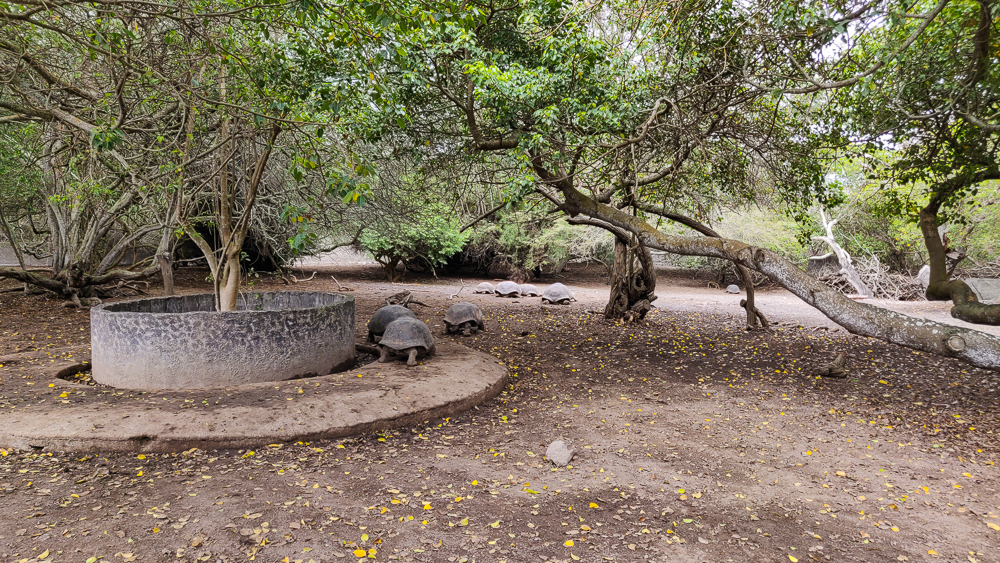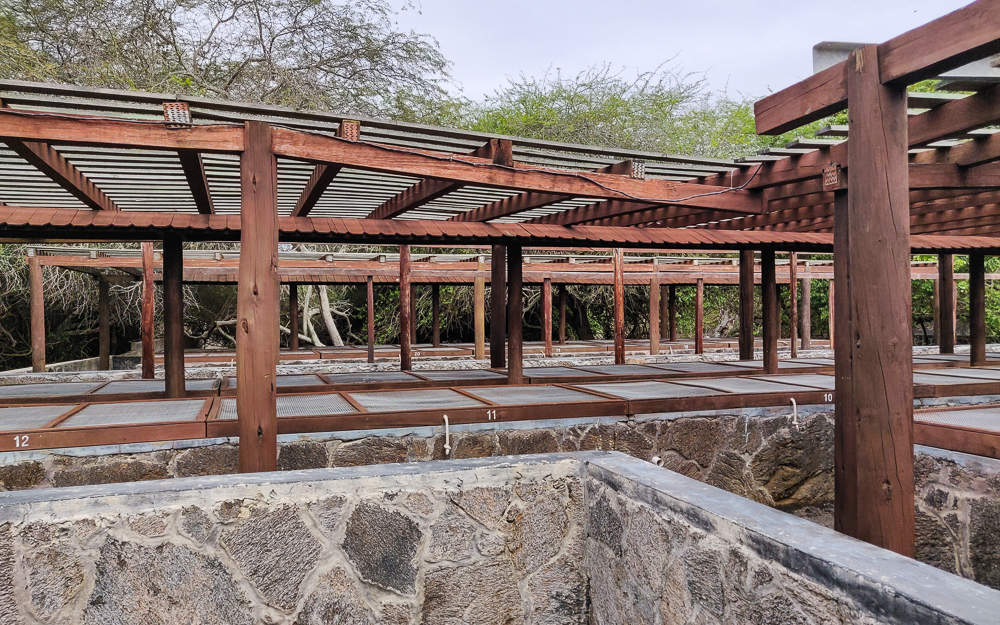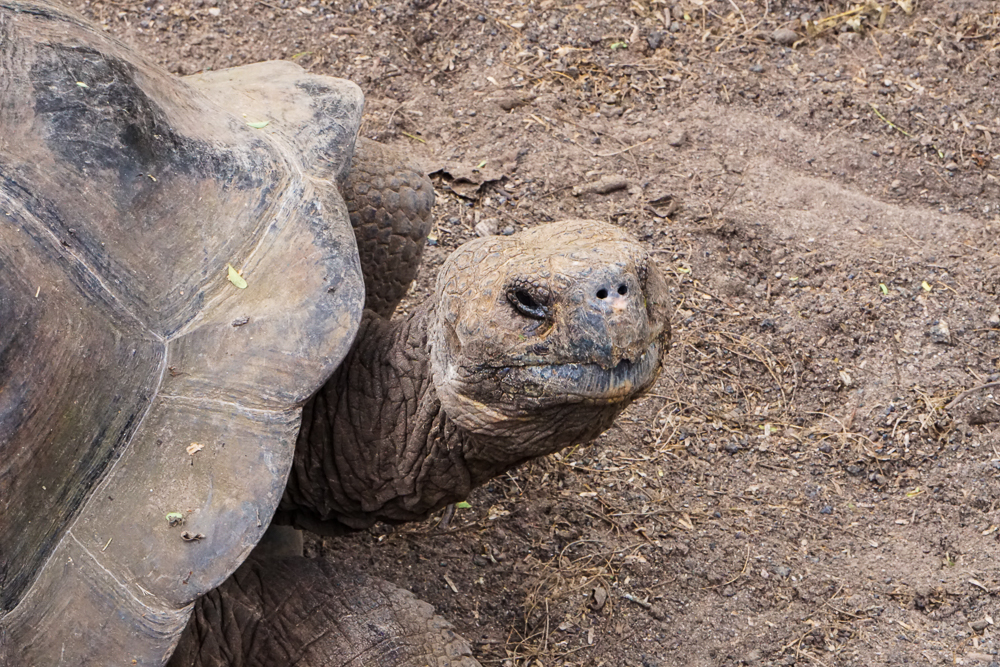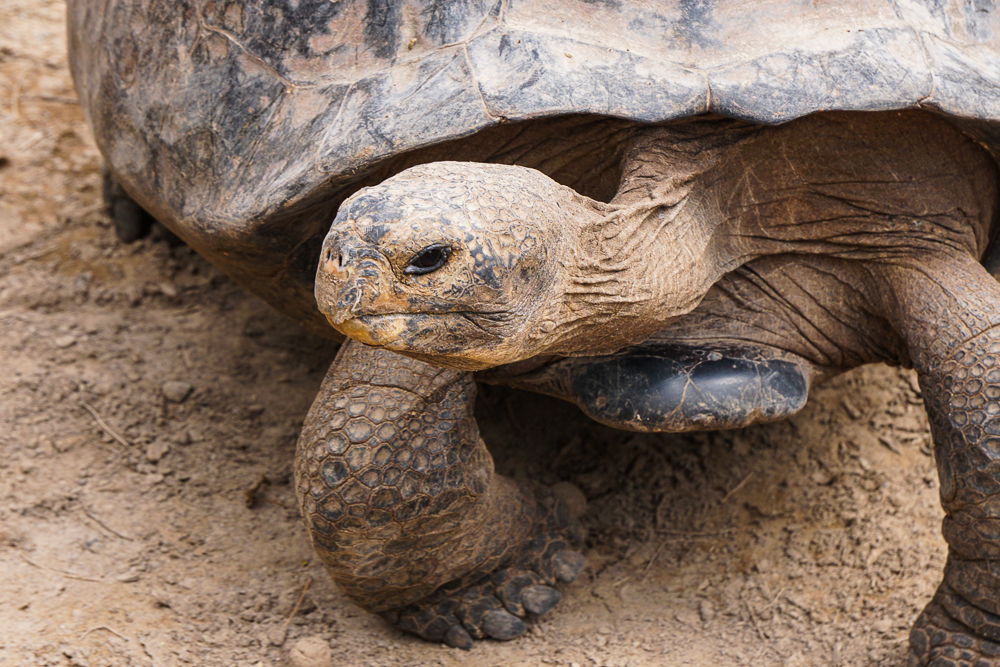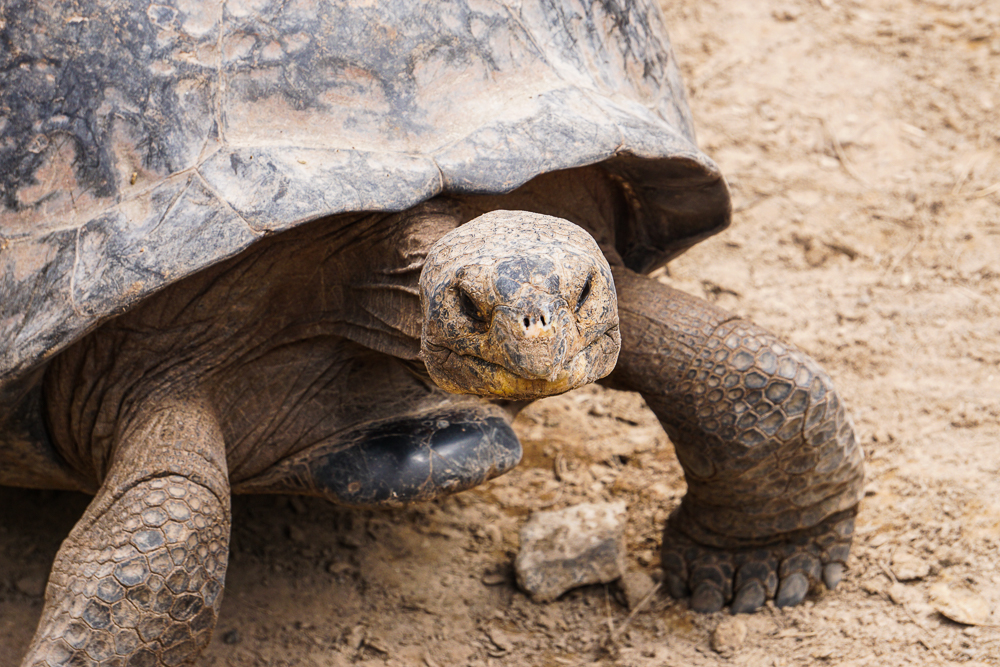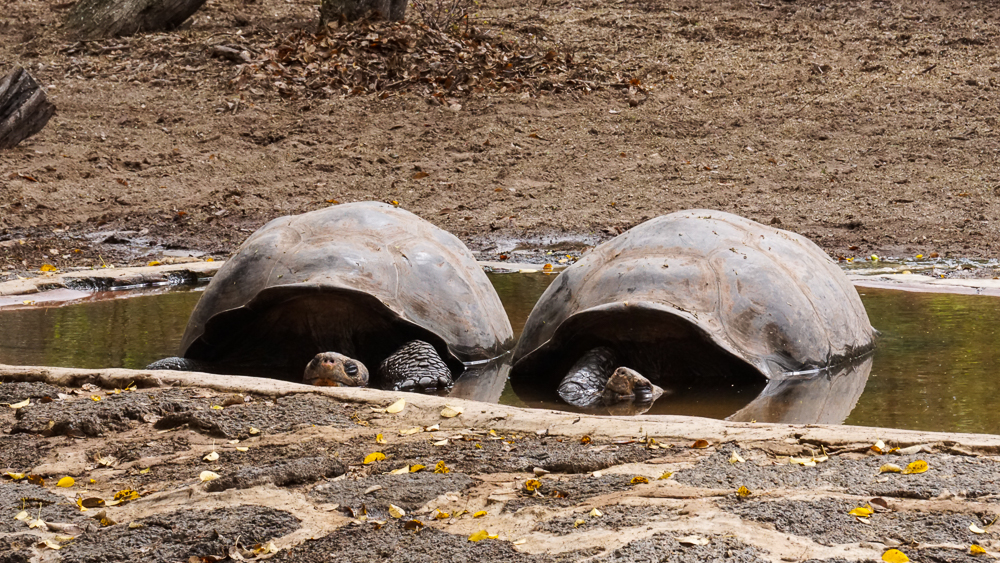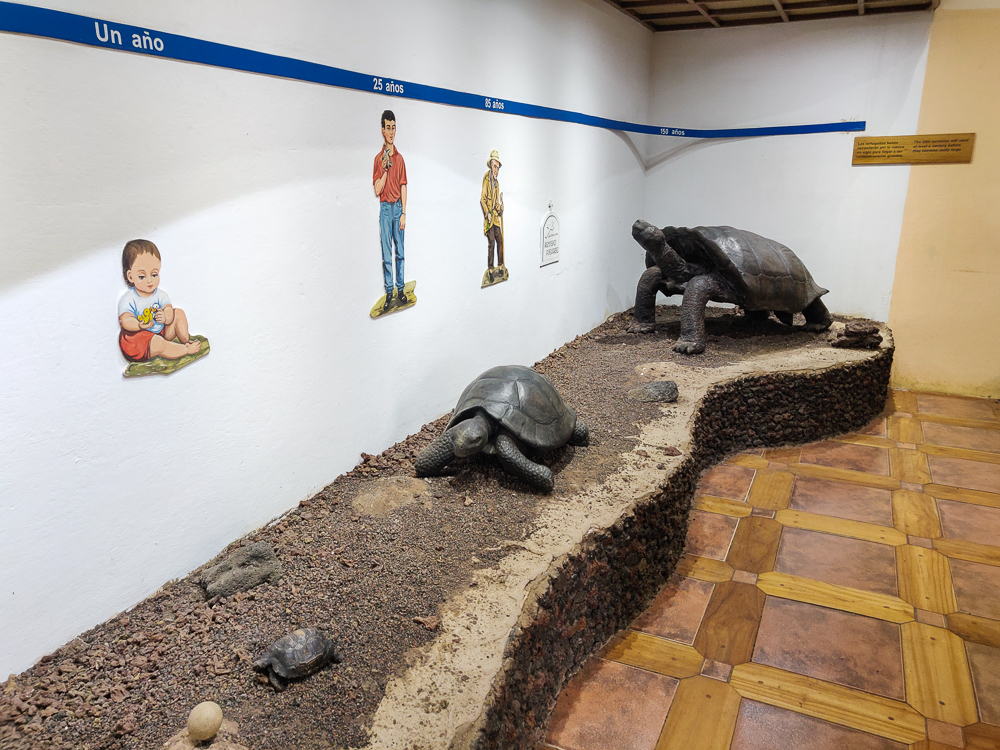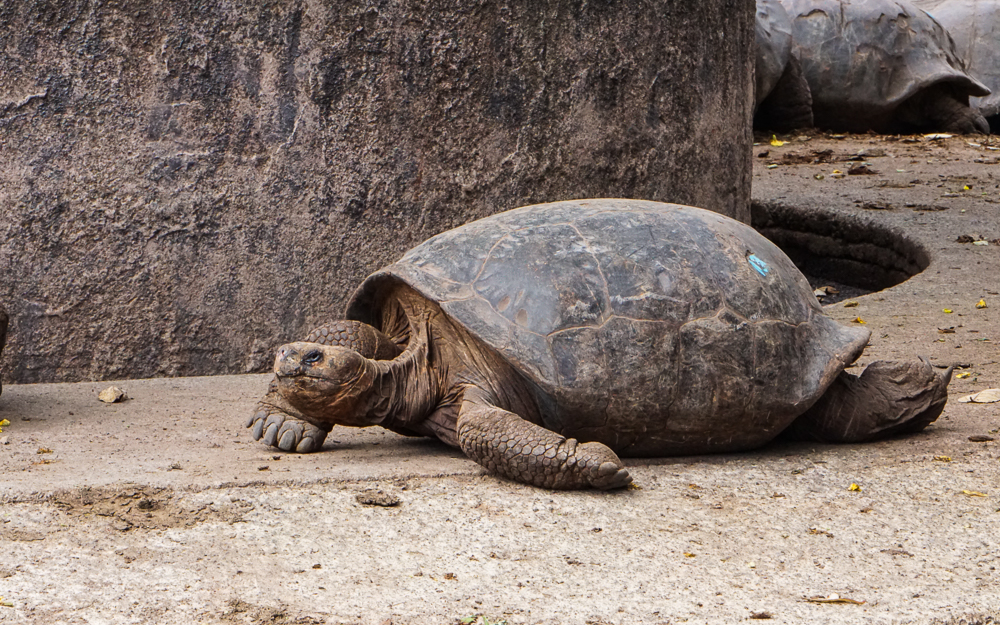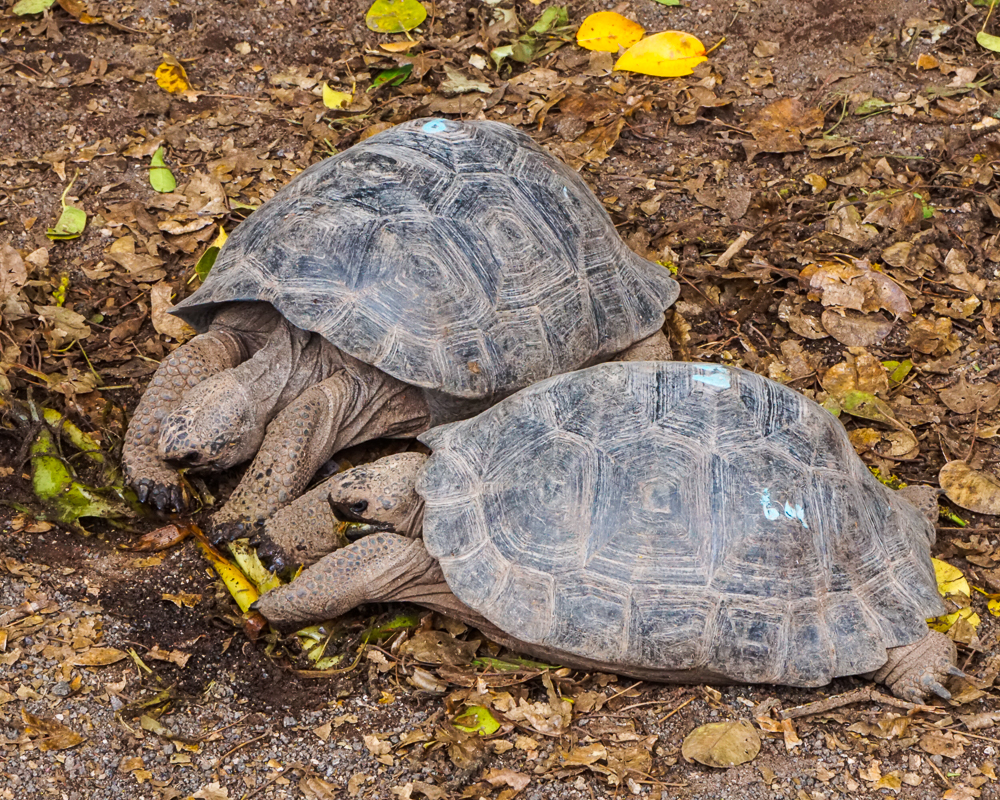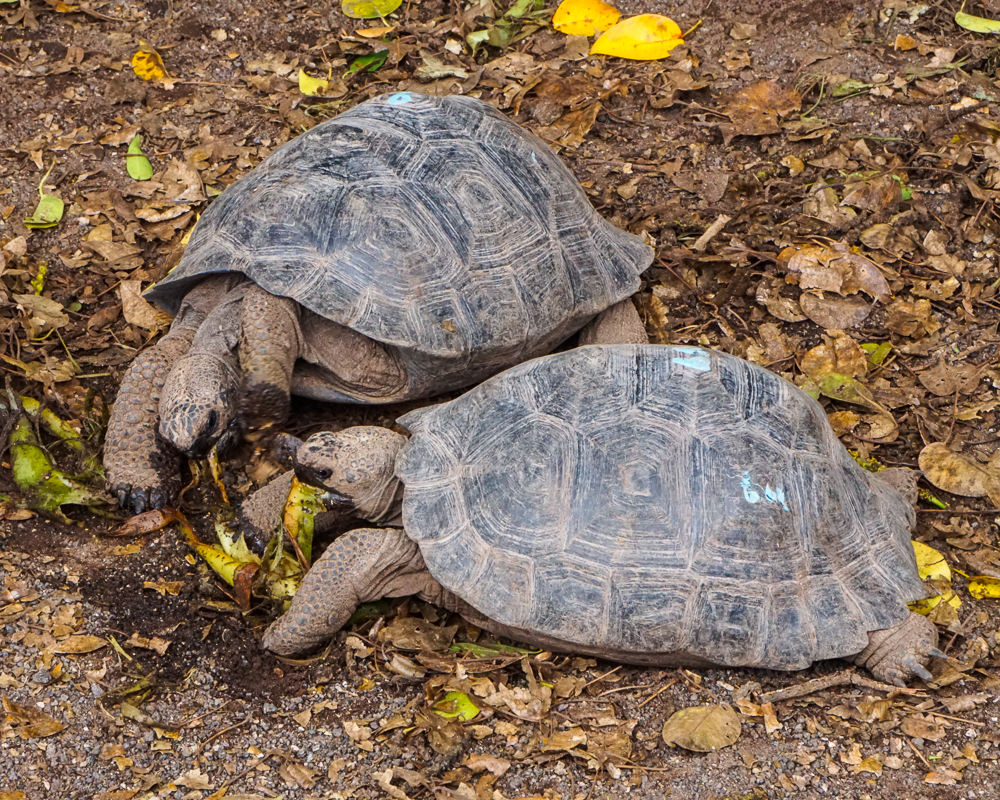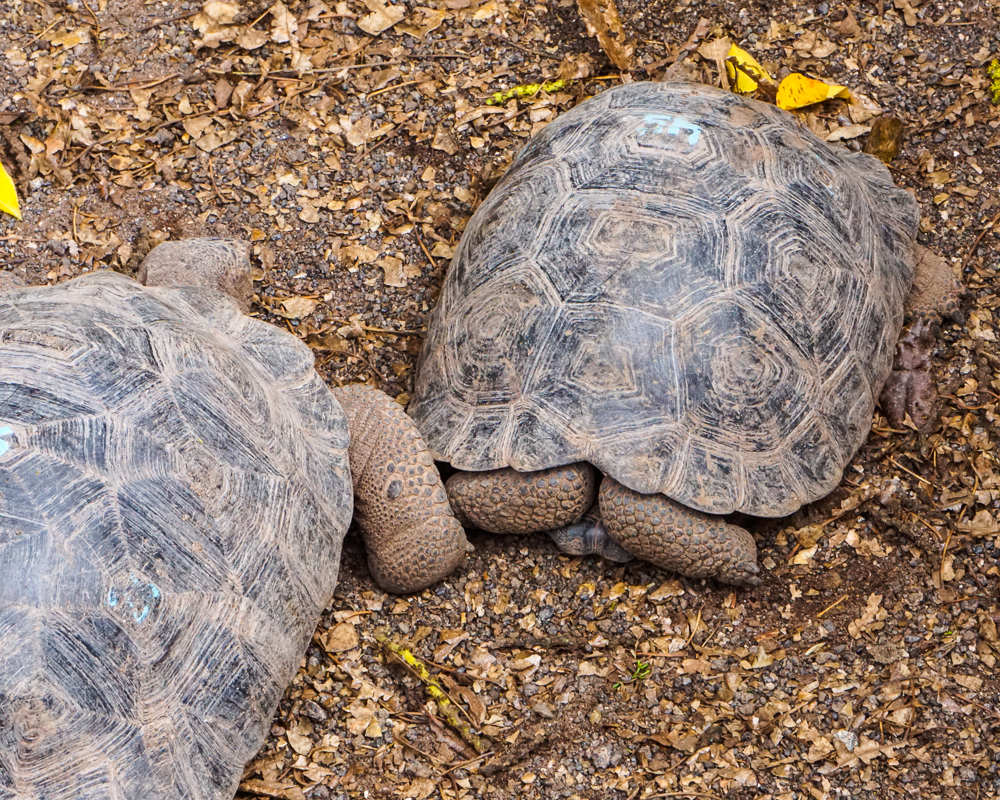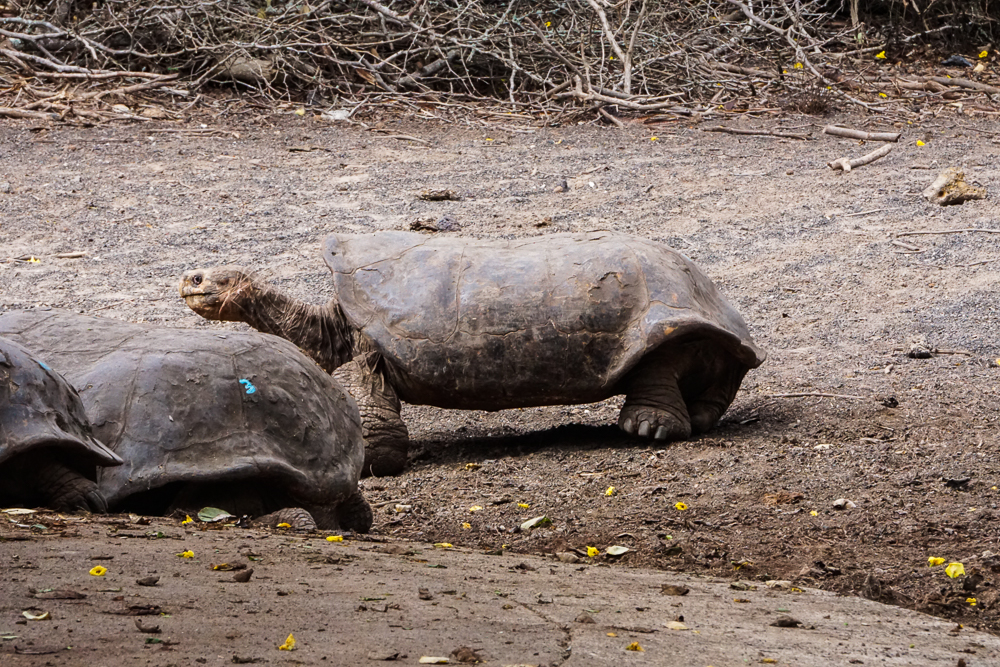 After we left the breeding center, we biked a bit farther down the road to hopefully see some flamingos! Isabela has the most flamingos in the Galapagos, and they can often be spotted feeding in the many salty and brackish lakes near Puerto Villamil. We weren't there at an ideal feeding time and thought we were out of luck when we reached the first lake and saw nothing. Luckily, there were some people coming off of a side street who told us that there were a few hanging out in the next lake over! Awesome!!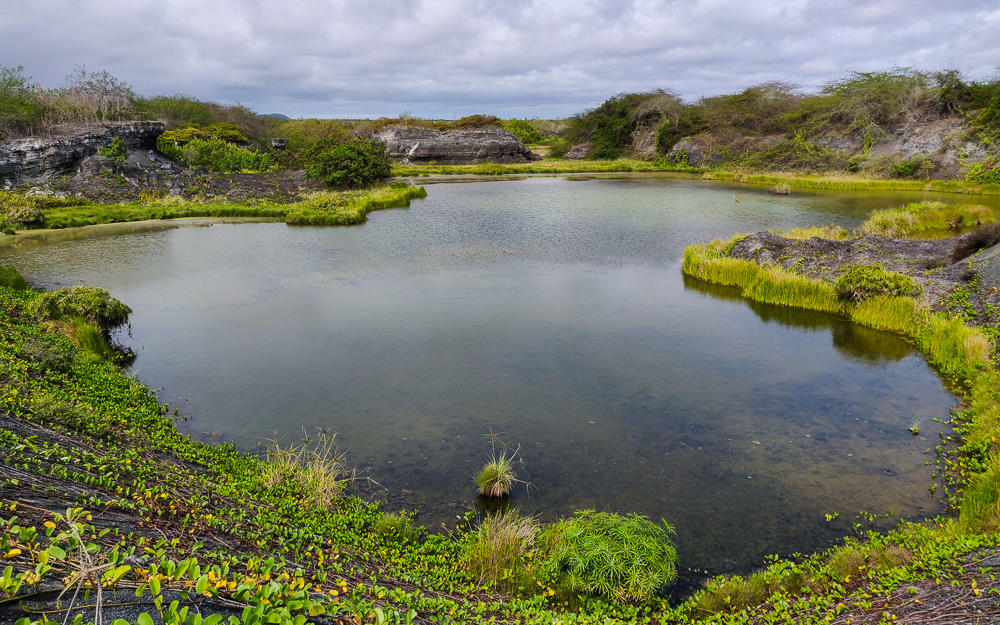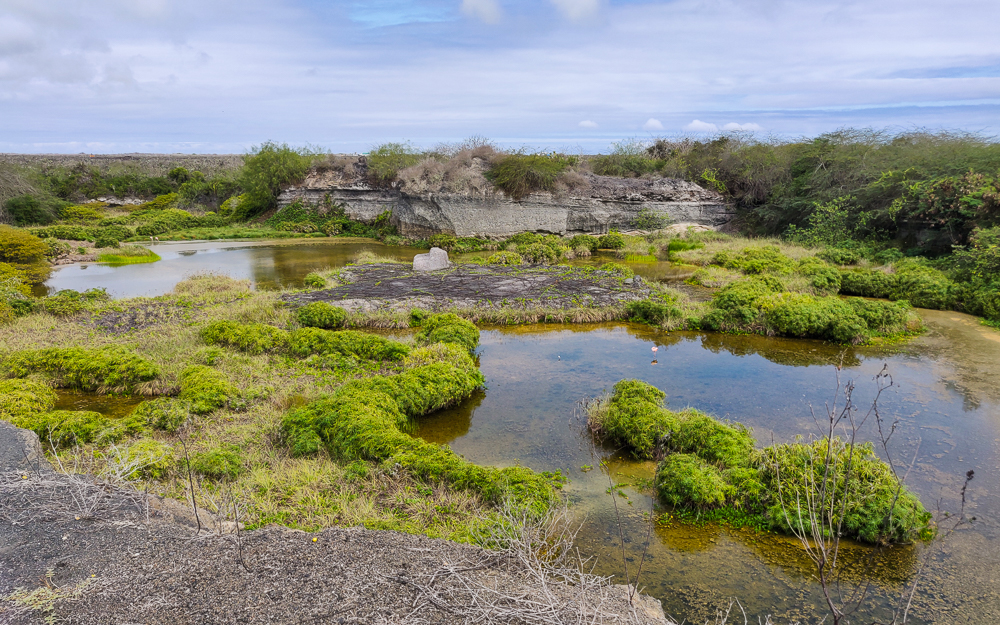 The flamingos were pretty far away, but that didn't make seeing them any less exciting. My camera lens wasn't even nearly strong enough to get good pictures of them, so my uncle taught me about the "poor man's zoom" aka take as many pictures as you can, and once you're looking at them on a computer, crop the best-quality ones. Ha! So… I took a lot. You can judge the effectiveness of that strategy for yourself.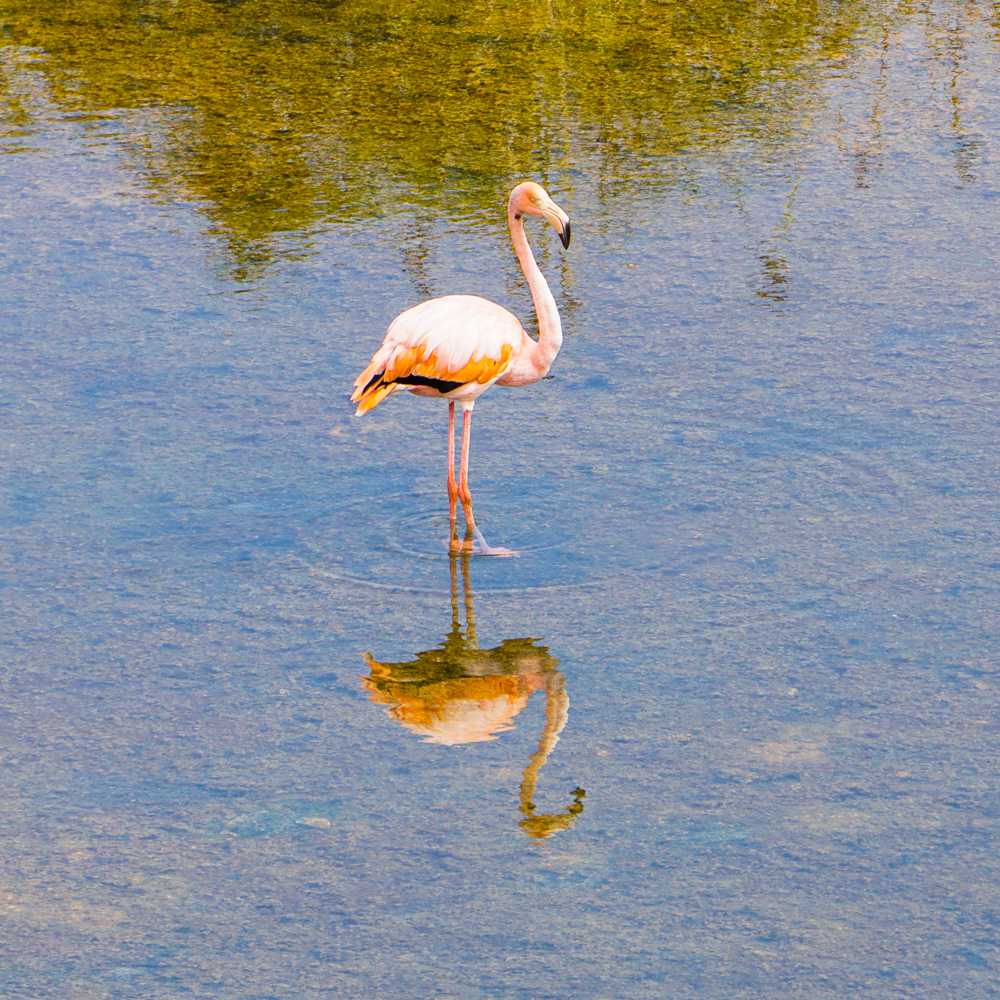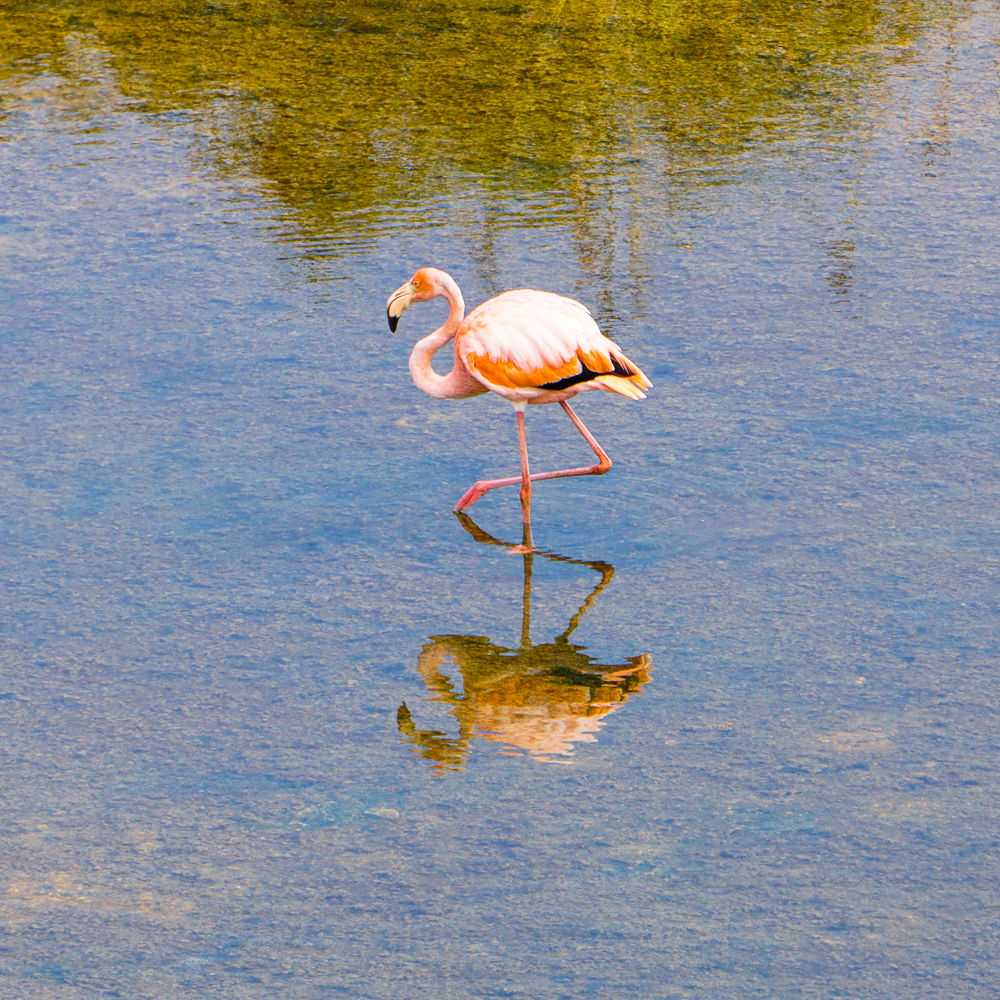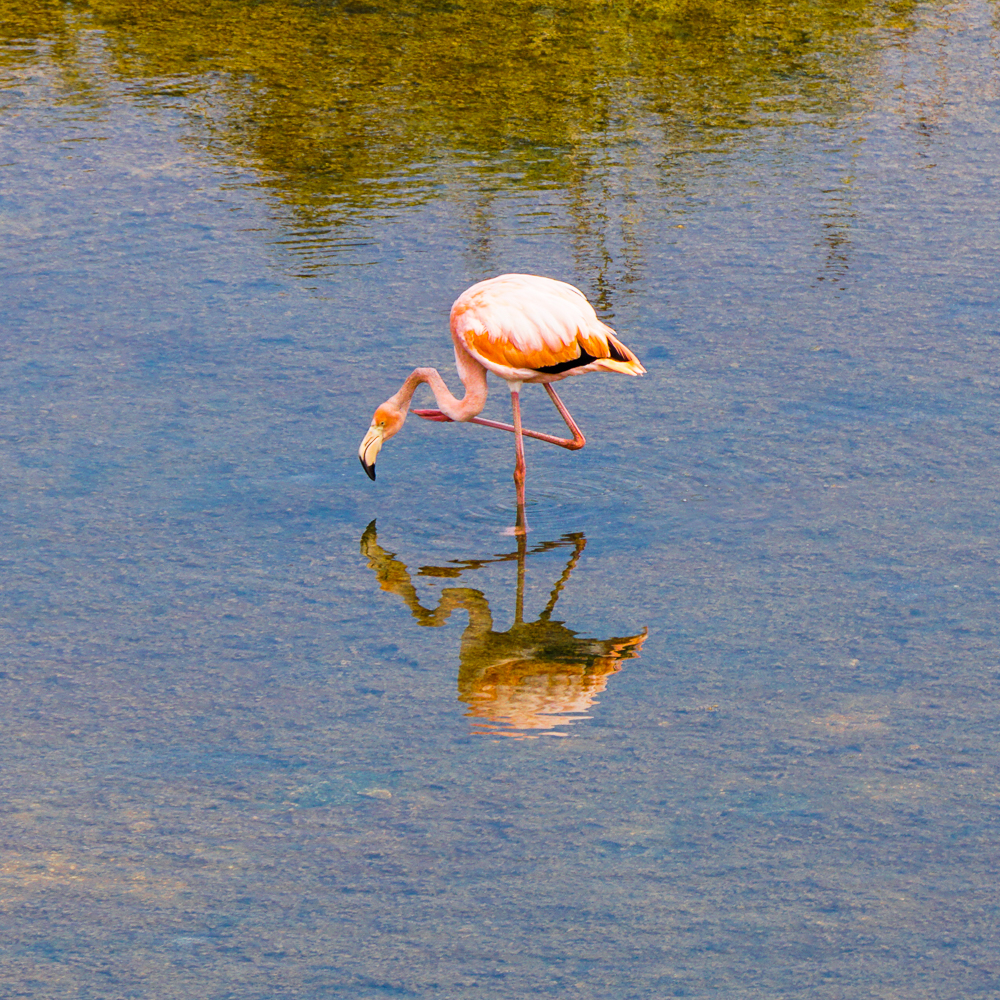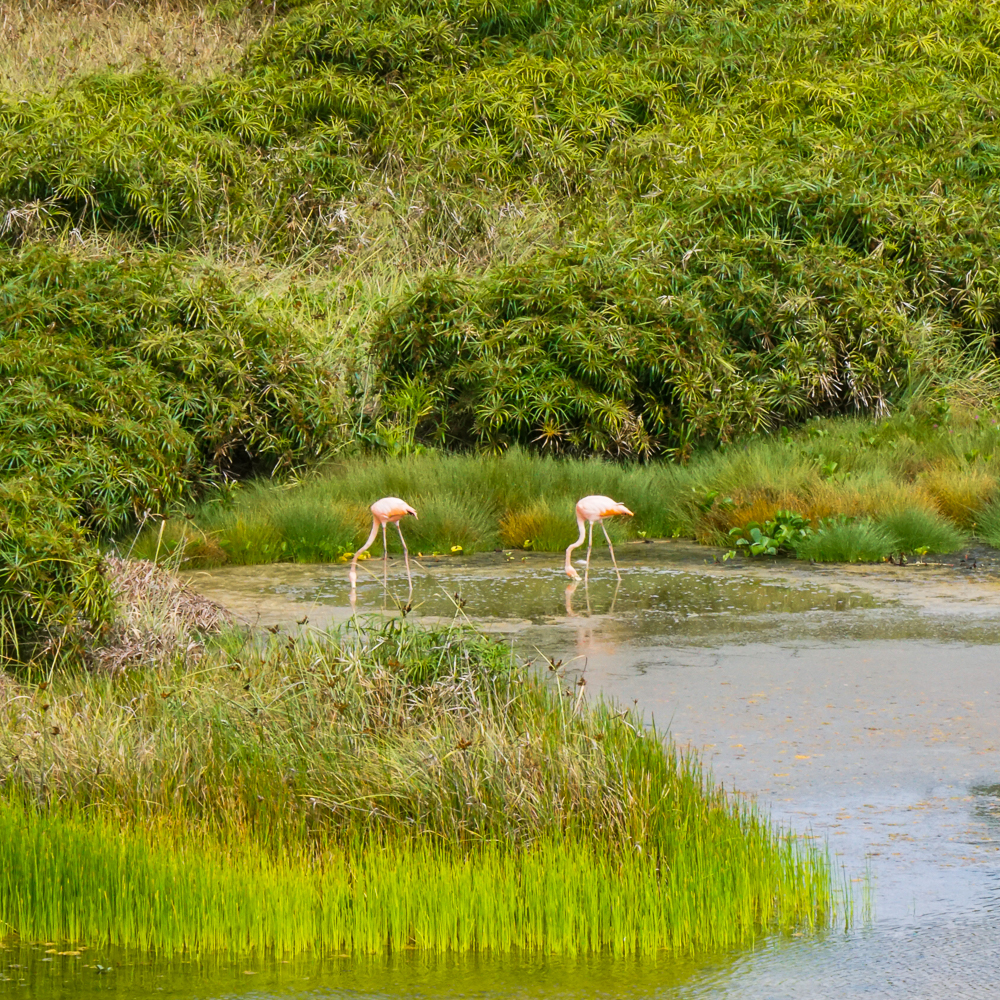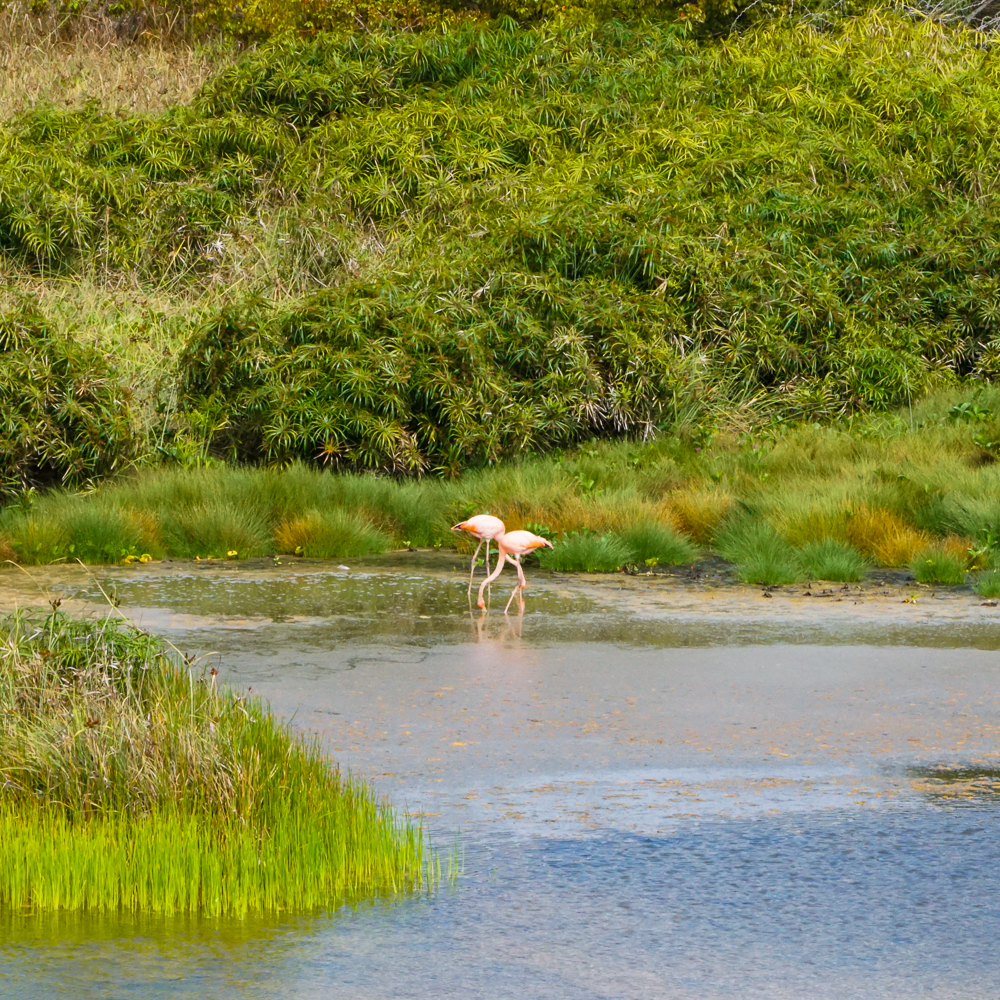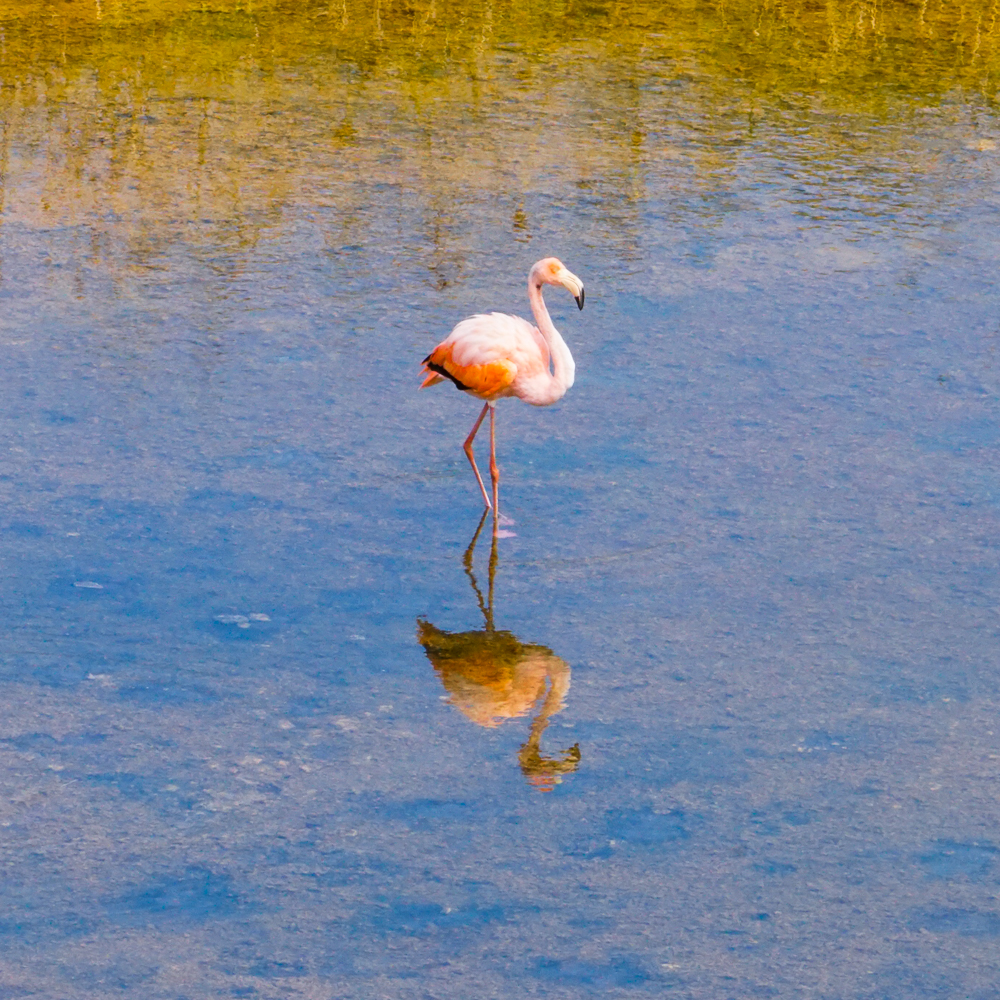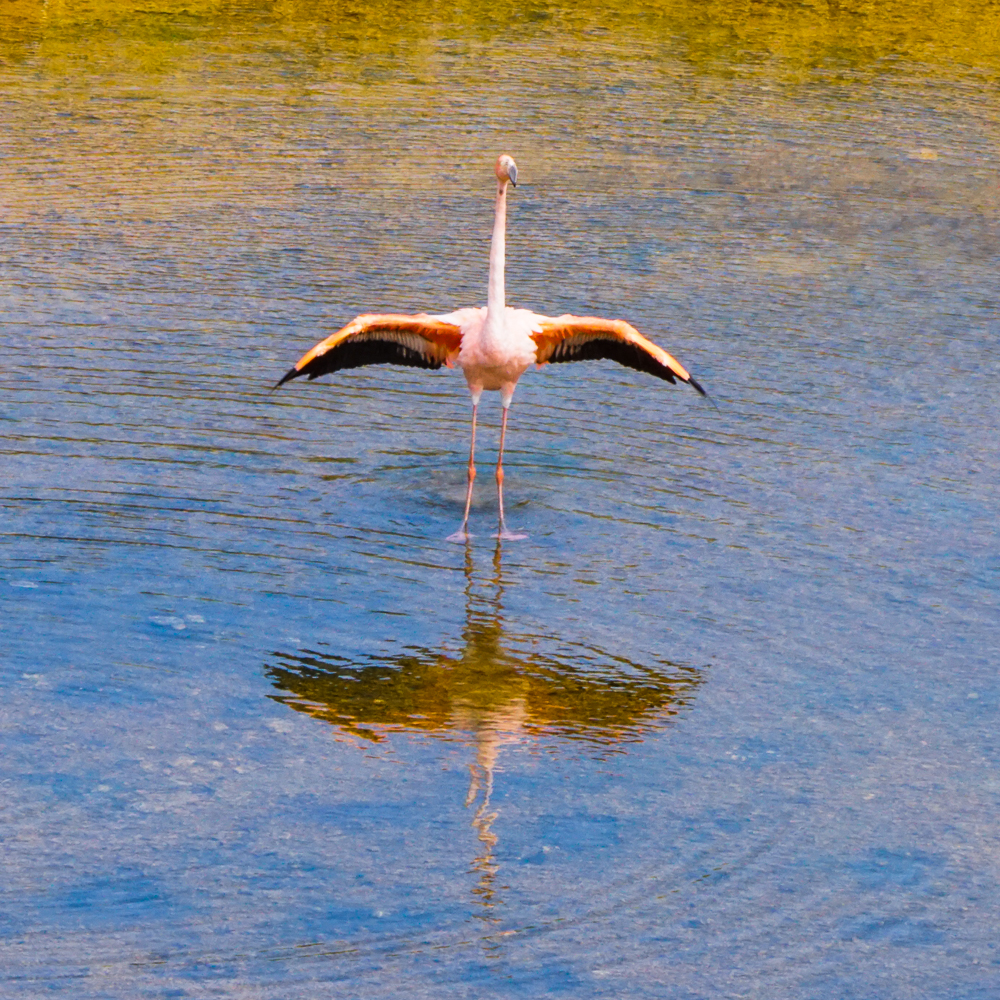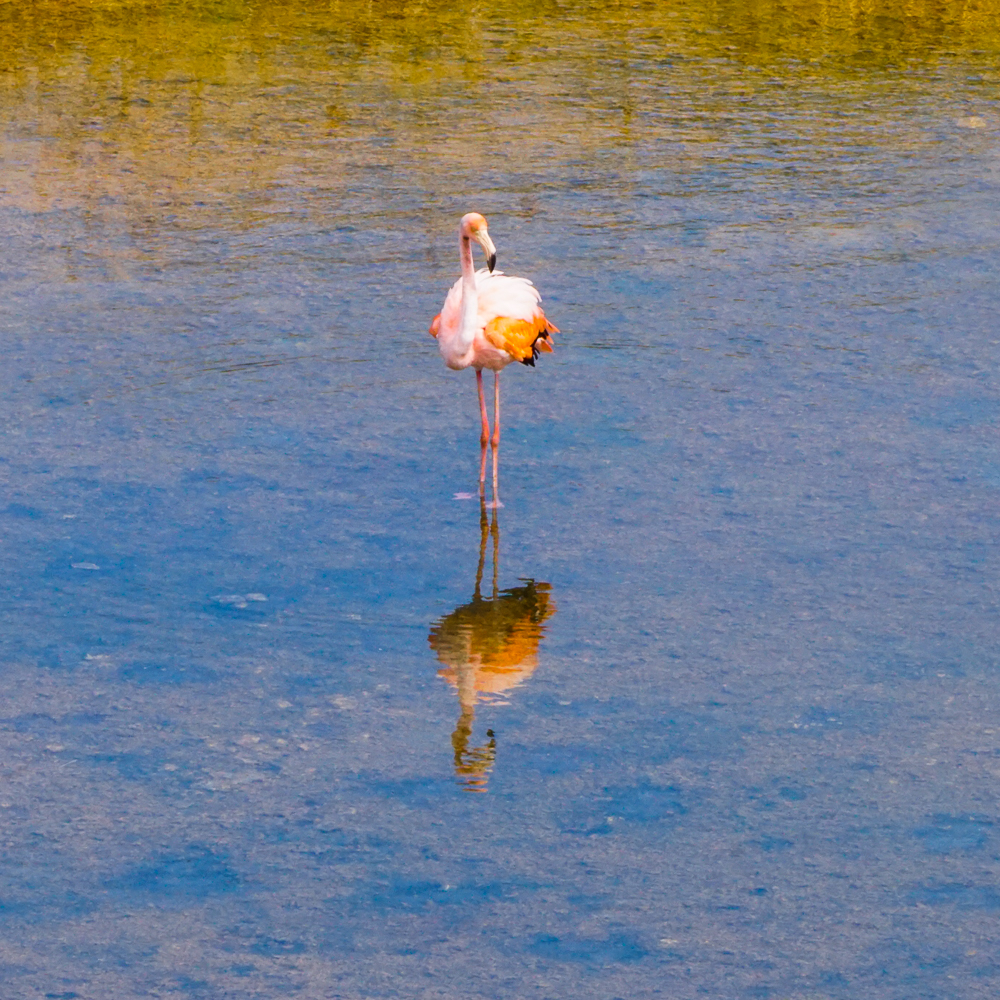 From there, we biked back to the main road and started on the bike trail. The trail started with a sandy stretch, but that thankfully became a nice, packed-gravel path. It was a super pleasant ride, mostly flat with a few uphill sections that weren't too bad if you accelerated into them a bit.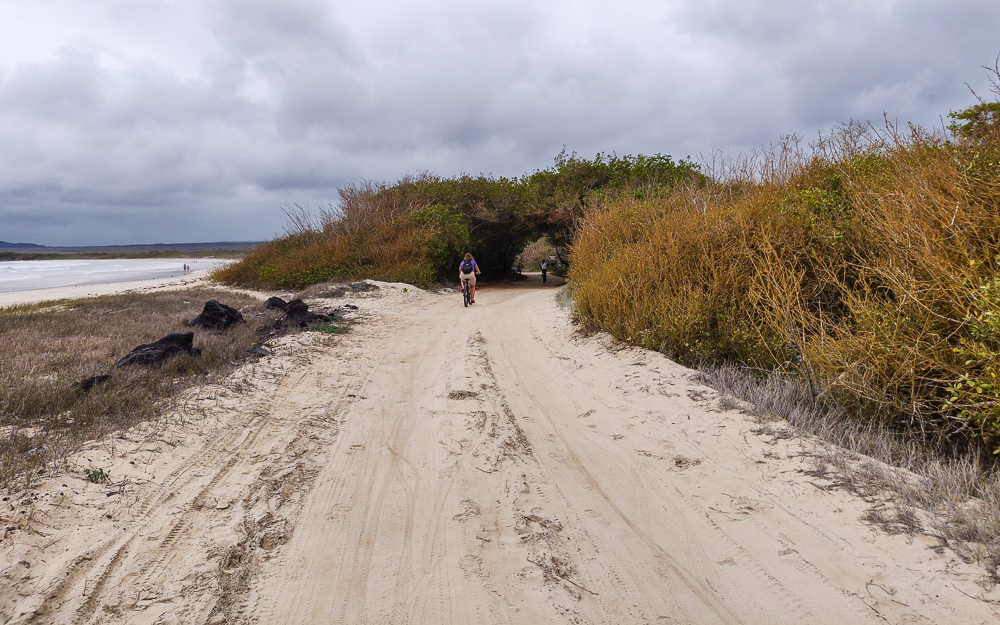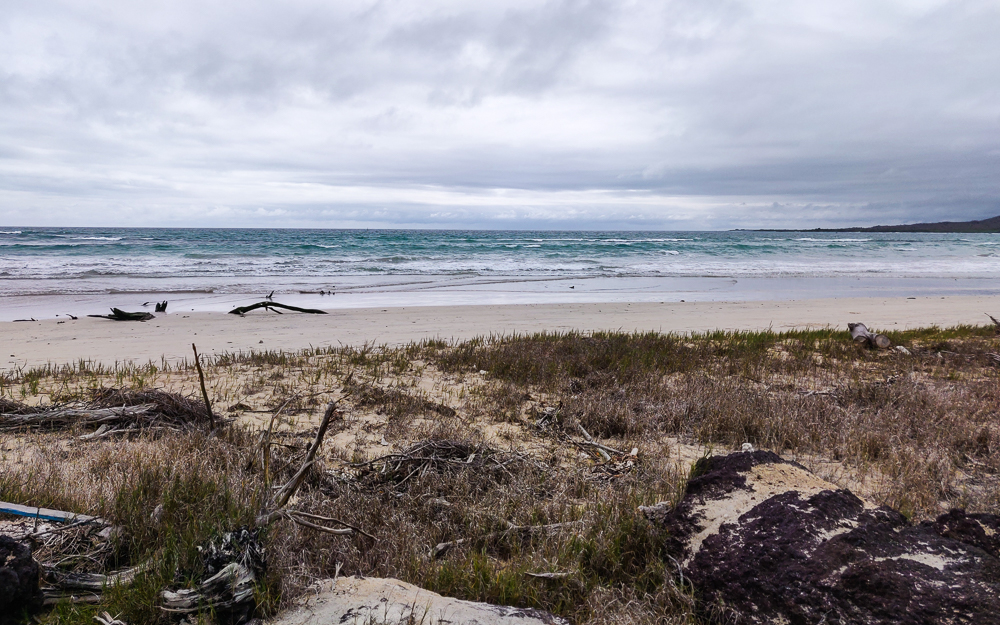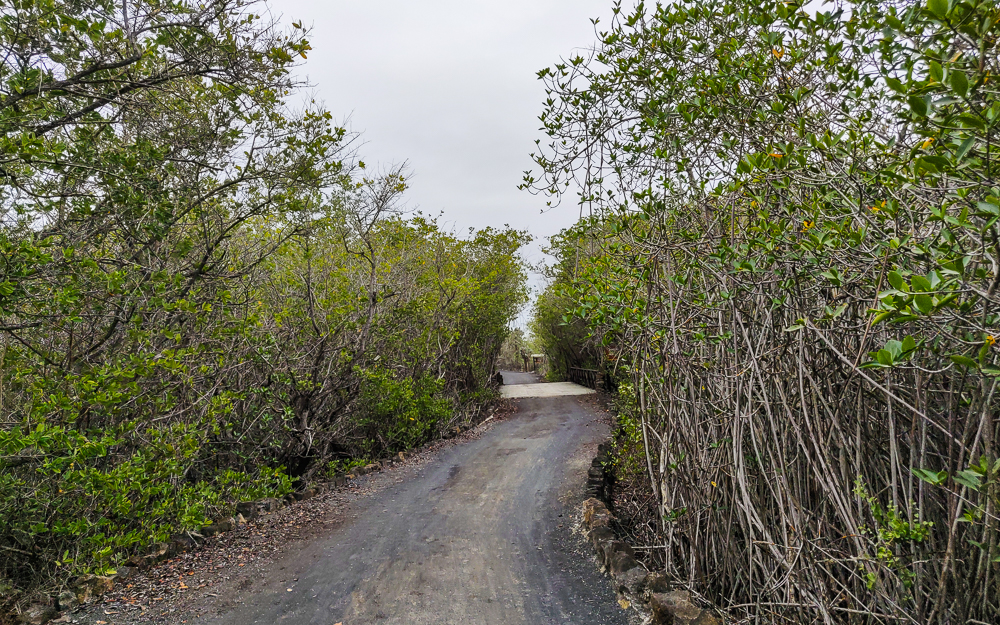 We decided to ride to the end of the path first and then slowly make our way back, stopping at the different sights along the way. The path ends at the Wall of Tears (Muro de las Lágrimas), a memorial to one of the many sad chapters in the Galapagos human history. After World War II, a penal colony was established on Isabela as a bad solution to the problem of an oversaturated prison system in Ecuador. If you remember from the Galapagos History post, there were other penal colonies in the Galapagos throughout history, and none of them ended especially well. This one was no exception.
In 1946, about 100 inmates and 30 guards were sent to Isabela. Wooden structures used by American soldiers during WWII were repurposed into prison buildings. From the very beginning, it was a nightmare. There were significant food and water shortages. Many prisoners died from tuberculosis and other diseases. The guards made up pointless tasks to keep the prisoners occupied, the worst of which was constructing a hulking wall out of lava rocks. This process involved harvesting stones from a not-so-nearby quarry and carrying them to the wall location where they were then broken into smaller pieces and stacked on the wall… all while baking in the harsh Galapagos sun. The wall became known as the place where "the strong cry and the weak die".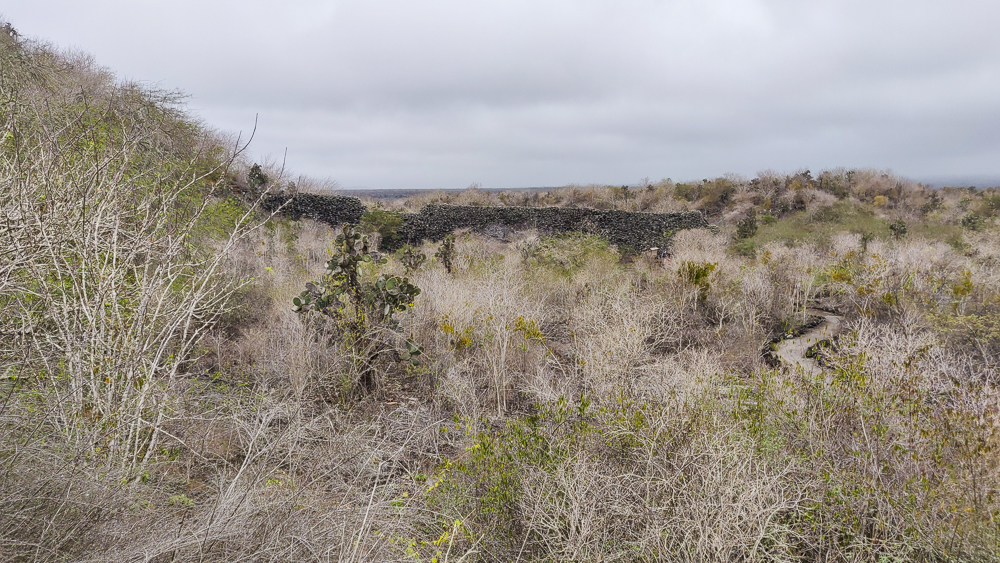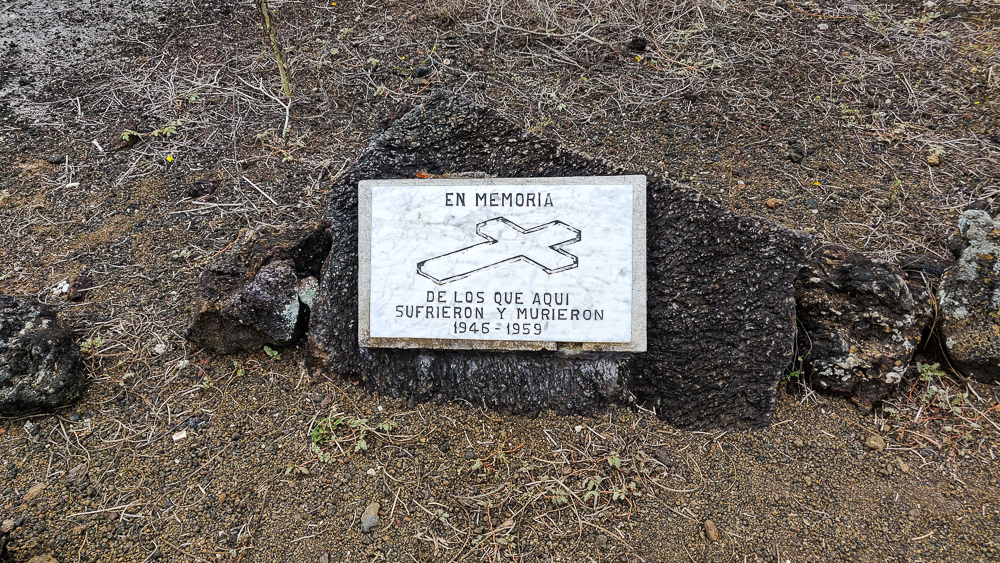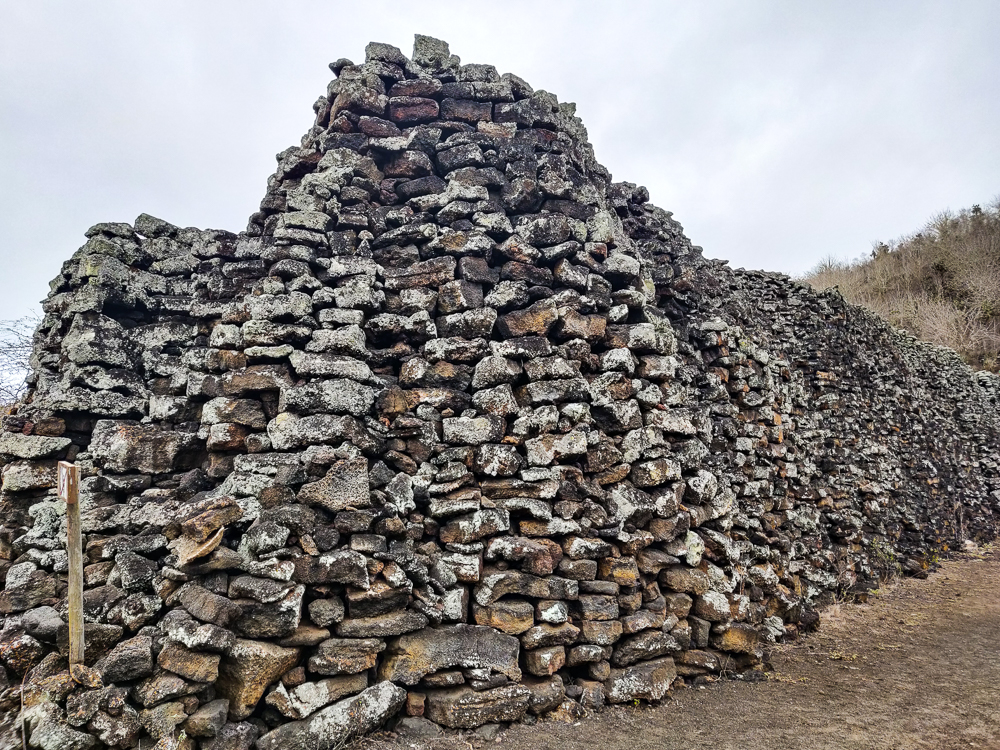 This project was a death trap for many reasons. Those who weren't pushed to exhaustion by the heat and exposure were in danger of injury by the not-infrequent wall collapses. With no access to proper medical care, even minor injuries could lead to much more serious health problems. The guards were cruel and unrelenting, sometimes shooting inmates for not working hard enough. Many people died, slaving over a worthless wall. In 1958, the prisoners had had enough. They rebelled, escaped from the colony, hijacked an American yacht, and sailed to the mainland. Many prisoners and guards were killed in the uprising. The event was reported in American newspapers, shedding light on the horror of the colony, and it was finally shut down for good in 1959.
Today, this portion of wall is all that remains of the prison. It was 620 feet (190m) long, 30 feet (9m) tall, and 20 feet (6m) wide at its base. People say that the wall is haunted, that you can still hear the wails and cries of those who perished, hence the name "The Wall of Tears".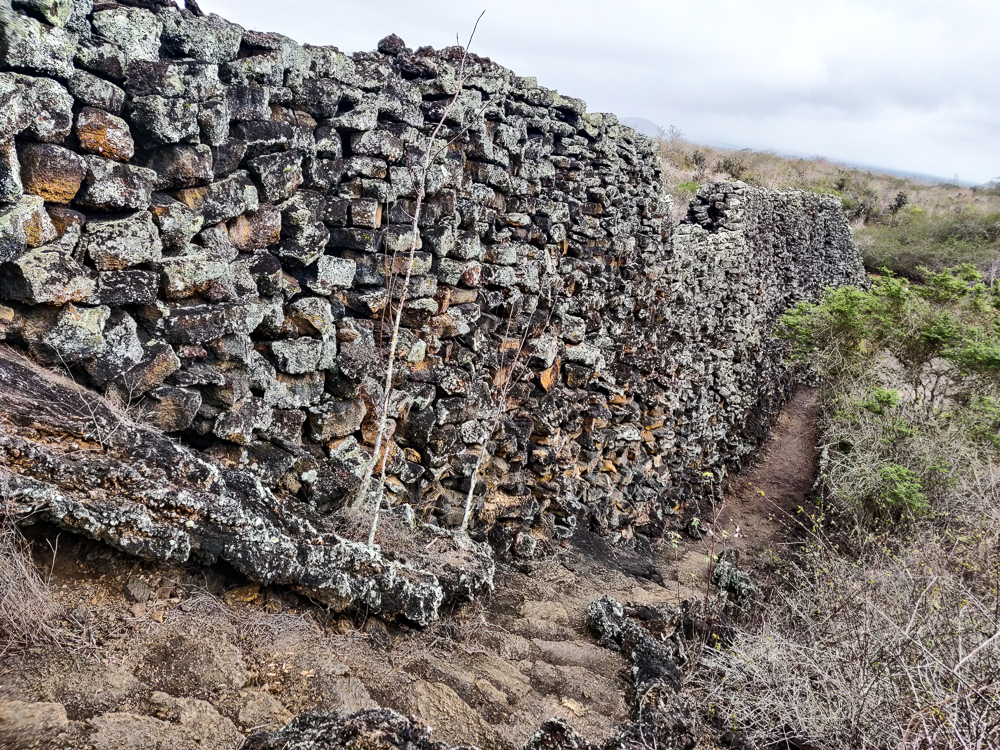 Everything that I read before we went said that you shouldn't expect too much, that it's not especially spectacular or impressive. I don't agree. It has a sort of haunting beauty to it, and anyone who thinks it isn't impressive has probably never built anything. The stones are stacked up with no mortar, hence the many wall-collapses during construction, and they're fitted together like a puzzle. To support its height, the wall has a super thick base that narrows as it rises. Along its length, the whole thing undulates, like a snake. I don't know whether it's haunted or not, but there is a definite heaviness to the place. I could feel it clutching at my heart as I walked around, amplified even further by the fog that settled in while we were there.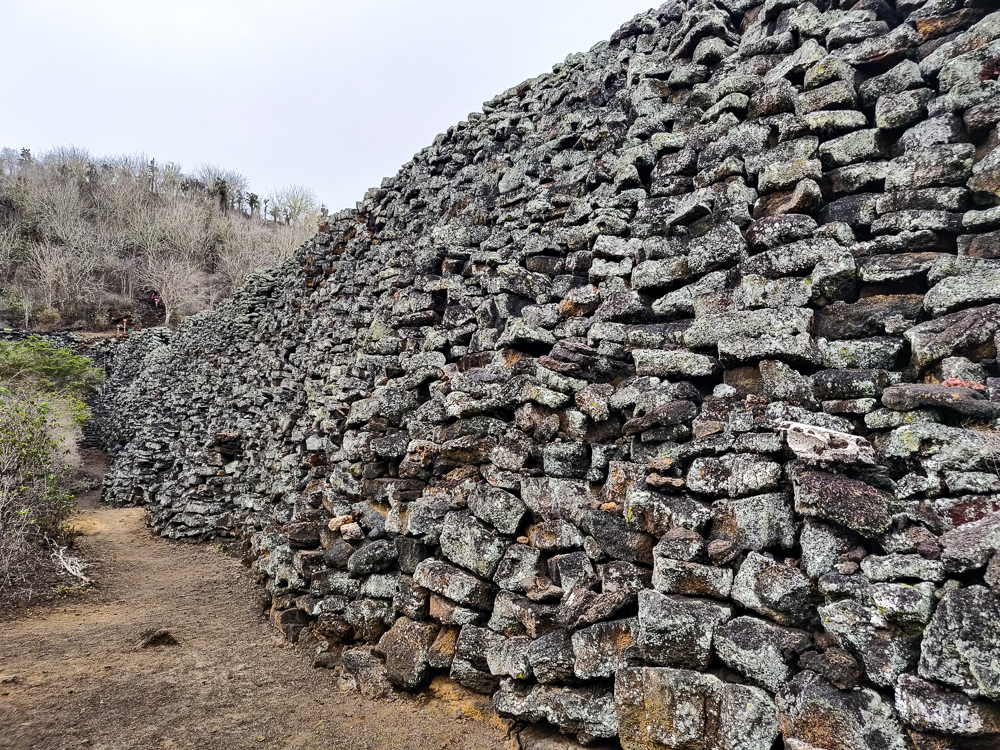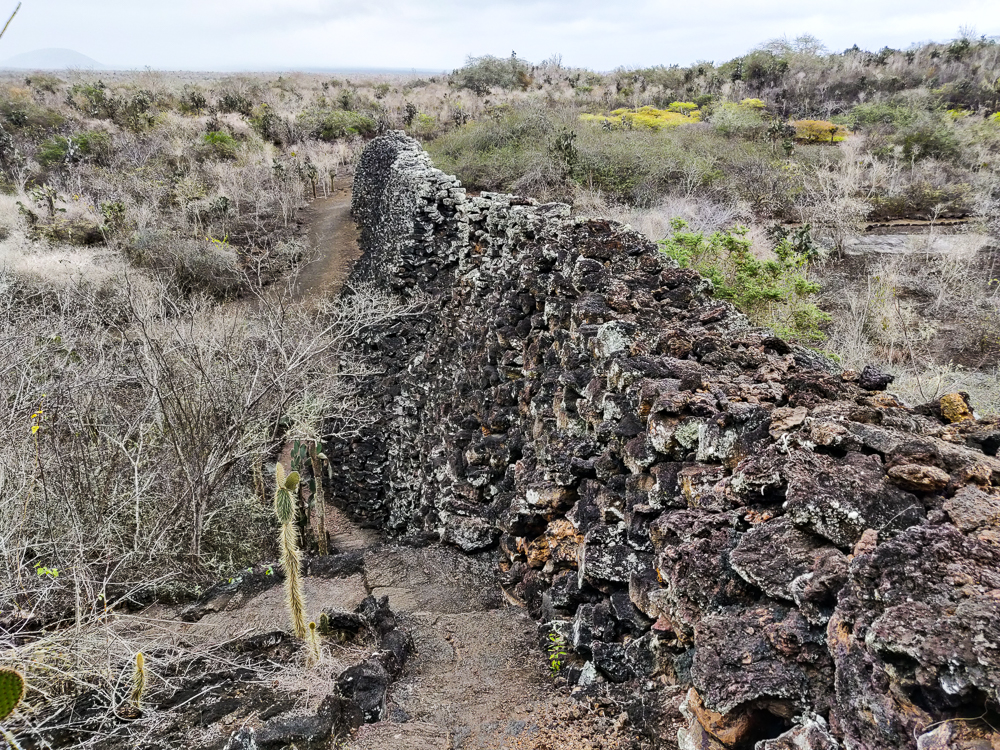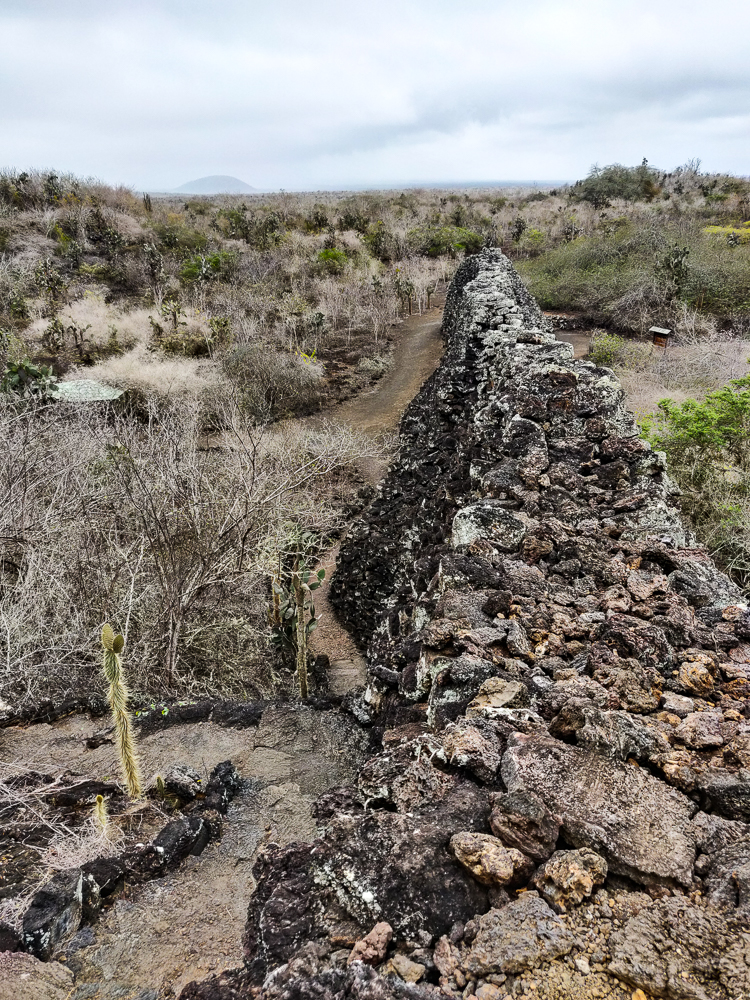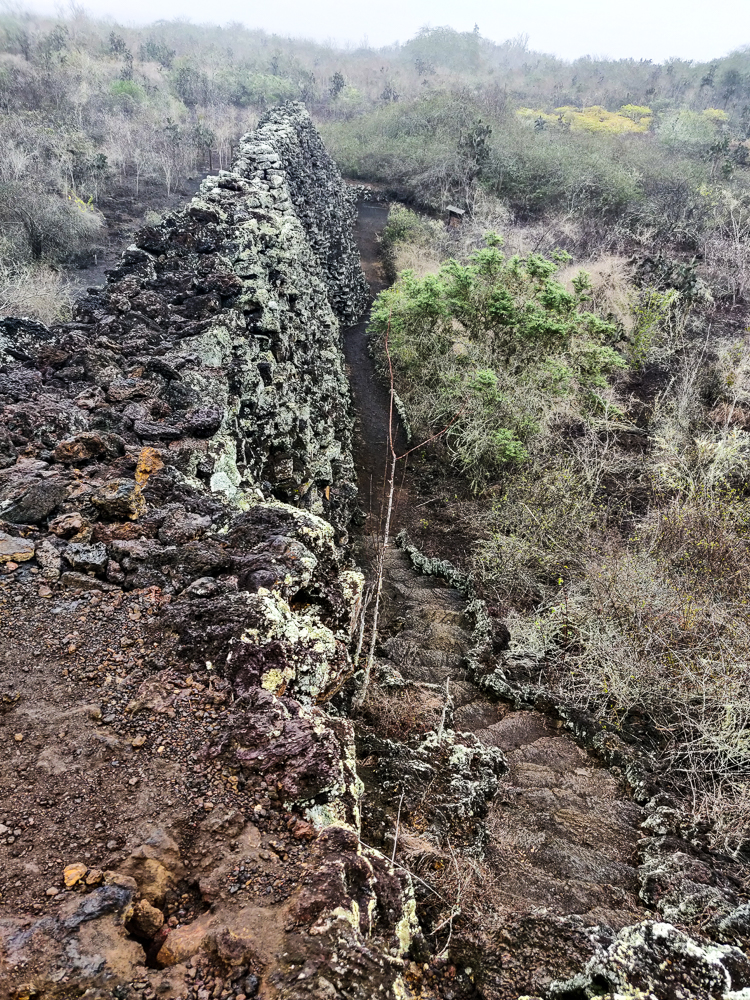 Nearby, there's a mountain you can climb for a view of the sea and surrounding area. The weather was already looking a little questionable, but by the time we got to the top, there was no more question. It was going to rain, and we needed to get back to town ASAP.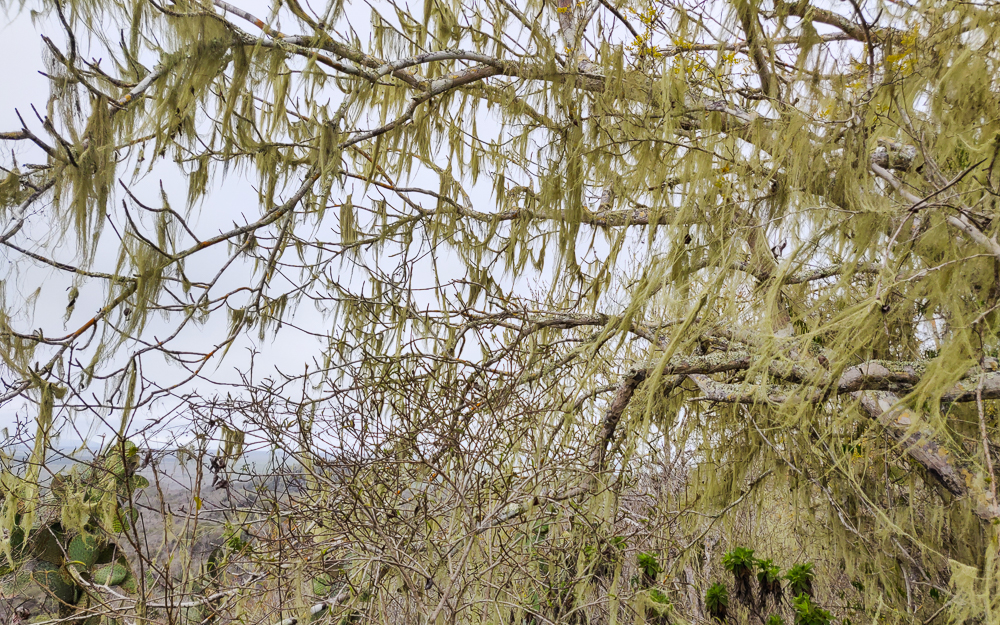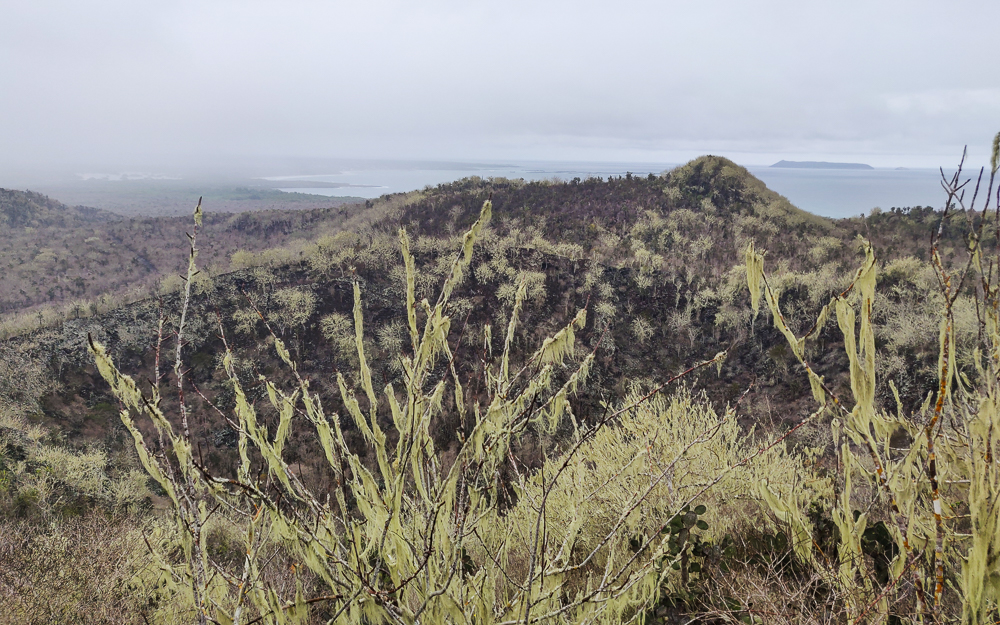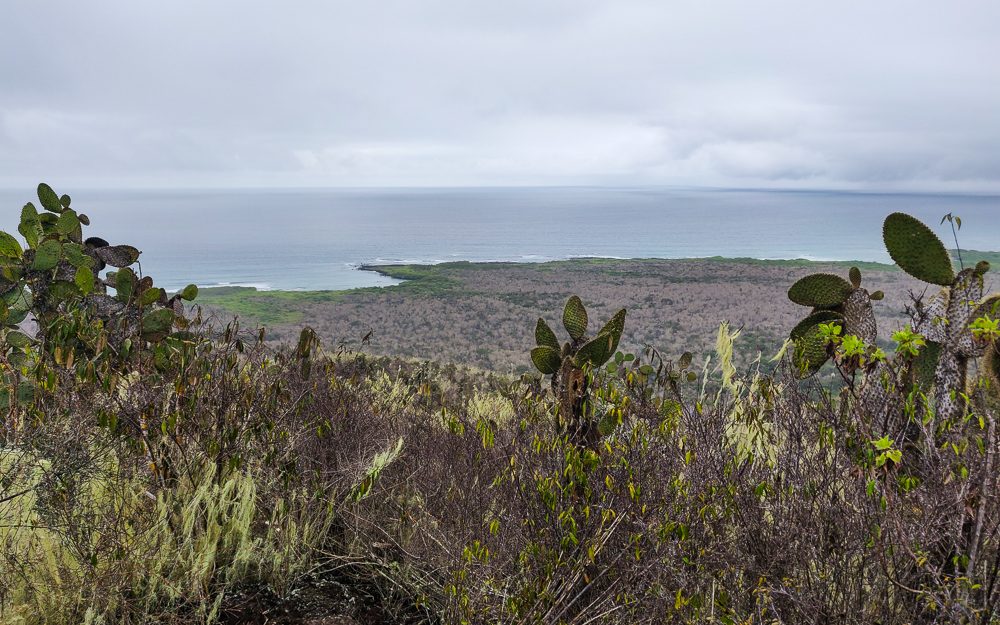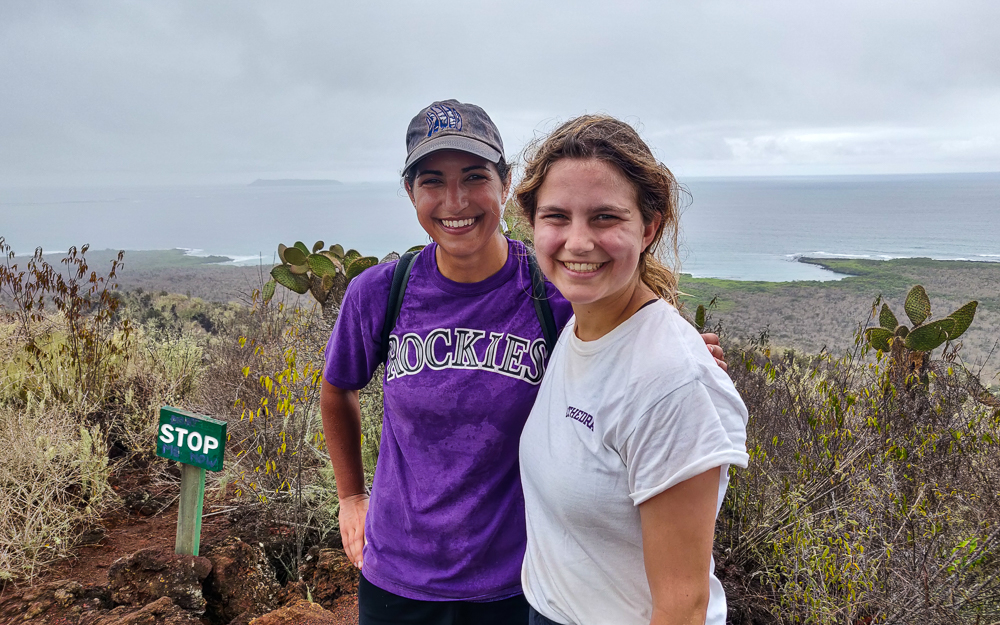 The rain really messed up our plans to visit the other sights along the path on the way back to town. We made no stops, just biking and biking and trying to get back to town and out of the rain in case there was a deluge coming. So, it wasn't quite the outing we expected, but hey, that's life!
Related Posts
Santa Cruz Tortoises – if you're not tired of tortoises yet… meet the tortoises of Santa Cruz!
San Cristobal Highlands – and if you're STILL not tired of tortoises, meet the tortoises of San Cristobal!