Where in the world is Lara now? Ha. Good question! These last few days have been crazy. One second I'm in Cusco, then I'm in Lima, then Miami, then Toronto, and now I'm somewhere over the north pole on my way to India. My brain hasn't even had a chance to process the fact that I shouldn't be speaking Spanish to people anymore.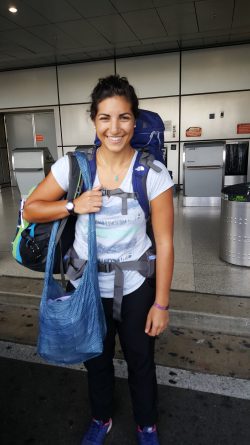 I knew that this was going to be a rough adjustment, but it's different now that I'm living it. It's going to be interesting to see how I adapt to a completely new culture this time. And what will it be like in June when I'm back in the States for a more significant amount of time? Well, I can't worry about that now. For the moment, my concern needs to be getting myself to comprehend the fact that I'm going to be in INDIA.
I'm seriously so excited. My biggest concern is still the food, and the airplane food we've been eating hasn't done anything to settle that concern. I'm not a spicy kind of person. I love bland. Give me a plain piece of white bread, and I'm set. Out of a million potato chip flavors, I would choose original. I am a fan of salad with no dressing. I think that's going to be an issue here. Already on this plane ride, I've started developing a technique for eating without actually touching any of the food with my tongue. My taste buds cannot handle spicy, and if that meal was the airline's version of a toned-down spicy level that should be acceptable to everyone on board, I'm toast. And not white bread toast. (Probably some sort of whole grain toast with seeds and other crunchy things in it.)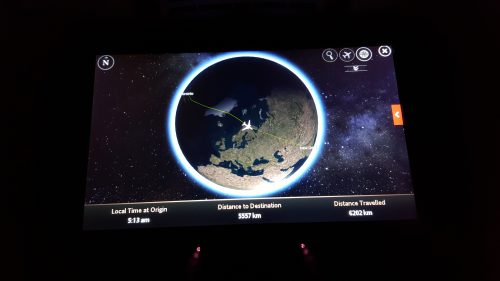 Anyway, there's no turning back now. My head is still spinning from all of the things that were accomplished in the last two days. I landed Friday morning, my mom and I went shopping for some last-minute India supplies, I ate a couple of dinners with my sister and nieces, repacked my bag, and here I am! Be impressed because it really was an incredible feat.
Okay. It's like 7 more hours until we land in Delhi. 7 hours to realize that I'm not in South America anymore. 7 hours to kill off 90% of my taste buds so that I can handle spicy food. India, here I come!
(Also, I'm going to retroactively post about my last days in Peru over the next couple days… so sorry for the post explosion. I had a very productive plane ride… But not now because it's sleep time.)