​We had a new task at the farm today! It's always exciting when we get to do something different, and this time it was putting fertilizer around the eggplants. John showed us how they usually do it, by digging a hole about a finger length from the plant and putting some fertilizer in. Nico immediately disapproved. He said that there are two problems with doing it that way. First, if none of the roots are under the hole you dig, all of the fertilizer is just wasted. Second, if some of the roots ARE under the hole, the fertilizer might be too much for them and they'll burn. So either way, it's really not the best thing for the plant. Nico told us to dig more of a U-shaped trench around the stem and put the fertilizer in there. He still wasn't completely happy with that solution, and we decided that we needed to have a farm meeting later to talk about what to do in the future.
School was also exciting because Nico and I were reunited! Isabel and Sosane took over P2 for me, and I got to move back up to P3/P4! I was happy to be back, but at the same time, I was in the groove of teaching P2. It's hard to adjust between teaching the different levels because you have to re-learn where the kids are skill-wise and adjust your thinking.
I read the kids a story in English class, and we asked them questions about it to work on reading comprehension. The story was taken from one of their textbooks, but honestly, the writing in the books is so bad that I don't know how the kids are supposed to learn how to write properly. I read it out loud and modified it as I went so that it would make sense. Besides the numerous grammatical issues, some parts were so unclear that I didn't understand what they were even trying to say. I wish I could just go through the book with a red pen and correct everything.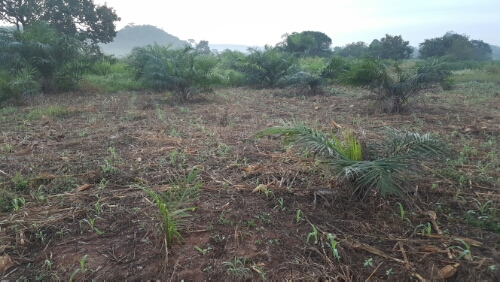 The afternoon was spent doing laundry. I think that #1 on my list of things I miss from home is a washing machine. The list really isn't that long, but laundry definitely makes the cut (also, seat belts, clean fingernails, flush toilets, and recycling). It probably took me 2-3 hours, and I can't confidently say that any of my clothes are any cleaner than they were when I started. Hooray!
We had our farm meeting after dinner, and Nico presented his case against the single hole fertilizer technique. Joe (the guy in charge of the farm and logistics at the volunteer house) and John agreed to let us use Nico's U technique instead. Nico also wanted to talk about a new way to use the pig poop (he's an agricultural engineer, so unlike me he knows something about plants). They're currently gathering it and using it somewhat, but he wants to dig a new hole for it (aka a new poop pit) and said that theyneed to mix in dry and wet leaves to make it a really good natural fertilizer for the farm. Apparently the soil is already good here, so he thinks that between that and the pig poop mixture, they won't need to buy fertilizer anymore. They agreed to give it a try which is exciting but also means that we now have to dig a 3m x 3m x 1.5m hole. Things to look forward to! We'll start Thursday afternoon probably.
Tonight we're going to a birthday bonfire for one of the guys on the soccer team. It seems like every celebration here involves a bonfire… That's great and all, but I wish that every bonfire also came with s'mores because seriously, how much better would that be? I should start bringing supplies with me so that when everyone else is drinking their beers, I can be chowing down on toasted marshmallows. Yummm.