​After having some time to relax and settle in yesterday, today we got to work! The morning started off at 9AM with a staff meeting… in Spanish. I'm going to put my comprehension at maybe 50%? And if I'm being completely honest, that might be a little high. Either way, I was proud of myself because I at least got the general idea of what was being discussed. I'm sure that more than a few details fell through the cracks, but expectations of my language skills are low, so no one is really expecting me to know much after group discussions and meetings.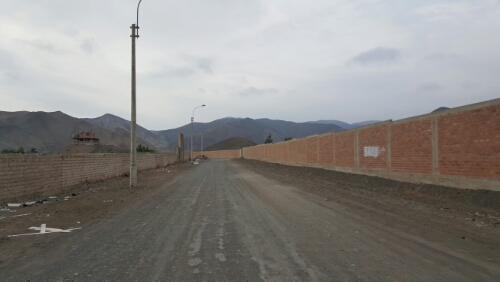 To give you a better idea of the dynamic, there are currently 5 of us who are from the US: Jim and Tony Kay (the directors who I mentioned before), Debbie (a Penn State architect!), and Julie (a teacher). Everyone besides me can speak Spanish, though they all mostly learned after arriving in Peru which gives me hope that I'll at least have passable skills by the end of my 10 weeks. The national staff members obviously speak Spanish and have varying levels of English knowledge. When the group is together, Spanish is the language. Even though it makes it much harder for me to have any clue about what is going on, I'm happy that's the case. It's forcing me to work on my Spanish, and I can see how much better my experience will be once I feel more confident and can actually communicate back to people rather than just semi-understanding what they're saying to me.
A five-week summer school is starting next week, and Debbie and I are teaching a "Mini-ingenieros" (mini-engineers) class together. We met once around the holidays when she was in the States to come up with some ideas, and today we had to actually plan out the classes and fill in some details. We have a much better framework now, but there's definitely still a lot of work to do. To give you the gist, we're going to talk about urban planning, transition into talking about building types and space planning, and have the kids each design the exterior of a building that takes up a "city block". The hope is to inspire them to make some funky designs and interesting shapes and decorate them, and afterwards we'll put everyone's together to make a "kid city".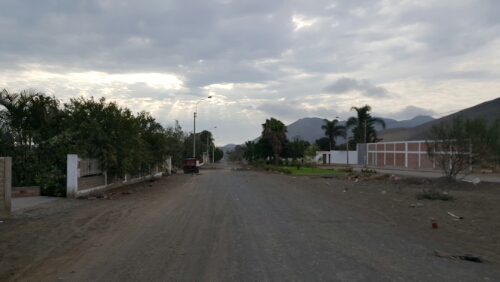 Part 2 of the class is a robotics project that may or may not go well… Theoretically, we're going to have the kids build these little, simple robots and then set them free in the city like it's a robot takeover. That's the current/still somewhat a work in progress plan, and Debbie and I are going to test build a robot next week. Cross your fingers for us because it should be interesting.
We have two classes of older kids (7-9 and 10-12 years old) and two classes of younger kids (2-6 years old). Obviously the younger kids aren't going to be doing these projects, and we thankfully have only 30 mins – 1 hour with them each week. We'll have three 2 hour classes each week with the older kids. The big challenge now is coming up with "engineering"-ish projects to do with the younger kids. Now accepting suggestions…
Besides planning our classes, I got to use some of my technical knowledge today! That was exciting because I was feeling a bit like this whole year was going to be me out of my element and not really using my education for anything. It wasn't anything complicated, but they're planning to add fans into some of the classrooms here, and I helped with some electrical investigation and gave a few options for how it could be done. Like I said, nothing too exciting or complicated, but I finally did something that made me feel like my knowledge from 5 years of college and 2 years of working could be useful in this context!
I didn't do a great job of taking pictures today (aka I took zero), so the ones above are just more that I took while walking around yesterday. I'll be better tomorrow!