​Today was so much fun!!! We went on a field trip with the team and ALL of the kids. The morning was the usual: make coffee at 6AM (my least favorite thing to do), run back to my room and pray/read my Bible for about half an hour before I have to get ready and run to the kitchen again to make breakfast for the team (I'm a professional bulk scrambled eggs maker now), eat, and go to worship with the team and the other missionary staff. After that, the day's adventure started!

We loaded the 50 kids plus the 20 or so teachers, team members, helpers, etc. onto a coach bus, along with games and toys and food and water, and made our way to the beach. That wasn't the ultimate destination, but we pulled off the highway for a quick pit stop. I thought it was pretty brave of the teachers to plan a "quick stop" at the beach with all of those kids.

Somehow, we got everyone off the bus and down to the ocean where they splashed around for about half an hour before we rounded everyone up again and went back to the bus. Also, when I say "we", realistically, I played a very small part in making everything happen. My biggest beach duty was making sure no kids drowned, a task made much easier by the fact that none of them went in past their knees.

The main stop of the day was a pool at this hotel/resort type place in Mirasur. It's about half an hour south of where we live in Chilca. Once again, my job was to come out of lifeguard retirement and make sure all of the kids stayed safe. I was nervous at the beginning, especially because that's when kids are a little more rowdy. I had to grab a couple of kids throughout the day and pull them up, but they might have been okay without me. I just wasn't willing to take any chances, so if anyone looked like they were even struggling, I didn't give them a chance to keep going on their own.

Once things settled down, I had a lot of fun! I swam around with a few kids, helped them with their swimming, attempted to teach Eddy's daughter how to swim (and speak English… we're determined to make her grow up bilingual), and got a chance to hang out and spend time with the kids while finally feeling like I was in my element. Time flew by, and before I knew it, it was time for lunch. We kicked the kids out of the pool, changed, and ate.

We had about an hour and a half to go before we needed to head back to Esperanza de Ana, so everyone played in the hotel's big grass field with frisbees, volleyballs, pool noodles, soccer balls, and some inflatables. I mostly spent my time having a frisbee catch with one of the kids, and by the time we had to leave, I was totally exhausted.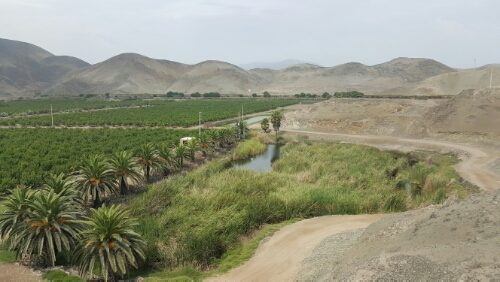 The bummer of the day was that our soldering practice went horribly. We're trying to get ready for our robot project with the kids, and we're struggling. One of the guys on the team knows some things about soldering, so we asked for his help. He said that he thinks we have the wrong type of solder because it wasn't melting as easily as it should. Part of me is feeling like, "Hooray! Maybe we're not the problem!" and the other part of me is grumbling about the fact that they didn't give us the right stuff at the store. It's fine though! Everything will get figured out.
For now, I need to go to sleep before I fall asleep at my computer again… anddd too late… I just did. Okay! But I'm up again and will go to bed as soon as I get this posted.