Each week, there are other activities planned besides just going to work and language class. They're supposed to expose us to different things and teach us about Armenian culture, history, etc. We had a couple of extra activities last week, and they were both awesome.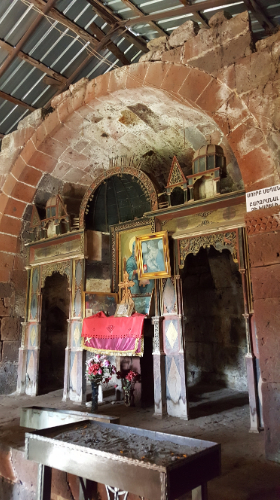 One day, we took a trip to the village where one of the Gyumri Birthright coordinators, Karen (pronounced KAH-ren, or Garen in Western Armenian), grew up, Sarnaghpyur. He took us to check out an NGO that he started and manages there, and it's actually a really interesting idea.
The basic concept is that whatever kids are interested show up, and they teach each other different skills. The organization renovated three rooms in an abandoned building, and kids can go there whenever they want to meet. It's the summer now, so there were about 16 kids. During the school year, they said they can get up to like 70 kids.
There's a kid who's good at painting, and he teaches a class on painting. Some of the girls teach English, dance, and singing. There are other kids who teach sports or chess. One girl went to a piano school outside of the village, and when she came back, she taught the other kids some of what she learned. It seems like such a "duh" kind of concept. Why shouldn't the kids share their skills? It makes sense, but I don't think I ever would have thought of it. All the organization has to do is provide a space to meet and the resources the kids need for their different classes. Karen's also trying to get a grant to organize some leadership training with the kids. The whole thing is kind of awesome.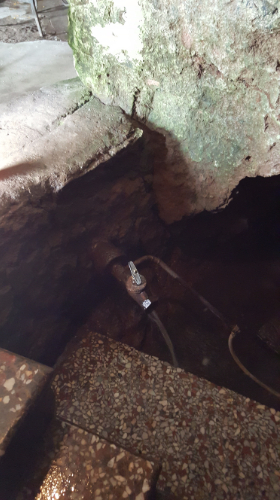 He said that the idea started with a group of his friends when he was in high school. When it got to the point where it needed to become an official thing or else be left to die out, the NGO was started and he secured funding to renovate the building so that they could have their own space. Before that, the group was meeting in one of the community buildings, and they didn't have as much flexibility because they could only access the space at certain times.
After that, we went around and saw some of the sights in the village. Of course, we had a few churches to visit, and there's also a "cold spring" (that's what the name of the village means) that supposedly has some special powers. I don't know about that, but it was definitely cold! On top of the cave with the spring, you can get an awesome view over the village. We stayed there for a bit and then went to the "forest" (aka maybe like 25 trees) to eat snacks and hang out. I somehow got wrapped up in making flower crowns for a couple of the guys (no, I had never made a flower crown before, but I figured it couldn't be that hard) and then we had the weirdest photo shoot. It's good that there are some people here that are just as weird as I am, and I've already managed to find them. What a relief!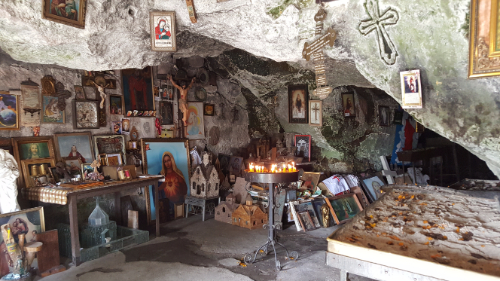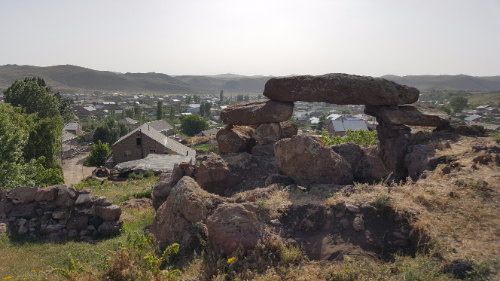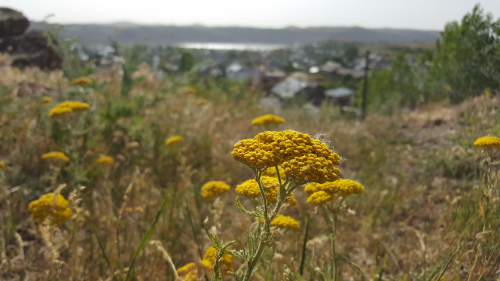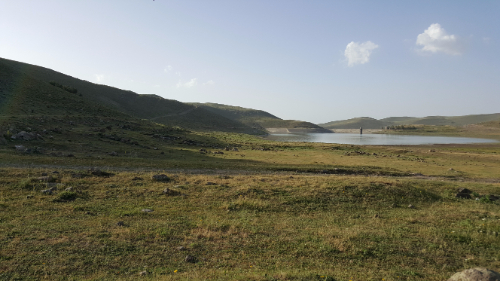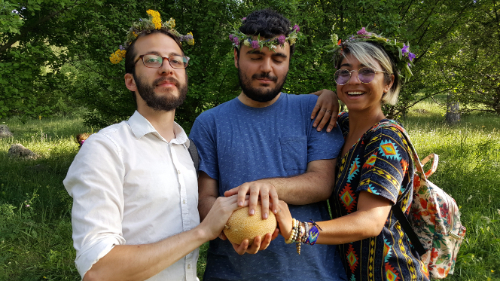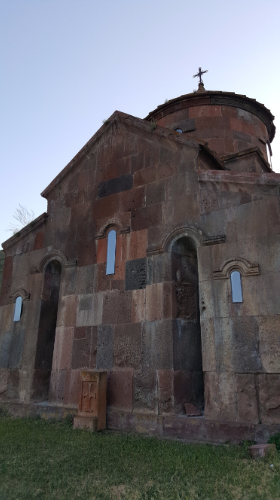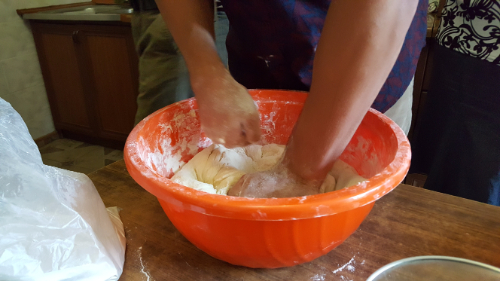 A couple of nights later, we had a baking night at one of the host houses and made ponchiks (I'm sure that is the wrong way to pluralize that word, but we're going to go with it) and peroshki. They. Were. So. Good. Omg. There are no words to fully convey how incredible they were. They both use the same dough, and ponchiks are fried and filled with either like a condensed milk filling or a whipped cream-ish filling. Peroshki (peroshkis?) have mashed potatoes mixed with some herbs inside and are also fried. And delicious. And both of those names are definitely Russian, in case you were thinking that they don't sound very Armenian.
I ate WAY more than I should have and felt a little bit like I was going to throw up, but my brain was still telling me that I should eat another one. And another one. And another one. I do have SOME self-control, luckily, because while my brain was saying yes, my stomach was screaming, "NO!!!!"
I wouldn't exactly say that I learned how to make them, but honestly, that's probably for the best. I'm not trying to gain 600 pounds. Only 300. Kidding.