The excursion for the weekend was to Garni Temple and Geghard Monastery, and I decided not to go because Sarah and I were JUST there. That left me with the challenge of deciding what to do instead, and after a whole long deliberation process, I opted to stay in Gyumri for the weekend. Everyone else was either in Yerevan for the weekend or going on the excursion, so that meant I had a day all to myself. That might sound horrible to some people, but the more I thought about it, the more excited I got! I hadn't gotten a chance to really explore Gyumri, and I don't want to leave at the end of August after living here for two whole months and not even feel like I saw any of the city. The solo part was great too because I got to pick and choose exactly what I wanted to do and then went at my own speed.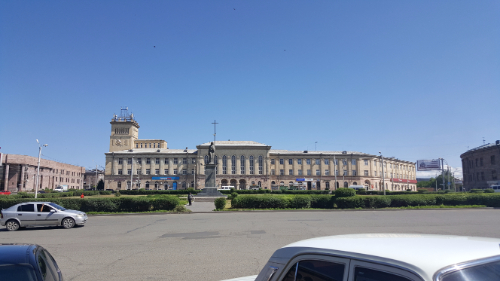 I made a map of Gyumri with a bunch of tourist destinations on it, and I just hit up as many as I could stand. I started with a bus ride to the same stop where I get off to get to the Birthright office, but this time I was seeing it with different eyes. Isn't it interesting how that can completely change your perspective? In daily life, how often do you look around to see what cool things surround you? I know that I have a habit of putting on my blinders and rushing through my day. I need to start making a conscious effort to stop doing that.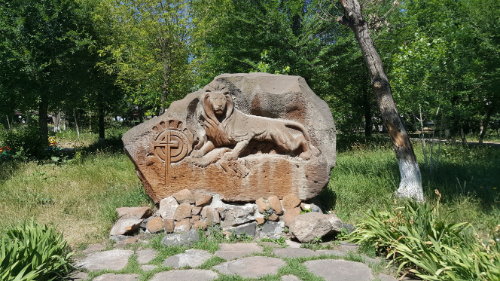 Anyway, I took some time to appreciate the architecture of the square before making my way to my next destinations. I walked around a park in the middle of a traffic circle that I walk past regularly without a second thought and was amazed by how much they packed in there. See what happens when you open your eyes? Also, I know I've said this before, but I'm going to say it again. I have never seen a city with so many parks. Everywhere you turn, there's another place for people to spend time outside, and it makes city life so much better! There are ALWAYS kids playing in them too.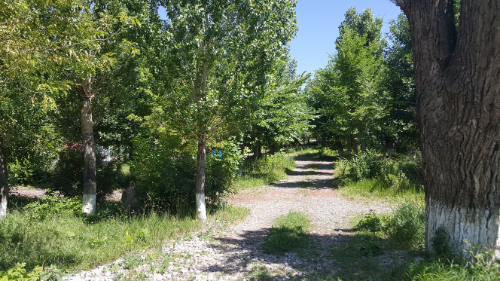 My first go-inside destination was Surp Nishan Church. I was pleasantly surprised by how pretty it was, and the door was open, so I went in for a bit and sat. There was no one else there for most of the time that I was there, so it was perfectly distraction free and a good place to do some thinking. There's something about a church that helps the thoughts and prayers flow too. I really enjoyed it. It's much better than just going into a church for a second and then leaving. Why not use it?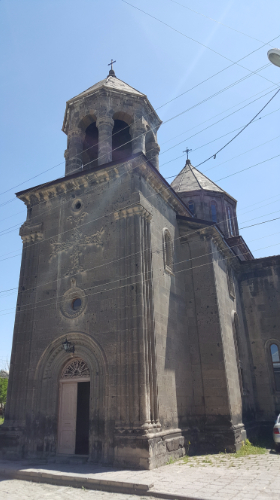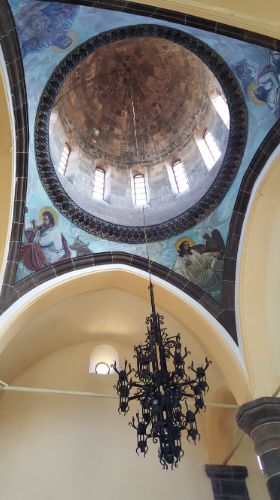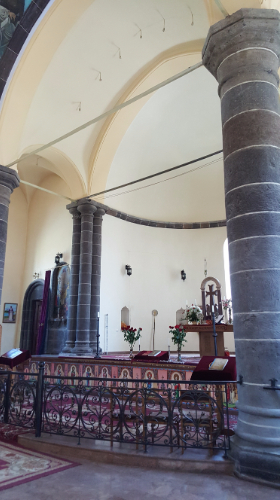 From there, I headed to the main square where the City Hall building is and sat for a couple of hours sketching one of the churches there, Holy Saviour's Church. The church was mostly destroyed in the earthquake, and they've been rebuilding it (rather slowly, I think). The outside looks like it's mostly restored, but you still can't go inside. I sat on a bench and made friends with some random men who spoke basically no English.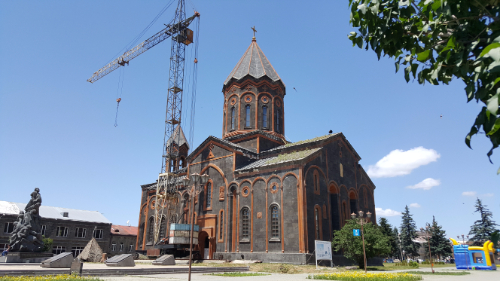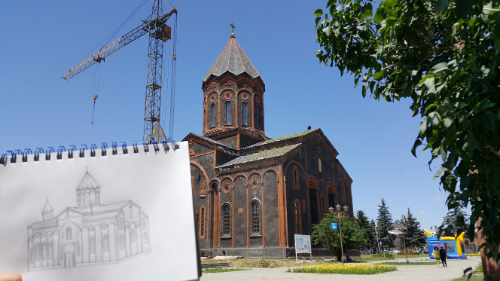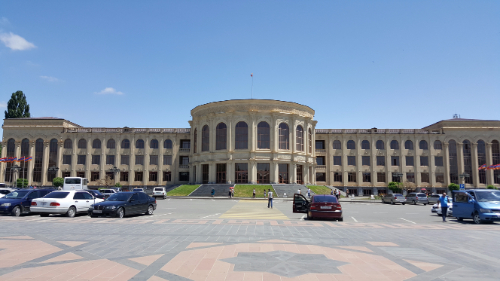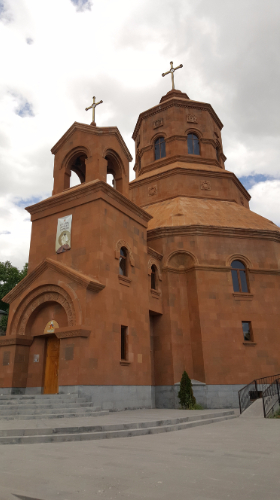 After I finished, I looped around the square, stopping in another church, Yot Verk (there was a wedding going on!), and walking past City Hall to one of the market streets. I bought what I think is shampoo, conditioner, and body wash, but I guess I won't really know until I try them out. I feel confident though because "shampoo" is basically the same in Armenian, and the thing that I think is conditioner is the same as the shampoo bottle except upside down. I then put on a fabulous charades performance to convey "shower gel", and I think the shopkeeper and I were on the same page at the end.
I also went to another store and spent a solid 15 minutes trying to identify lotion. Everything was written in Russian, so I was that goober in the toiletries aisle using my phone to take google translate pictures of the labels. A woman came over to help me, and after I told her that I don't speak Armenian, she just nodded knowingly, gave me a pitying look, and left me to my struggles. I bought something that is hopefully lotion.
I made one last church stop in the Cathedral of the Holy Martyrs after that. It's a little Catholic church that was completed in 2015, and the ceiling was architecturally awesome. I love how they made it fit in with the traditional style of Armenian churches, but the inside is modern at the same time.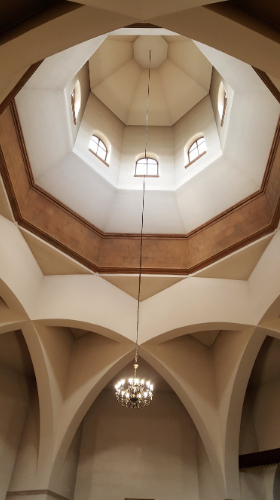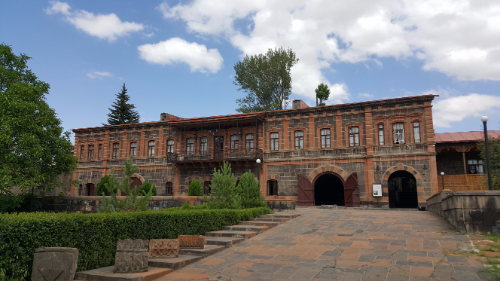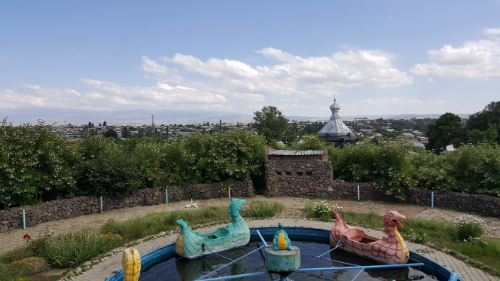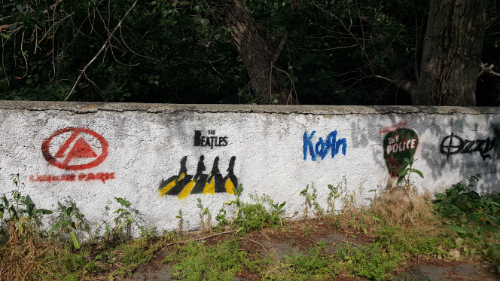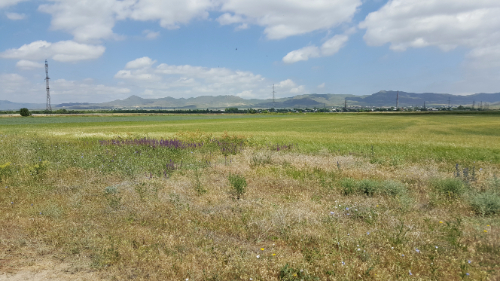 Sunday was unexpectedly awesome! I didn't have any plans for the day until another volunteer, Lexi, texted me at around 10 and asked if I wanted to go for a walk. I figured why not? So we met at 11 and walked towards the mountains. That's vague, I know, but she said that she wanted to get a good view of the mountains, and I had been thinking that same thing recently. We wandered through fields in search of a good view and eventually spotted a church in the distance that we decided was going to be our destination. The walk was way more of a trek than I was expecting, so I was also hoping that there would be water but didn't want to get my hopes up.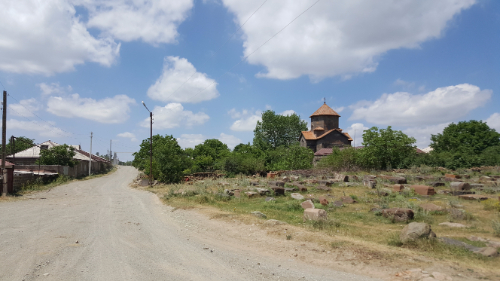 Luckily, we made it and there was water! And a cherry tree. I wasn't a huge fan of them, but Lexi ate a bunch and then grabbed a handful for the road. From there, it was an easy walk back to Gyumri. We definitely took the long way there haha.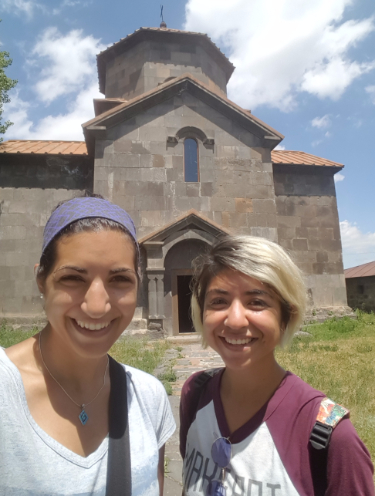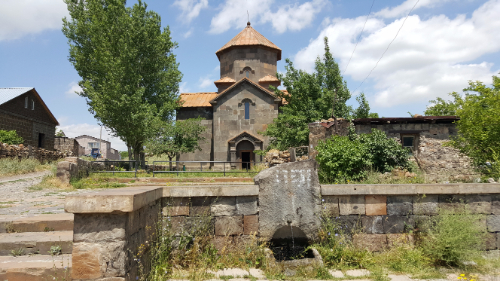 We wandered around town for a couple more hours, just talking and doing a little shopping. It was nice having some time to hang out with her one-on-one because so much that we do here is in a group. That can get overwhelming, and I really enjoy getting to spend time with individuals or small groups. Much better for building good friendships! I know that if I'm going to be here for 4 months like I'm planning, I'm going to need some solid friends so that I don't lose my mind.