This has been a crazy week! It was one of those ones that simultaneously feels like a lifetime and a split second. It started out on a rough note… Last Thursday was our last class doing pre-activities before starting AutoCAD, so I wanted to check out the program after class to make sure that it was in English like they told me. That turned out to be the least of my worries because the program wasn't even installed! On any computer! Maybe I should be blamed for not checking sooner, but I thought that considering 1) I was literally brought to Gyumri to teach AutoCAD and 2) when I asked how many computers had it and what language it was in, I got answers to both questions, it was safe to assume that the program was installed. Wrong.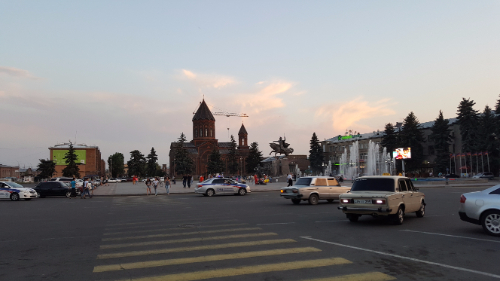 This was probably my first T.I.A. moment in reference to Armenia (for anyone who wasn't around for Ghana, T.I.A. – This Is Africa – became our mantra anytime something happened that our foreign minds were unable to comprehend. Having that mindset makes it much easier to just accept it, regardless of how seemingly ridiculous, and move on). So here we are, the new T.I.A. This Is Armenia, aka I shouldn't have assumed anything even though in my mind, that was a natural conclusion to draw.
I immediately told the workshop coordinator, and she seemed shocked. That was comforting… not. She assured me that it could be installed by Monday's class, but with my expectations shattered, I didn't let myself believe her. Since I only work at GTC on Mondays and Thursdays, I wasn't going to be there again before class. I asked if she could send me a message when the job was finished so that I didn't have to worry… guesses, anyone, about whether or not I actually expected to get a message? Correct, the answer is no, I didn't expect to, and no, I didn't receive one.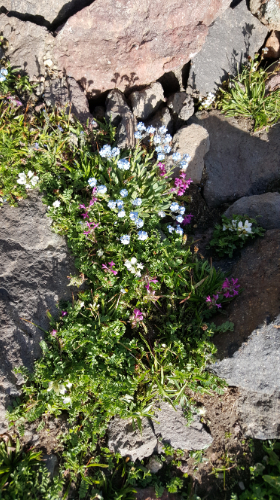 I sent follow ups on Saturday and Sunday and was assured that they would be ready in time… until Sunday at about 7:30PM when I got the "there's an issue, it's not going to be ready for tomorrow" message. Ah. At last. I made the call to cancel class because there was no time to prep something new for Monday, and even there was, we would have just been killing time.
Thanks to one very helpful and hardworking person at GTC, the computers WERE ready for Thursday, and AutoCAD WAS in English. Phew. So my class turned into a combined English/AutoCAD class as I taught everyone the English words for the different commands and other relevant words. It was interesting. I feel like no matter where I am, I'm teaching everything for the first time the absolute HARDEST way. In Peru, yeah, let's teach kids about robots in Spanish. In India, sure, let's teach Shakespeare to kids who are at a 4th grade reading level. In Armenia, perfect, let's teach AutoCAD in English to people who only speak Armenian. On the bright side, if I ever do any of these things again, they literally can only get easier. I'm sure of that.
It actually went fairly well today which was encouraging. There's a huge abilities gap in the class though, so some people catch onto things really quickly, and others have to be walked through every step. It's going to be a challenge to keep everyone busy and challenged, but all I can do is my best. That's just the way computer program classes are, and if you're one of the fast people, you need to either find some ways to entertain yourself or help the slow ones.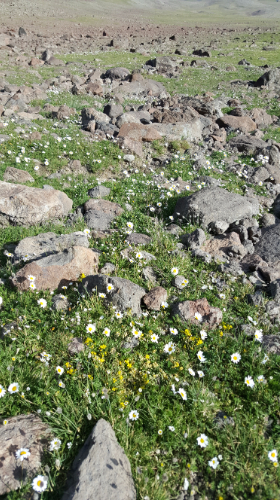 My amusement of the week has been discovering the Armenian way of pronouncing English words. For example, I was helping my friend Carineh (Cah-ree-neh) out by buying some Twix bars for her class. I went into a little store near GTC, and the shopkeeper asked if I needed any help. Normally, I'd say no and just suffer through trying to find what I wanted, but I decided that the evil of trying to speak Armenian was less than the evil of poking around the tiny shop while being stared down.
Me: "Twix oonek?" (Do you have Twix? with Twix pronounced the English way)
Shopkeeper: "Huh??"
Me: "Twix?… Tweeks?… Tweeeks??… Tveeks???"
Shopkeeper: "Ah! Tveeks! Ayo?" (Yes? – She points to a normal size Twix bar.)
Me (relieved): "Ayo! Vetz." (Yes! Six. – My attempt to tell her I needed six of them.)
Shopkeeper: "Medz?" (Big? – She points to a bigger Twix bar.)
Me (ready for this to be over): "Che, vetz." (No, six. – Also holding up six fingers because obviously words aren't working.)
Shopkeeper: "Ah. Vetz."
She goes and gets six Twix bars and rings me up. Success in the slowest way possible.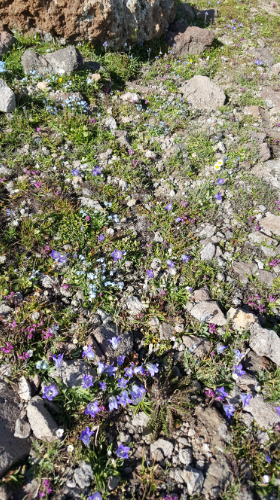 This was not the first time that pronunciation completely eliminated our chances of being understood. My first week, we were trying to confirm that GTC has a laser cutter, so Carineh asked one of the guys who works there if he knew where the laser cutter was. She said it all in Armenian except for "laser cutter", and he just blank stared at her until she said it a few more times with different emphases. Finally, we got an Armenian, "ah! You mean the lah-zer cooter!" Right. That's exactly what we meant.
This week, I was explaining in Lar-menian (that's what I've started calling the horrible Armenian I speak) what I teach at GTC, and I said "I teach a class on architecture (I said this in Armenian) and AutoCAD (not in Armenian because there's no translation, except apparently pronunciation-wise)". Again, blank stares from people who definitely know what AutoCAD is.
"AutoCAD?… Ow-toe-cad?… Ow-toe-cahd??"
Finally, a response, "OH! Ahv-toe-cahd!" But of course. How did I not see the "v" in AutoCAD? Silly me! Carineh said that's probably because the Armenian word for "automatic" is "av-toe-maht" which makes sense, but at the time I was thinking "WHAT THE HECK??"
As a result of all of this, my current favorite thing is saying English words with a heavy Armenian accent whenever I don't know the Armenian word. The best is that sometimes, I'm actually right because there either isn't an Armenian word for it or they use the Russian word which sometimes sounds like the English word. Candy names are the most fun though: "Keet-kaht", "Sneekers", "Muh yev muh" (M and M), "Skeet-ulz". I could keep going, but I'll spare you for now.