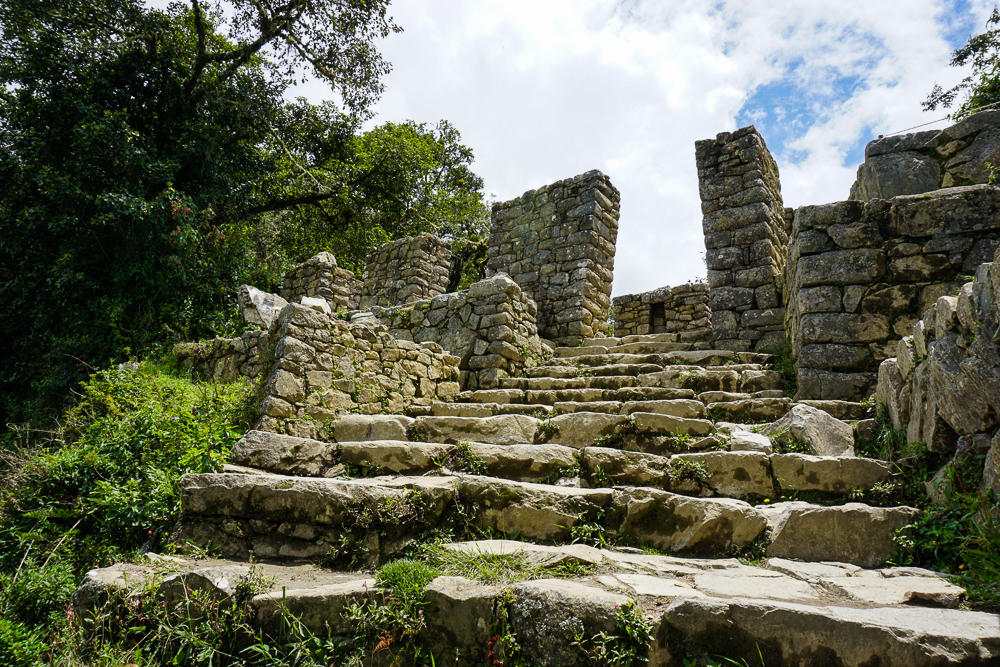 Machu Picchu day!!! After three days of visiting ruins all over the region, everyone in the group was excited for a day of… visiting ruins! It may seem like you'd eventually get to the point where you're like, "Ugh, MORE???" but at least for me, I've seen a LOT of Inca ruins and am still not tired of them. It's not just me, either! My parents, Benjamin, and Jocelyn all said that they were surprised by how different all of the sites we visited were and happy that we saw as many as we did.
Anyway, like I said, we were all excited! When my alarm went off at 4:30AM, I practically leaped out of bed I was so pumped! Okay, that's not true. Is it even physically possible to leap out of bed at 4:30 in the morning? Instead, I grumbled, forced my eyes open, and prayed that my alarm was set to the wrong time. No such luck.
By 5AM, we were walking from our hotel to the bus stop to ride up the mountain to the ruins. The bus line was already shockingly long, even though the first bus didn't leave until 5:30. Luckily, it's probably the most efficient operation in all of Peru, and even though we were on maybe the fourth bus, we still were at the site by 6:05, only five minutes after our ticket time. Impressive!
Once we entered the site, my parents and I parted ways with Jocelyn and Benjamin so that we could all go at our own speed. They were also hiking up Machu Picchu Mountain, something we were definitely NOT doing (I did it last time I visited Machu Picchu… it's literally ALL stairs. Endless. Stairs). We were, however, planning to do the two non-ticketed hikes to the Inka Bridge and the Sun Gate. As we walked up the mountain to the start of the first hike, we stopped at some viewpoints overlooking the site. The weather was a little iffy, but I was hoping the sun would clear out the clouds as the day progressed.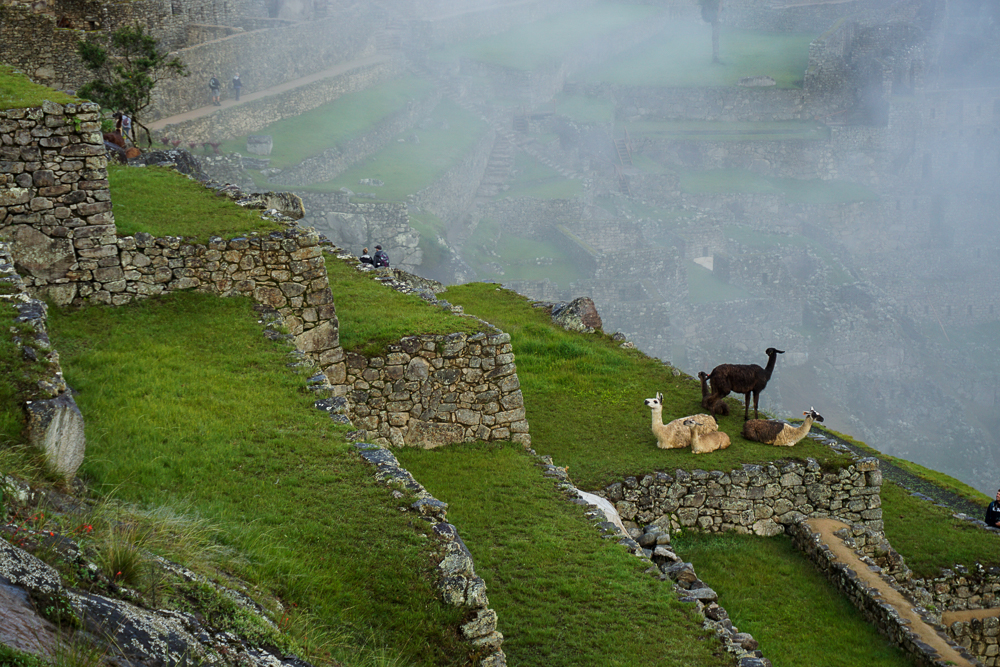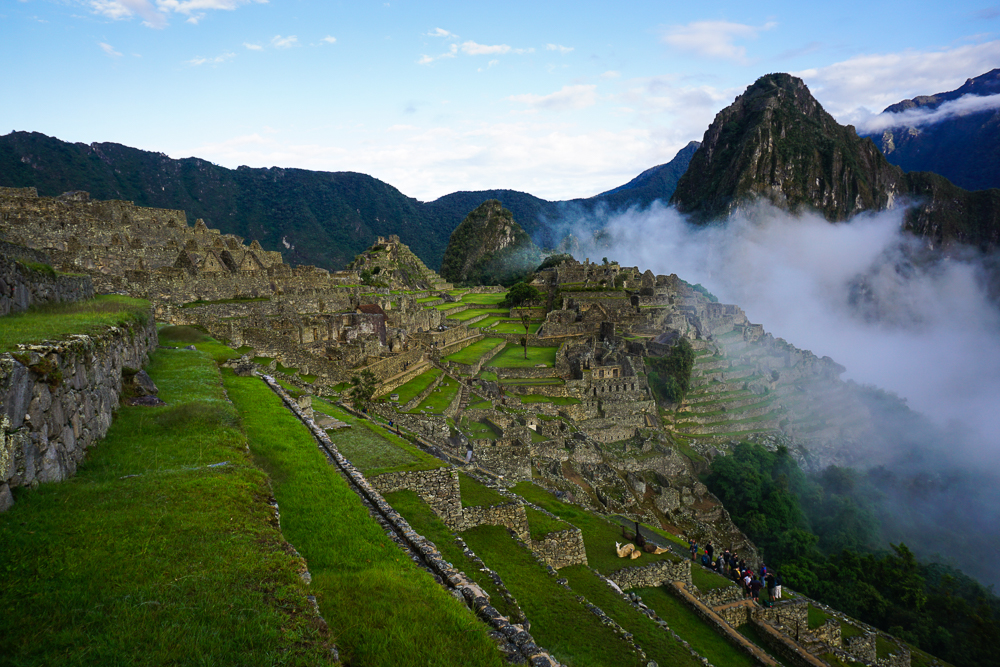 Machu Picchu is one of those places where they tell you to dress in layers and be prepared for a year's worth of seasons in one day. We were a little worried when we walked in and felt like we were inside of a cloud, but the fog was moving fairly quickly, and we had some moments of good visibility. The key word is "moments". At one point, while enjoying a clear view of the citadel (what they call the "town" part of the site), I started getting overheated and decided I needed to ditch some layers/apply sunscreen. By the time I finished my wardrobe change, a thick fog had rolled in, completely blocking the view again… and the sun. I put my jacket back on. Dad was laughing at Mom and me because we did two outfit changes without even moving.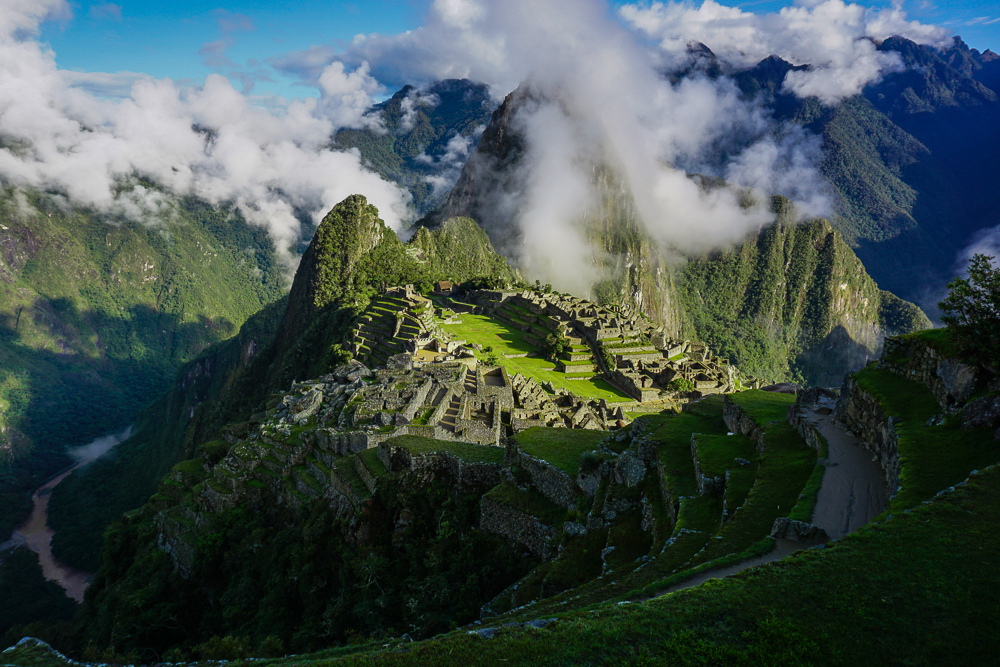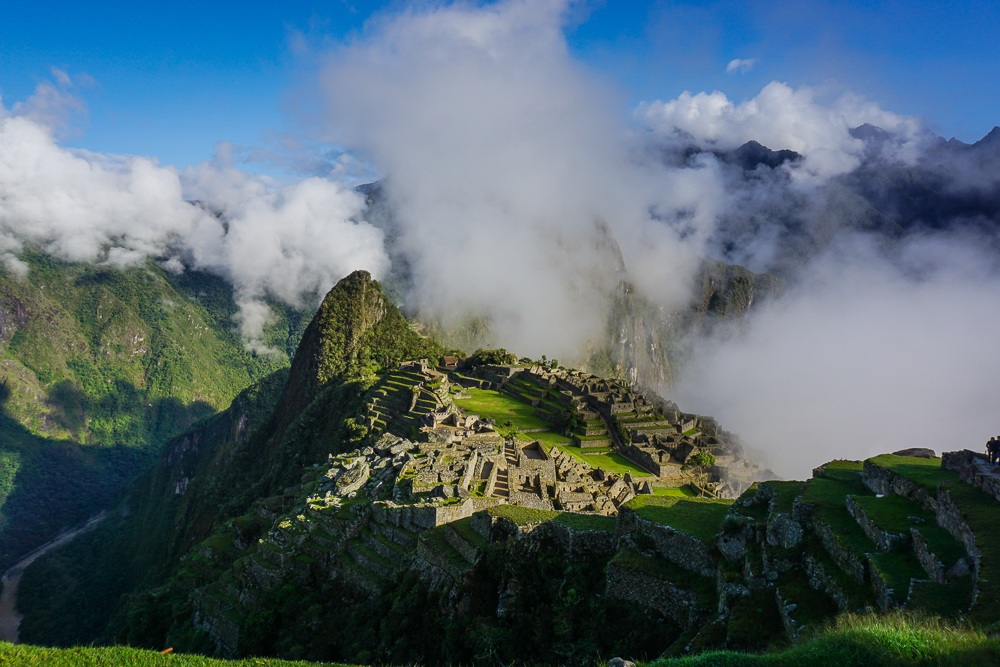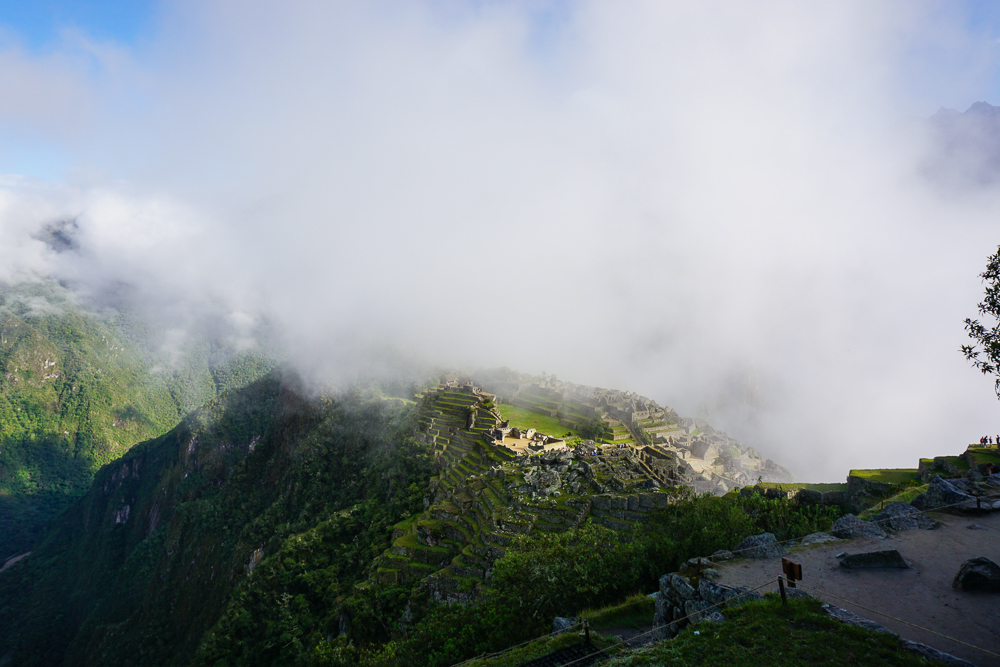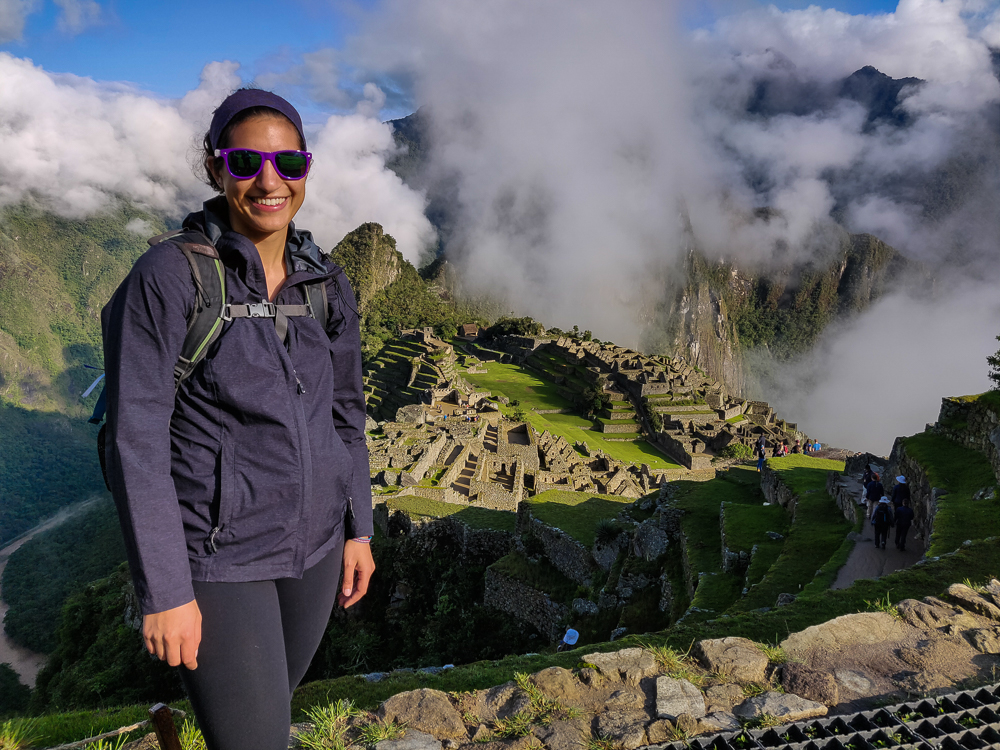 Our first hike was to the Inca Bridge. In my memory, it was completely flat and not hard at all. With my new parent-oriented eyes, I saw that my memory wasn't quite reliable. On the way to the trailhead, there are these terrible stone steps of all different heights. Some are mid-thigh high, and you wonder what kind of giants the Incas were… even though you know they were probably shorter than you, so the stairs DON'T MAKE SENSE. They were definitely in prime physical condition, probably thanks to running up and down those ridiculous stairs all the time.
After the trail starts, there's a little up and down, but it's not too bad. The good news is that the view is majestic, so at least there's something to distract from the walking.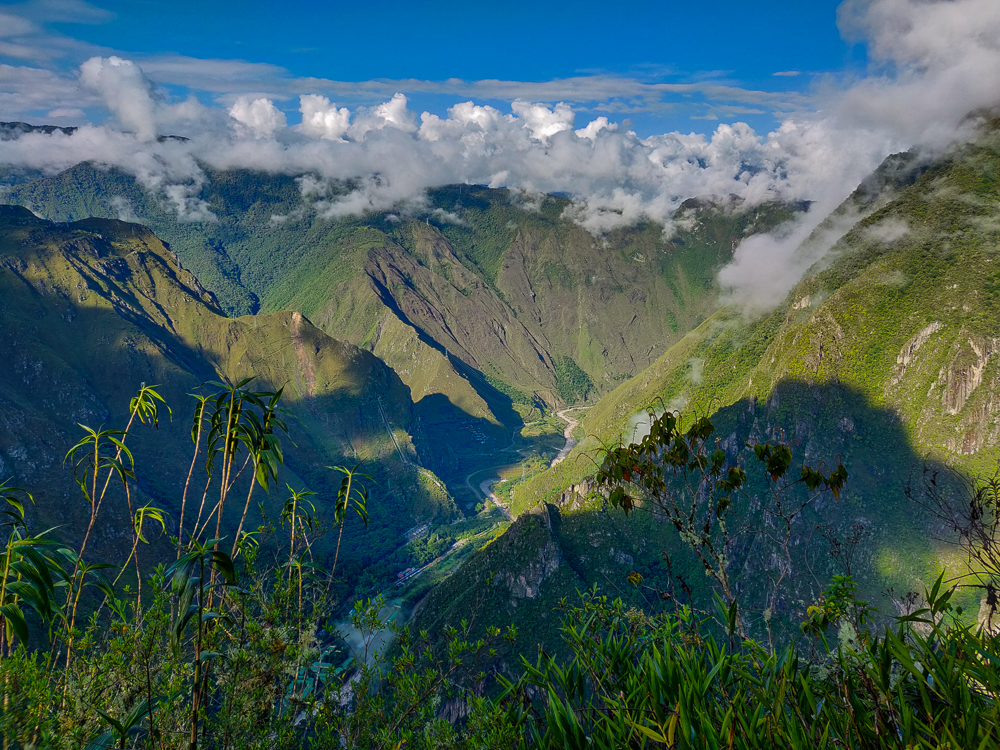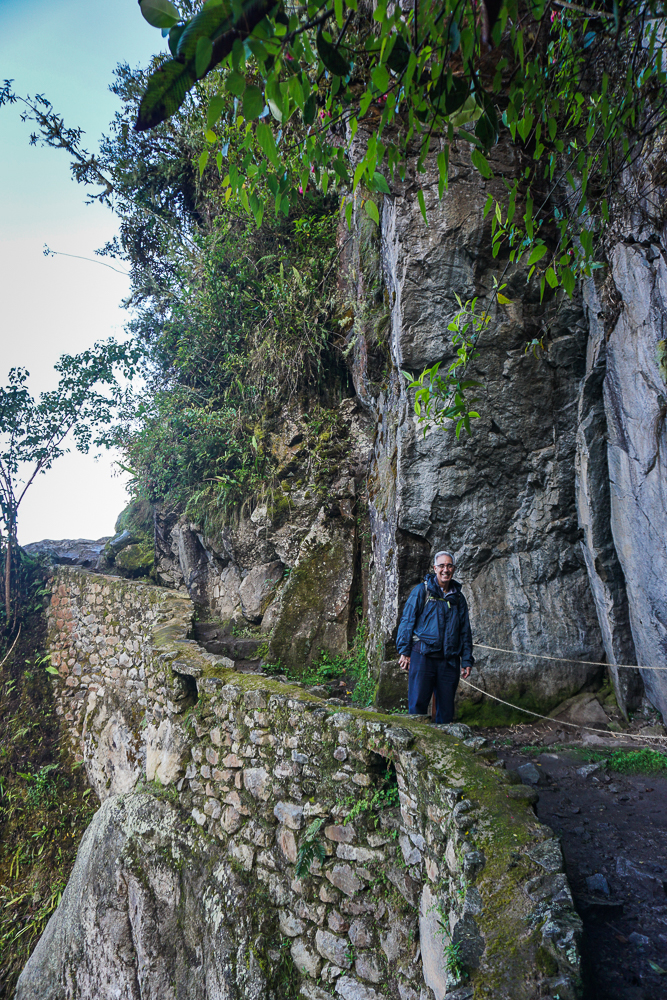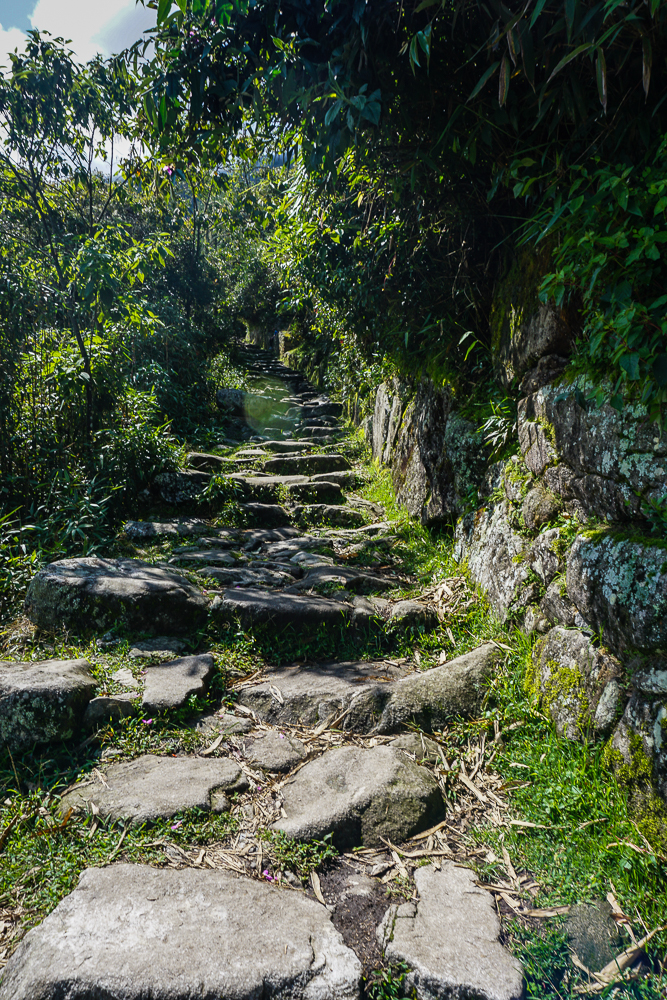 The Inca Bridge itself seems kind of underwhelming, but conceptually, it's pretty darn cool. A narrow path was built onto the side of the mountain, potentially a secret army entrance to the site, with one 20-foot gap in the path bridged by a long piece of wood. If invaders were coming, the wood could be removed, like a drawbridge, to cut off access from that path.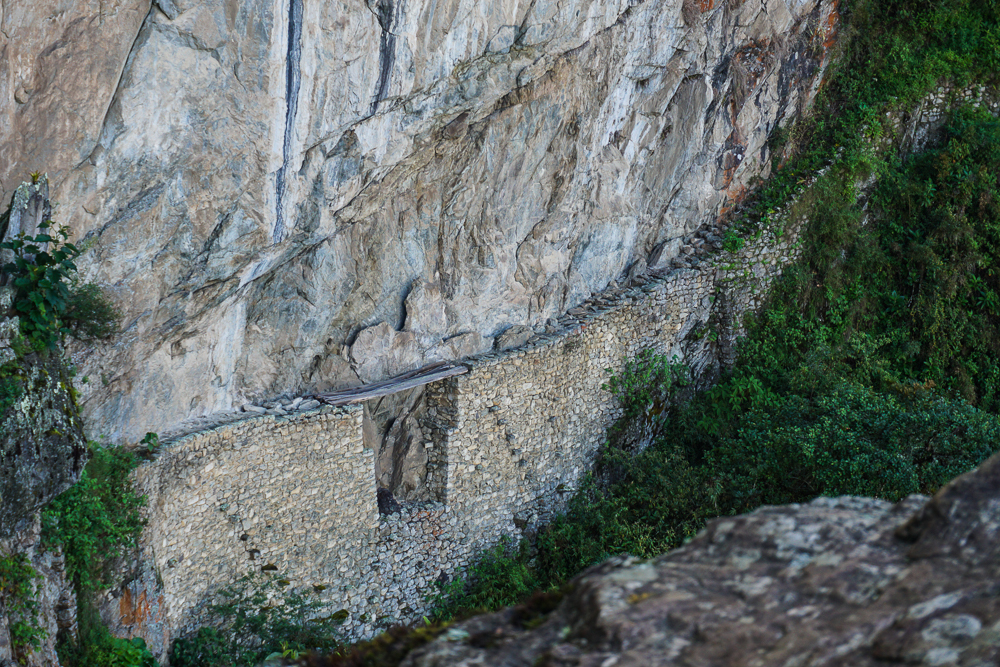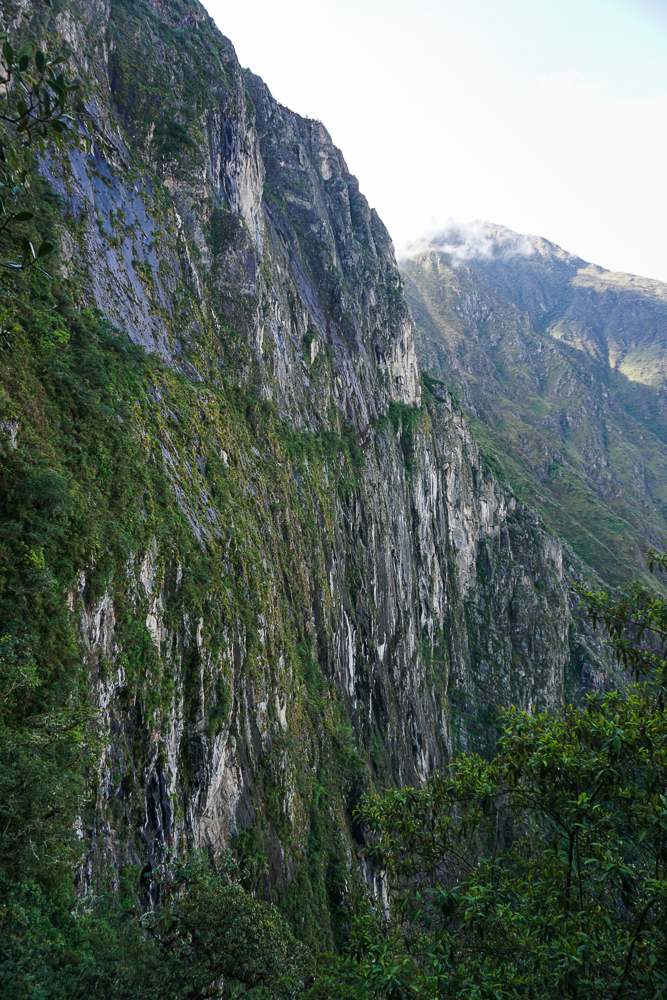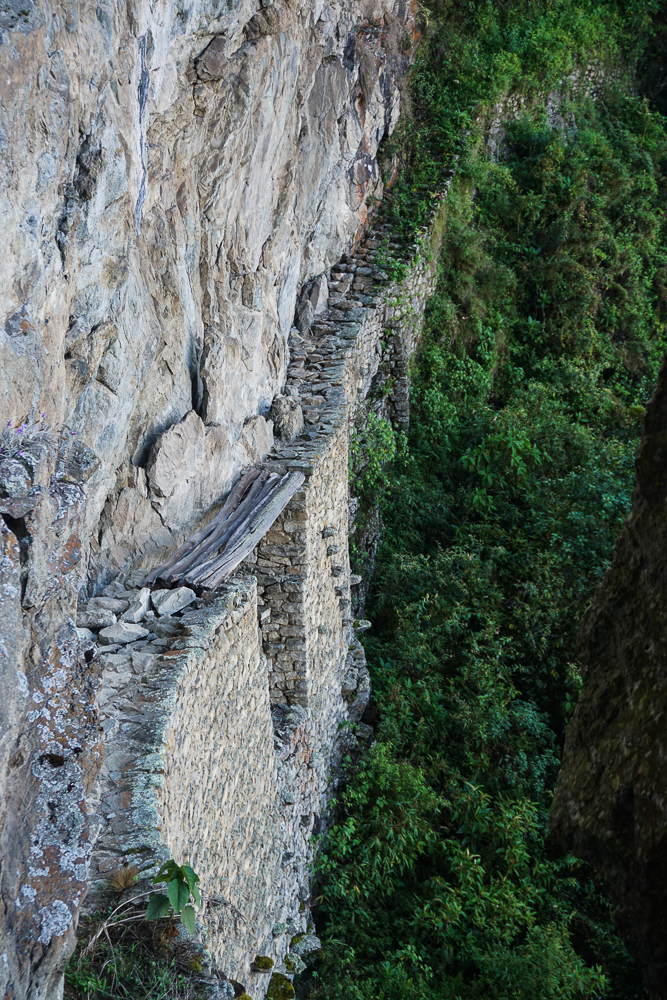 From there, we set off on our more ambitious hike of the day to Intipunku, or the Sun Gate. For Incas coming from Cusco along the original Inca road (or for people hiking the Inca Trail today), Intipunku is the first point from which you can see the site. It's quite the view. It's also crazy to think that you're walking on a road built over 500 years ago! Back in Inca times, the roads were only open to people traveling on state business, so it was an elite few who had the opportunity to travel the breathtaking path from Cusco.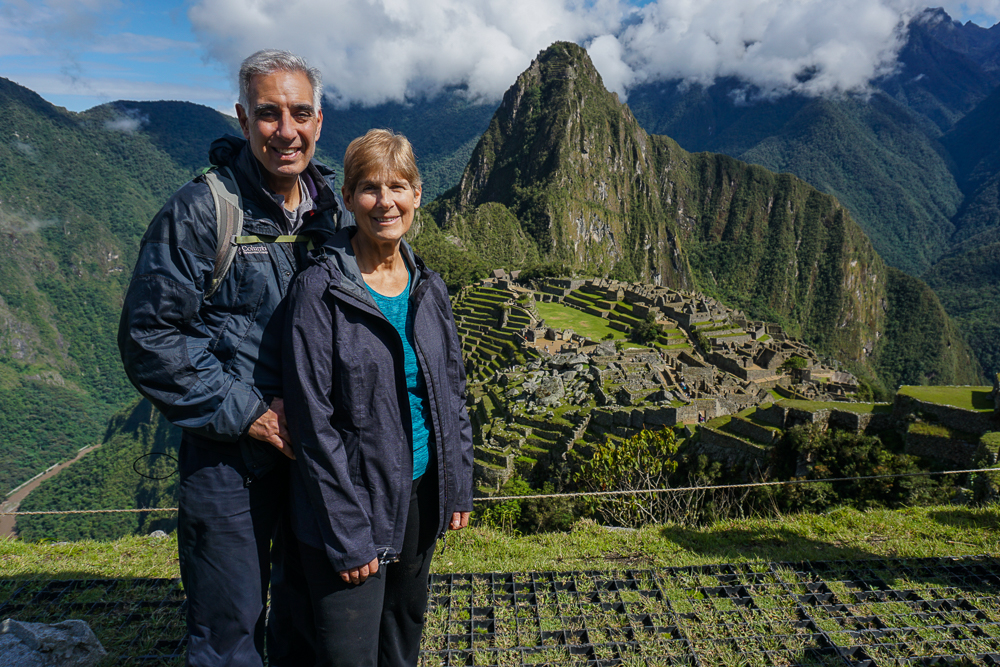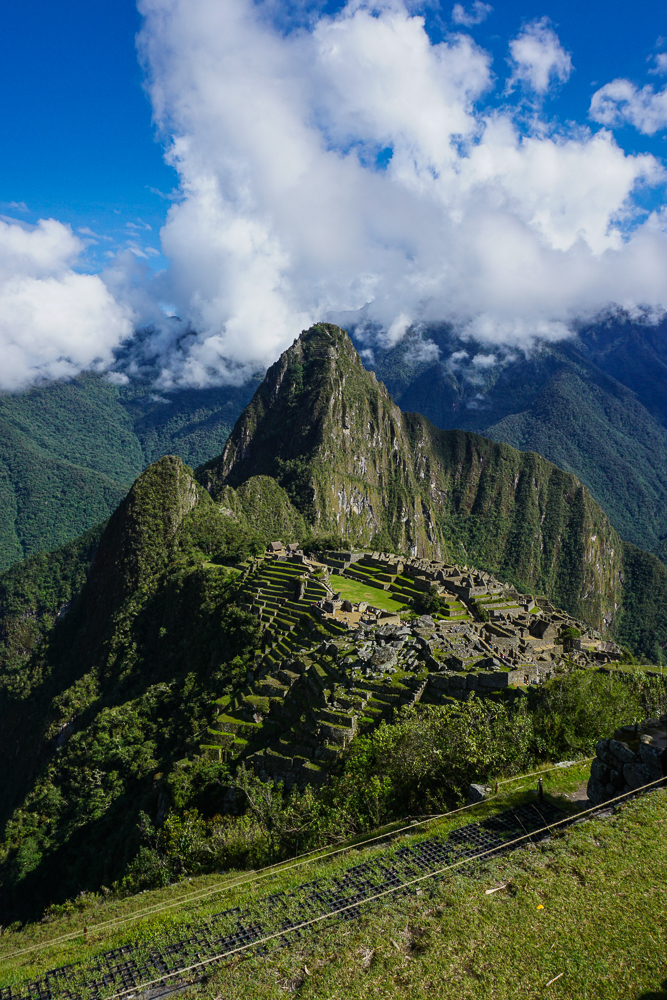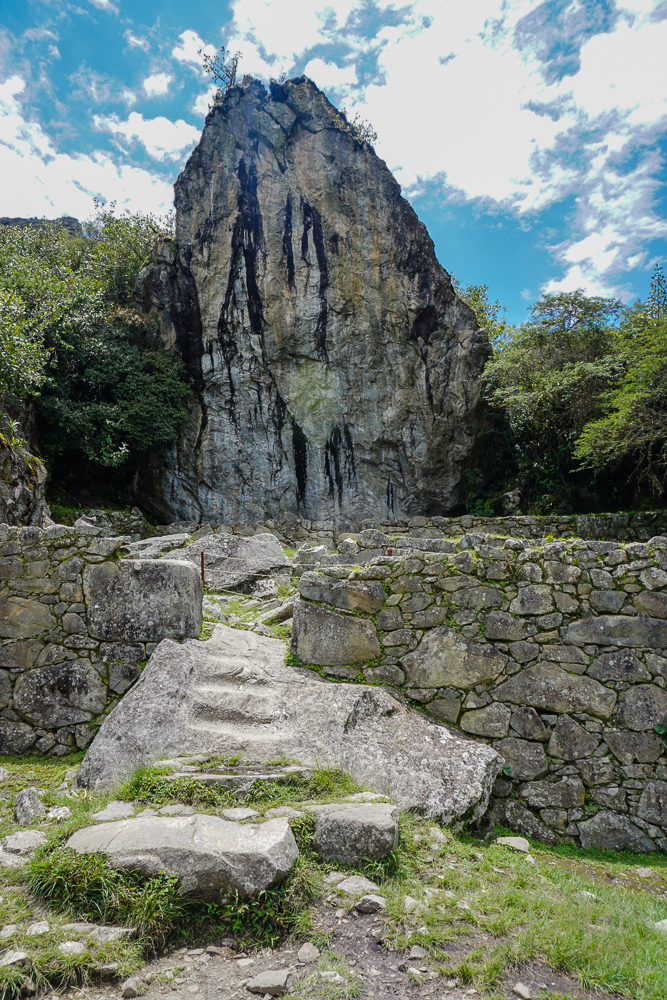 The hike to Intipunku from the ruins is all uphill with an elevation gain of nearly 1,000 feet (240 meters). I wanted Mom and Dad to get the perspective of the site from above, and this hike is way easier than going up Machu Picchu Mountain (the other option). I told them that we could go at whatever speed necessary, and if they didn't want to go all the way there, that was fine. Hiking at nearly 8,000 feet (2,400 meters) of elevation is rough! And that's the elevation at the trailhead, not the top! High-elevation hiking really redefines the word "breathtaking". We did a LOT of breath-taking and not a lot of oxygen-getting. Honestly, that's the hardest part of the hike. The uphill isn't fun, but it's doable. The added challenge of limited oxygen just really doesn't help.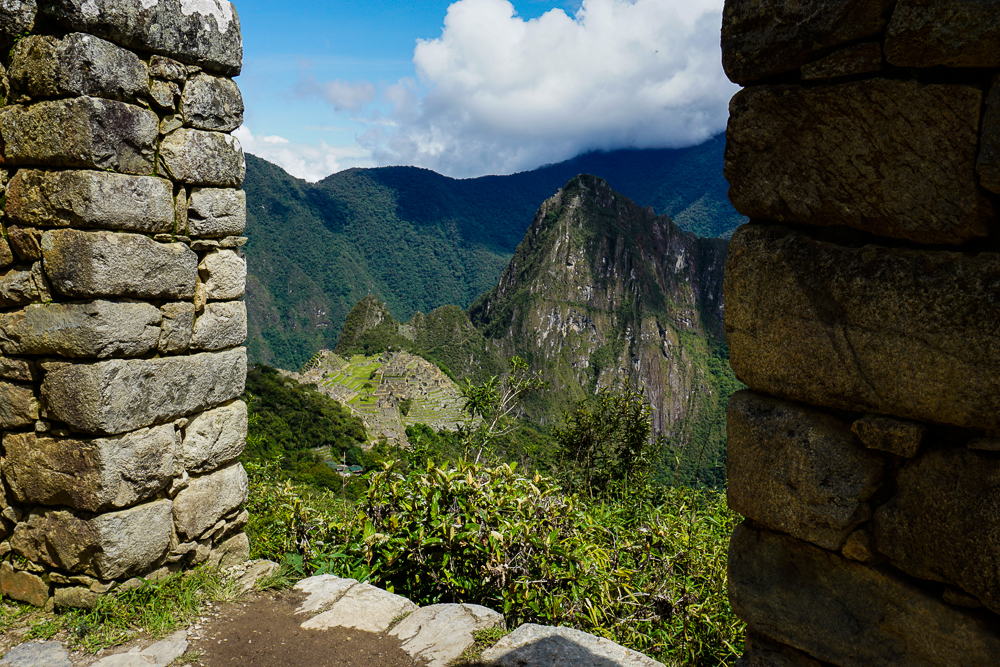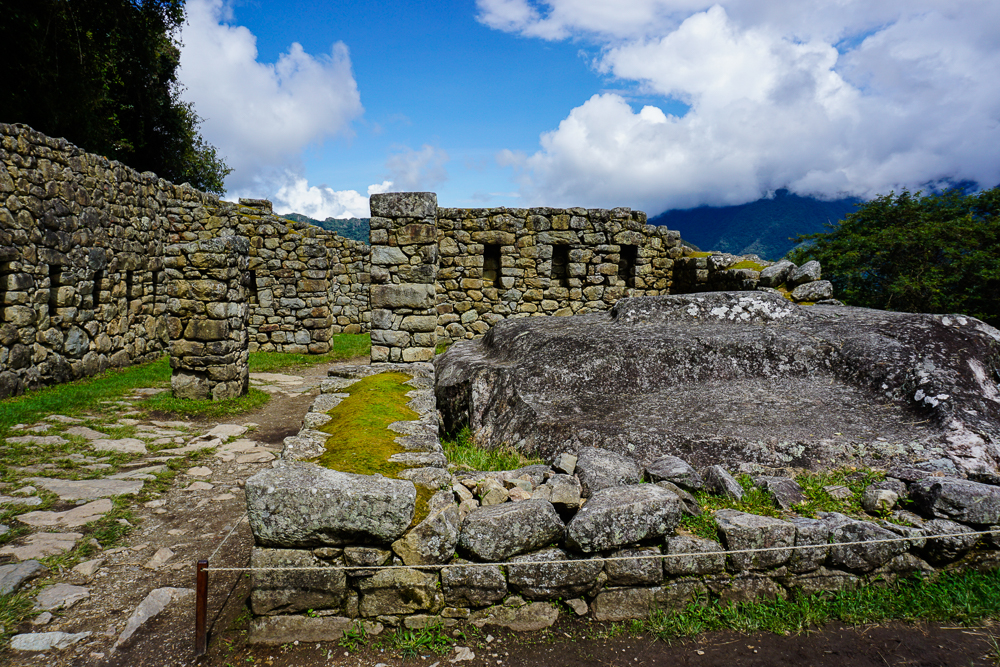 We kept chugging away, one step at a time. We stopped whenever anyone needed a break. I wasn't in a rush. The people coming down as we were going up were very encouraging, saying things like, "You're almost there! Only another 30 minutes." Mom said that they had a different definition of the word "almost". Hehe. We passed a woman who gave up maybe 10 minutes from the top. Her 'encouragement' was, "The worst part is ahead." Gee, lady. Thanks a lot. Mom wasn't fazed. She said, "I'm not giving up this close to the end." Yeah, Mom!!!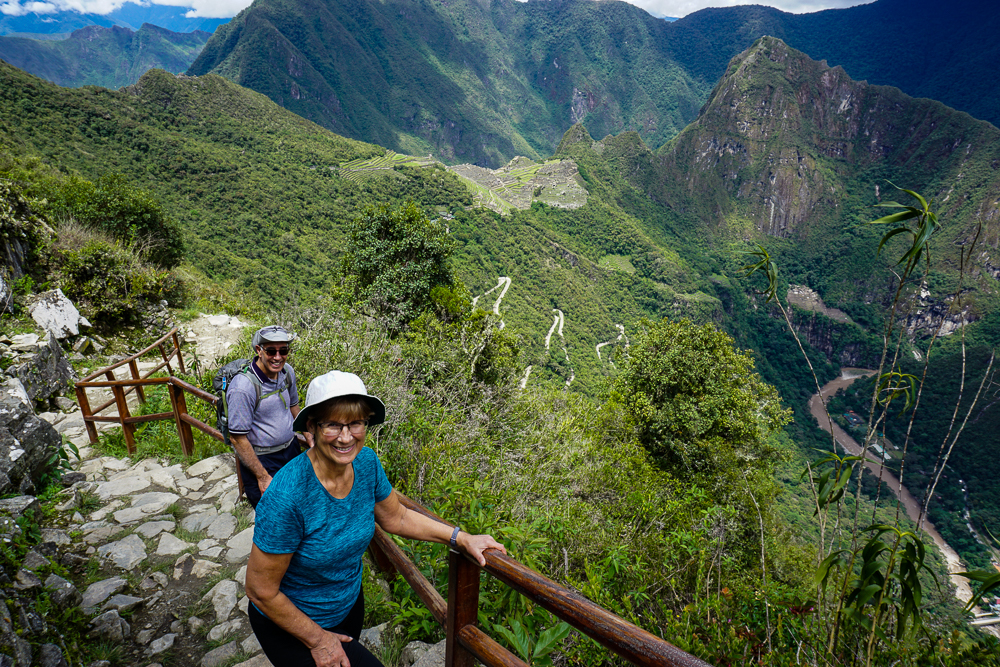 We made it. And Mom and Dad both said that it was worth it, so that was a relief. It was only about 10:30AM when we finally arrived, and it felt like we'd already lived an entire day! We took a break at the top, enjoyed the view, and ate some snacks before heading back down the mountain. That had its own challenges because the rocks can get a little slippery, but there were zero falls which means it was a double success. By the time we made it down, we had already been at the site for 6 hours. Ha. We definitely got our money's worth!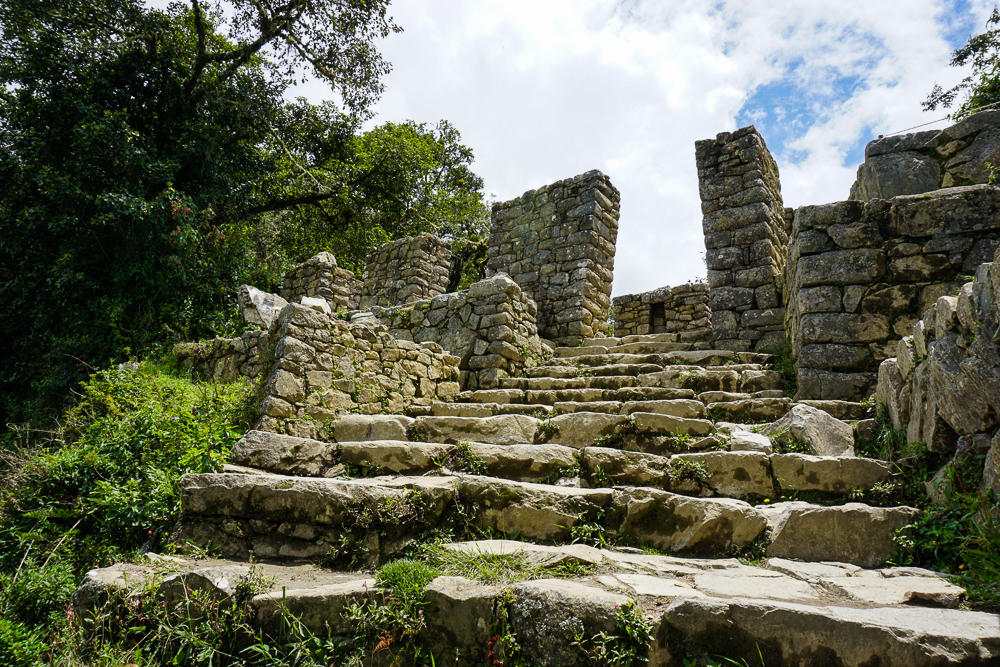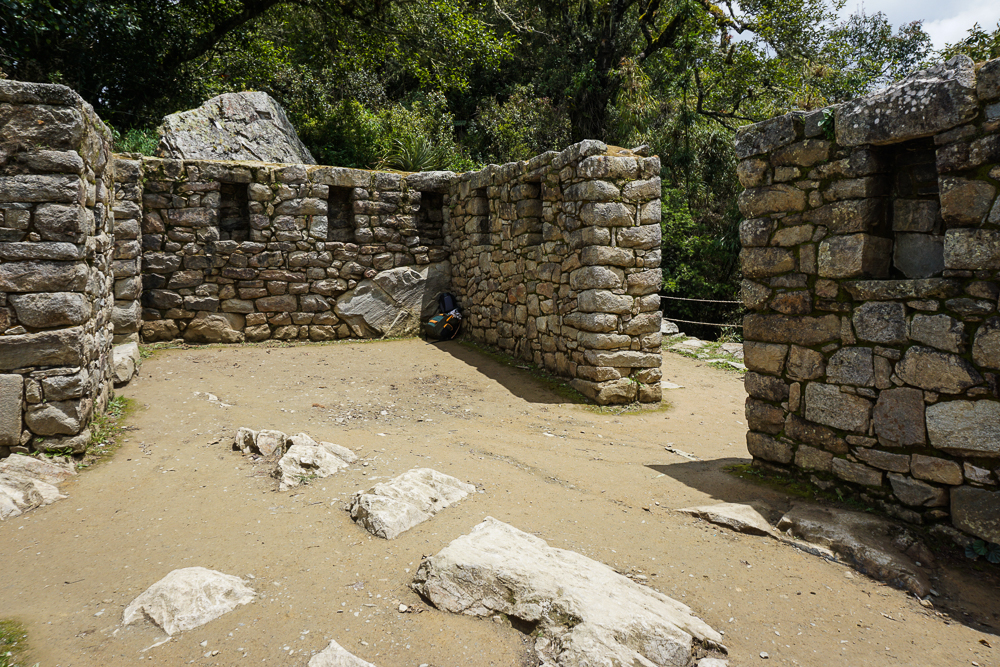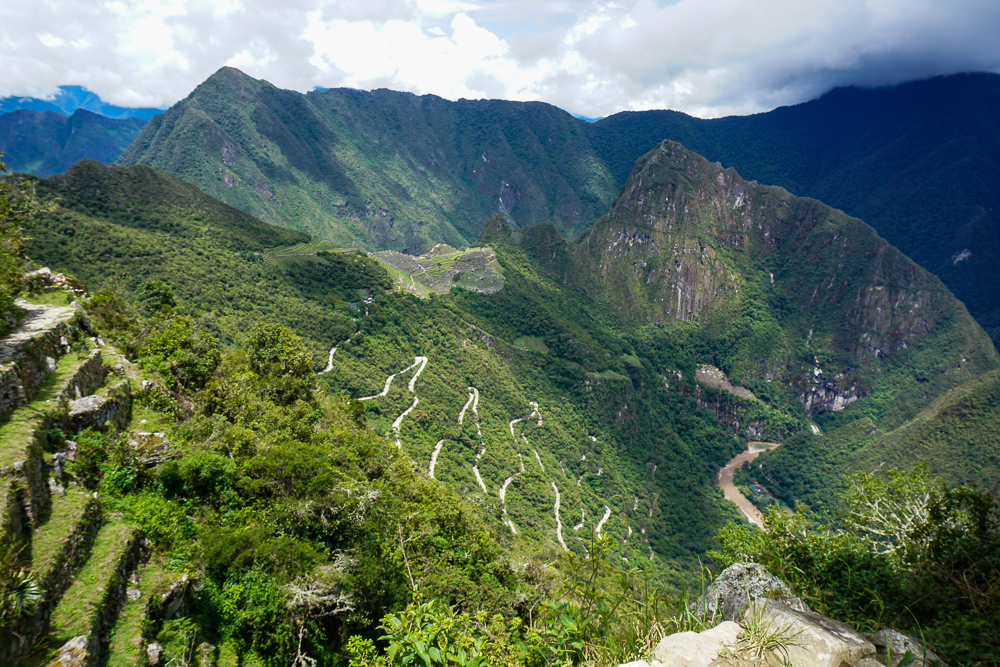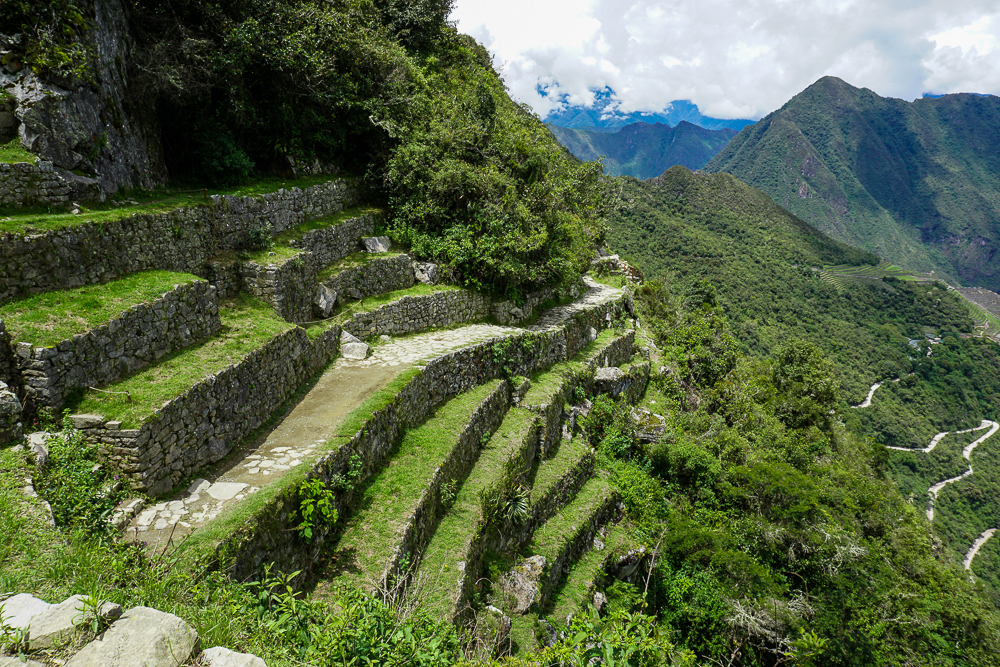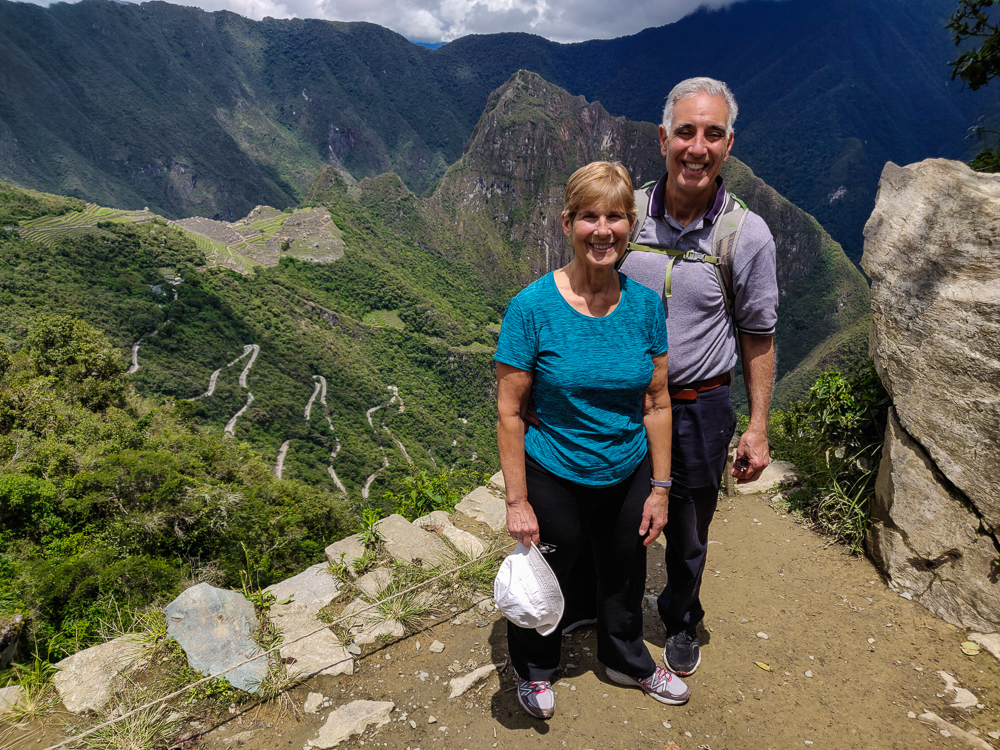 Everyone had a teeny bit of energy left, so we headed into the citadel to check out the ruins before calling it a day. Next time, get ready for a tour!