The end of my time in Gyumri also brought with it the end of my archaeology job.  It was kind of nice because the digs only took place during the month of August, so I didn't have to feel like I was missing out on anything by moving to Yerevan at the end of the month.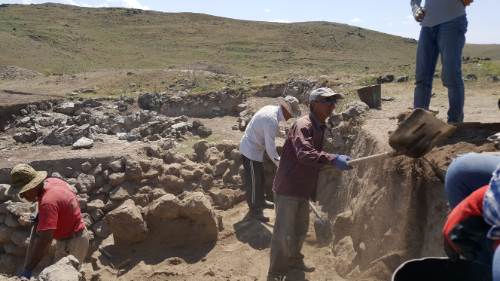 The only bummer was that we didn't have to do any digging during the last week, and I missed the week before last because of my food poisoning. I didn't get to spend as many days as I had hoped out working with everyone, but I'm still just happy I got to join them at all!
One of the other volunteers, Haig, joined me at the digs during the third week. He can speak Armenian, and that seriously changed everything. There were so many things that I didn't completely understand and that no one could communicate to me because of the language barrier, and finally, they were all explained.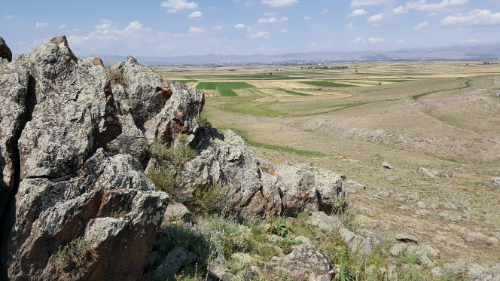 In the list of fun things I learned is this: We wore gloves while we worked, and apparently it wasn't just to protect our hands from getting blisters and covered in dirt. I don't know how true this is, but they said that some of the people whose skeletons we were digging up may have died from something like tuberculosis, and it's possible to contract the disease from handling contaminated bones, even thousands of years later. EEK! I mean, that sounds kind of crazy to me, but true or maybe not, I definitely wouldn't risk it.
Oh yeah… remember how before I said that we were just digging up animal bones? NOT TRUE. We found some almost full human skeletons! On one of the days that I wasn't there, they found some graves that had skeletons plus all of the stuff they bury them with to take to the afterlife. There were pots that were almost completely intact, and in the past they've found things like little glass vessels to hold perfume in graves as well.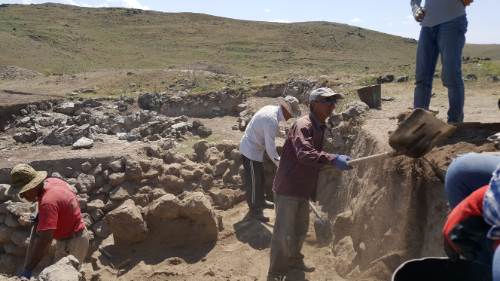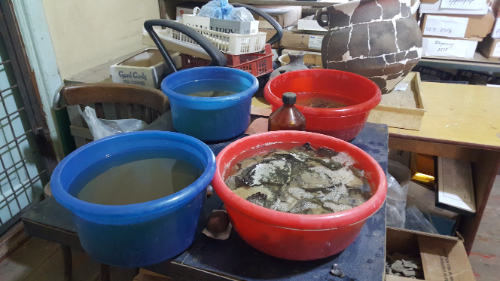 During the last week of the month, we got to see them washing and cataloging the different bones and ceramic pieces that we found. There was one woman who had the job of measuring and sketching every single piece. Geez. Trust me when I say that that's an incredibly tedious job, and there were A LOT of pieces to go through.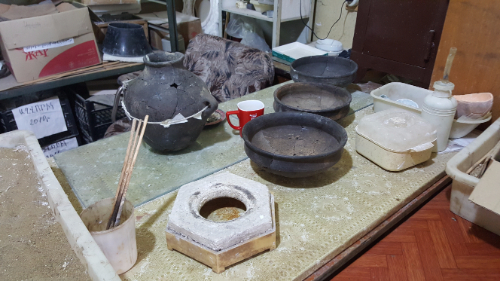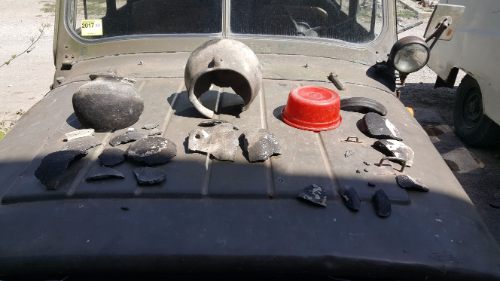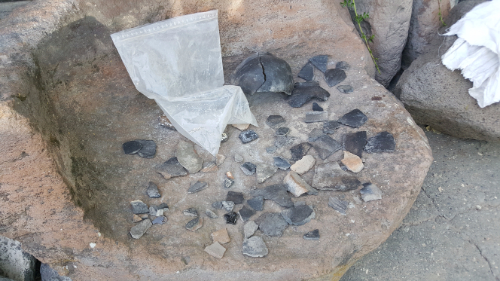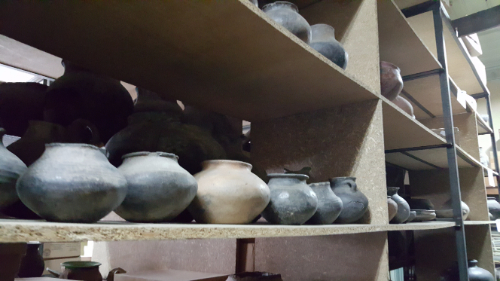 We also got a mini tour of the storage rooms at the institute. There are rooms and rooms of shelves and boxes and cabinets that are completely filled with different things that they've dug up over the years. It's kind of amazing! They said that they think this area was frequently under attack because they've found a bunch of weapons. Partly they think that there was at least one big battle (keep in mind that this is like 6th century BC that they're guessing about) because of the locations and quantities of some of the weapons they've found, and partly they think there were just frequent little attacks because even the common people were equipped with weapons. It's super interesting to hear about how they piece everything together and make guesses about what was happening based on what they find and where.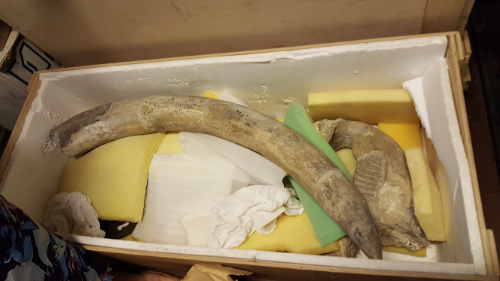 Guess what was the coolest thing they had (in my opinion)… a mammoth tusk! Yeah, I'm being completely serious. The woman, Larissa, who was showing us around was just pulling these things out like they were no big deal. It was kind of awesome to be able to see everything up close when I could easily imagine them being in a museum behind a thick sheet of glass.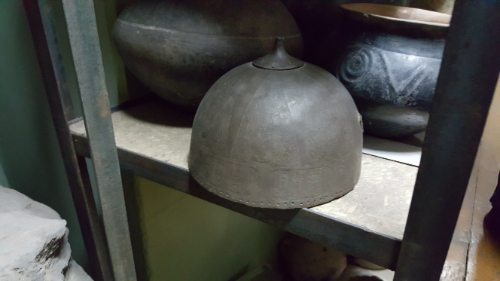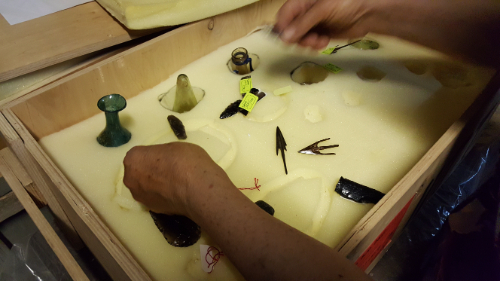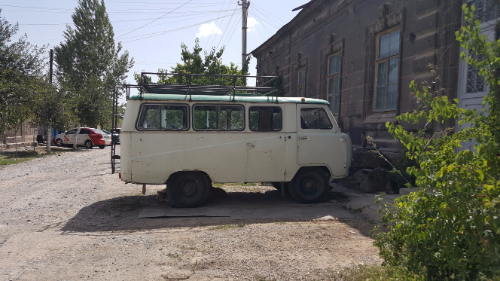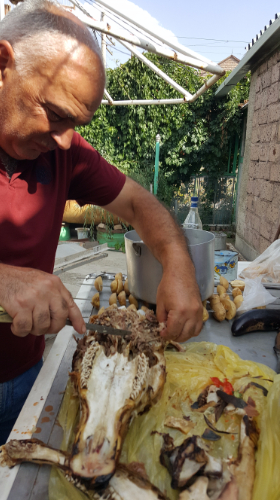 On our last day of work, there was a party. Here, that always means khorovadz (barbecue) and a LOT of shots. This was an extra special party because they got a cow head (in addition to enough chicken to feed three villages). That meant there were also the special delicacies of cow tongue, brain, and face meat (that's the technical term, obviously). The highlight of the day was watching a couple of the old guys taking swings at the cow skull with a hatchet and trying to break out the cow brain.
The food was great (I passed on the brain and tongue… I'm sure they were nice too), but the atmosphere and the group were what made the whole thing so much fun. Everyone was joking around and laughing, and I felt like I was part of a big family. They kept talking about how the work isn't what's important. It's all about the friendships we make and the fun we have. Some comments to the effect of "friends who physically labor together, stay together" were made, and I'd say that in general, I agree. At the very least, doing that kind of work together brings about a different kind of bond. Even before I could really communicate with everyone, I felt comfortable with and welcomed by them.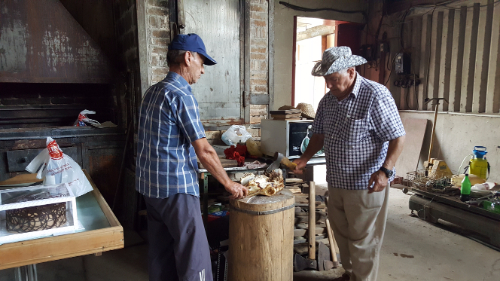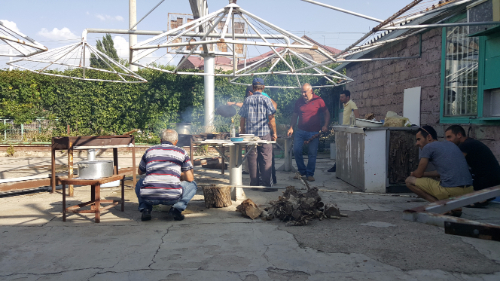 In typical Armenian fashion, everyone made at least one toast during the course of the meal, and everyone always had a full shot glass. You know how there's always that one guy at the party who is making sure that no one's cup is empty? Well, he was at this party for sure. They were drinking some super strong, clear liquor that smelled like gasoline, followed by cheap vodka when that ran out. Lucky for me, water can look a lot like both of those, so I kept my own glass filled to the brim. No one even noticed that I was pouring into my cup from the water pitcher, and I got plenty of impressed looks each time I took a whole "shot" without looking like it even fazed me.
When it was time to leave, I had one of those sad/happy feelings. Sad because it was ending, but happy because I got to spend the time that I did with them. Now I can say that I've worked on an archaeology dig and touched 2500-year-old human bones, and how cool is that??! Talk about unexpected experiences.