My resume at the end of this year is going to be a total hodgepodge. In Ghana, I was a farmer, math and English teacher, tutor, computer repairwoman, carpenter, mason, and hole digger. In Peru, I was an engineering teacher, lighting consultant, and electrical surveyor. In India, I was an architect, dance choreographer, Bible storyteller, and English literature teacher. Here, I've been an AutoCAD teacher, archaeology laborer (aka bucket carrier), architect, kitchen designer, and content editor… and now, you can add amateur graphic designer and marketing consultant to that list.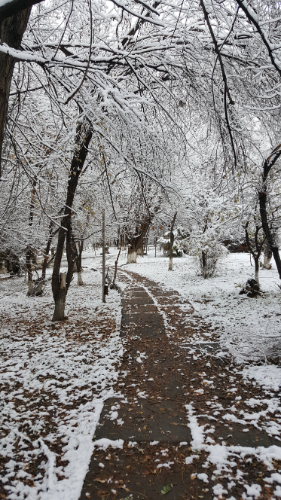 With the construction underway on the project at work, I've been dabbling in some other tasks. One of the other volunteers and I are determined to broaden the reach of the organization so that they can get more donations. They're doing awesome work, but it's not well publicized. If you want people to donate to support your work, you need to show what exactly it is that you're doing. You need to promote your activities so that more people hear about your organization and are motivated to help. You also need to have a way for people to donate… ideally one that's functional.
Disclaimer: I'm not a marketing expert. I didn't study business. I don't have experience specifically in this field. However, I do have experience with selling things… it started with Girl Scout cookies and led me to every merchandise committee in existence in university. Selling merchandise is all about making products that people will want and then alerting people to their existence. This isn't so different. We already have products that people want (aka an organization that's doing good, effective work). Now, we just need to spread the word. Maybe it sounds stupid to equate selling t-shirts with fundraising for an NGO, but seriously, there's plenty of overlap in skills and thought processes.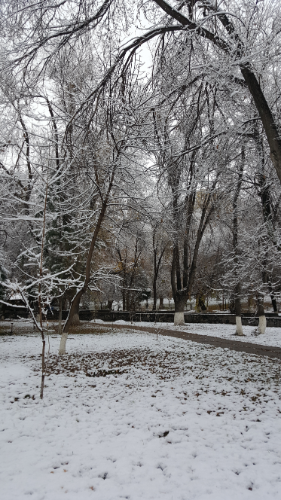 Our first project is the website. There's a lot of information there already, but some things about the way it's organized are confusing. We're going to try to reorganize a bit, plus add more information that will hopefully answer some of the questions a potential donor would have about the logistics of the different programs. Anyway, I'll let you know when it's finished so that you can critique our work and offer suggestions (because what could be better than crowd-feedbacking? It's like crowdfunding for ideas).
I also got placed in charge of designing the Christmas card that they send out to all the donors, so that resulted in a full day of me squinting at my computer screen and trying to come up with an idea that wouldn't be too stupid. I don't know, I think it turned out okay. I also didn't have all of the graphic design resources that I would ideally have for a project like this, so I had to get creative with powerpoint and free editing software. It was a fun adventure… and by fun I mean that if I could afford photoshop, I could have finished the whole thing with about 10% of the effort.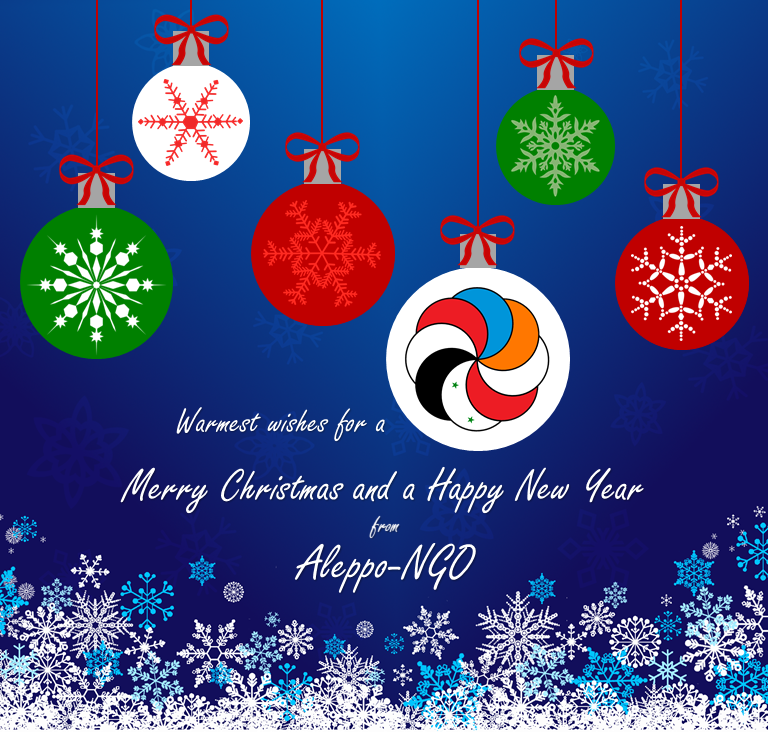 In other exciting news, it snowed here!! It was about a week and a half ago, and it was the best kind of snow… it happened overnight, there was only about an inch, and it was all melted by the time I was walking home from work. You get all the beauty of snow with none of the annoyance! If only the whole winter could go like this… I know that's not going to happen, though. It's okay. I'll enjoy the mild weather while it lasts!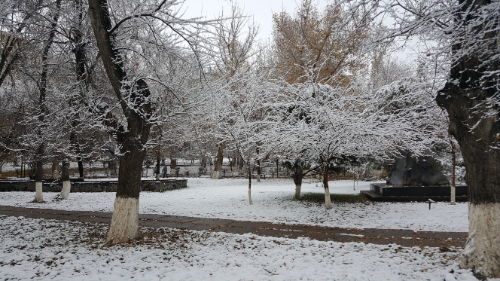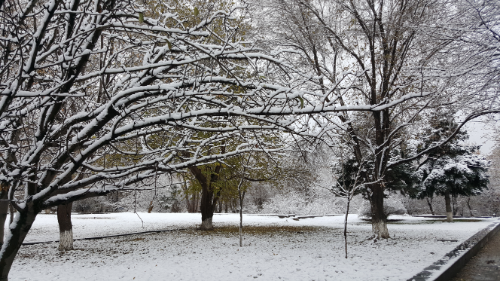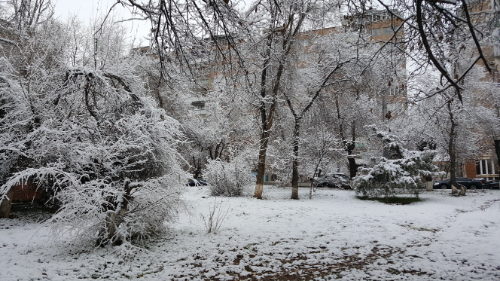 The city is getting even more out of control with the lights. I'm sure you're probably sick of hearing my rants about the insanity of this city, but you're going to have to put up with them a bit longer, sorry. They are STILL putting up new decorations. They started when I was home for Thanksgiving, and every time I think they must be out of places to put more lights, I'm proven wrong. There are lights everywhere. Everywhere. EVERYWHERE. Do you understand yet? No. You couldn't possibly.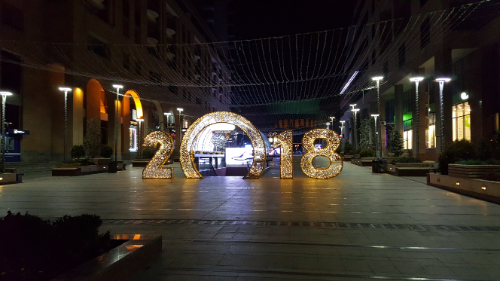 There are at least two ginormous Christmas trees, one in Republic Square and the other in front of Opera. Northern Avenue has lights strung up over the entire street like a light canopy. There are light sculptures in every fountain. There's a Christmas Village on Northern. There's a light tunnel in Republic Square. There are these massive light arches there too. In front of Opera, besides the huge tree, they have a giant light ornament that you can walk inside, plus big, light-up castles. There are light shapes hanging from the trees, and lights and lights and lights to the point where you think that if they ever turn them all on, all of the villages in the rest of the country are going to have to have their power cut in order to accommodate them (that's a depressing joke, but it's also one of those things that unfortunately wouldn't be surprising).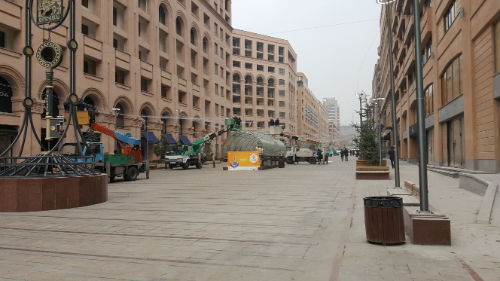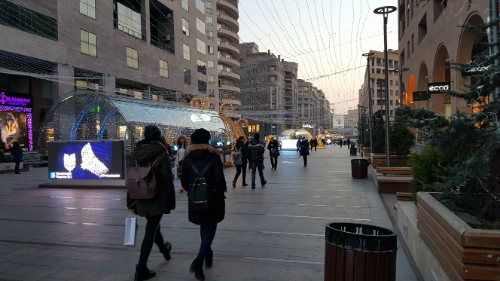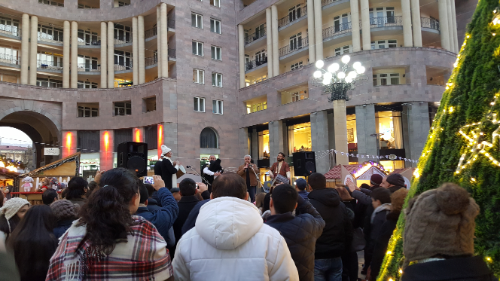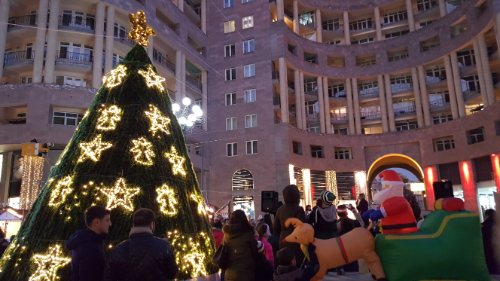 I still can't figure out when all of the lights will get turned on, but I am the MOST excited. It's another one of those situations (like Yerevan's birthday party) where I think the whole thing is completely ridiculous and beyond crazy, but it's happening no matter what I think, so why not enjoy it? I have some pictures, but I promise that as soon as more things get turned on, I'll take so many that your eyes will be permanently damaged from all of the lights shining in them. Okay, maybe not your eyes but DEFINITELY mine. Even with the limited number operating so far, I think I'm permanently seeing spots.