I went for another bike ride today! Everlasting, my teacher friend with the bike, is out of town for the weekend, so he told me I could borrow his bike again! I did another 6AM wake up to avoid having too many cars on the road, and I road all the way to Sanga, a town past Asikuma (the town containing one of the orphanages and where I biked last time). The distance was something like 16 miles round trip, and I'm more than happy with that considering my bike and my lack of fitness.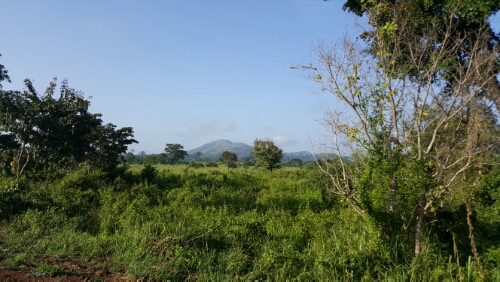 It's amazing how much you can accomplish in a day when you wake up early! I got back from my ride, stretched and did some other exercises, and still had time to eat breakfast and get ready to leave for church at 8:45. Nick, Andy, and Gaby came with me this week. My new friend, Elisha (from the clinic), preached about the importance of prayer. After the service was over, he came over, said hi to me, and welcomed the new volunteers. I think this means we're actually friends! Or maybe not, but I've decided that we are, so he's going to have to live with that.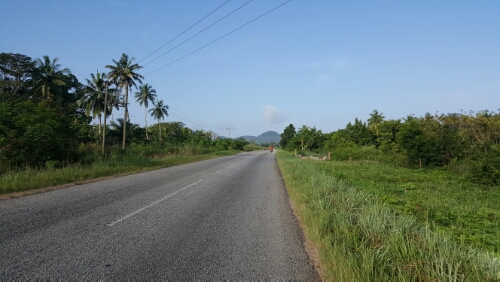 In the afternoon, we all headed to… you guessed it… the soccer field! The senior team didn't have a game this week, so instead, the two younger teams (under 17 and under 15 maybe?) played back to back. I think they both won? If I'm being honest, I didn't see a single goal. I really see soccer games as more of a social event than something to actually watch. I caught up with one of the senior high girls who has been out of town for school, talked to some of the other volunteers, and basically did anything except watch soccer. The mason from Friday, Senyo, has taken it upon himself to find me a husband ("someone with good character") before I leave, so we'll see how that goes. All in all, I'd say it was a successful day of soccer games!
James, Yara, Anna, and Avy all came back today from their weekend trips, so the night was spent going over information for tomorrow and doing more of the usual "getting to know you" small talk. I'll be happy when this phase is over and we're back to the point where everyone feels comfortable around each other.