I know I've been silent over the last few days, but no need to worry! I didn't fall off a cliff or anything. The problem is with the way that I do "vacation". If I'm somewhere new and am only going to be there for a short time, I jam in as much as possible. It doesn't matter if I completely wear myself out… I can recover once I'm home, but I can only see these things while I'm here. As you might imagine, that has resulted in two days of run, run, running and then collapse, collapse, collapsing into bed at night.
Last time we talked, it was Thursday night, and I was attempting to stay awake in the Lima airport. I… mostly succeeded. By the time my flight started boarding, I was trying to force my eyes to stay open. I only realized that I fell asleep when I opened my eyes from a "blink" and my kindle was on my lap instead of in my hand. And then that happened about five times.
I don't even know what happened once we got on the plane because I was asleep the instant I sat down until about 1 minute before landing. I think the flight ended up being longer than scheduled, but for once that was a blessing because it gave me more time to sleep. Total night's sleep for Thursday-Friday = 2 hours of plane sleep.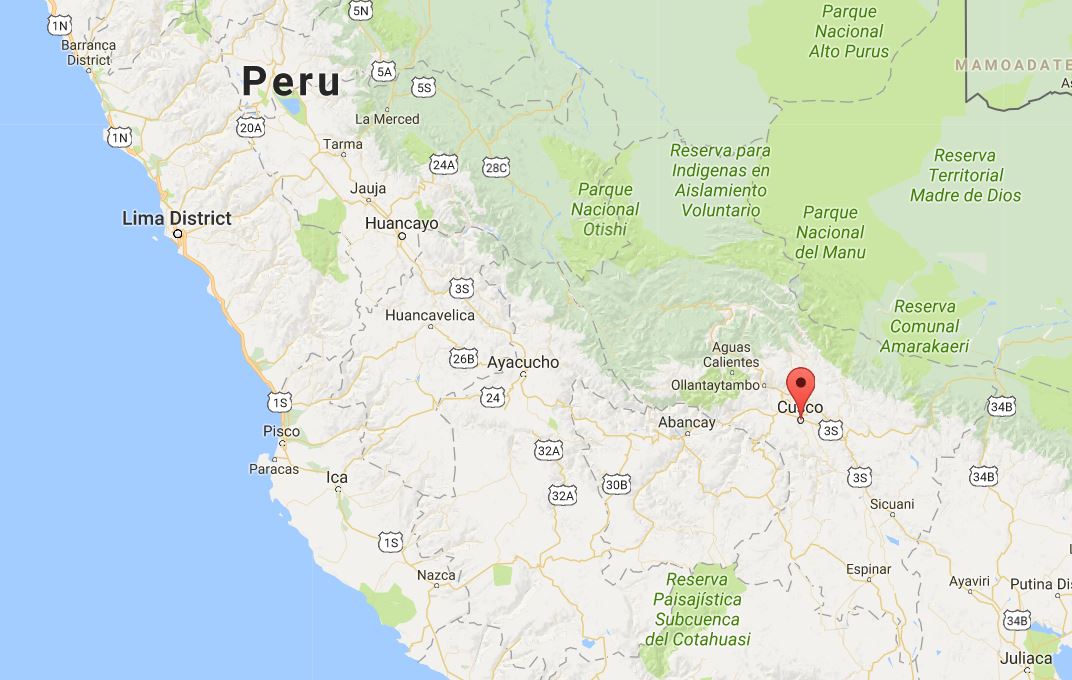 I had some time to collect myself once I got to my hostel, but I knew that I had to keep moving if I wanted to stay awake until a reasonable hour (goal: 7PM). I headed out with the plan of doing a self-guided walking tour to get my bearings. That lasted about 3 blocks until I was persuaded into an inexpensive group tour that was covering a bunch of the places I wanted to go anyway. I figured that it couldn't hurt to have someone else leading me around for a few hours.
Oh yeah… another thing. The tour was in Spanish. Luckily, the guide spoke clearly, and since he knew I wasn't fluent, he translated some words into English when it was clear that I didn't know them. I'm generally not a tour person, but the people on the tour were a lot of fun. There were a couple Chileans, a guy from Mexico, one from El Salvador, and a few others. I felt like I was in a cool Spanish-speaking club, and they welcomed me with open arms and extra-slow speaking so that I could understand better.
The whole thing was a whirlwind, so I don't even know that I can remember everything we did. We went to a religious art museum first which was probably the lowlight of the trip, besides the building itself which was originally "the palace of the sixth inca, Roca" (literally the sixth ruler of the Incas). There were a lot of paintings of the Virgin Mary shaped like a mountain because mountains were important to the indigenous people, so it was like a fusion of Christianity and things that the local people were already familiar with. At least I think that's what the guide said. Keep in mind that you can maybe only 70% trust any of the information I got from this tour.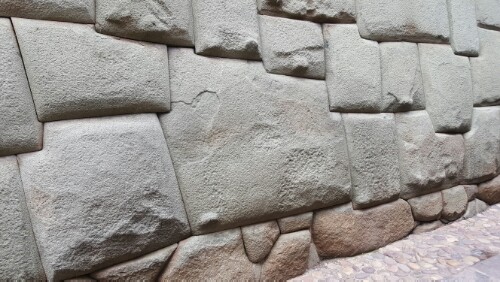 Outside of the museum, there's a famous 12-sided stone. One of the big things that the Incas are famous for is building structures with huge stones that are perfectly fitted together and have no mortar between them. There are plenty of stories of earthquakes that destroyed tons of buildings in Cusco, but the Incan buildings remained standing because of how the stones are fitted together and the fact that there's some resistance to horizontal forces, plus they can shift around and just settle back into place afterwards because they're so perfectly shaped.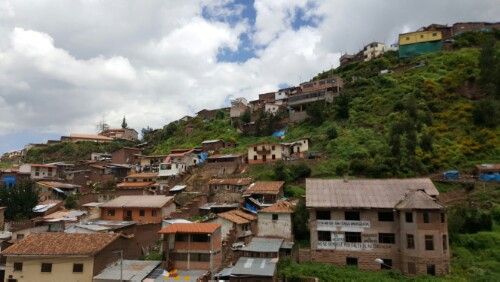 The places we visited during the rest of the tour are irrelevant because the view is all I remember. We drove to a church that's perched up above Cusco and then kept driving past some ruins until we reached Cristo Blanco, a huge Jesus statue that overlooks the city. For the entire drive, we were winding around and around, up and up and getting incredible views of the city and the ruins and the mountains along the way.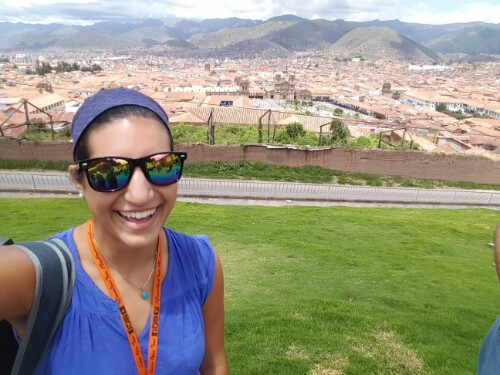 We also stopped at an alpaca store where they sell everything from fake hamsters covered in alpaca fur to scarves and rugs. The lady taught us about the differences in how synthetic alpaca, grown up alpaca, and baby alpaca fur feel, so now I'm practically an expert in alpaca-wares. Baby alpaca is the softest and hence the most expensive. Shopkeepers beware… I can't be fooled into thinking that grown-up alpaca sweater dress is baby alpaca. Ha!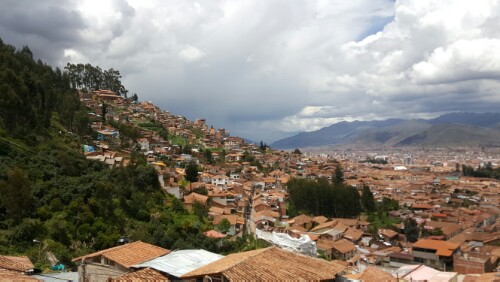 Cristo Blanco was our last stop. I'm beginning to think that every big South American city has a giant, white statue of Jesus overlooking the city, and he's doing approximately the same pose. This observation is based on 1.) Cristo Blanco in Cusco, 2.) Cristo del Pacífico in Lima, and 3.) Cristo Redentor in Rio de Janeiro, Brazil. BUT if there are three, there must be more. I will now add to my bucket list a goal to visit as many giant Jesus statues as possible.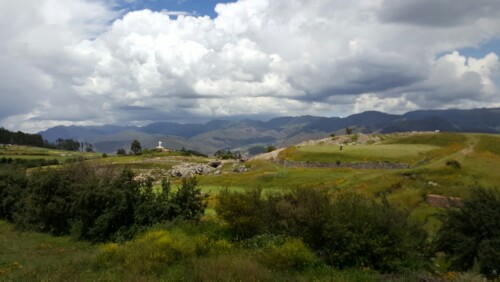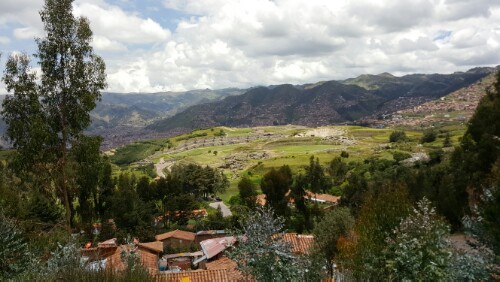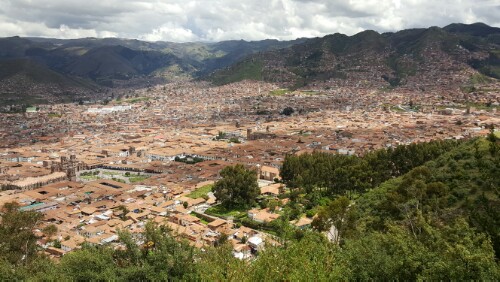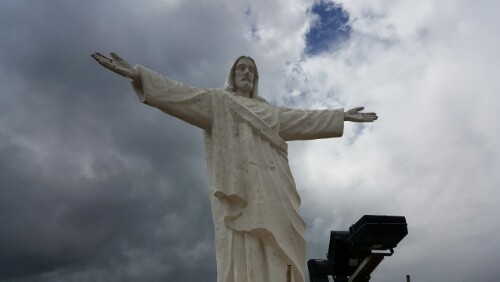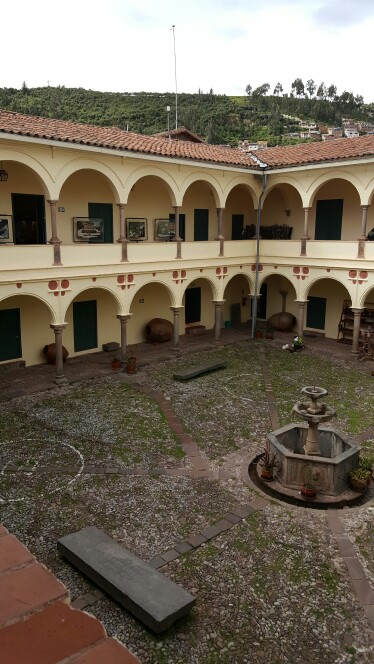 After the tour, I forced myself to go to one museum on my list (an Inca museum… interesting, but probably not the best choice for keeping myself awake) before allowing myself to return to the hostel, take a hot shower, and collapse into bed at 7PM. The end, Cusco day 1.