My plan for Cusco day #2 was ambitious, to say the least. I always make a massive list of things that I'm going to do and then manage to get through MAYBE half of them. I don't like to rush though. I take as much time as I feel like I need to get a good sense of the place I'm visiting, and if that means I go to less things, so be it.
I was behind schedule from the very beginning, leaving around 9:30AM instead of the 8AM I had planned for. I've decided that sticking to morning departure times is the hardest discipline of solo travel. I don't think I've managed to do so successfully yet. If you're with someone else, at least there's some motivation to get a move on.
Anyway, I wanted to visit the ruins outside of Cusco. There are four different ruin areas that are all within like 10 km of the city, but there's not a well-advertised easy way to get to them. My guidebook mentioned that you could take a bus to the farthest one and then walk back, but that's still a ton of walking. I decided to give that a try, with the hope that I'd be able to flag down a bus on my way back as well. When I asked at the front desk, the girl seemed skeptical about my plan. That's fine. I was determined to prove her wrong.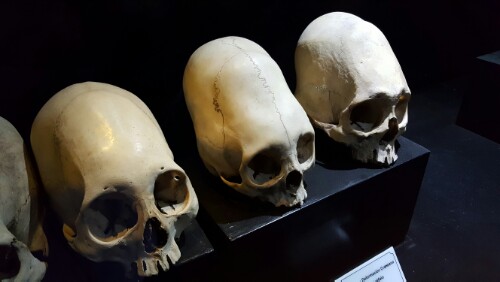 On my way to the bus stop, I detoured at Qorikancha (kohr-ee-KAHN-cha), a former Inca temple that was converted into a colonial church and convent. Oh yeah, a note about all of these names… they're all Quechua names, which in my opinion means that they're even harder to pronounce than Spanish names, plus there are far too many letters. There are also about 500 different spellings that you'll find, depending on the intended audience of whatever you're looking at.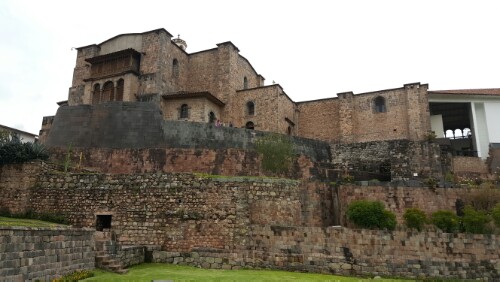 In the old days, the entire temple was covered in gold! There were hundreds of gold sheets covering the walls, and those were all taken and melted down during the Spanish conquests. The temple includes rooms dedicated to the moon, stars, thunder, and rainbows. They had straw roofs originally, so those are obviously gone, but the whole area has been enclosed to make it a building within a building.
The stonework here was amazing as well. Forget the 12-sided stone outside the religious art museum, here there's a 14-angled stone! It wraps around a couple corners, into a double door jamb, and out on the other side as part of the wall. I should have taken a picture, but honestly it's impossible to capture in 2-dimensions. Just remember, we have this gigantic stone that's been cut every which way and then it fits in PERFECTLY with all of the other stones. How did they do it???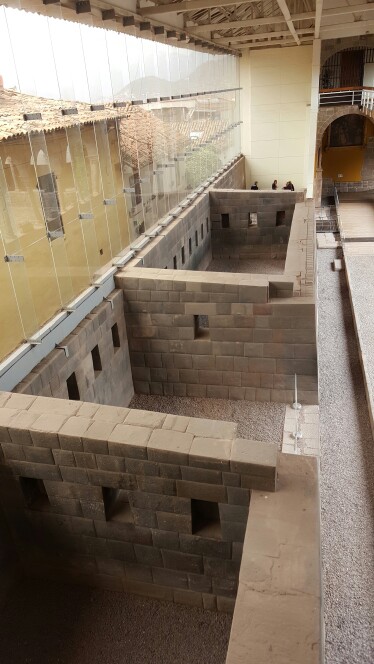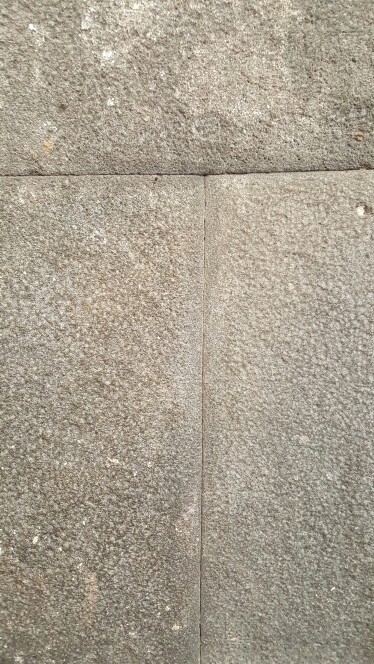 The building is a weird mix of architectural styles, with the Inca foundation, the church add-on, and the glass-walled, metal-roofed enclosure over the temple area. There's also a beautiful garden outside that is, predictably, terraced. The Incas were experts in terracing because so much of their land was in the mountains which means very little level ground for farming. There are terraces EVERYWHERE. The gardens have been kept beautifully, complete with grass so green it might not be real, flowers everywhere, and a bird etched into the grass.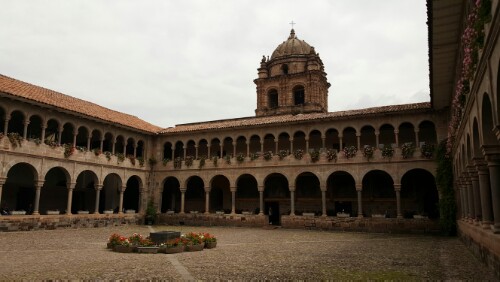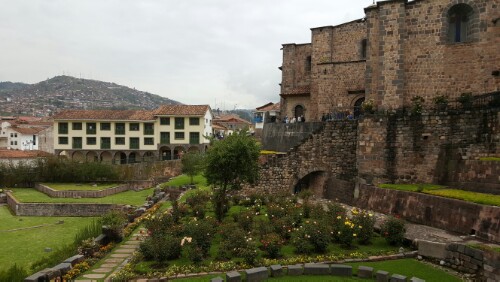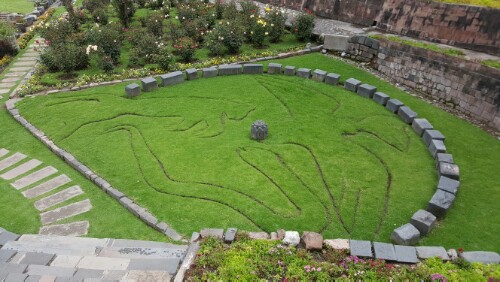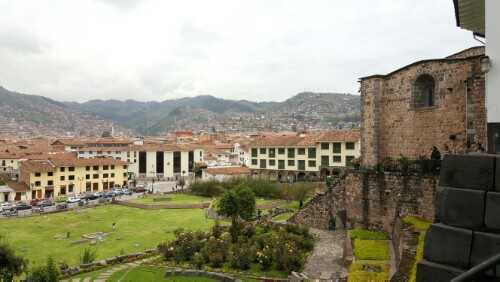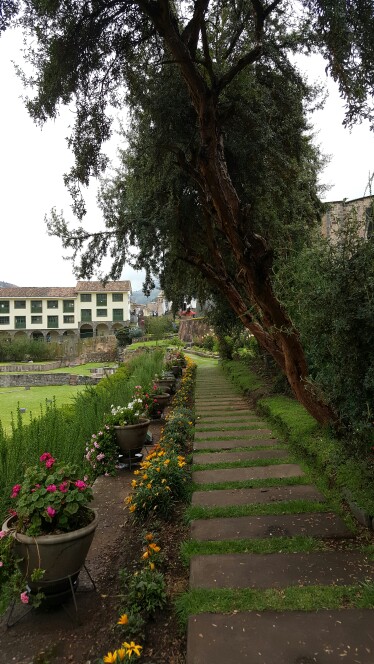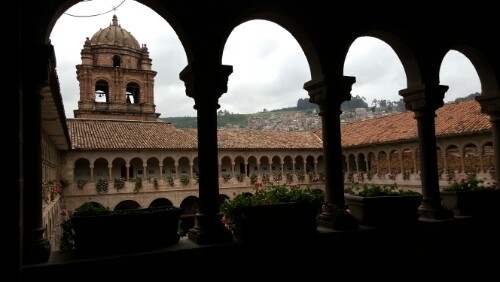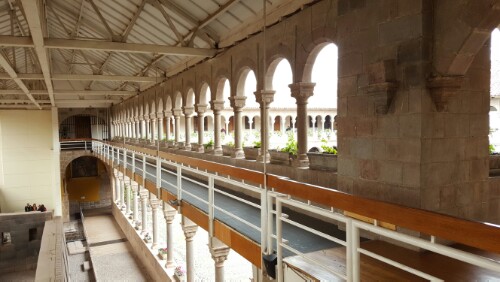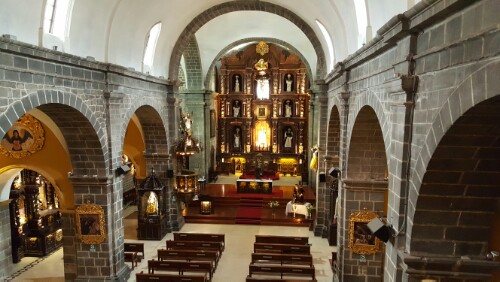 Okay, that's all for part 1 of day 2… I'm currently in the town at the base of the mountain where Machu Picchu is located, and I'm going there tomorrow! I've obviously planned far too much to accomplish in one day, which means I need to get some good sleep tonight. Luckily, my hostel is right next to a raging river that results in some aggressive all-natural white noise. It sounds like a combination of pouring rain, an air conditioning system running, and wind that might blow the building over.
To be continued!