I have a new project to work on! Since we're off school today, Pastor Daniel took me to the Bible college in the morning to check out the construction work they're doing. There are four buildings on the campus, and they're currently adding a second floor onto one of them. The first floor is a big assembly hall, and now the second floor is going to have a conference room and some classrooms.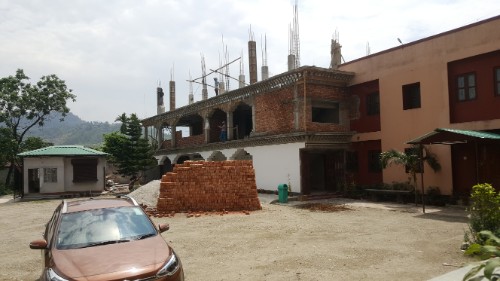 My task is to make a plan for the third floor. One of the ways they're considering using the space is by creating mini-apartments that can be rented out to people who are travelling to Bhutan. Since we're right on the border, hotels and short-term housing are in high demand, and this could be an easy way to generate some revenue for the school and the ministry.
That means I get to play architect again! I'll probably give some lighting recommendations too, but I'm sure they'll do whatever they were going to do anyway. I think it's funny that whenever I say I'm an architectural engineer, it's like people get bored and stop listening after I say the "architect" part.
Me: I'm an architectural engineer.
Person: Oh, you're an architect!
Me: Well… not really. I'm an engineer specializing in lighting and electrical systems in buildings.
Person: Oh, you're an architect!
Me: Yes.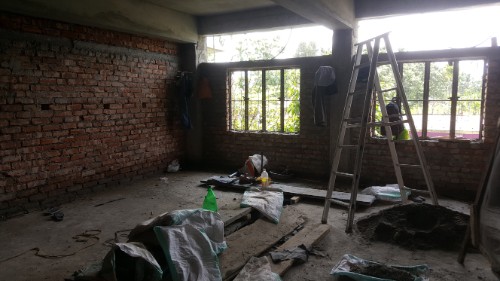 Luckily, we did take some architecture classes, so I usually know enough to be able to satisfy whatever thoughts they have about what I can do. Plus, I DO have a minor in Architecture which is basically the same thing as a bachelor's, right? (By the way, the answer to that is no, not even close.) Anyway, usually I'm fine. This task, for example, is simple. It's not like they're asking me to design the structure or anything (which is something that everyone assumes an architect can do on the spot… but like, there are structural engineers for that). I don't have to tell them how to build it. The local builders know, much better than I do, how to build things here. What they want from me is more like the solution to a puzzle or a logic problem than a true architectural question: fit as many comfortably sized rooms as possible in this predetermined space.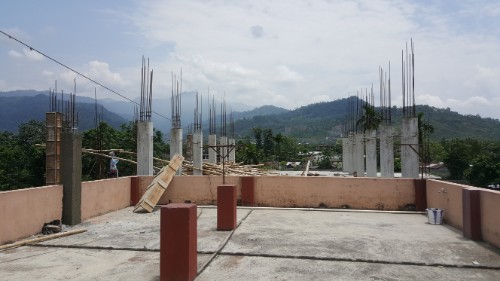 Once again, I'm comforted by knowing what the alternative to me doing this would be. Like in the school, the alternative to me being the English Lit teacher was no one being the English Lit teacher. Here, the alternative to me designing the layout is someone with literally zero training just making something up. I can at least do better than that.
*Note: I know the title is dumb, but I think it's funny so that's all that matters.