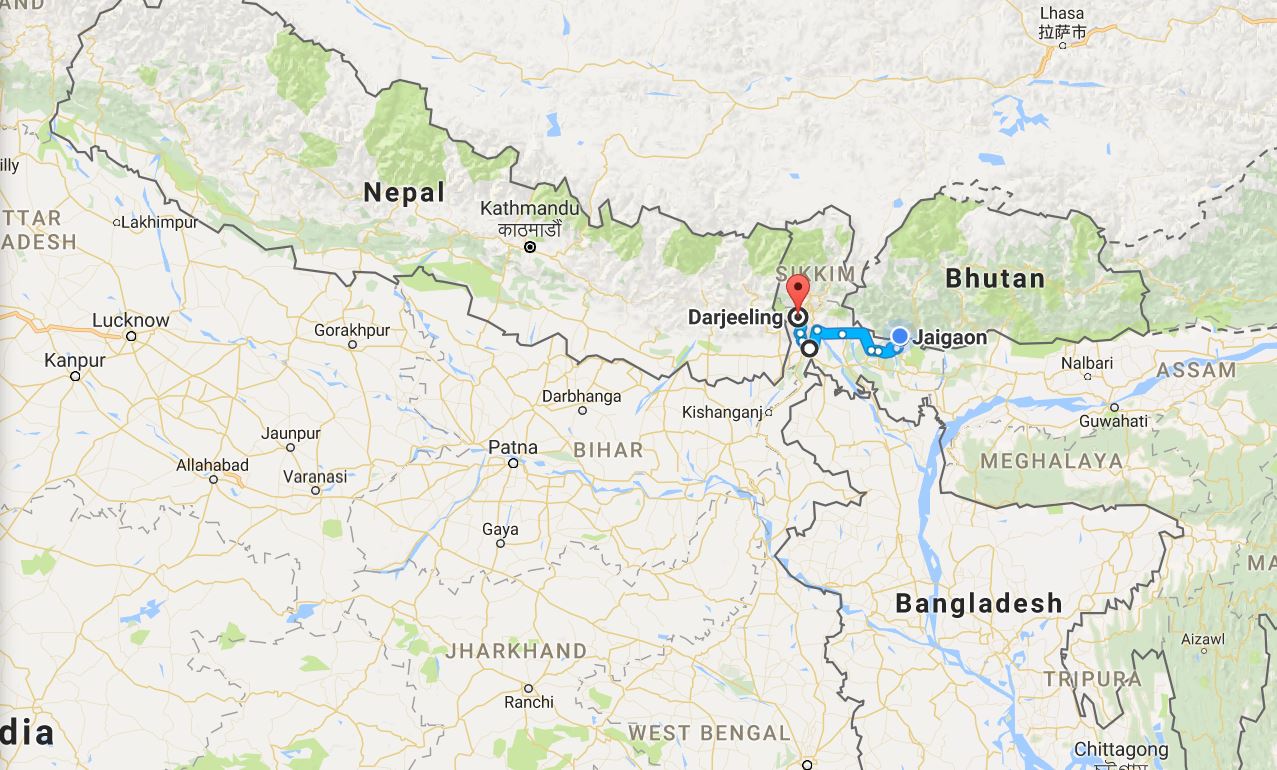 For the next couple of days, Anisha, Neha, and I are staying with Anisha's aunt and uncle. They live in Sonada, a town about 17 km away from Darjeeling. We'll go into Darjeeling for tomorrow, but just getting to Sonada was enough of an adventure for one day!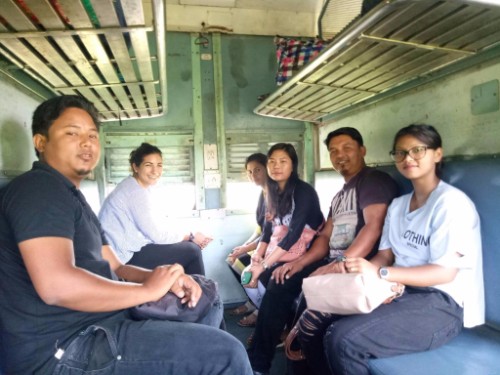 We left Jaigaon this morning at 5:00 to go to the train station which is about half an hour's drive away in Hasimara. From there, we took the train to Siliguri. That took 3-4 hours, and from there, we still had a way to go. The train was MUCH different from the trains at home. There are usually different classes of train ticket that you can buy, but I don't know that the train we were on even had a first-class-type car. We got our tickets (that cost about US$2) and sat in a car with bench seats, broken fans, and glass-less windows.
There was no conductor or anything in our car, so after the train started moving, no one closed the door. It was just flapping around as we chugged along, and I don't think anyone even thought twice about it. The windows had shutters that you could slide up and down to block the sun as well as a glass window that you could also slide up. Can you imagine a train in the States where you could completely open the window and could stick your arm out??? There were a couple of horizontal bars so that you couldn't fit your whole body out, but still…
One of the things that I CANNOT get used to is the way that people dispose of garbage in this country (and to be fair, it's not just here). When I'm travelling and eat a snack or something, I put the wrapper in my bag until I can find a trash can. Here, you just throw it out the window. Anisha and Neha got some tea, and when they finished, out the window their cups went! Every time I see someone litter without a second thought (probably without even a first thought), it physically pains me. I want to just go and pick everything up! All of the trash cans here say "Use Me" on them, and at first, it's kind of funny because you're like, "Uhhh, why does the trash can have to tell you what to do?" Then, you realize that it really does need to be said, and it's not quite as funny anymore.
When we finally got to Siliguri, we took a car the rest of the way to Sonada. It was basically the same concept as the mini-buses that I took in Ghana and Peru, but this was clearly made for the mountains. I'm not fully informed on car terminology, but I think it would be an SUV? I have no idea. It reminded me of an army vehicle or a hummer or something. Ugh, I don't know. Just look at the picture. Ours also had caged chickens strapped to the top, so that's fun.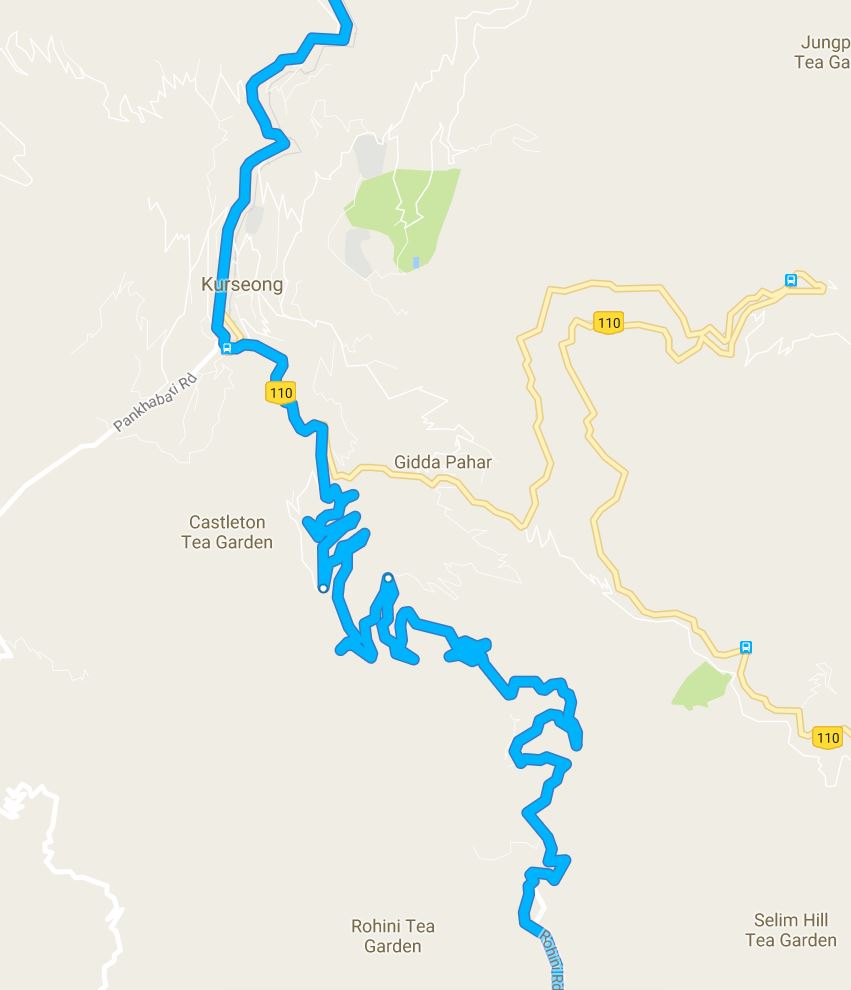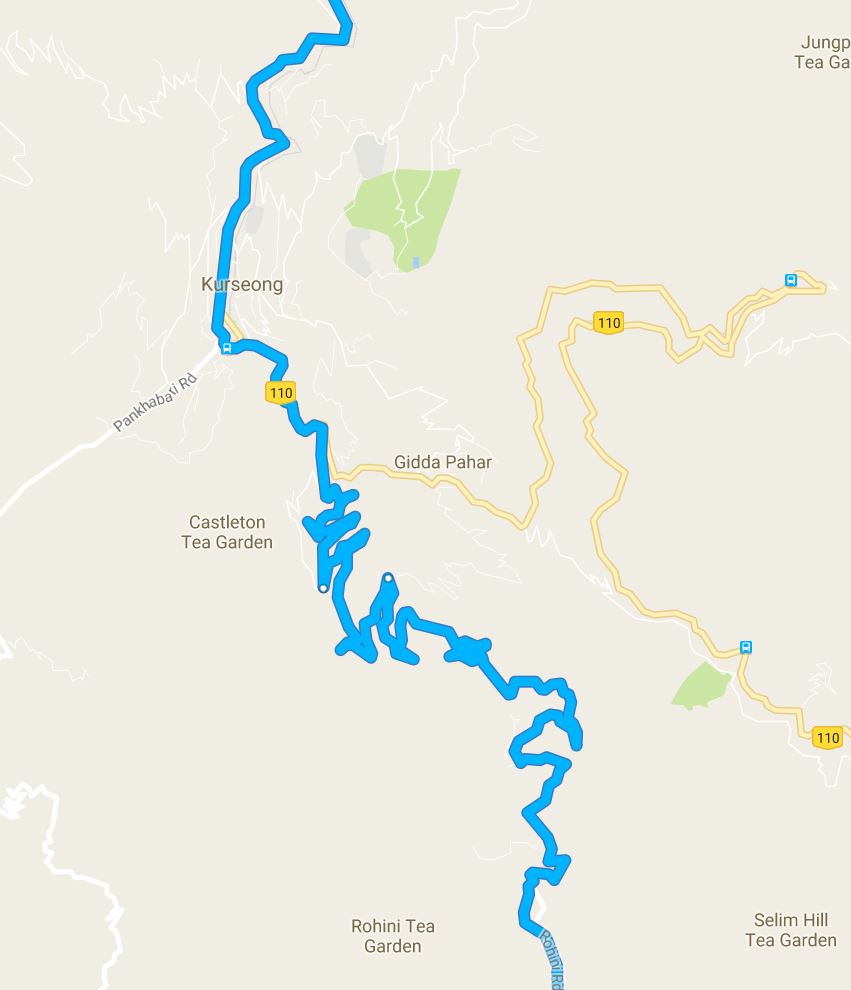 Leaving Siliguri, it was hot, dusty, and miserable. About half an hour into the drive, we started climbing up a mountain, and the air started changing. It got cooler and cleaner (or so it felt), and I felt like a new person. The drive took about 2-1/2 hours, including a lunch stop along the way. We got vegetable momos (dumplings), and I was in heaven because momos are quite possibly my favorite food here.
We finally made it to Sonada, and all I wanted to do was go to sleep. I don't understand why travelling is so tiring when all you're doing is sitting for hours and hours! The plan for dinner was chicken momos (yes, we did just have momos for lunch, but those were COMPLETELY different… vegetable vs. chicken… duh), and I was determined to learn how to make them. I've been trying to force my way into the kitchen this entire trip because I want to learn how to make a few things for when I go home, but no one ever lets me help with anything. I refused to take no for an answer this time, and I learned how to wrap the momos! They had already made the dough and the filling by the time I got there, so that will have to be a lesson for another day.
The first one I wrapped looked horrible, and everyone (myself included) spent a solid 5 minutes laughing at it. I watched Anisha's sister make about three more before I was convinced that I understood the technique, and from there, mine got better and better! By the end, Anisha's sister said that mine were better than hers! Which, of course, I protested against, but I will say that I made vast improvements. Of course, each one took me about 1 minute to make while hers took maybe 15 seconds, but you have to start somewhere!
Tomorrow we're going into Darjeeling, and I'm excited for more mountain views! The views were amazing on the drive up to here, and Darjeeling is even higher in the mountains.