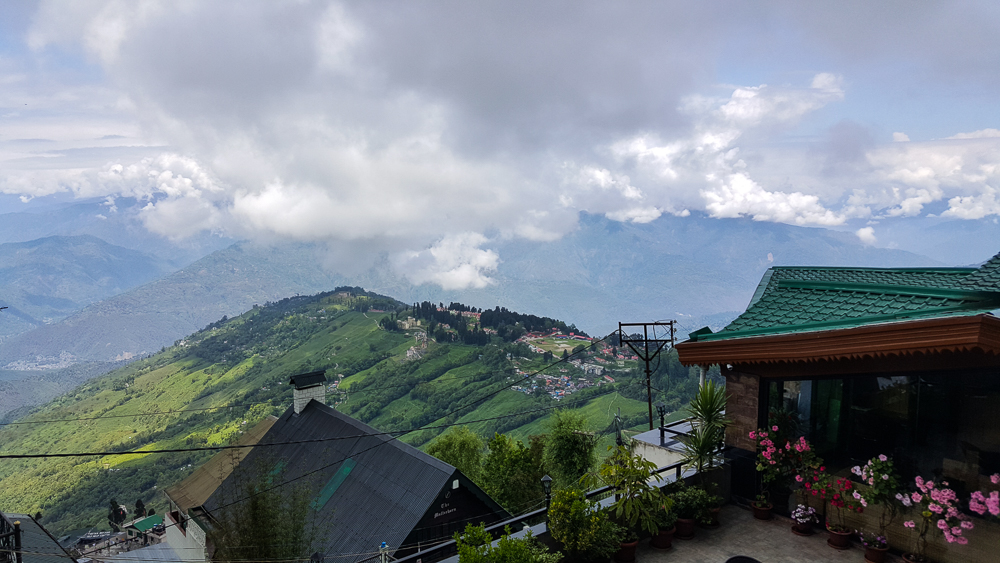 Darjeeling is beautiful!!! I already feel like I need to come back here to do some hiking. The crew I'm with right now is not exactly the hiking type, so I don't think we'll be uncovering any of the town's hidden gems while we're here. Anyone out there want to come and trek across northern India with me?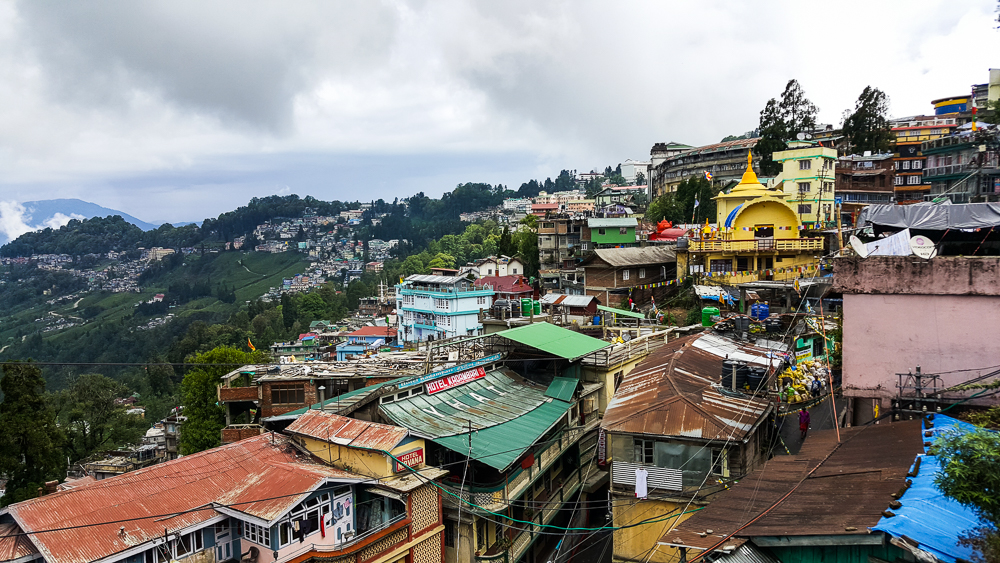 Darjeeling is a popular tourist destination for both Indians and foreigners, and its tea industry is internationally recognized. If you're a tea drinker, you're probably familiar with Darjeeling tea, especially the classic black tea that is popular worldwide. The town's recorded history began in the 1800s when the British set up a health resort and military depot in the "Lesser Himalayas" (the shorter mountain range containing Darjeeling that runs parallel to the High Himalayas aka where Mount Everest is located). It became a popular summer escape for the British residents of Kolkata (then Calcutta) who were seeking relief from the heat. The tea growing began in the 1850s when the British started seeking a tea source outside of China. After some trials and hybridization to create teas that would thrive in the Darjeeling climate and elevation, the industry took off. This was good for the town's growth because it created jobs and motivated the development of infrastructure to transport the tea to Britain.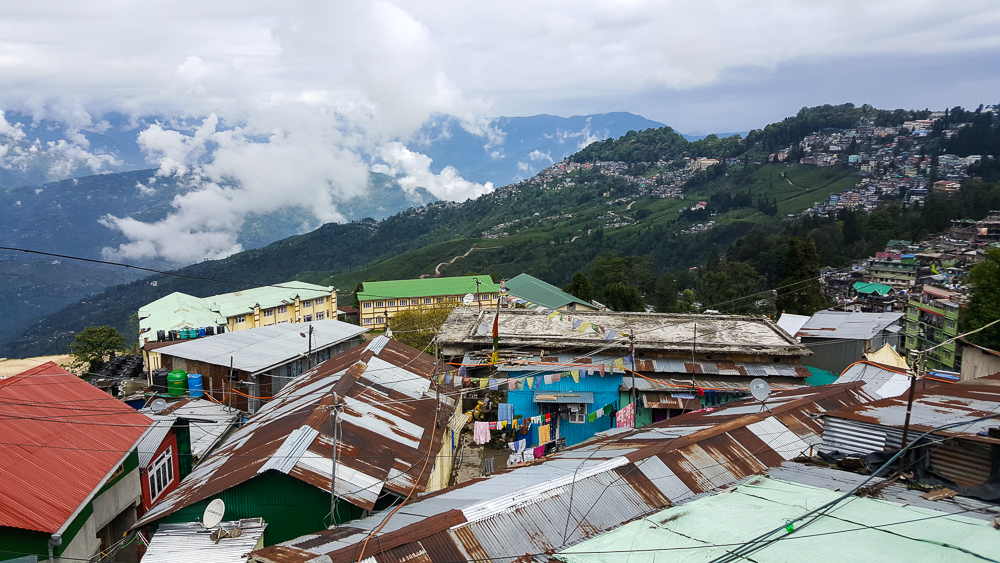 We enjoyed one of the benefits of that development when we took the Darjeeling Himalayan Railway (also called the "Toy Train") from Sonada to Darjeeling. It was built from 1879-81, and in total, the tracks are 55 miles (88km) long, running from New Jalpaiguri at 328ft/100m elevation to Darjeeling at 6,700ft/2,000m. It's smaller than a normal train… the tracks are only maybe 2' apart, and to manage the dramatic elevation change, there are loops and switchbacks (it's like a zig-zag, and the train goes to the end of the track, stops, and then reverses direction to go up the next run of track, stops, and reverses direction up the next, etc.) to keep the tracks from getting too steep. It's very impressive! It also has India's highest elevation railway station (in Ghum) and is a UNESCO World Heritage site.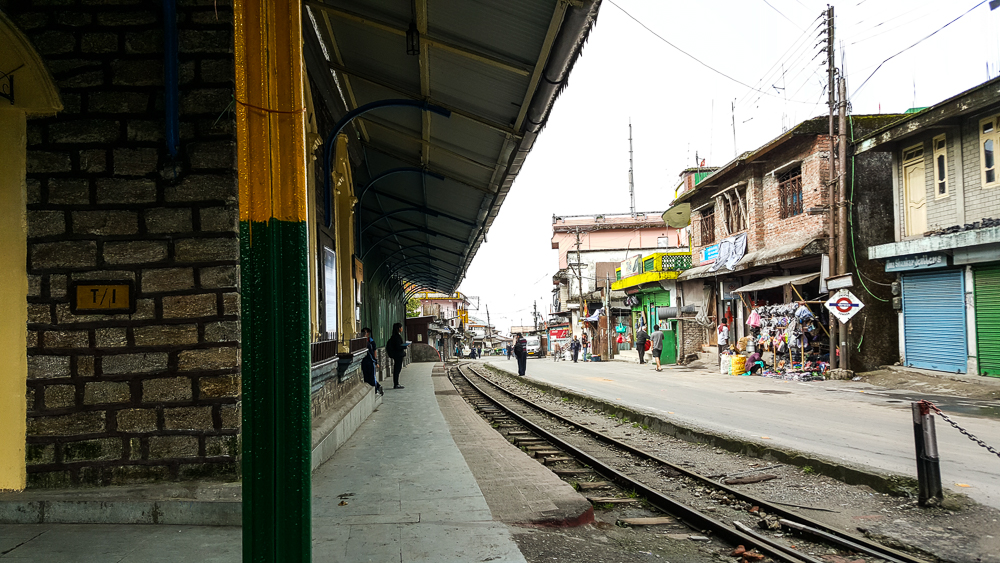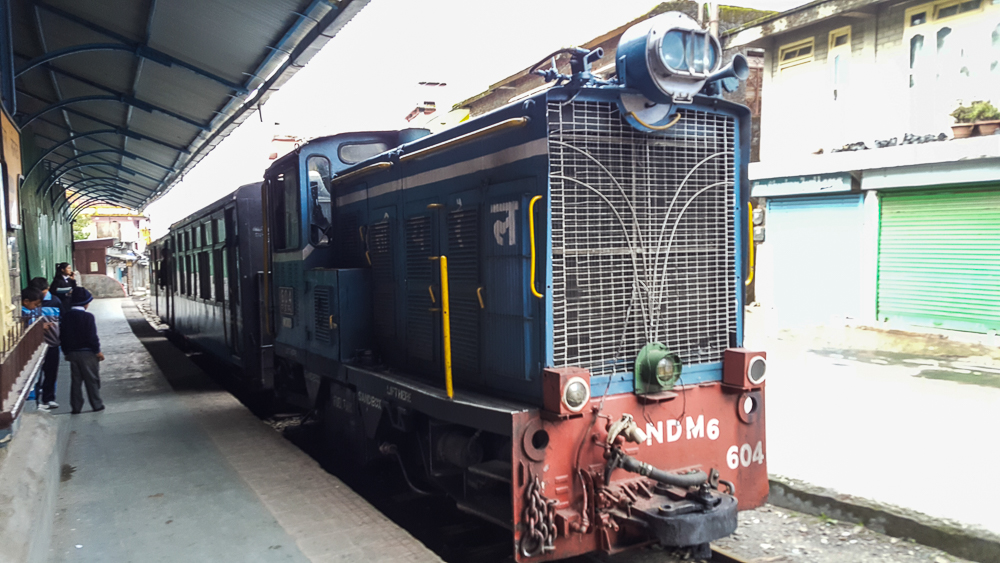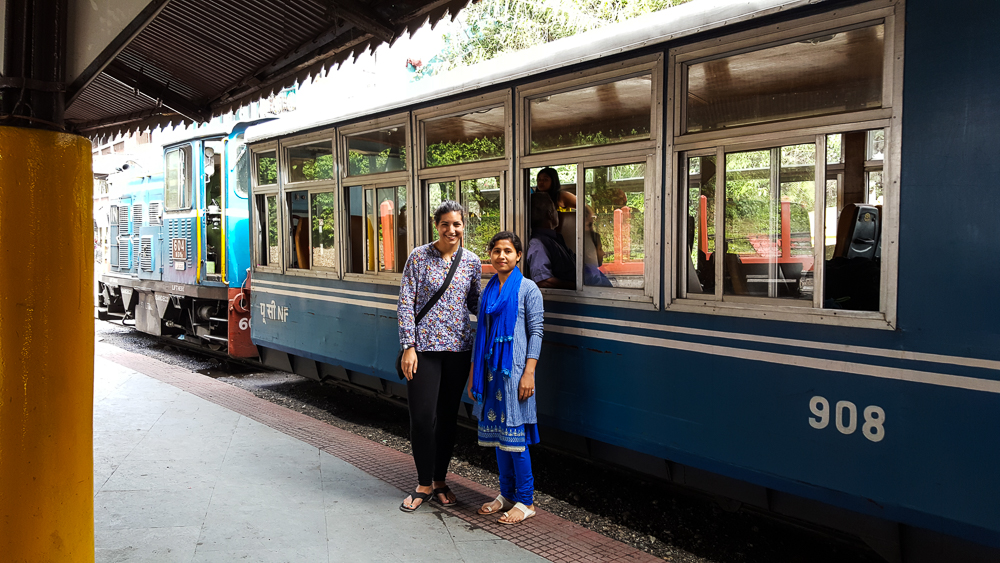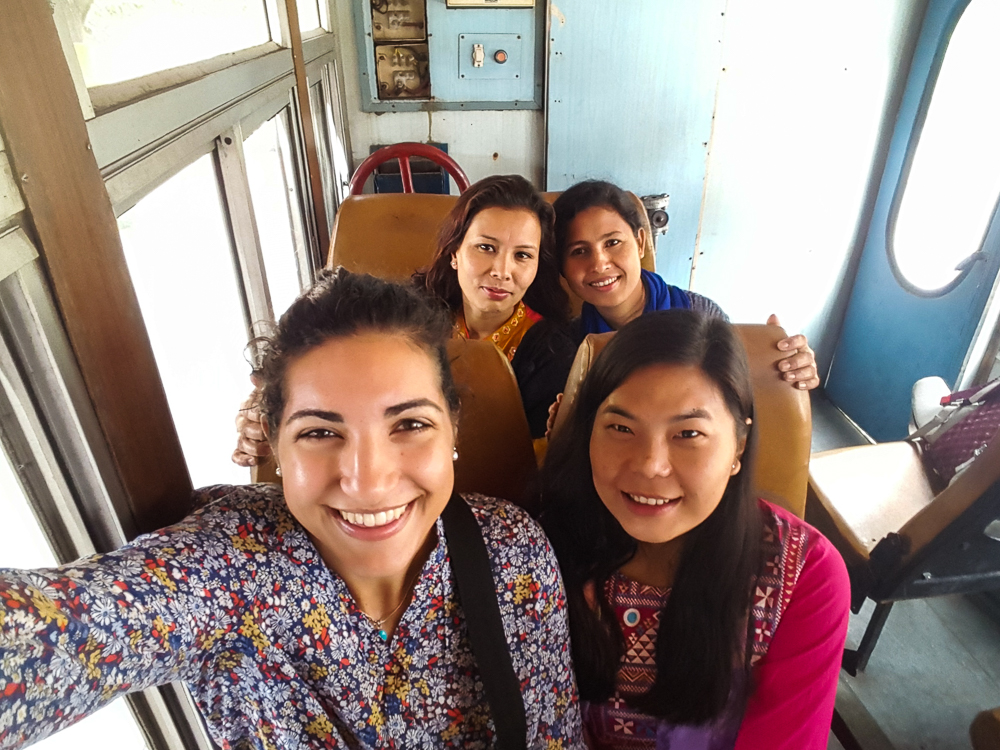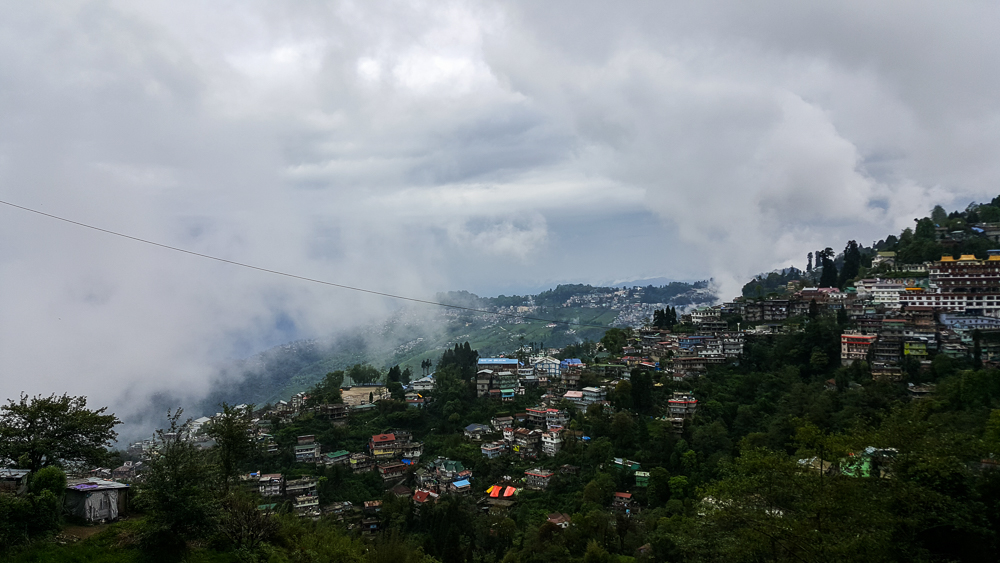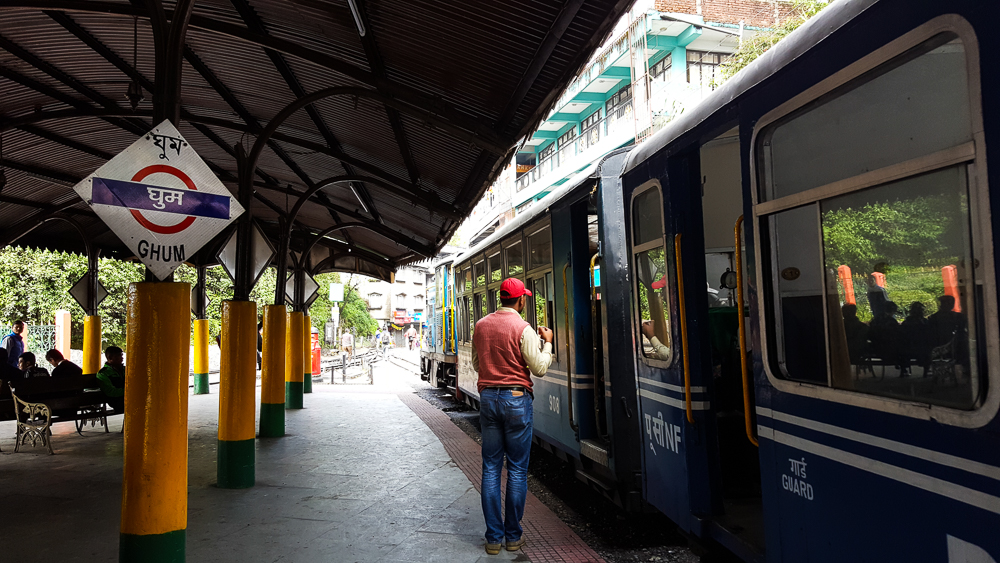 After probably an hour on the train (it doesn't go very fast, plus it made some stops along the way), we arrived at Darjeeling Station. The views for the entire ride were great, and at the station, we got another glimpse of some of the awesomeness that lay beyond (I say "a glimpse" because there were power lines galore blocking us from getting an unobstructed view). I personally am all about mountain views. I've seen a lot of them, but I don't think they'll ever get old for me. Plus, they're all so different. The mountains in Peru are green and awesome, and these are also green and awesome, but they look NOTHING alike. Earth is the coolest. Apparently, you can see all the way to Mount Everest in Nepal on a clear day! But I don't know how often those kinds of days actually happen with all of the smog… maybe after a really heavy rain.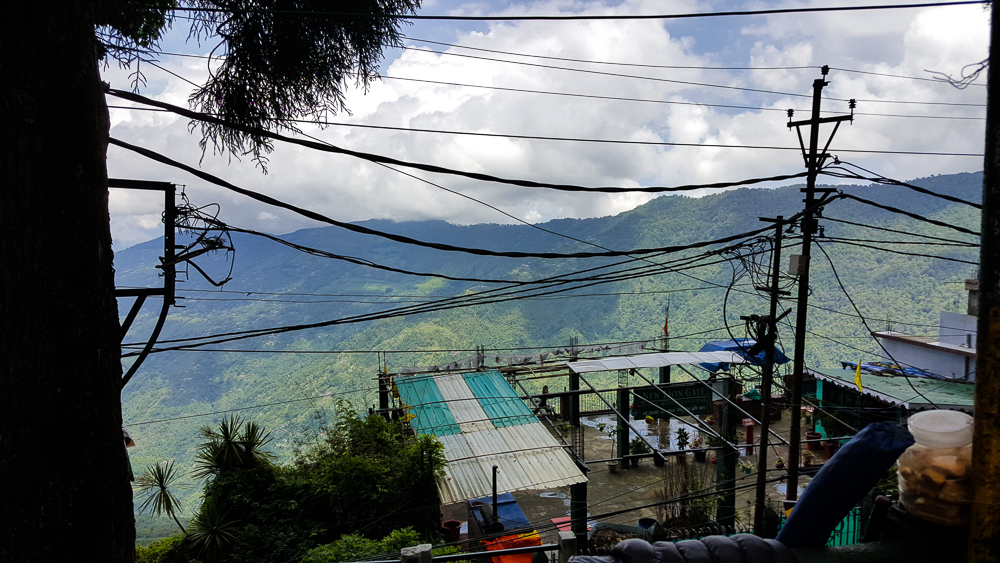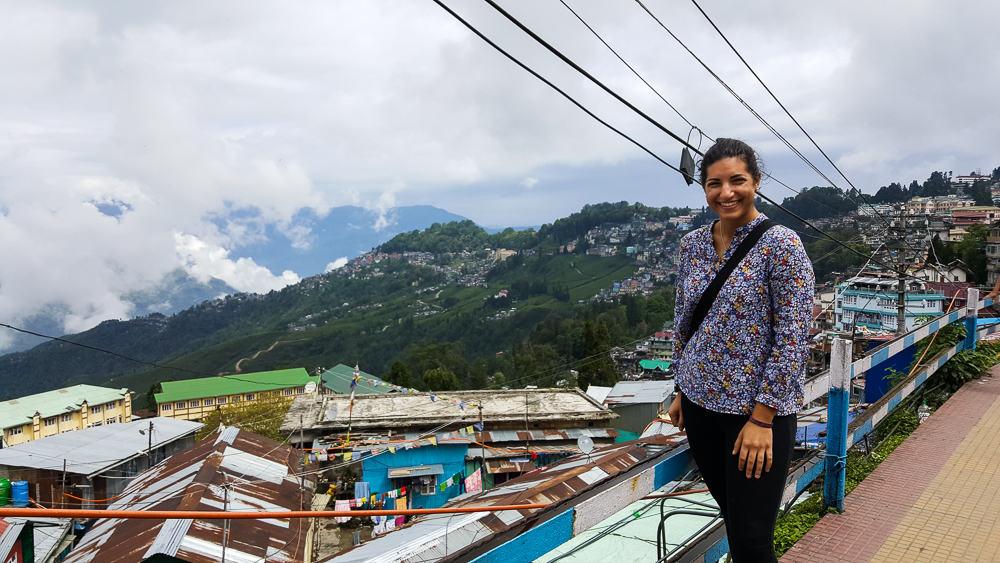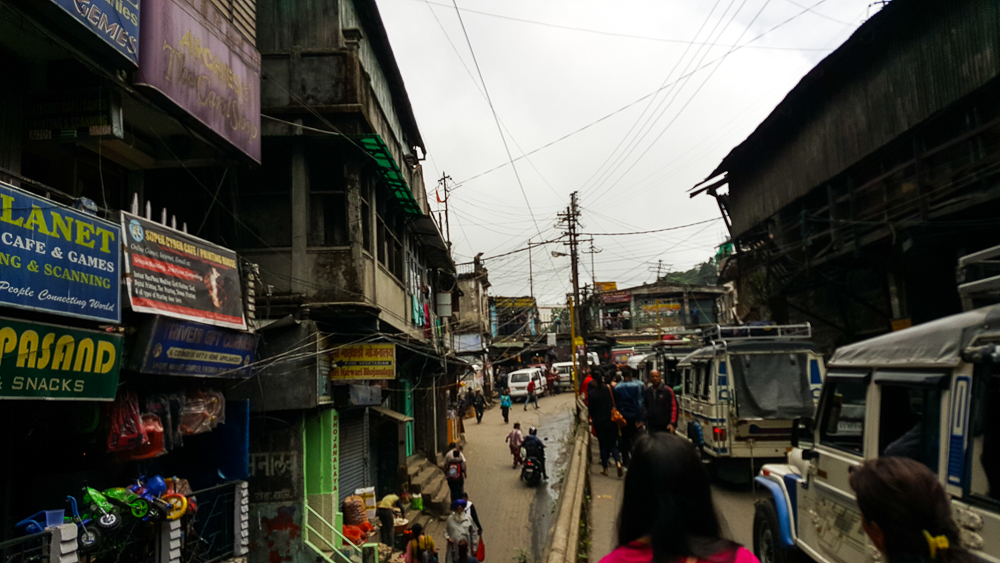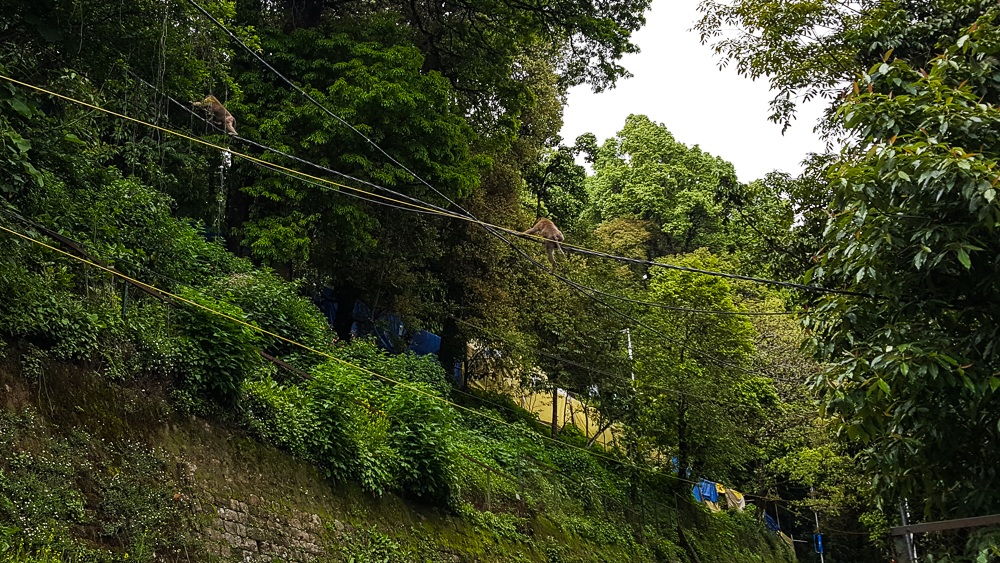 From there, we headed to the zoo, aka the Padmaja Naidu Himalayan Zoological Park. It opened in 1958 and specializes in the captive breeding of alpine animals. They've successfully bred some critically endangered animals like the Himalayan wolf and red panda and the vulnerable snow leopard. I was VERY excited about this because snow leopards are my absolute favorite animal, and any day when I get to see them in person is an exciting one. I stared at them for a long time. It was just as magical as it always is. Side note though, the best place I've been to see snow leopards is the San Diego Zoo. You may have heard about how amazing that zoo is, and I'm telling you, believe it! The zoo is beautifully designed, it's HUGE, they have multiple snow leopards, and you can get so close to them! Anna (the snow leopard) and I made eye contact and instantly became best friends. Sorry this is a huge aside, but seriously, you should go. Also, they have koalas. And Tasmanian devils.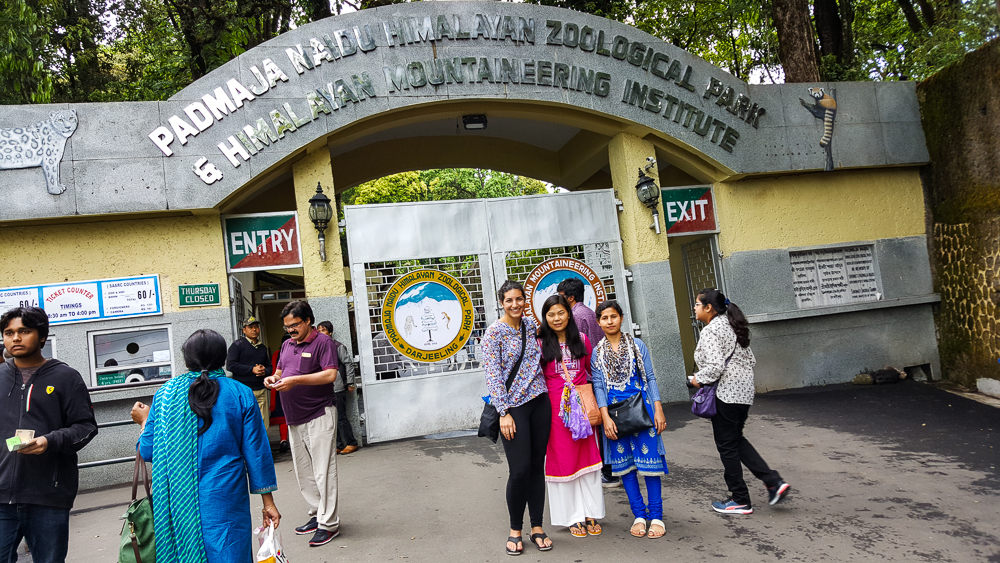 ANYWAY, back to Darjeeling's zoo. It's always interesting visiting zoos in different parts of the world because they have different types of animals… like this one had a lot of local fauna which included things like yaks which I don't think I'd ever seen before. It felt like we were just strolling through the forest (because we were), and as we were leaving, everyone was looking up at a red panda that had climbed up into a tree that was probably (maybe) 100' tall (at least). It's nice that they have the space to give them such a big habitat! Or maybe it escaped, who knows.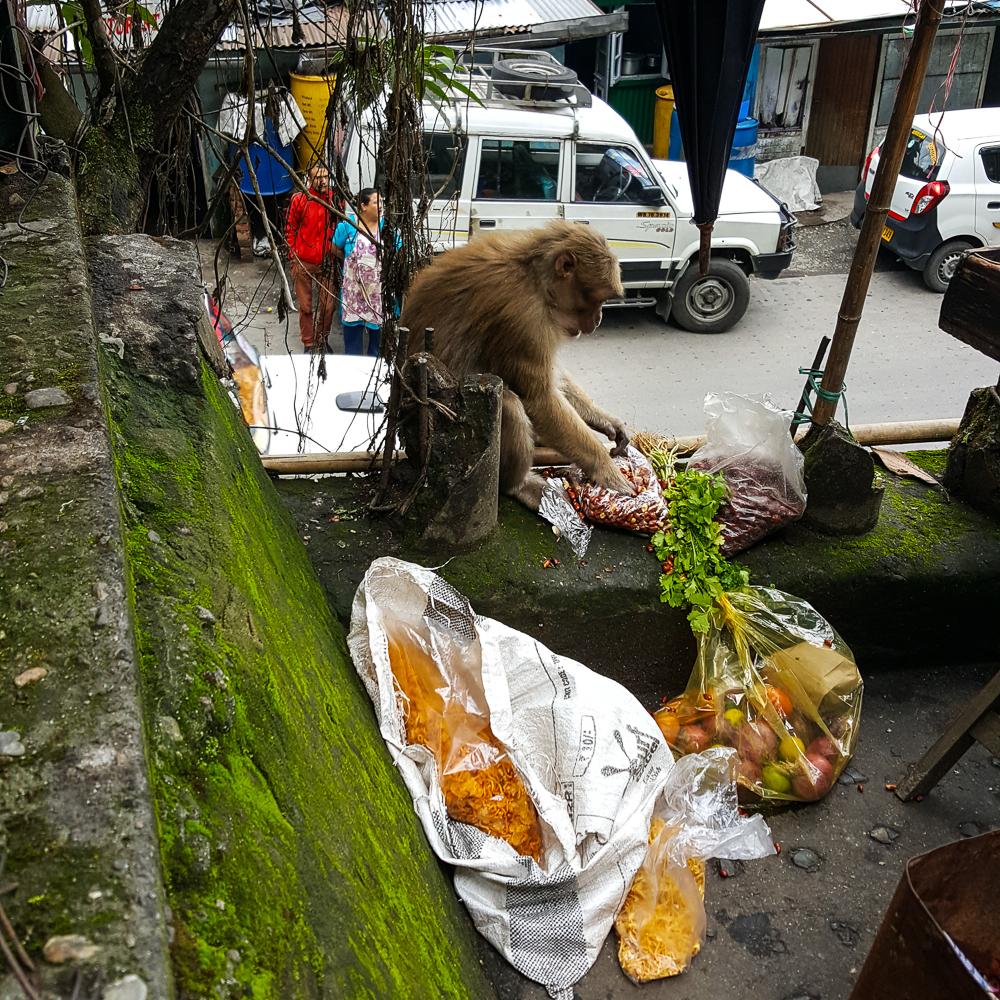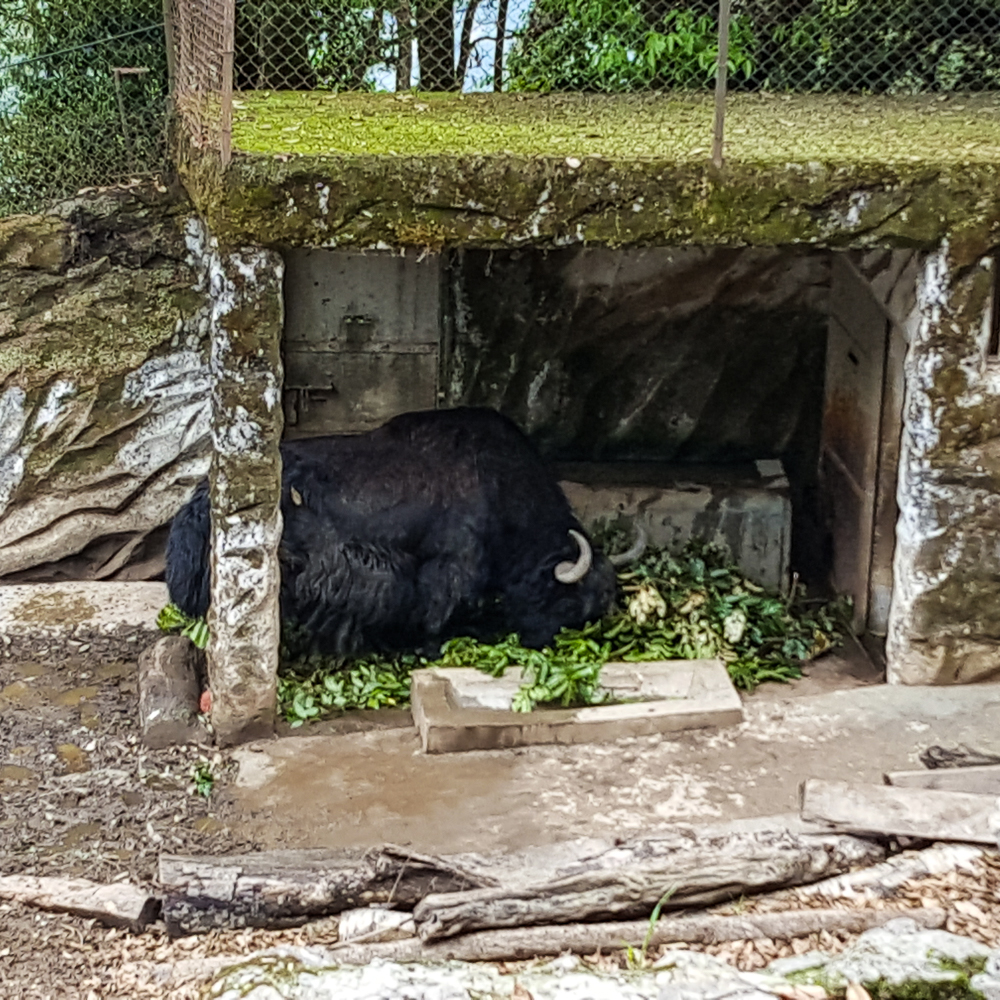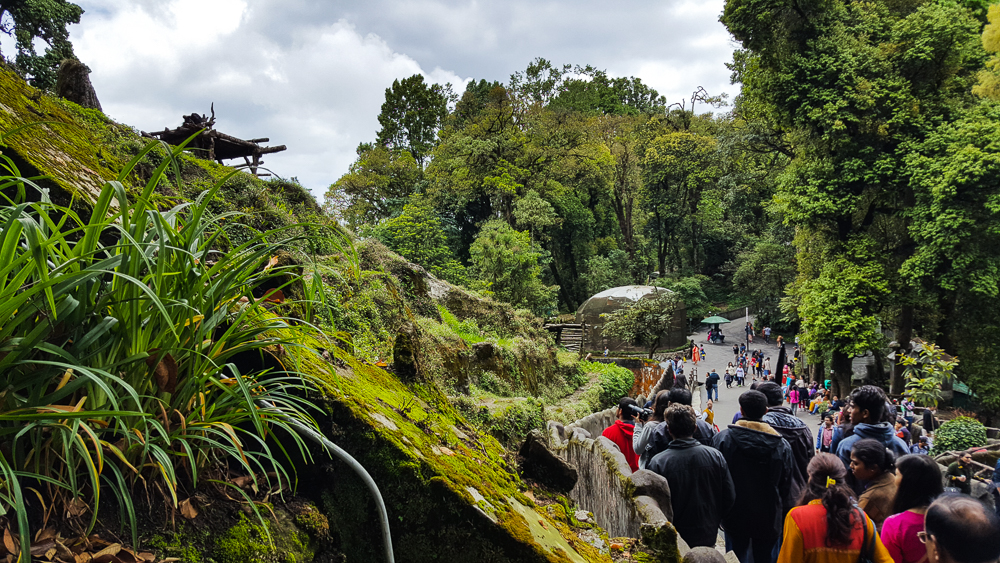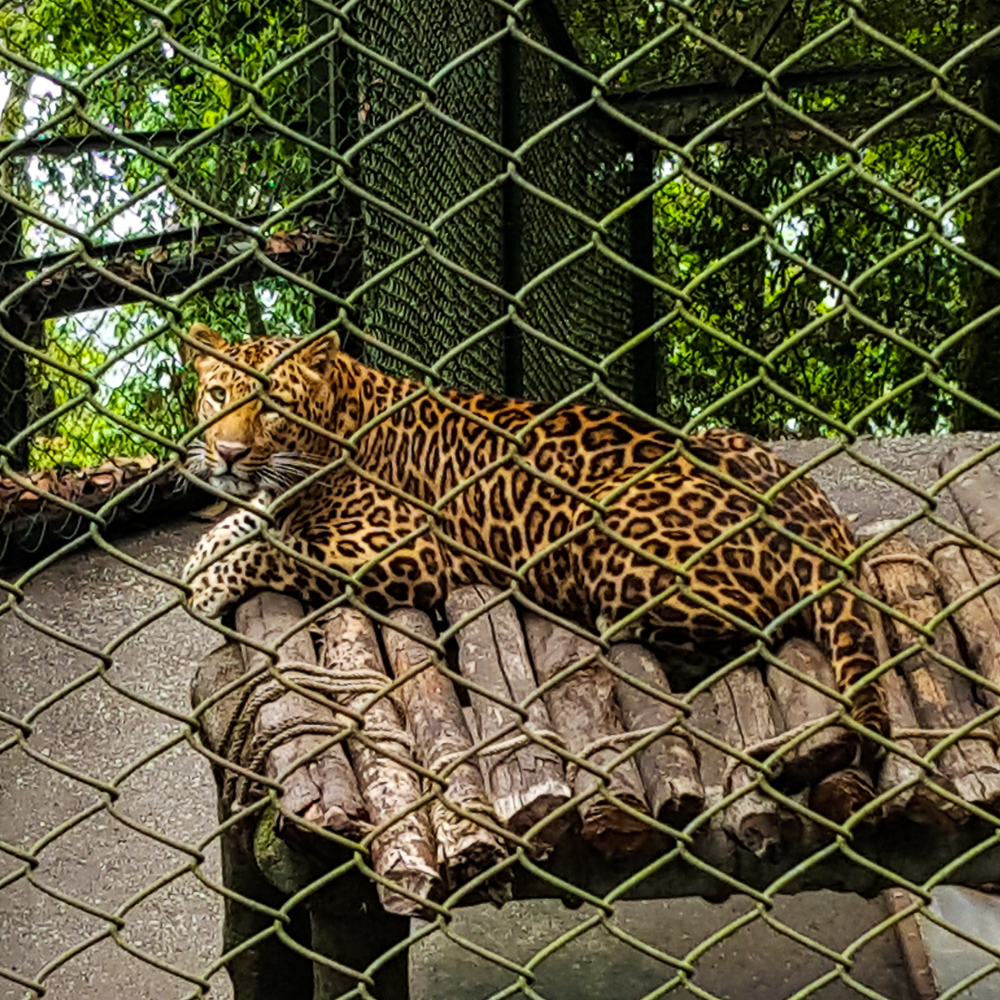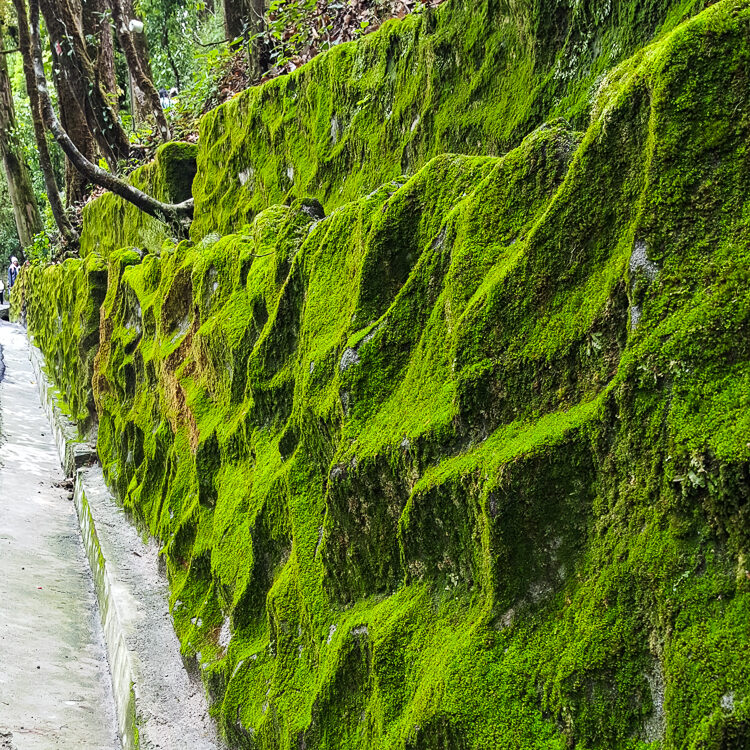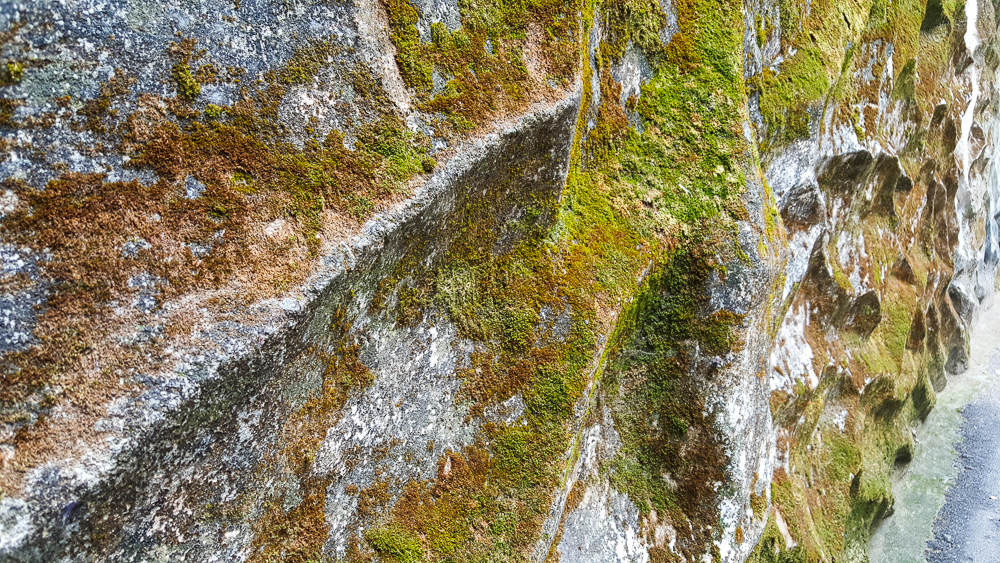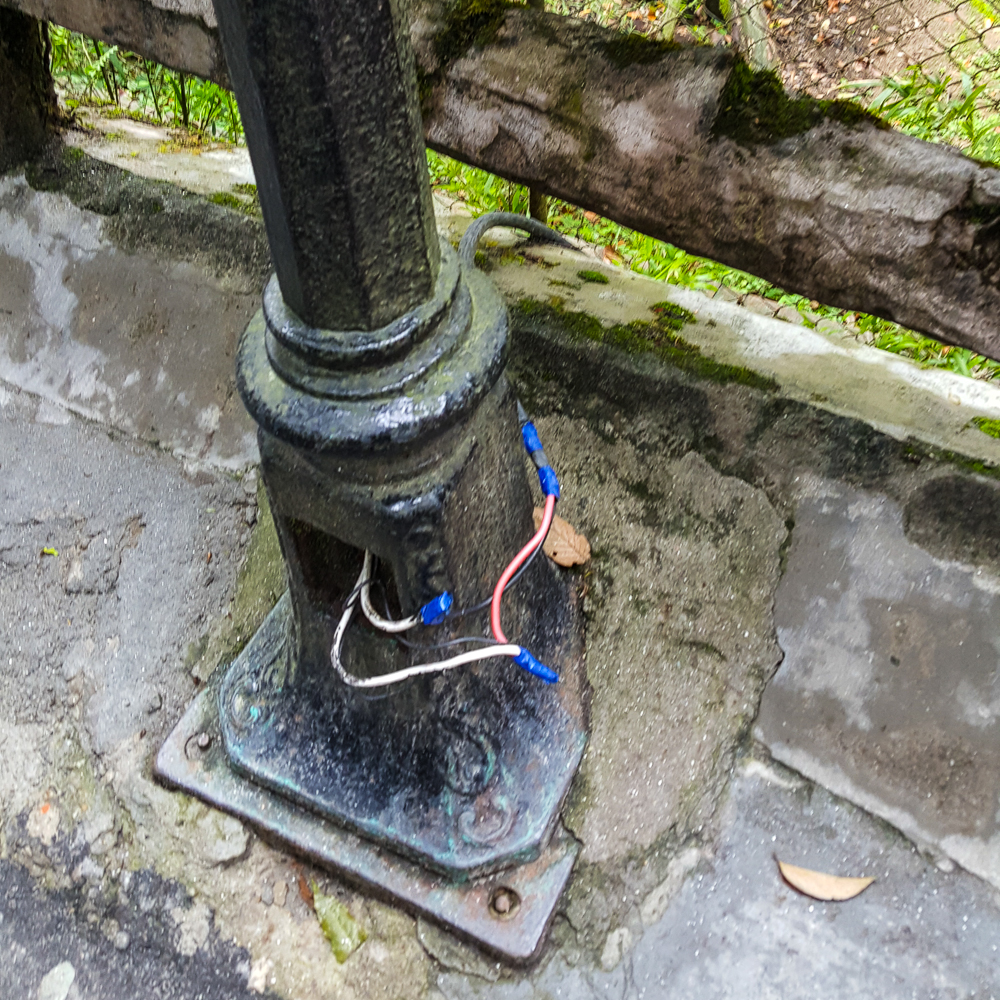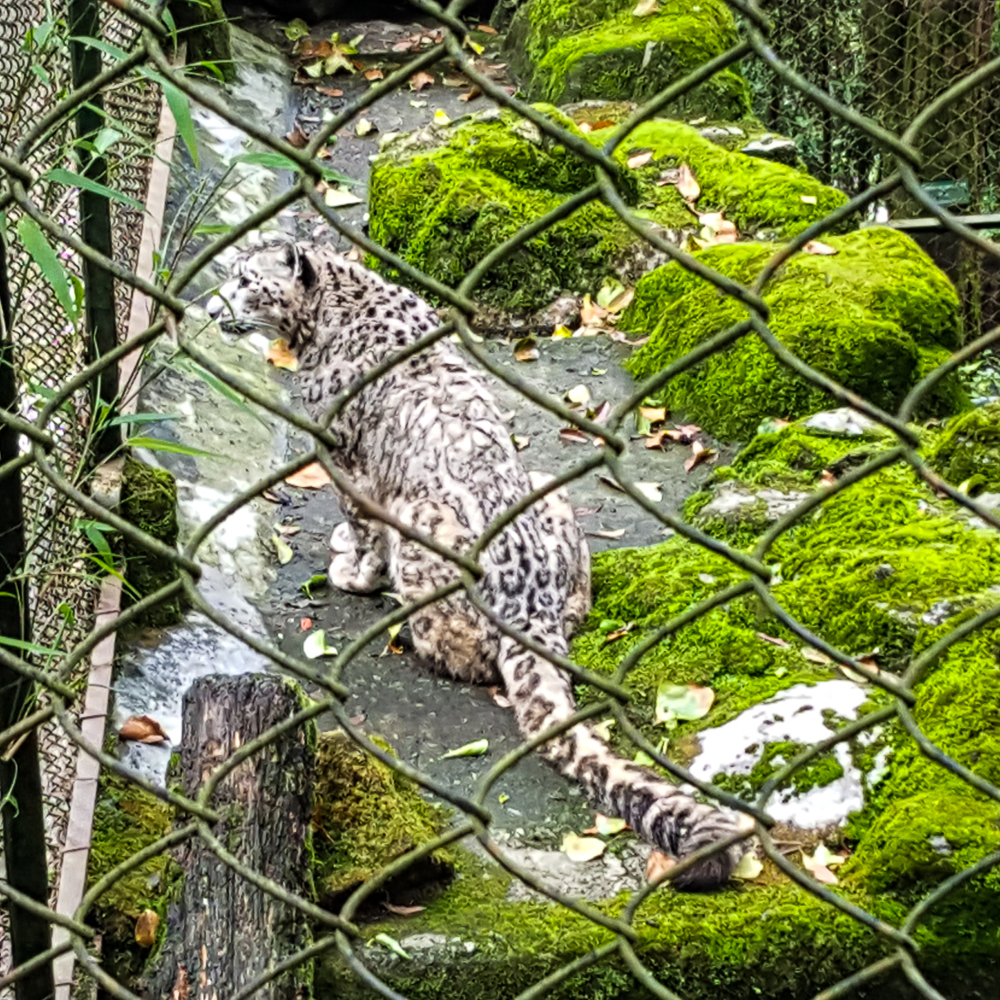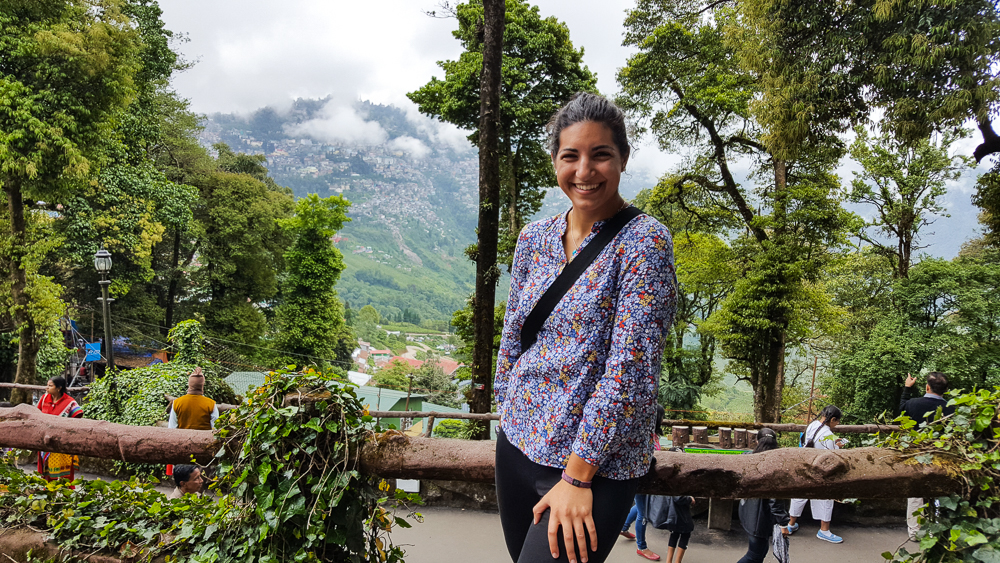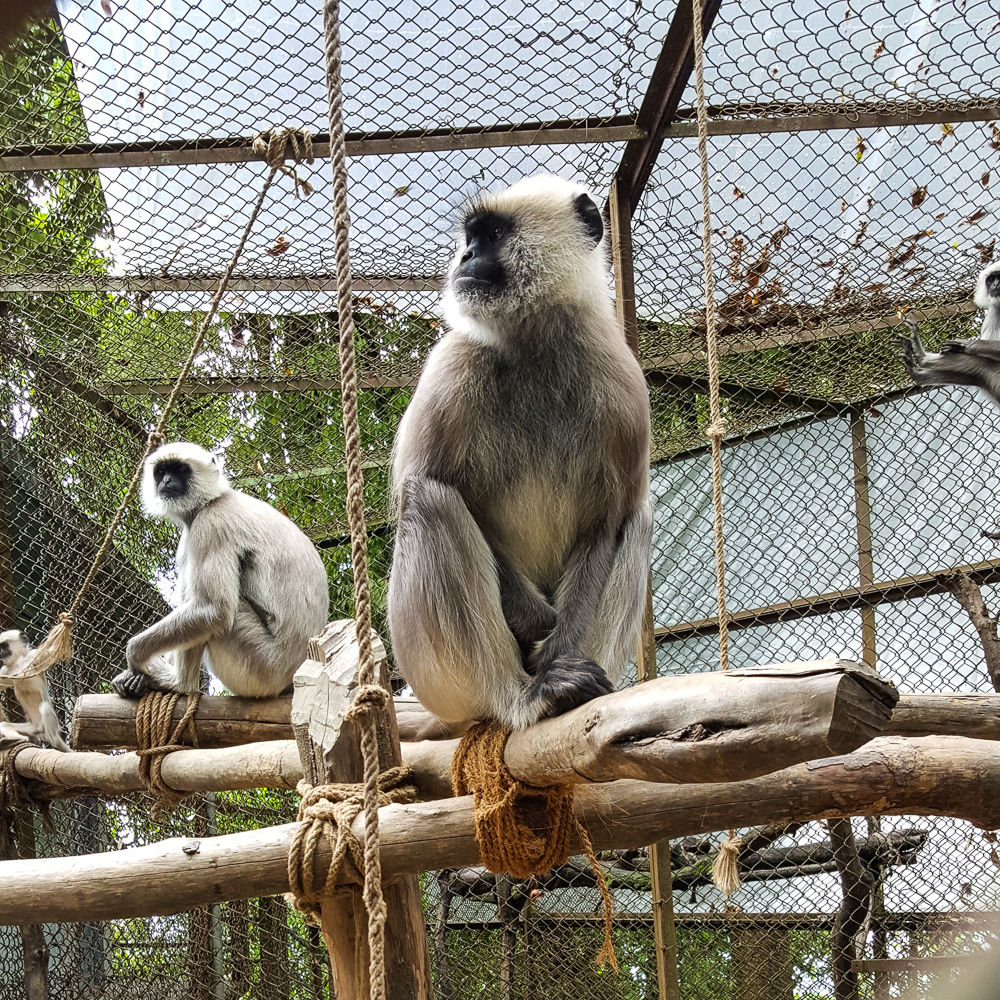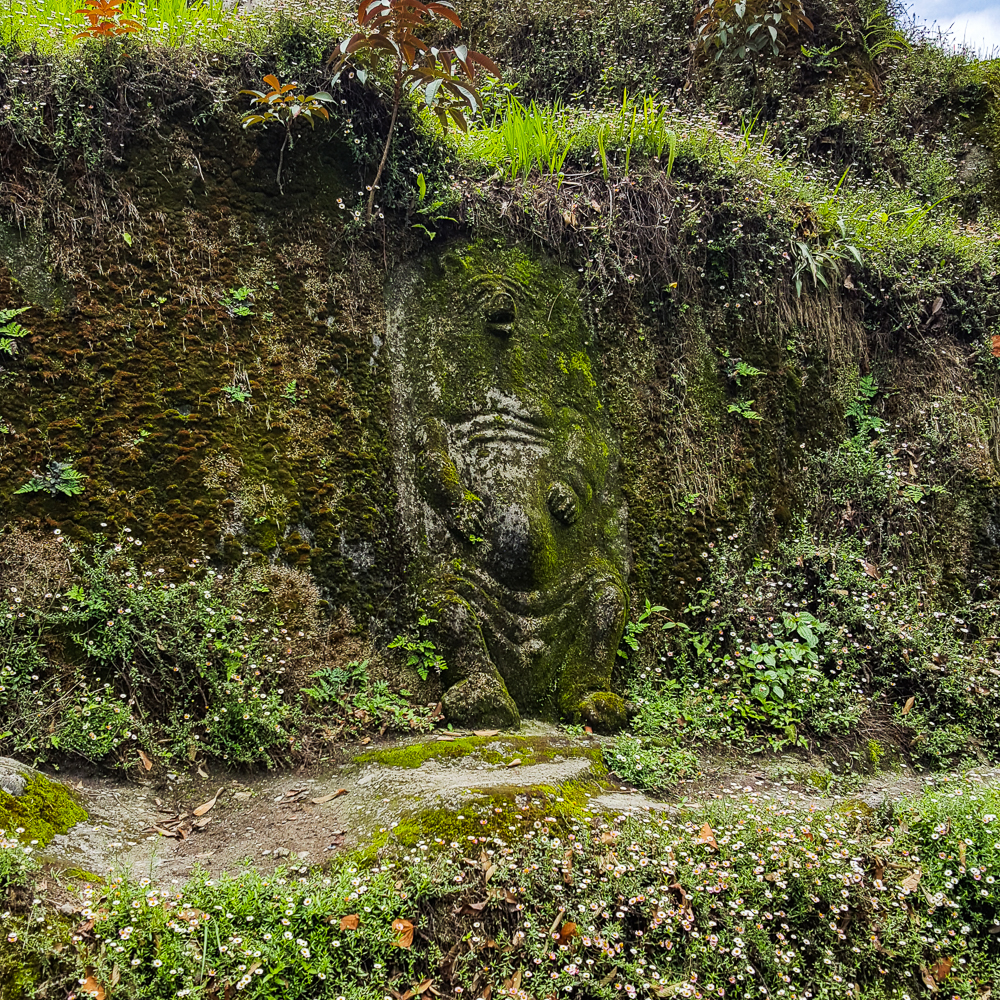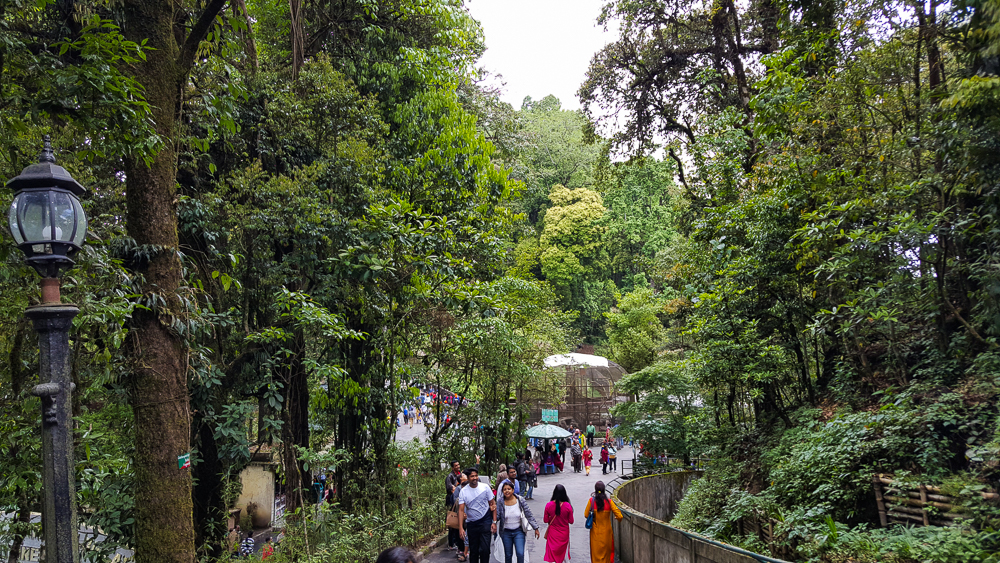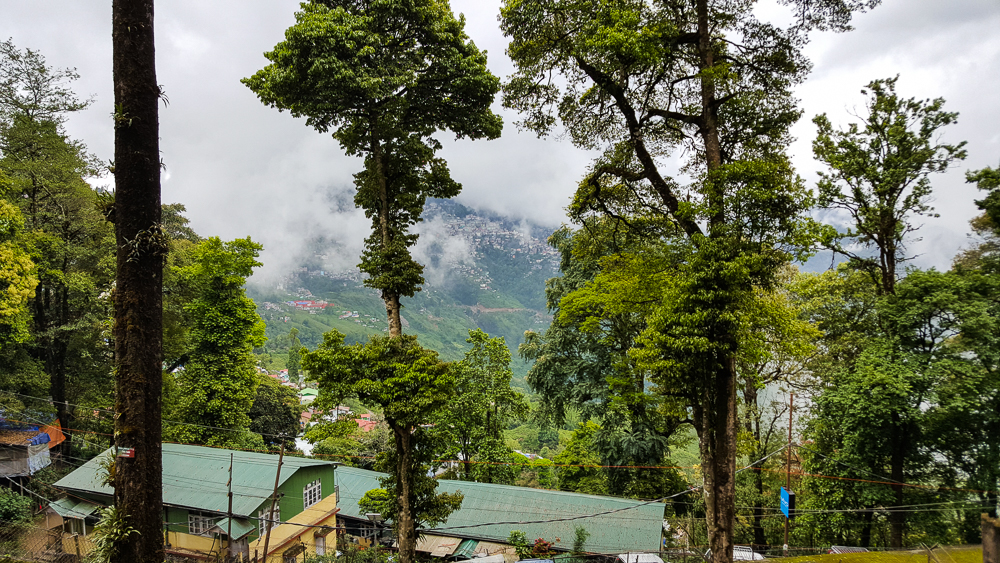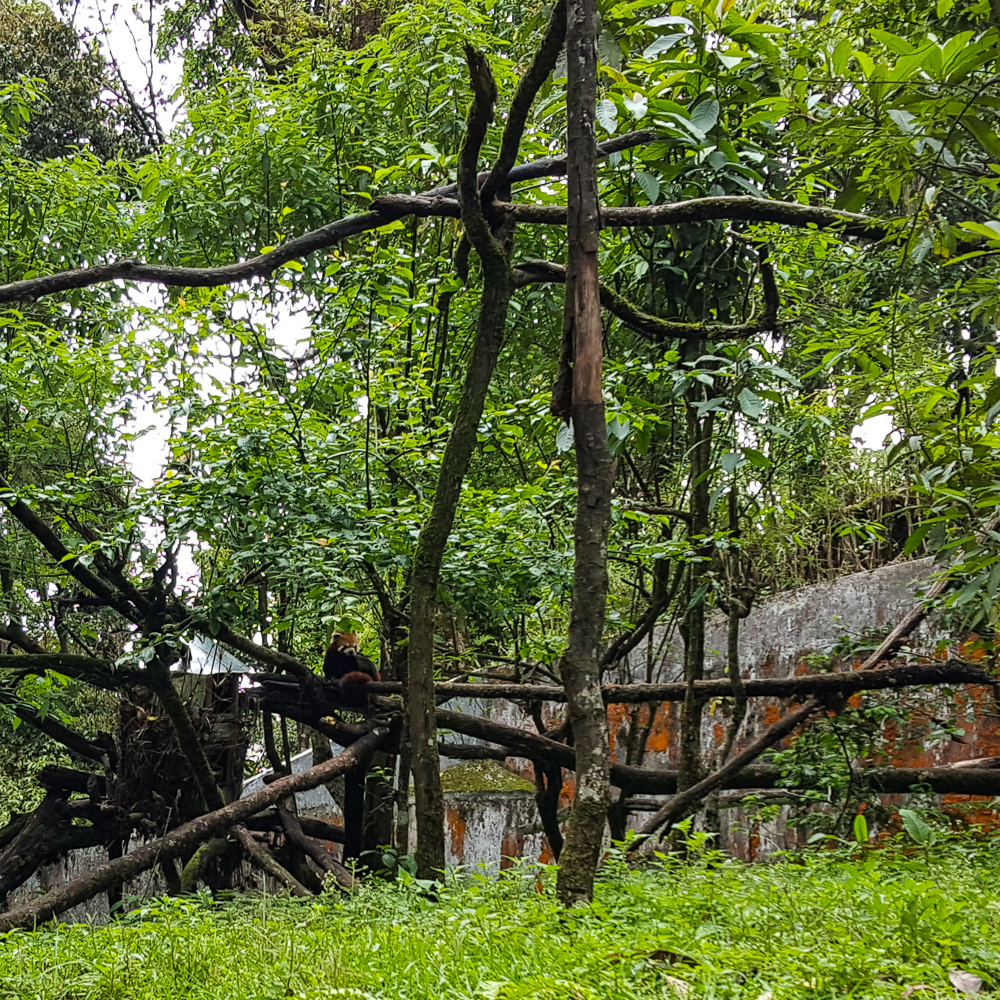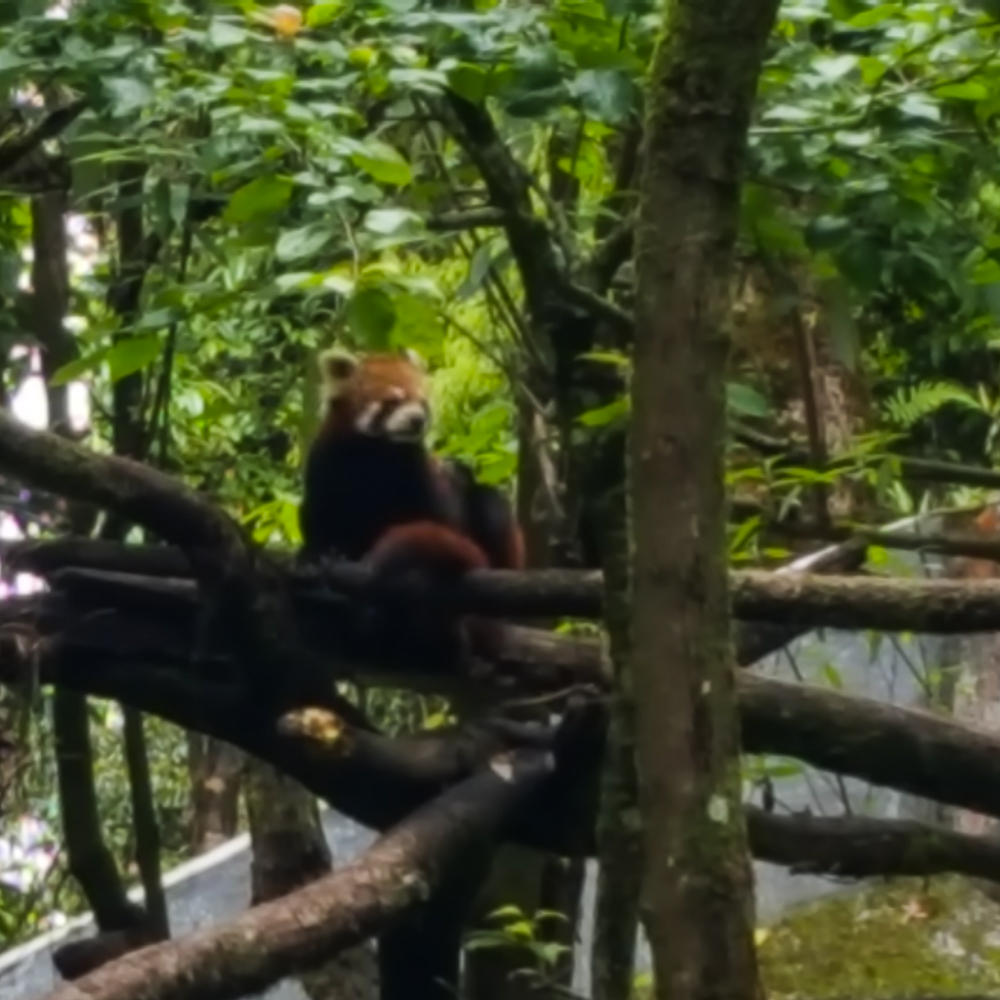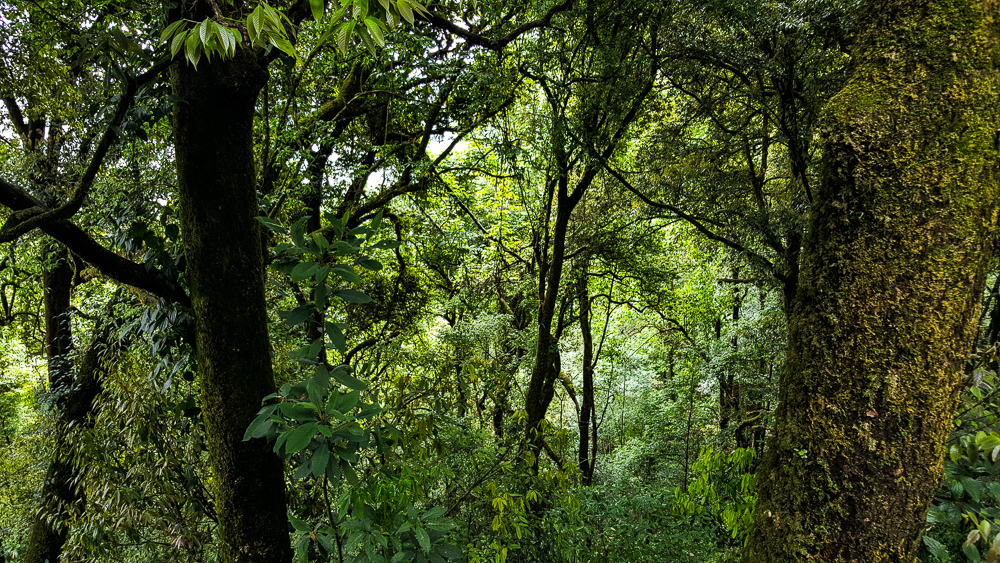 After the zoo, we did some wandering. We walked farther up the mountain, somehow managing not to get hit by a single car even though we were basically walking in the middle of the street. I frequently feel like I'm some sort of safety nut here because I'm like "hey, maybe we shouldn't walk in the middle of the street" and everyone else is posing for selfies right in the path of oncoming traffic. I think I'm just being reasonable though, right?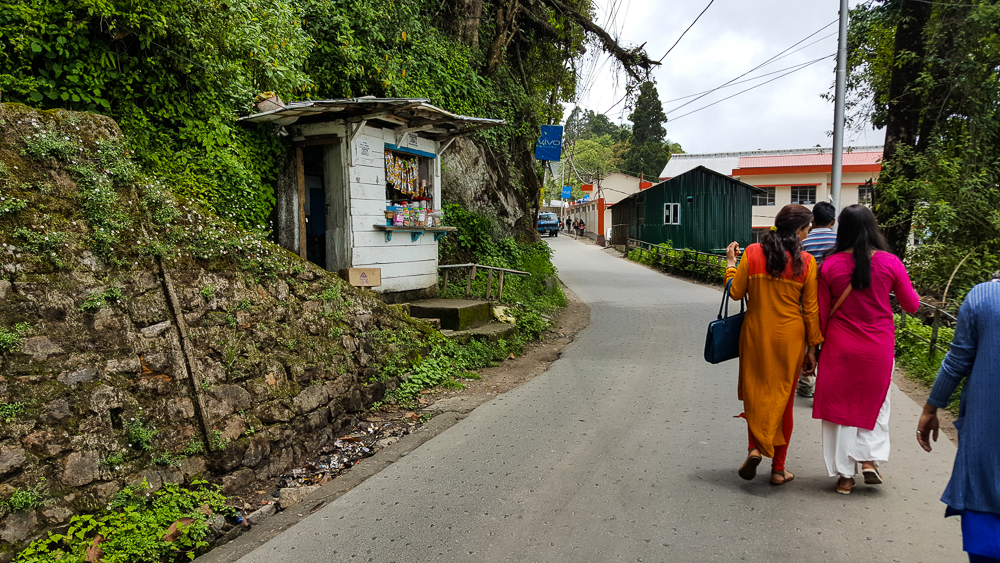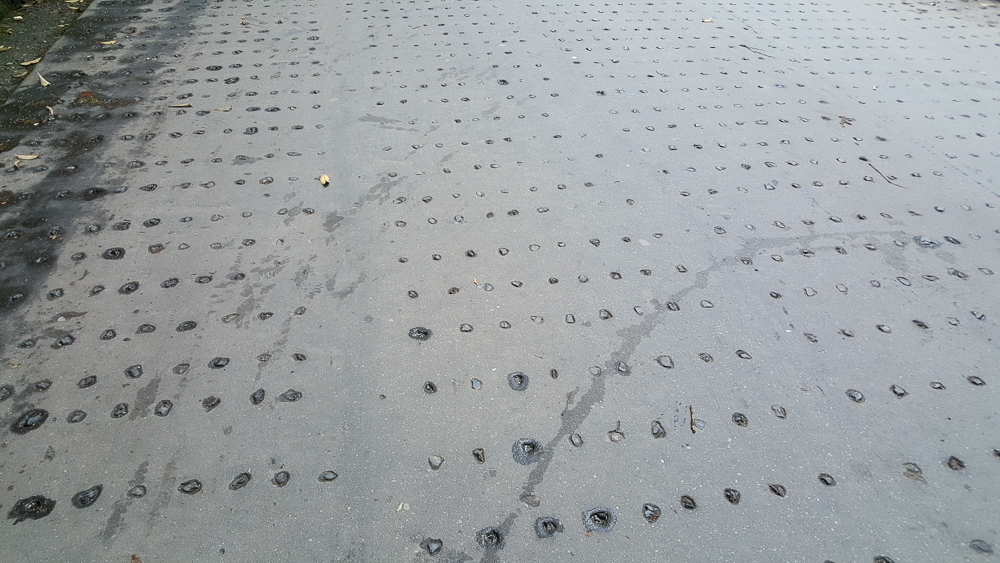 Ah, yes, that's another cultural difference you can add to the list. People here love selfies. I know what you're thinking… "Is that really a cultural difference?" But trust me. Their love of selfies goes beyond anything I've ever experienced before. Maybe I'm just not running in the right crowds at home. It's not just selfies though, to be fair. It's all pictures. People take SO MANY pictures, and most of the time, they're of very underwhelming things. Like we'll take a selfie in the middle of the street with nothing interesting in the background. Then we'll take a selfie on the train. And next to the train. And sitting at the train station. And walking down the street. And and and and and… the list could go on forever. I'm more of a "take pictures for the memories, but also use your eyes and just enjoy the experience" kind of person, so I quickly grew weary of the constant picture-taking. Luckily, everyone's phones except for mine were dead long before the end of the day. Life's little blessings.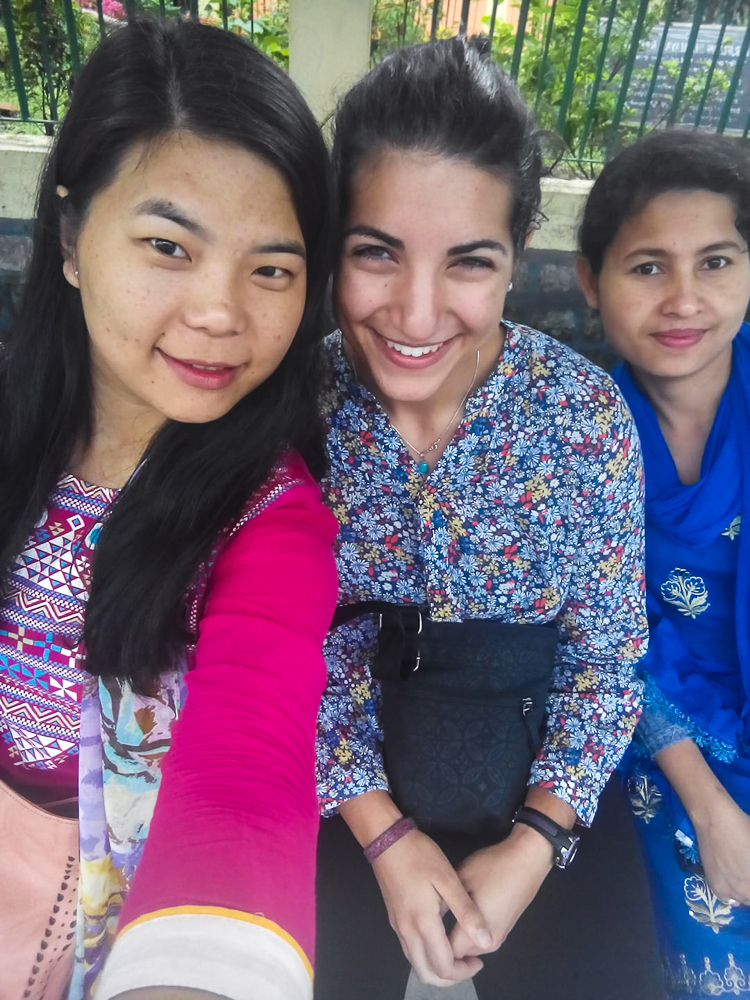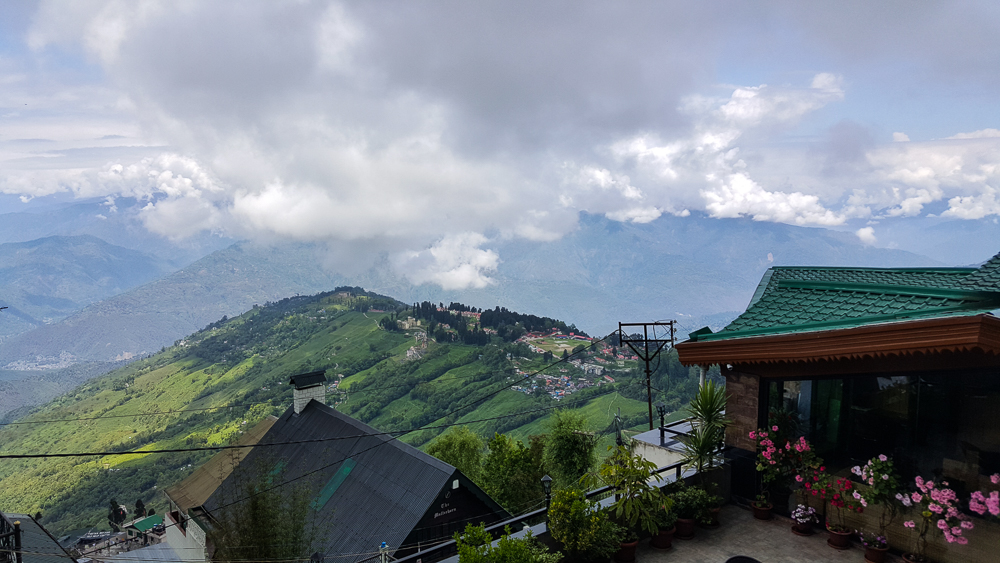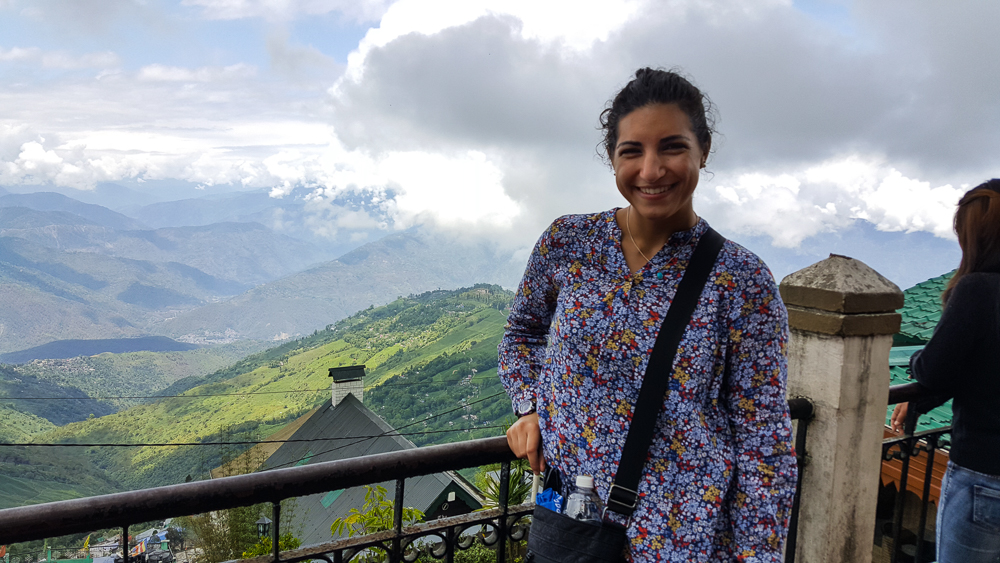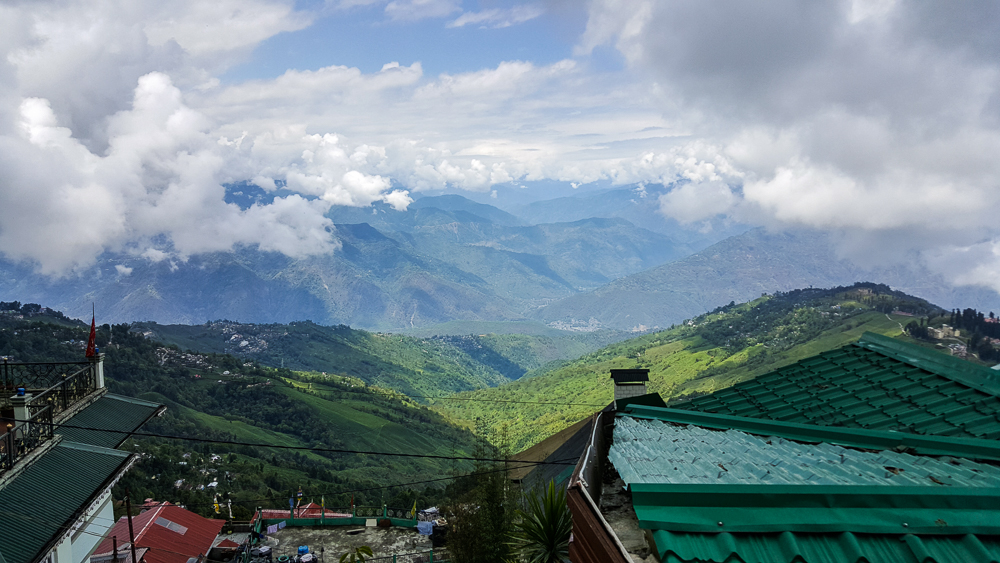 By the time we finished our wandering and made it down the mountain, dark clouds were starting to roll in. Oh, rainy season, how I hate you. The rain comes frequently, quickly, and heavily. We snagged a bus back to Sonada before the worst of it started, thankfully. Oh, and we also ate more momos… yummm! I ate beef ones this time, so now, in two days, I've checked off three different kinds. That's pretty good, right?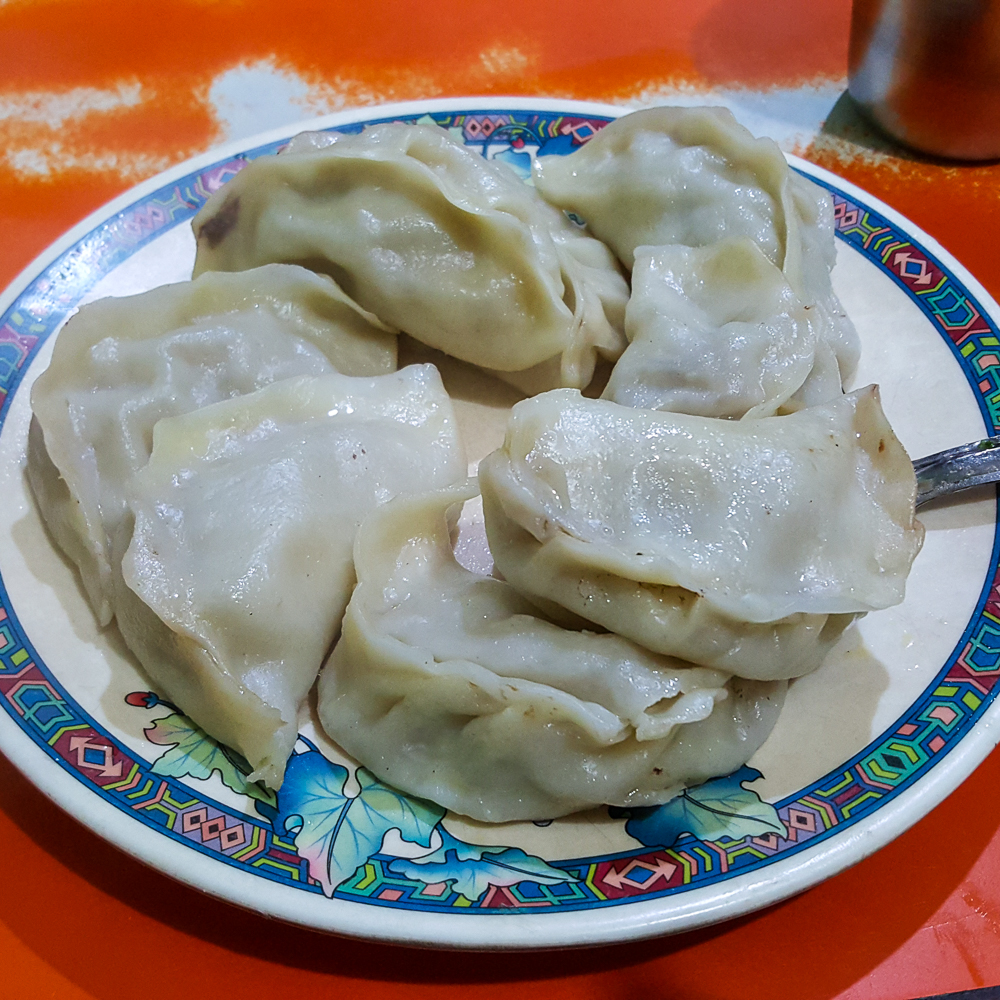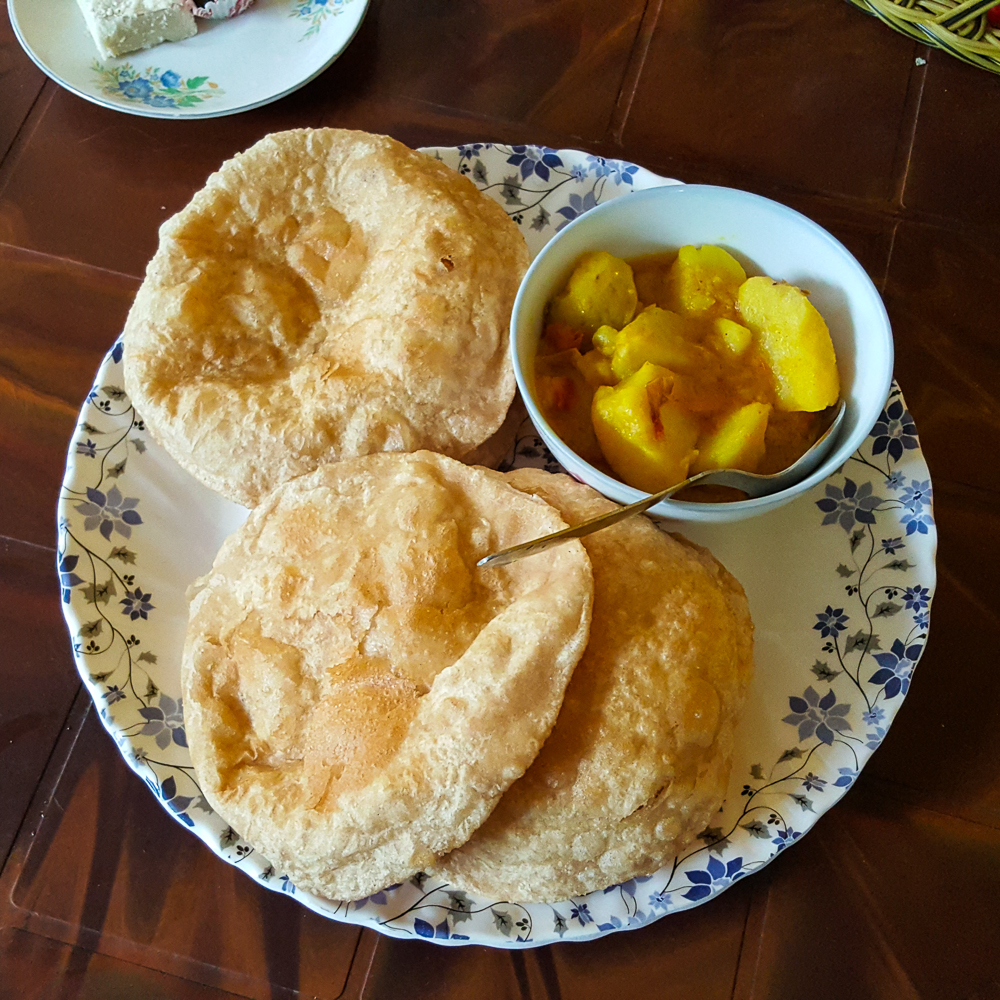 **Note: Post has been edited since its original posting to include more information and photos.
Related Posts
Road to Sonada – experience the joys of traveling across India and come along on the trek from where I lived in Jaigaon to Sonada.
Machu Picchu: The Citadel – enjoy the double fun of seeing Machu Picchu and the surrounding mountains AND ride back to Cusco, Peru on the train… via ridiculous switchback train tracks, just like the Toy Train's.
Lima Zoo – if you like zoos, say hi to the baby tigers at the Lima, Peru zoo! (Plus some bonus material about my life in Peru.)
Mount Aragats – it's no Everest, but hike to the top of Armenia's tallest peak, Mount Aragats!
Laguna de los Tres – for some completely different mountain views, hop on over to Argentina!