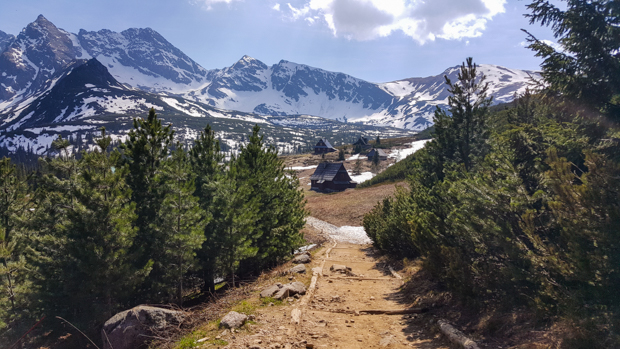 At about 10PM after my day of Kraków wandering, Annika, my friend from the city tour, texted me and asked if I wanted to go with her family to Zakopane. She had mentioned it at dinner the day before and said that it's supposed to be good for hiking. I googled it, and the pictures looked incredible, so I said sure! (Brace yourself for SO many pictures. I can't help myself!)
Zakopane is in the very south of Poland, right along the border with Slovakia and on the edge of the Tatra mountain range (which is mostly in Slovakia). It's a popular destination for mountaineering, hiking, skiing, etc. and is beyond picturesque. There's also a cable car for the less adventurous which takes riders to an amazing view from one of the mountain peaks.
I was supposed to meet them at their hotel at 9AM, and of course I left late, so I had to speed walk/run my way across the city. I assumed we wouldn't leave right at 9 (because when has a group ever left on time), but I didn't want to be the late one. I made it there by 8:59… and then we hung out while everyone finished eating breakfast.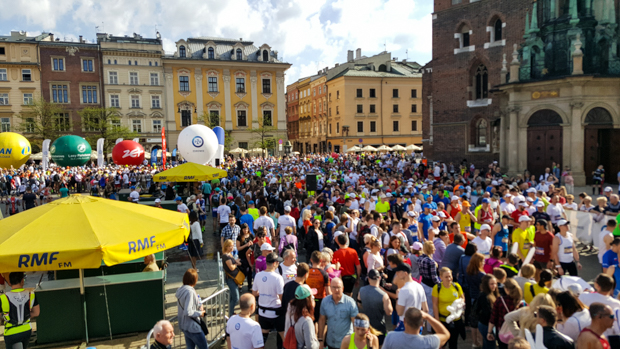 Finally, we set off to Zakopane! The drive was about 2 hours, and Annika and I sat in the back and chatted the whole way there. Annika, her dad Kurt, and I planned to do a hike that Annika had researched. There were three parts to it – the starting point to a hostel, hostel to lake, lake to peak. We wanted to at least go to the lake, but if possible, we hoped to go all the way to the peak and take the cable car down. The rest of the group (her mom Karen, and Peggy and Jorge) was taking the cable car both ways.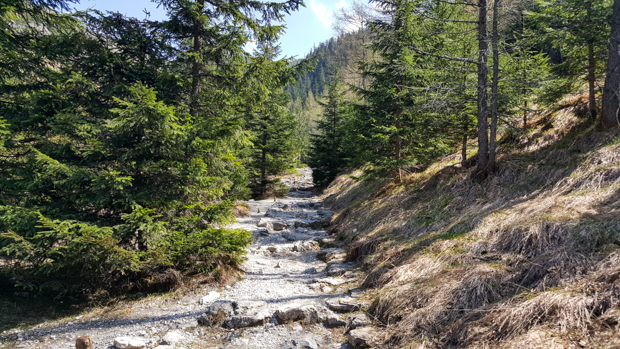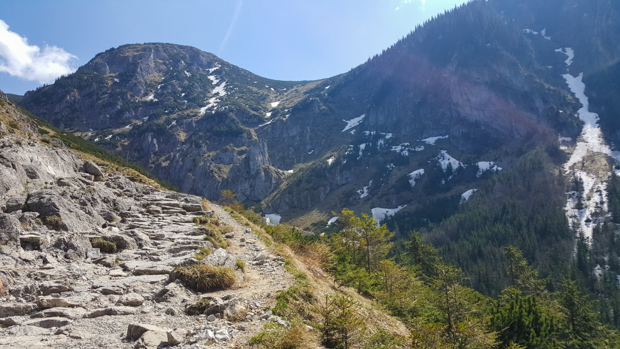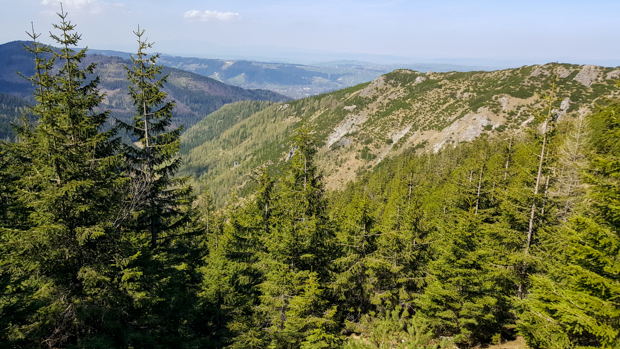 We were a good hiking group. Annika was definitely in the best hiking shape, her dad was doing really well, and I was probably the worst, but we were close enough in ability to be okay. The first part, to the hostel, was the steepest. There were a ton of stairs, and they were brutal. At least though, the paths were clear and well-marked. I was a little nervous because we saw all these people coming down dressed like it was the dead of winter and carrying skis. Where were they coming from? We were in shorts, t-shirts, and sneakers, and it seemed like we were reasonably dressed for the current conditions. The thing about mountains, though, is that it gets colder as you go farther and farther up (I know, duh).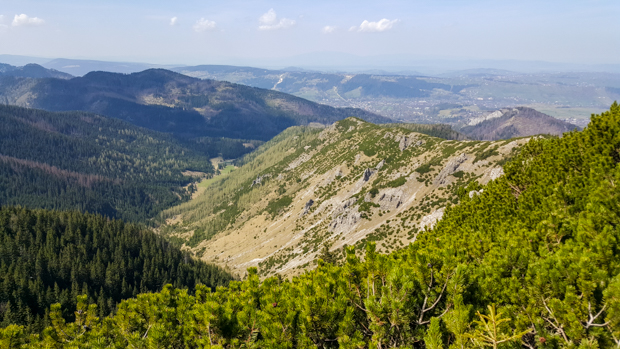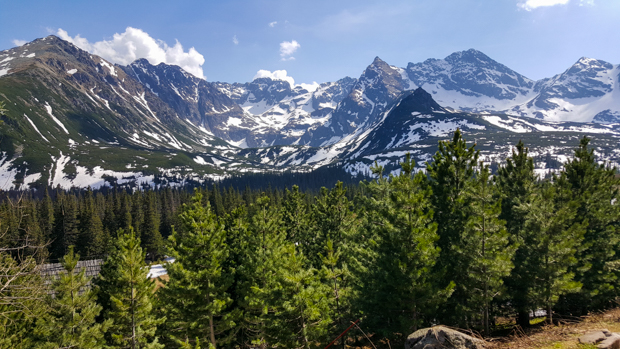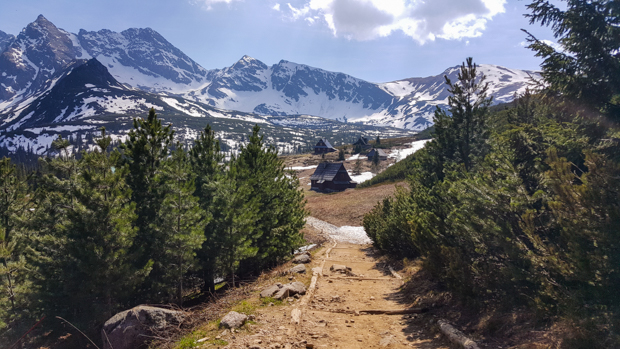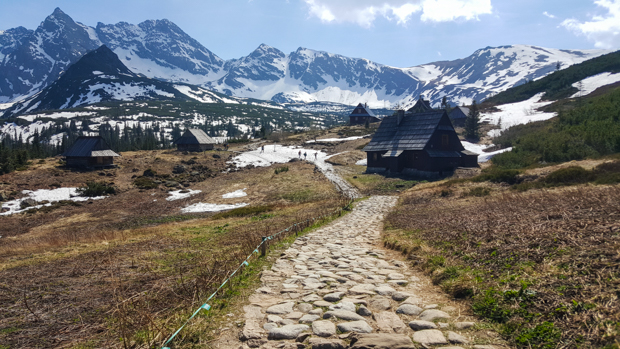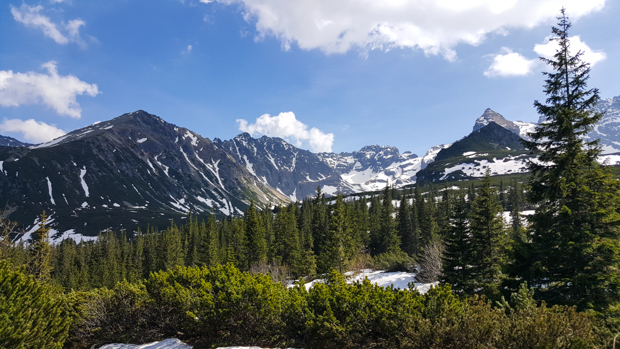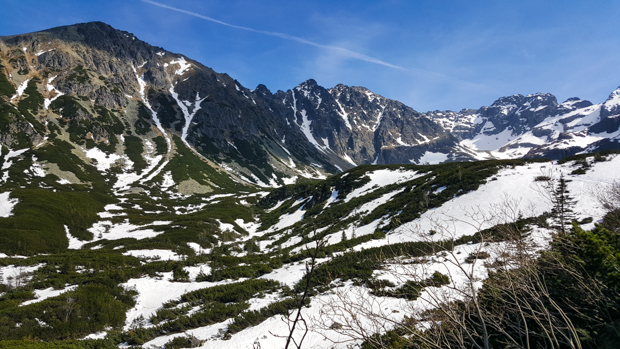 After the hostel, things leveled out a bit, but that's also when we hit snow. We had to walk more carefully to keep from slipping, but thankfully it had melted and refrozen and been walked on enough that our feet stayed dry, even in our sneakers.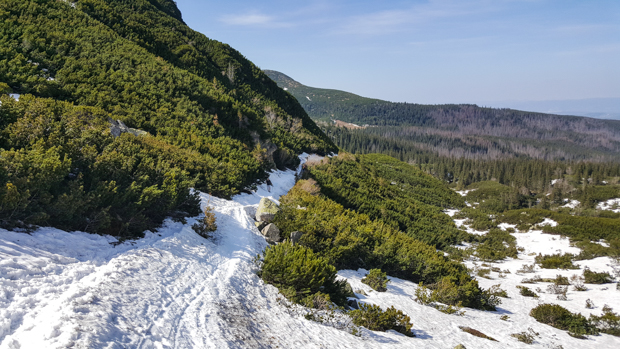 The whole hike was unbelievably beautiful (when I stopped huffing and puffing and took a second to look around). We walked through tunnels of evergreens, surrounded by mountains streaked with snow. The views in every direction were stunning, like something out of a storybook. Nothing looked real. Then, the lake seemed to appear out of nowhere, and it was next-level awesome. One second we were trekking through endless snow, and the next, we were standing on the shore of a breathtaking lake. The water is snowmelt, so it's super clear. The lake is surrounded by mountains. I'm pretty sure my jaw dropped. It was one of those views that I wish I could bottle up and capture forever because a picture can't quite do it justice.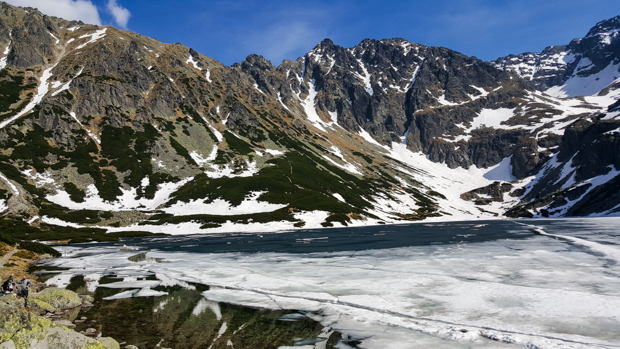 We were doing okay despite the snow, so we tried to keep going past the lake. After walking around the edge to the other side, the next step was a super steep stretch with a lot of snow but also a lot of rocks. I thought we'd be fine if we just stuck to the rocks, but Kurt wasn't on the same page. He thought the rocks seemed unstable. He was probably right. I think my sense of danger is completely messed up now, and I don't get afraid as quickly as I maybe should.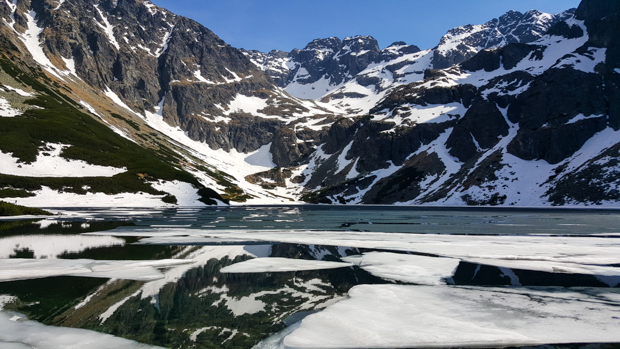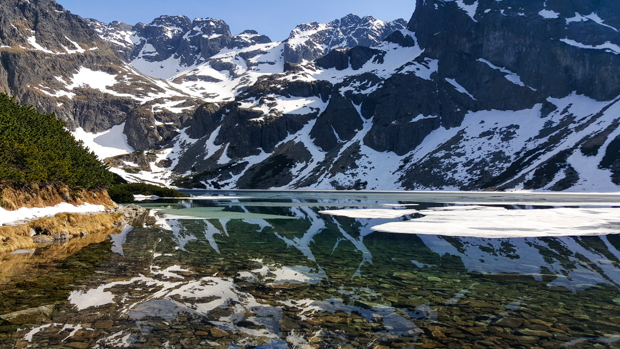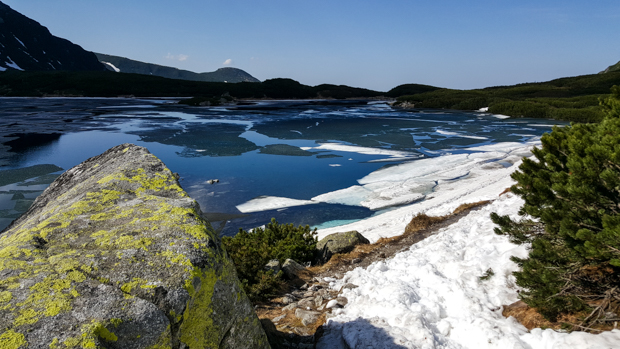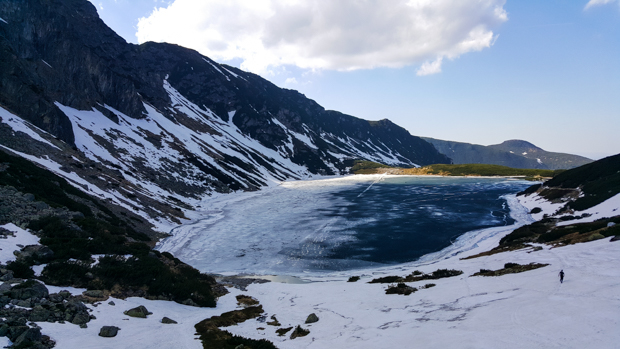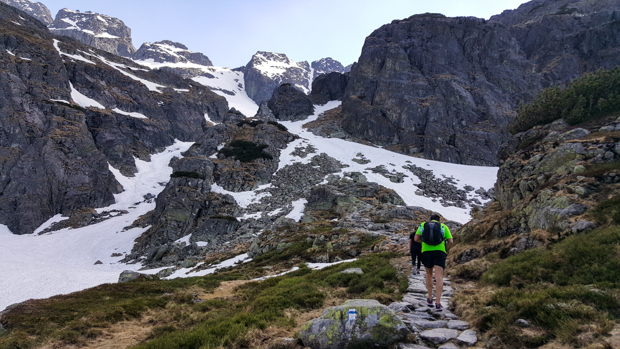 A couple of girls in full-on cold weather hiking gear were coming down, and he asked for their opinion about whether or not we should keep going. They took one look at us and gave a strong "no". I still thought they were being dramatic. They seemed amazed we had even gotten that far. Oh, well. We turned around, and who knows, that may have been for the best. Annika was thinking that we could take the cable car down from the top, but I'm not 100% positive that we were even headed to the right place.
Okay actually I just looked at a map and plotted out our location. It is DEFINITELY a good thing that we turned around because we were not very close to the cable car. (We were, however, super close to the Slovakian border which I totally didn't realize.)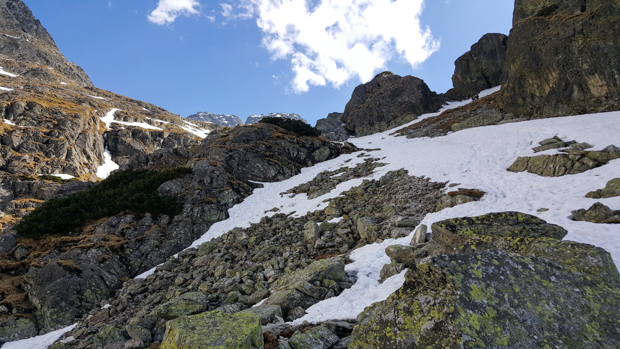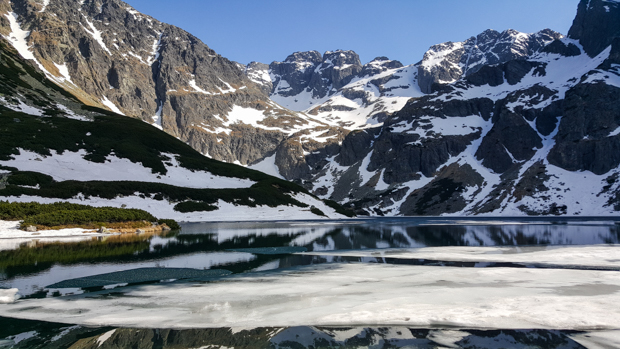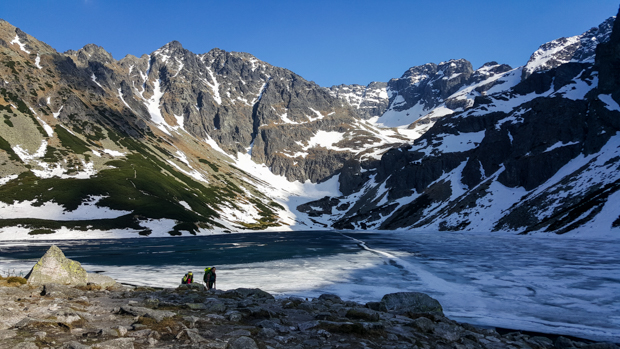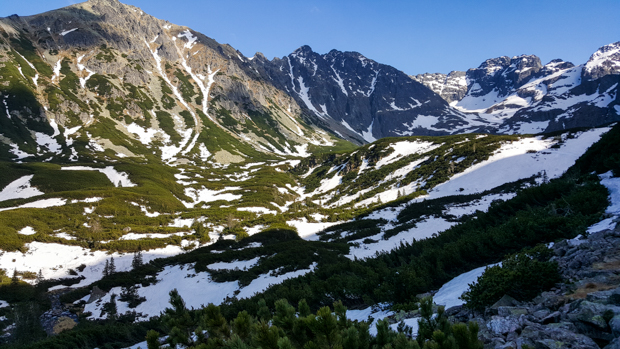 When we got to the bottom, Karen, Peggy, and Jorge were waiting for us to head back to Kraków. When we got to the city, I was planning to say goodbye and thank you and go back to my hostel for dinner (Side note: dinner was included there… which is insane. Breakfast, dinner, and a bed for like $12/night!). I felt like I had already imposed enough. They didn't give me an opportunity to duck out, though, and that's how I ended up eating dinner with them again. It was great. I felt like I was with family friends and like I had known them forever. They basically adopted me, and sometimes it's nice to feel adopted. They even told me that if I ever wanted to soul search in Florida, all I had to do was tell Annika I was coming. Jorge said he'd take me out on his boat! Like, these people! How cool!
After dinner, we parted ways, and I seriously felt like I was saying goodbye to people who I had known for years. It completely changed the way I'll remember my time in Poland. I mean, I loved it there anyway, but how much better is joining a family and going on an adventure than just spending days walking around by yourself?
I took my time walking home that night. Nighttime strolls aren't too common for me while travelling because I'm usually back before dark and then too exhausted from the day to go back out. I almost forgot how much I love cities at night. There's an energy that doesn't exist during the day, an almost magical feeling. I sat in the square for a bit, enjoying the night air, the building lights, and the people watching. In that moment, everything felt perfect.