This week has been… chaotic maybe? Today I was a little overwhelmed, and I'm starting to get the feeling that time is moving too quickly. It's like there's no time in my schedule for even taking a breath, and I need to take a step back to try to calm myself down.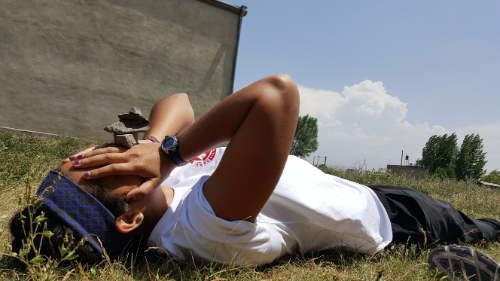 I think the main thing that's making me freak out is the class I'm teaching at GTC. It starts next week, and I don't feel prepared at all. I was trying to convince myself that it will be fine, but I made the mistake of using the "probably not many people will sign up anyway" approach. That fell apart when I found out yesterday that 14 people have already signed up, and we haven't reached the deadline yet.
This is the first class that I'm teaching where people are coming because they think that I'm going to have something interesting to say. Everywhere else, I had a captive audience, so it was less pressure. Now, not only are people choosing to be there, but I'm literally just making this class up as I go along.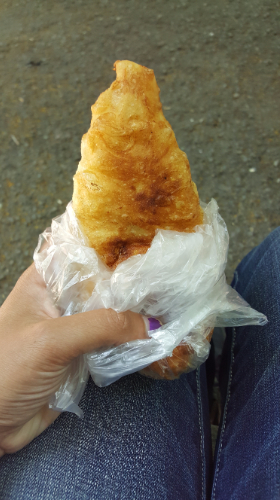 The class doesn't start until Thursday, but I don't have any more work hours to prepare. I literally had three days because we were forced to miss work today to go to community service at the school, and we're travelling on Monday. I tried to get out of community service because I seriously felt like I needed to work, but my request was denied. That was a little annoying. So besides already being stressed because of the number of people in the class and the class in general, I lost an entire 6 hours of prep time. I definitely could have made good use of those hours.
I don't want to keep complaining, but I promised I'd be honest about how I'm feeling. So here you go: today I'm feeling like I'm on the verge of a head explosion. I'll be fine though. As soon as I make it through the first class, I'll feel a million times better. On a positive note, I got connected with my translator for the class, and she seems really cool and determined to do a good job. That makes me feel slightly less anxious about the translation situation. Like I said though, I just need to survive class #1 and then it'll be smooth(er) sailing!
On the home front, my host mom and I have been communicating slightly better. She still laughs at me on a regular basis and sometimes throws up her arms in exasperation when I can't decode what she's saying. I thought we were doing okay until today when I said that I liked dinner, and she thought I said that I am beautiful (see-room vs. see-roon). That didn't get sorted out until she summoned her granddaughter who speaks some English.
Otherwise, I've been learning slowly… both the language and the ways of the world here. Just an FYI if you ever come here and are eating hot dogs, they're always (as far as I now know) wrapped in a thin plastic skin. It's not like at home where you're supposed to eat the skin. Here, it's plastic. I don't know what kind of idiot would accidentally eat the plastic, but that's just a random fun fact for you.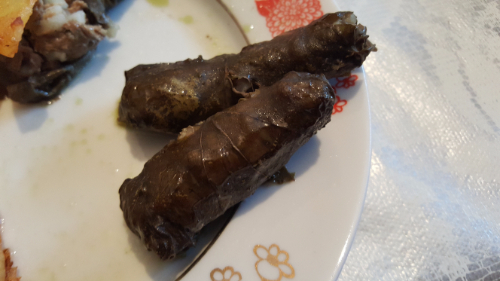 Also, I'm making great strides in the whole "picky eater" thing. It's mostly just because even if I ask my host mom what something is, I still don't know after hearing the answer. I've been drinking mystery juice daily (it's good, but I have no clue what's in it), I had dolma for the first time yesterday (yes, I know it's disgraceful that I've lived 26 years as an Armenian and haven't eaten dolma before), and I've said yes to trying at least a tiny bit of everything I've been offered so far. That's big for me. I can't say that I've added too many new foods to my list of things I'll keep eating when I leave Armenia, but at least I'm trying (dolma though… that stuff is good).
We leave tomorrow to go to Artsakh/Nagorno-Karabakh for the weekend. That's the territory I talked about that's technically (according to the international community) part of Azerbaijan still, is independent according to Artsakh/Nagorno-Karabakh, and is part of Armenia according to any Armenian you talk to here. Also, everyone has a different name for it. It's enough to make your head hurt. So yeah, I don't know what the internet situation will be there, but I'm going to guess that I'll be off the grid. Brace yourself for some retroactive posting early next week.