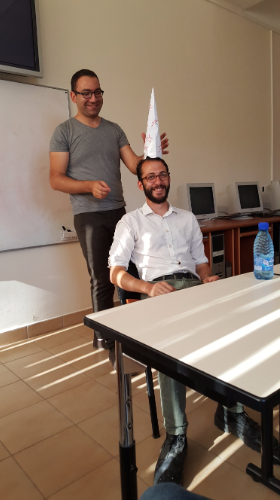 This week has been a struggle. I think it's a combination of things, but they're all adding up to me being in a funk. For one thing, I STILL have an eye infection. It's the one I think I got from Vardavar, and if you're thinking this is quite a long time for me to have the same infection, you are correct. I went through the first treatment of antibiotic eye drops, wore my glasses for a whole two weeks during that time (which I absolutely HATE having to do), and then went back to the doctor at the end to see if my eyes were healed and if I could start wearing my contacts again. She said yes, and I was thrilled.
Fast forward ONE day of contact wearing, and my eyes felt terrible, aka definitely NOT healed. Back to glasses. I went to a different doctor because I lost all faith in the first one, and she said I had another infection. I personally think I have the same infection, but that makes no difference. She tried to tell me that the infection came from my contacts… unlikely. I used a new pair, and I've never had an issue with this type of lenses before. I think that not many people wear contacts here, so they blame everything on the fact that you're putting something unnatural in your eyes.
Now, here I am, going through ANOTHER round of antibiotic eye drop treatment. This time, I'm going to wait at least a week after finishing my drops before I count my eyes as healed and even consider putting lenses back in. So I think it's kind of reasonable for me to be a little grumpy because having sick eyes impacts literally every waking moment of my day. Besides already feeling like I can barely see in glasses (not because the prescription is wrong but because I have no peripheral vision with them), I am horrible at keeping them clean, so that plus extra dust in the air here/at my archaeology job means I'm constantly looking through translucent glasses instead of transparent ones. I just feel like I'm living in the clouds a bit… like I'm not completely present because I can't see clearly.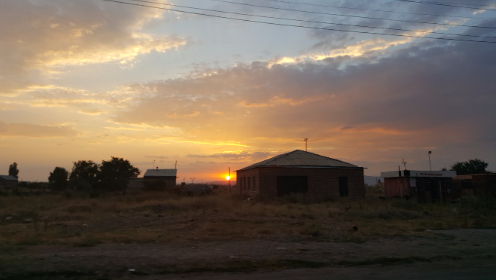 If I separate my eye grumpiness from the situation, I guess this hasn't been a bad week. My class is still going well and still stressing me out, but next week I'll have a break from the stress at least. We finished going over different AutoCAD commands during Monday's class, and yesterday we talked about space planning and the project. I constantly think about how much easier it would be to teach this class in a language I can speak or even just kind of speak. I would happily teach another class in Spanish. Needing a translator makes it so much harder to do everything. For space planning, we talked about the example of a school building. What kinds of rooms does a school need? How big do those rooms need to be? What rooms should be next to each other?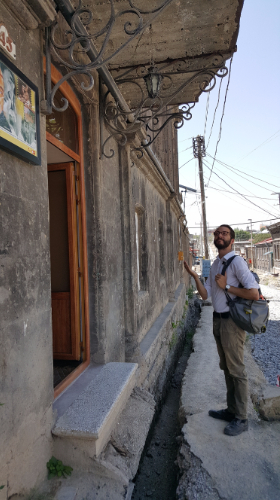 For their projects, they're all supposed to draw their dream houses… or simplified dream houses. I told them that the best way for them to get better at using AutoCAD is by practicing, so they should make their houses whatever they need to be to challenge themselves. They'll have all of Monday's class to work, and then after about half of Thursday's class, I'm going to make them all come up and give mini-presentations about their houses. I want each person to basically give the class a tour so that I can understand what they drew and why.
My big outside-of-class project for next week is going to be trying to figure out how to use the laser cutter. I have a week to work out the details, so I'm feeling nice and anxious about that. A big part of me was hoping that all of the students would forget about that part of the class, but someone mentioned it today, so I guess that means we can't pretend it doesn't exist (assuming I can figure it out). I've been phoning a friend (my Peru friend Debbie) to try to understand how the whole thing should work… keep your fingers crossed for me! I'm going to need all the help I can get.