This was a weird week. There are a lot of things changing at once, and I'm starting to feel a little overwhelmed.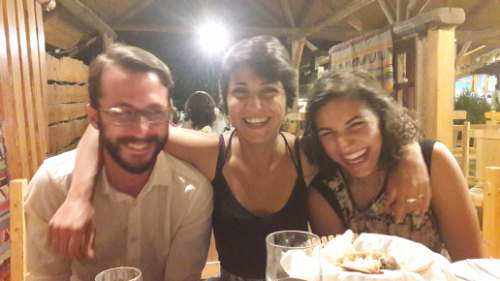 The first big change was the weather. Last weekend, the temperature was still in the low 90s. This weekend, we've been in the mid-60s. That. Is. Crazy. I wore shorts and a tank top at the end of last week. This week, I'm wearing pants and a fleece and am sleeping with the windows closed and all of the blankets we have piled on top of me. Okay, that's a small exaggeration, but it's a substantial change which I completely wasn't ready for.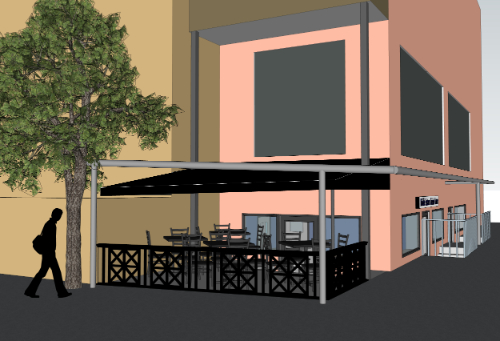 Next, my job went to like a full-on architecture position this week. That's not a bad thing, just kind of funny. To give you a little more info about the project we're working on, one of the big challenges that refugees face is finding employment. An even bigger challenge is finding employment that pays a living wage. A lot of people here were given apartments after the fall of the Soviet Union, so they don't have to worry about paying rent. Refugees, on the other hand, don't have that benefit, so they need to find higher-paying jobs than most of the people living here because they have a huge extra expense each month. The national average monthly salary is a little less than $400. Rent eats up half of that, if not more, and that's not even in a central location.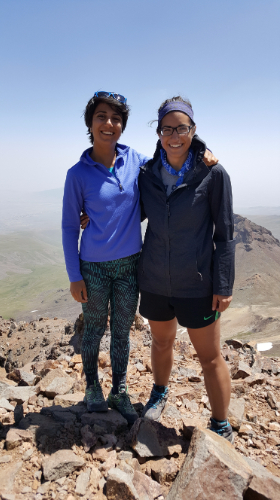 Aleppo-NGO's plan is to make cuisine center that manufactures frozen Middle Eastern food for sale in grocery stores plus has a little dine-in/carry out component. It will employ refugees from Syria, train them to work in the service industry here and develop management skills, and pay them wages that are higher than the market rate. From there, people can find other jobs, start their own businesses, etc, but it's a way for them to get some experience and management training and get used to the logistics of running a business in Armenia.
They have the property, and now they're fundraising and applying for different grants to pay for the construction and furnishing costs. I spent the first half of the week developing some possible floor plans for the report and the second half creating some graphics using the 3D model I started last week. It's been fun to get to do something different and feel like I'm contributing in a way that is really taking advantage of my skills. Larkitect is taking the world by storm.
Finally, this is the last week that a lot of my friends are going to be here. We had a pretty solid crew of 5 of us who met in Gyumri and moved to Yerevan basically at the same time: Shant, Carineh, Gagik, Talene, and me. Shant has been gone for a couple weeks now, Carineh just left this morning, Gagik was supposed to leave last Friday night, and Talene will be in Armenia for a couple more weeks but is going to be sightseeing with her cousin which means she's basically gone. The whole "Gagik was supposed to leave" thing is because he decided to change his ticket and stay another month! So that's something at least. It's still going to be pretty rough without the others though. My other good friend, Arin, leaves on Tuesday. That means I've been forced to try to branch out and make more friends. Ugh. It's overwhelming because there are so many volunteers, and how do you even start going through 100 people to find the ones you get along with?
I told everyone that they're all required to find me one replacement friend before they leave. That's only fair, right? They came through pretty well actually. I've met some people in the last couple of weeks who seem cool, so now I just need to do the whole "beginning of friendship effort" thing. Exhausting.
I think I'm going to be okay, though. Plus, it's only three more weeks until my family comes to visit me!!! Yup, that's right! My parents and my brother are coming for about 8 days at the end of October, and I'm super excited about it. We're going to have so much fun!