I'm starting to have the feeling that I'm running out of time, and I'm not going to be able to do all the things I want to do before I leave Armenia. That feeling has given me renewed motivation to use my weekends wisely and start crossing things off my list again.
One of the big things that I've repeatedly put off is a visit to the Matenadaran, the manuscript museum and repository in Yerevan. Sarah and I tried to go when I first came to Armenia, but we went on a Sunday and it was closed. My family thought about going, but the week was already too museum-packed. I didn't want to go alone, and that's why it was put off for so long. Finally, I decided that I was going to go no matter what. I still asked a couple friends if they wanted to come along, and one said yes! I guess all it took was for me to make up my mind, make a firm plan, and THEN ask someone to join. That works much better than saying, "Do you want to do this together at some point?" because 'some point' never ends up getting scheduled.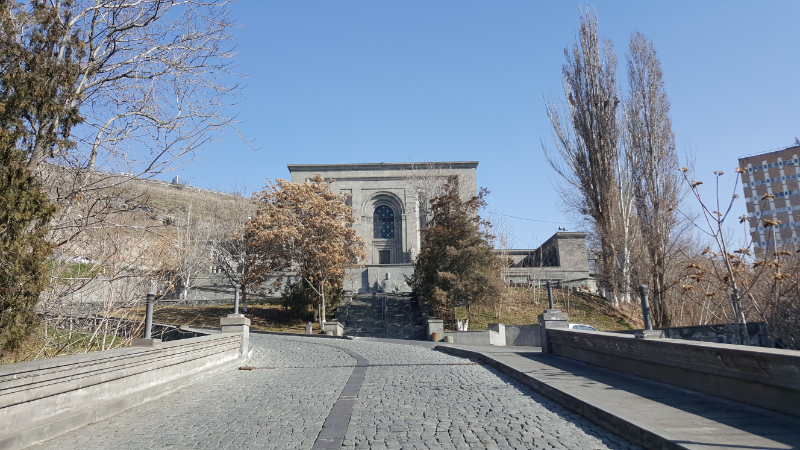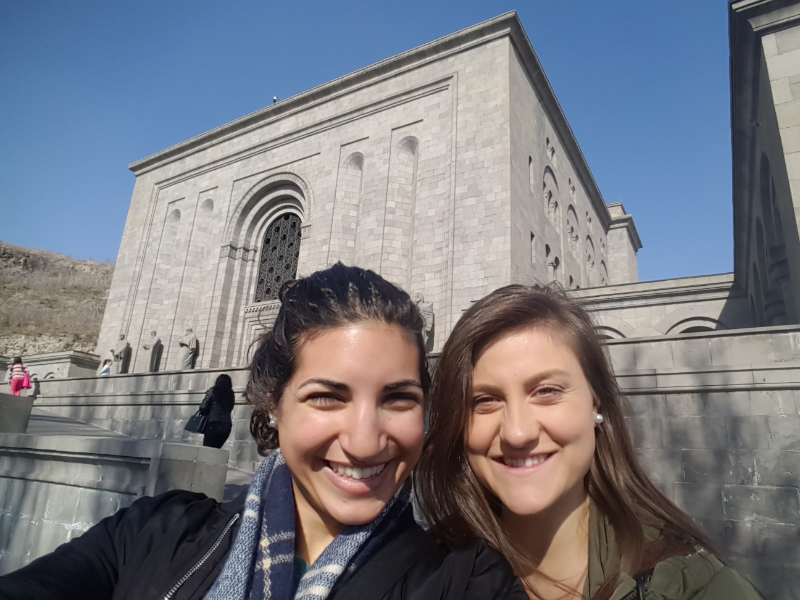 I met Zoe, my friend from church, outside the Matenadaran. It's a pretty epic building, set at the top of a hill on the edge of the Yerevan city center. Aptly, it's on Mesrop Mashtots Street, and out front, there's a statue of Mashtots sitting next to a stone tablet displaying his prized alphabet. Makes sense that the creator of the Armenian alphabet would be the hero of the manuscript museum!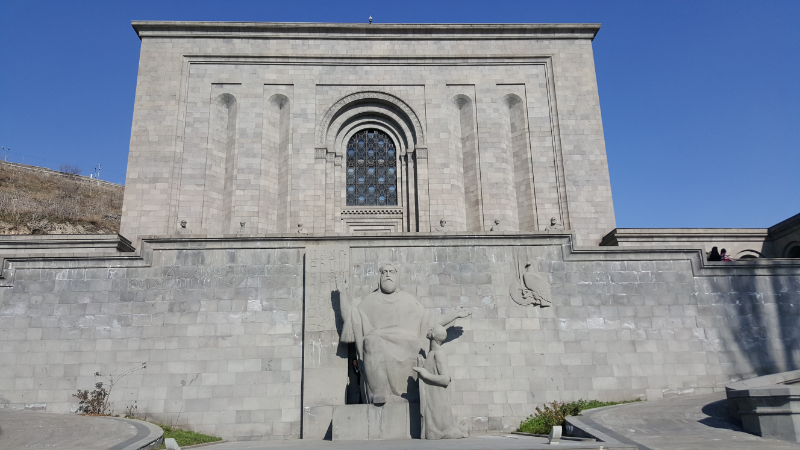 The Matenadaran was completed in 1957. Before then, most of the manuscripts were kept at Etchmiadzin and the State Library. Today, the building houses around 20,000 manuscripts. Only about 1% of the collection is on display, and the rest is kept in environmentally-controlled storage for preservation purposes. They still receive new (old) manuscripts to add to the collection, mostly from the diaspora.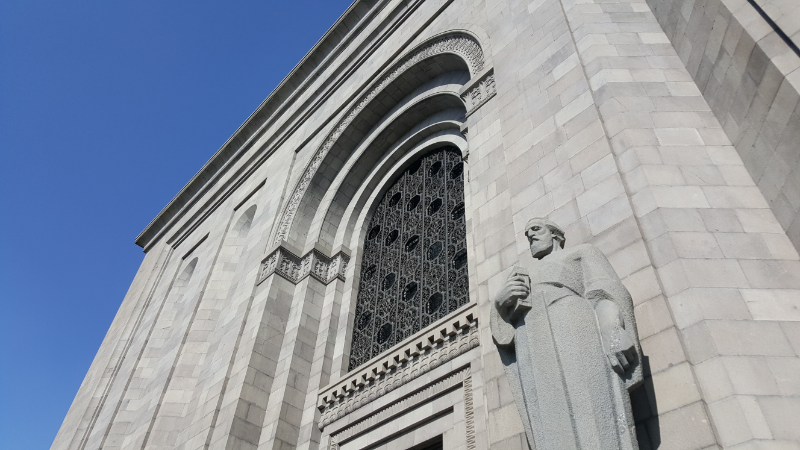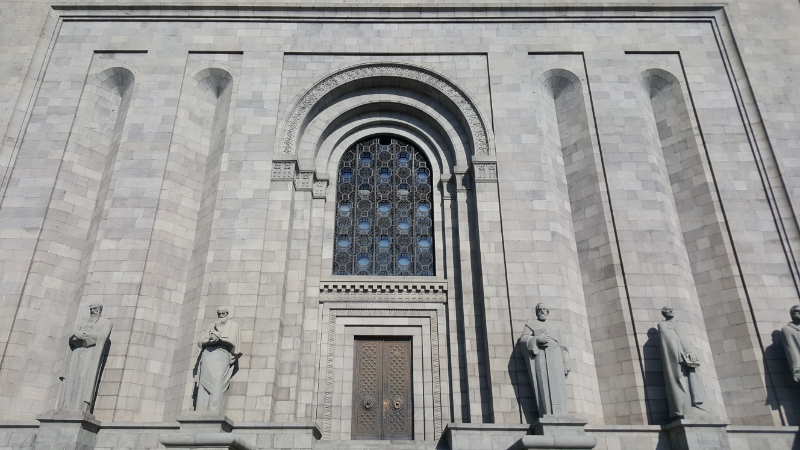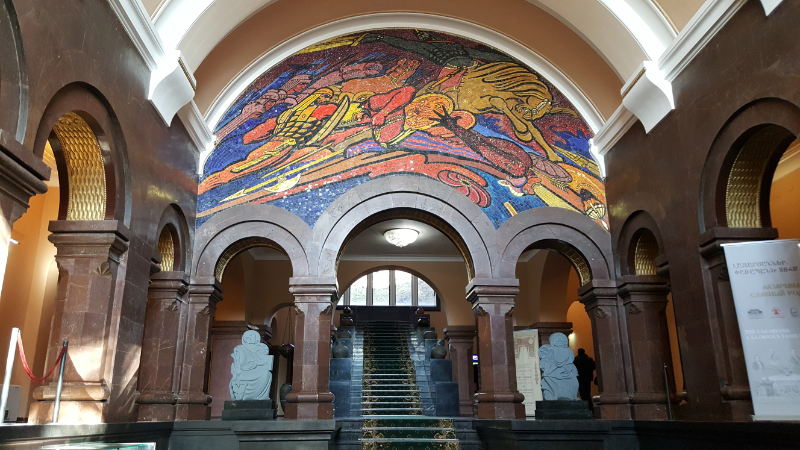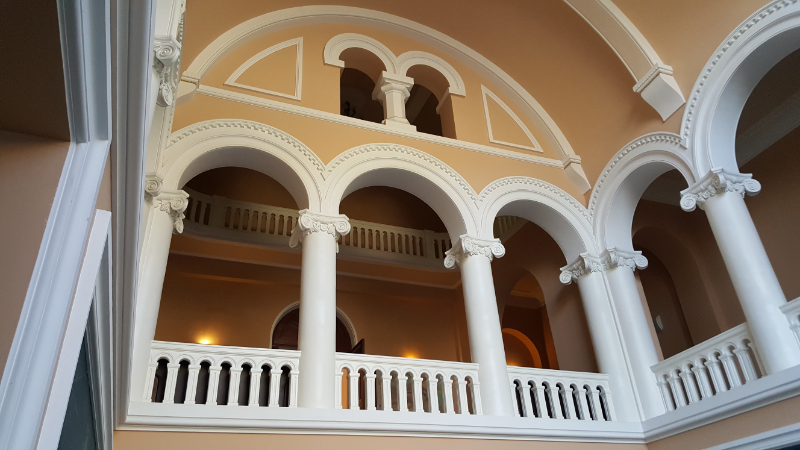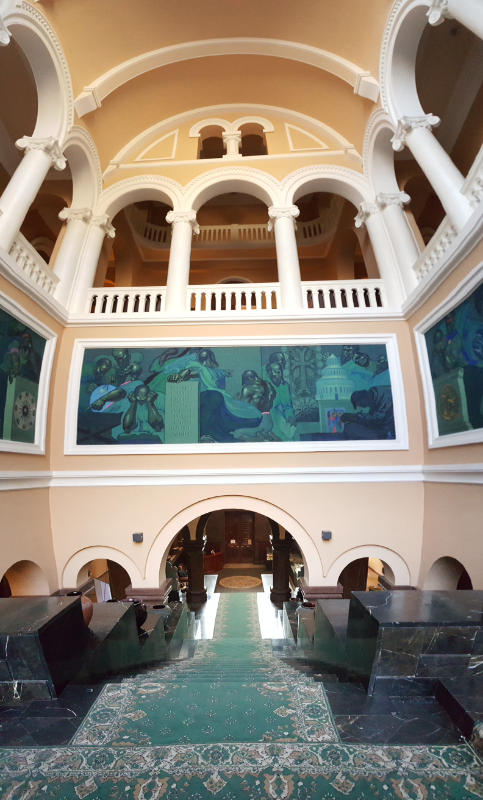 One percent of the total collection might not sound like a lot, but trust me, it's plenty. I knew that it would be a waste to go to the museum without a tour guide, so we sprung the extra $5 (split between the two of us) for a tour. As always, it was MORE than worth it. Zoe was a great museum buddy too. We both asked the guide a bunch of questions which she patiently and thoroughly answered. If we had just gone on our own, I wouldn't have even gotten half as much out of our visit. Most of the stuff I'm going to say is based on what we learned from the tour, so if something is wrong, I'm passing off the blame!
The Armenian alphabet was created by Mashtots in 405AD in order to translate and record the Bible in Armenian. The first Bible was translated, and many other books followed. There were a lot of books translated from the famous Library of Alexandria in Egypt, and our guide said that when that library burned down, a number of books were translated from Armenian back into the original languages to replace those that were destroyed.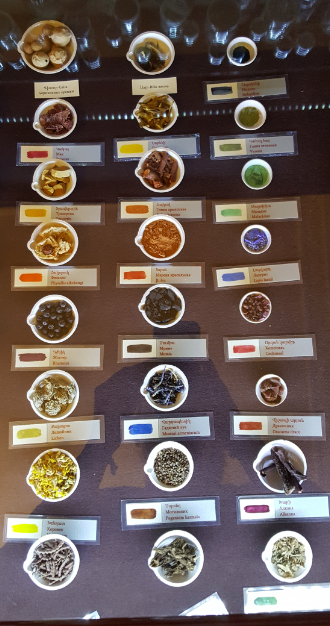 The first books were written on lambskin and later parchment. They used all-natural inks, so the colors have been preserved in their original quality throughout the years. Blue is from lapis lazuli, a rock known for its rich blue color. Green is from copper oxide. Red is from the Armenian cochineal bug, found in the Armenian highlands. The bugs live underground and only emerge for a few hours each morning from mid-September to mid-October to mate. Gold is real gold, and it's attached to the pages with garlic juice. How on earth did people figure this stuff out?? (Excuse the upcoming series of horrible pictures because it's not easy to take good pictures of things covered in glass.)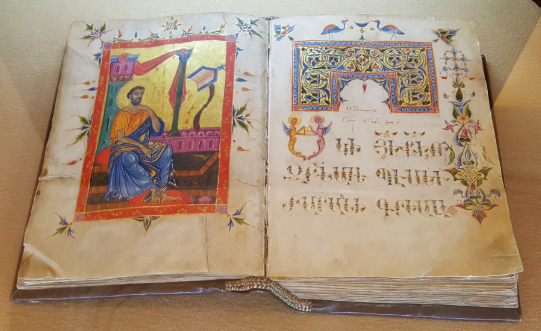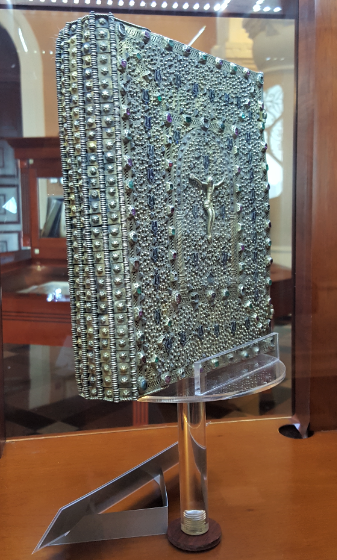 The Bibles especially have very beautiful covers because the quality of the cover should reflect the importance of the contents. Mostly, Bibles had silver, leather, or velvet covers. One Bible that they have on display was copied at Etchmiadzin and has a 6th-century ivory cover.
After the alphabet was invented, Bibles and other books started being copied all over Armenia, mostly in monasteries. It could take around two or three years to complete one copy. That sounds like long, but when you look at the amazing penmanship and drawings inside, it almost doesn't seem like it should be enough time!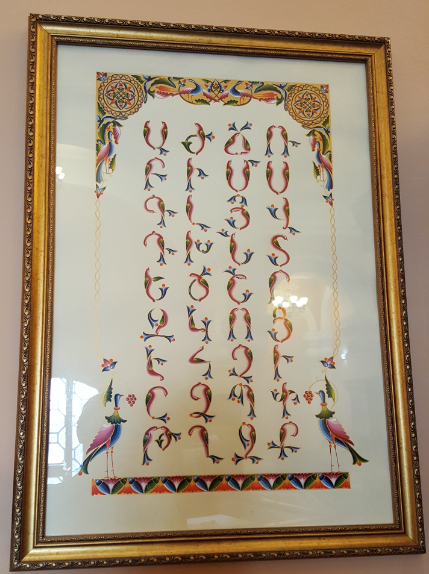 Until the 10th century, everything was written in all capital letters. They think that Mashtots only made the capitals, and lowercase letters were developed later on. They also used to use the alphabet for numbers. When the alphabet is written in four columns from left to right, the first column is ones, the second is tens, the third is hundreds, and the fourth is thousands. From top to bottom, the letters are 1-9. There's no way to write zero, so don't ask me how they dealt with that. For numbers greater than 9999, a horizontal line drawn over a letter meant that the value of that letter should be multiplied by 10,000. The western Arabic numbering system started being used in the 16th century… thank goodness because that old system is confuuuuuusing.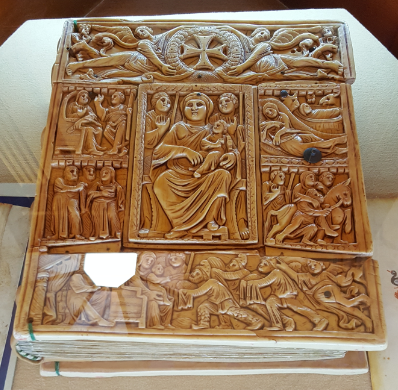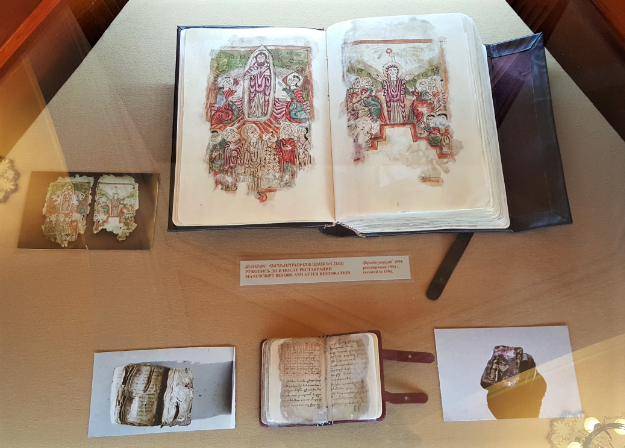 Armenians also used to have their own system for music. There are 49 classical Armenian musical notes and the great tragedy is that no one knows how to read it anymore. They can't find a key that explains it, so all of the music that they have is unusable. I feel like someone should write a historical mystery novel where the characters are searching for the lost key (if anyone out there wants to write it, you don't even need to give me credit… just send me a free copy of your book when it's finished).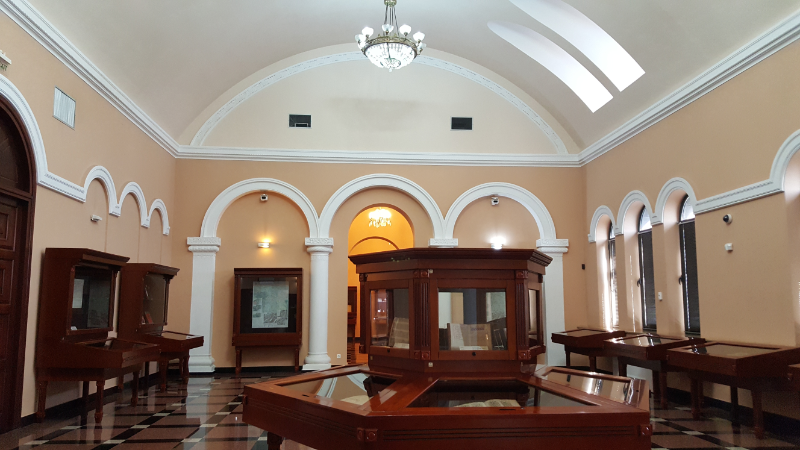 There are more than just Bibles at the Matenadaran, though at this point it might sound like that's the extent of the collection. There are definitely MOSTLY Bibles, but they have a bunch of other cool things too. There's a 6th-century book written by David the Invincible, the first Armenian philosopher. There are 5th-century Armenian history books, including one written by Movses Khorenatsi that was the first attempt to create a complete history of Armenia from its origins. Armenia's first legal text is displayed, written in the 12th century by Mkhitar Gosh (he also founded Goshavank Monastery). Since, as you know, everything was done first by the Armenians, Anania Shirakatsi's work is also displayed, showing that he claimed in the 7th century that the earth is round and that the moon has no light of its own and instead reflects the sun's light, though he had no way to prove either claim (Galileo didn't come along until the 16th century). There are also 3,500 manuscripts written in languages other than Armenian.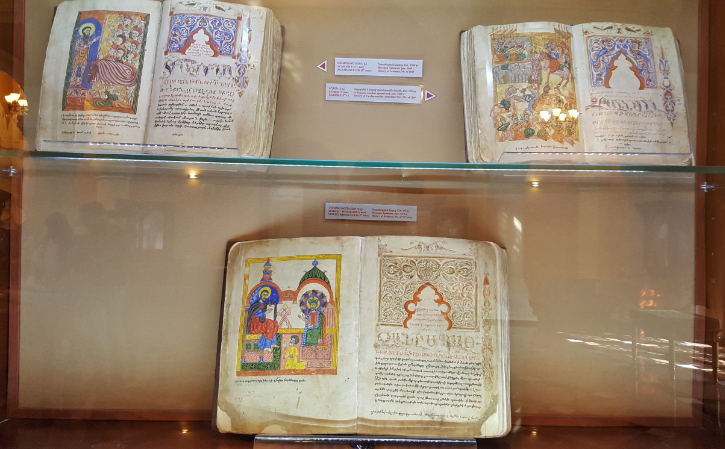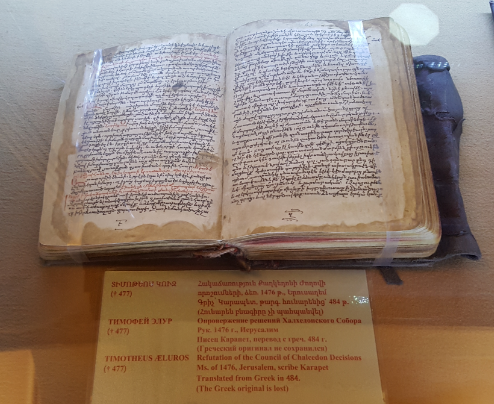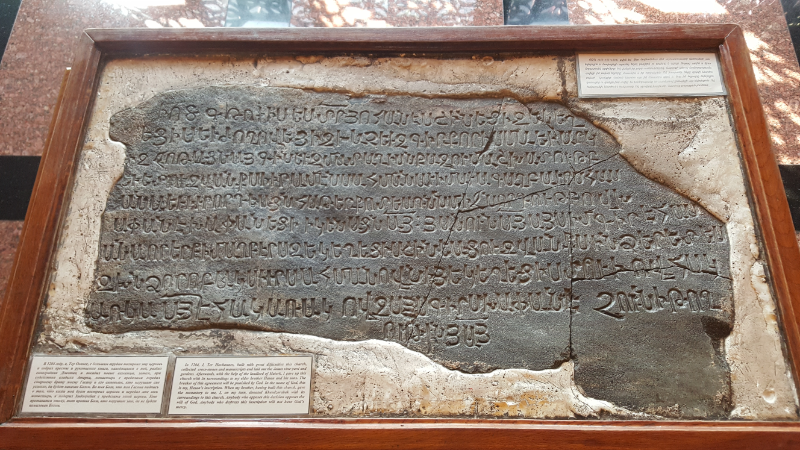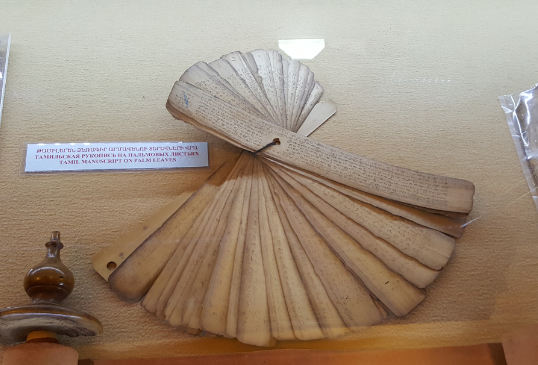 The printing press was invented in Germany in 1440, and the first Armenian book was printed in 1512 in Venice. The first Armenian Bible was printed in 1666 in Amsterdam. Etchmiadzin eventually got its own press, and it printed its first book in 1772. All of those books are displayed in the museum.
There is also an entire medical section. Mkhitar Heratsi, the father of Armenian medicine, lived in the 12th century. Some of his books are there, plus many others. There are books talking about different herbs, Armenian and imported, and their medicinal qualities. At the Matenadaran, they have used some of the recipes for elixirs and lotions and other beauty products in the old books and recreated them! Isn't that cool?? One of them, the "royal elixir" is made from 54 herbs that are gathered on specific lunar days in order to make the elixir stronger. It was used in the Middle Ages to give the kings "youthfulness and zest" and it "heals the heart and makes the spirit happy".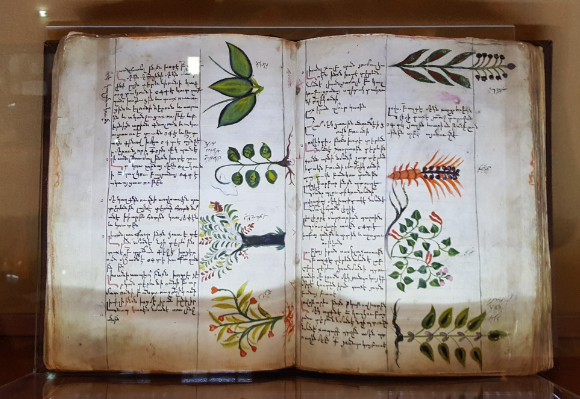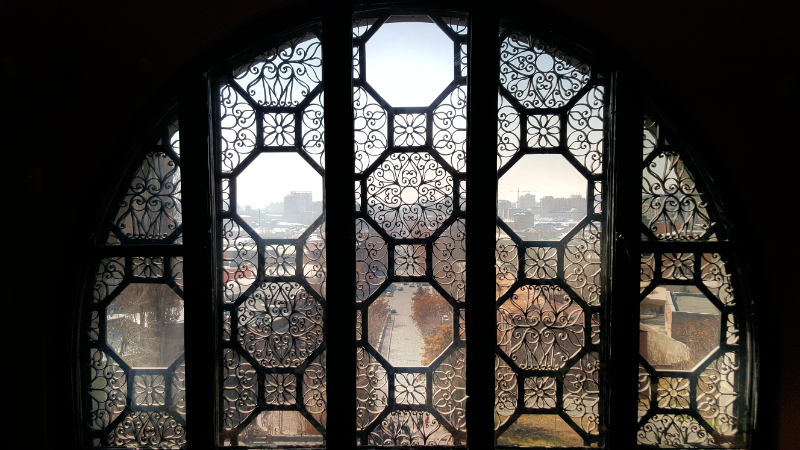 Side tidbit: when we were talking about the royal elixir, our guide brought up the fact that at Etchmiadzin, they make myrrh every seven years. Armenian priests come from around the world to take some back with them and use it sparingly until the next batch is made. Each new batch is mixed with the old, so there's continuity from the very beginning of the Armenian church. It contains over 40 herbs and is mixed in a big, silver cauldron.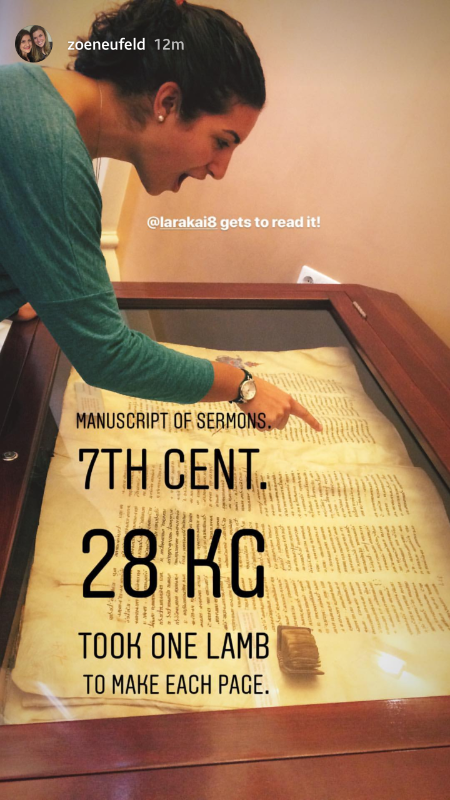 Finally, the funniest display they have is a contrast between the biggest and the smallest books in the museum. The largest one is 604 pages, and each page is an ENTIRE lambskin. That means that 604 lambs went into the creation of that book. Like what. It weighs 28kg and is the Homilies of Mush. It's now split into two parts because two women decided to save it during the Armenian Genocide. They found it in the ruins of the church in Mush, split it in half, and both headed towards Etchmiadzin. One woman made it. The other did not, but before she died, she buried her half at a monastery. It was found years later by a Russian soldier. Those two women saved that book from sharing the fate of the estimated 20,000 manuscripts destroyed during the Armenian Genocide.
The smallest book doesn't have a story to go along with it, but it weighs 19g and, in contrast, did not require one lamb for the creation of each page. It's a church calendar, and apparently you can't really read it with the naked eye which seems a little inconvenient to me… Oh well.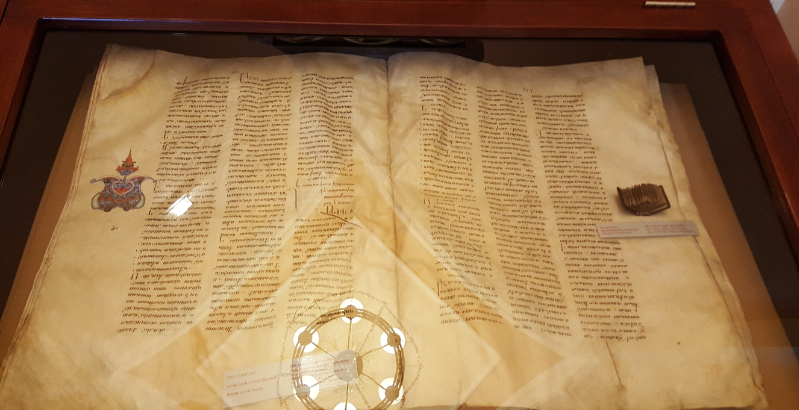 It would have been a shame to leave Armenia after 9 months without visiting the Matenadaran. It was absolutely worth the visit, and absolutely x10000000 worth the tour. I am a lover of books, art, and architecture, so it was kind of like heaven to me, but I think that even if you weren't, it would be an interesting and worthwhile trip.