My southern adventure continued with a relocation from Kapan to Goris. The hotel staff in Kapan spoke no English, so I had to rely on my Armenian skills to figure out how to get there via public transportation. Here's basically how my conversation with the hotel guy went:
Me: Tomorrow I want to go to Goris. Is there a marshrutka?
Guy: Yes, at 9 and noon.
Me: Do I have to call? (to reserve a seat)
Guy: Yes.
Me: Can YOU call?
Guy: Yes.
I crossed my fingers that I had actually said what I wanted to say, and sure enough, the hotel guy knocked on my door at 8:50, right as I was getting ready to walk out. He walked me out to the street, the marshrutka came, and I was off! Nice.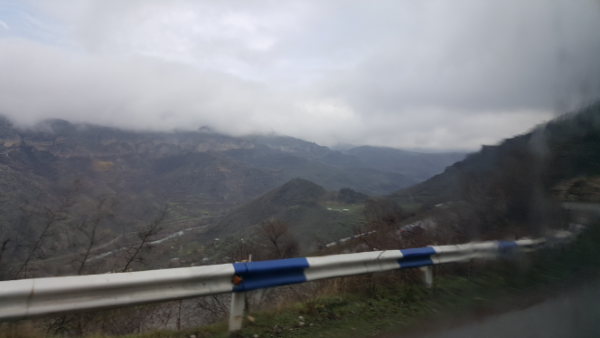 In Goris, I was staying with one of Kelsey and Olivia's friends, Mary, who I had never met but has an extra room and was willing to take me in. Cool! She was going to call me when she finished with work for the day, but by chance, we bumped into each other on the street! Goris is a decently big town, so I think that's impressive. She was walking up the street towards me, I looked at her and thought, "Hmm… she doesn't fit here," and I gave her an inquiring look. She apparently thought the same about me and said, "Are you Lara?" So that's how we met.
Goris is a city (town?) of about 20,000 people. I wasn't expecting that when I got there. I guess I always think that places are going to be tiny little villages with nothing going on because everyone always acts like there's nothing happening in the country outside of Yerevan. I was pleasantly surprised! It's nestled in the mountains, right near the eastern border with Artsakh, so the scenery is stunning. The area has been occupied since at least the 700s BC, and for much of that time, people lived in caves in the weirdly shaped mountains around the town. The caves were inhabited until the 18th century!
I think one of my favorite things about the south is that in every place I visited, the topography was sooo different. The cities aren't even that far apart, but they look nothing like each other. In Goris, if you walk around the "Old Goris" area, it's like you stepped onto another planet. I can't even begin to describe the rock formations, so check out the pictures to see what I mean.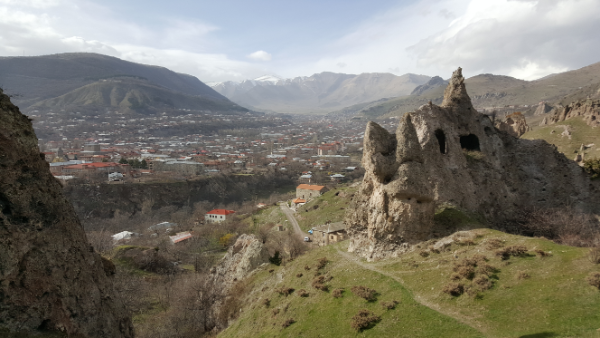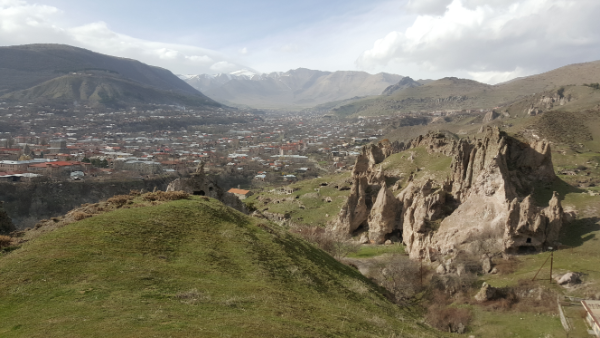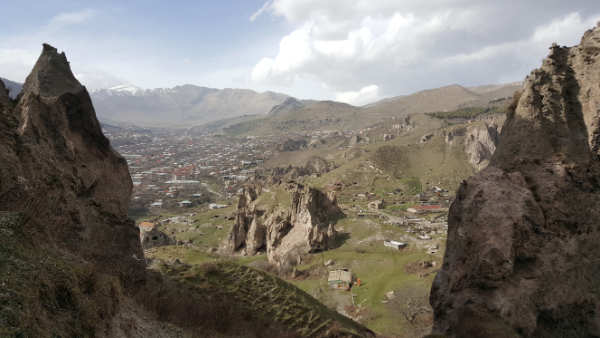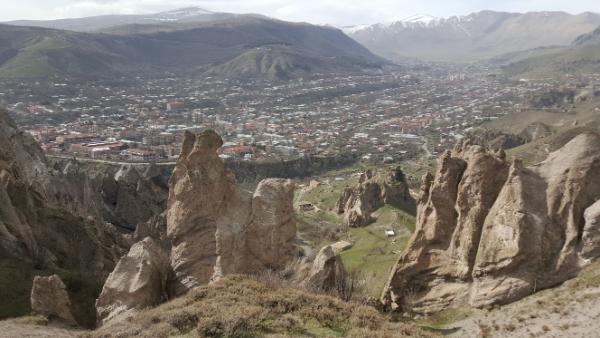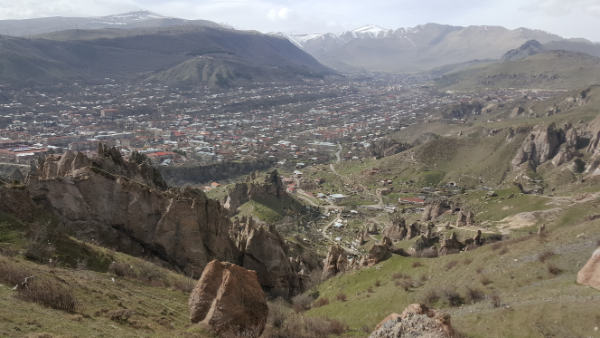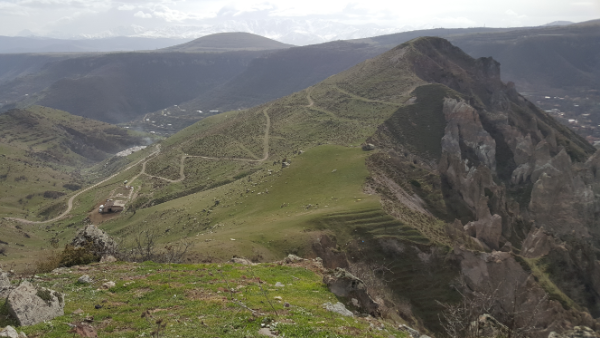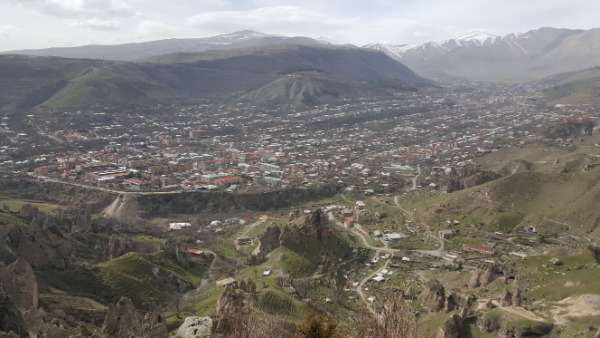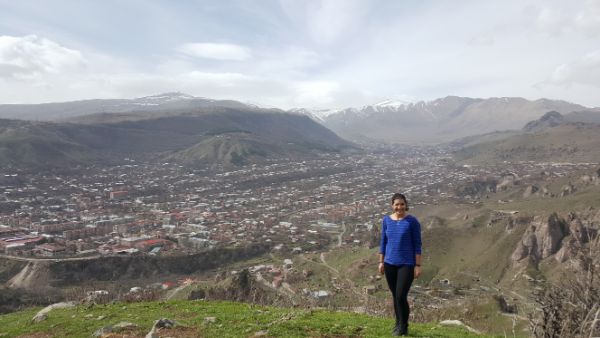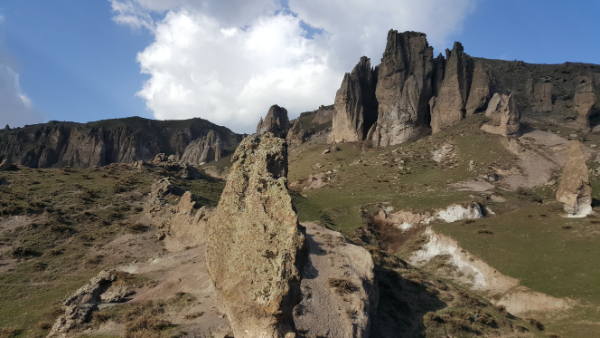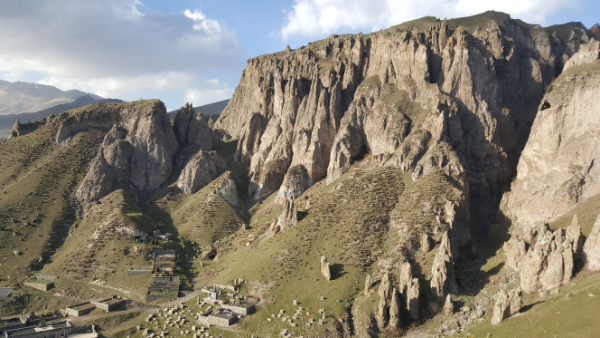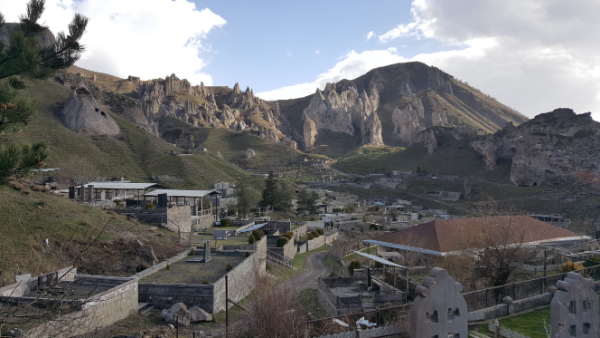 Mary and I walked around Old Goris a bit during the evening after I got into town, and I went on a more intense trek the following day. I tried to follow an actual hike through the mountains, but it was poorly marked and very confusing. Instead, I ended up wandering around on random cow paths that went into some of the strangest places. Oh, well. That was more interesting anyway… at least, I assume it was but couldn't tell you for sure because I still don't know where I was supposed to walk.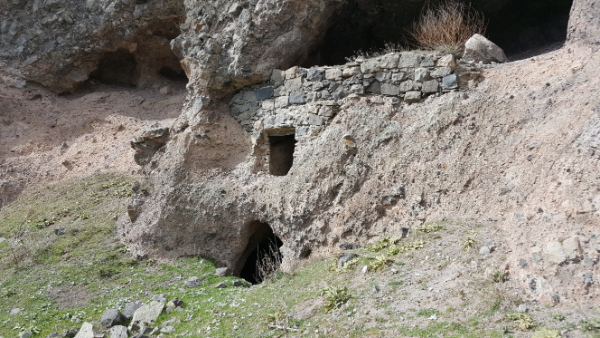 As far as I can tell, the actual path doesn't go past any of the coolest things. My favorite part of the walk was checking out some of the cave homes. So many of them had doors that you needed to rock climb into, and you could see where the previous inhabitants had chipped hand and foot holes into the rock to help them climb up. Can you imagine having to rock climb into your house?? My reaction to that question is, "IS THAT NOT THE COOLEST THING YOU'VE EVER HEARD?" but I imagine that some of you are probably more on the, "Ummm that sounds horrible," page. I love enclosed spaces which means that caves are just about my favorite thing, and I've now officially decided that my dream home is a cave home (with a very comfy couch inside, of course).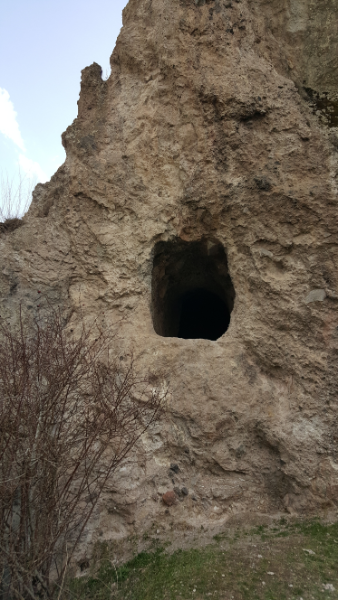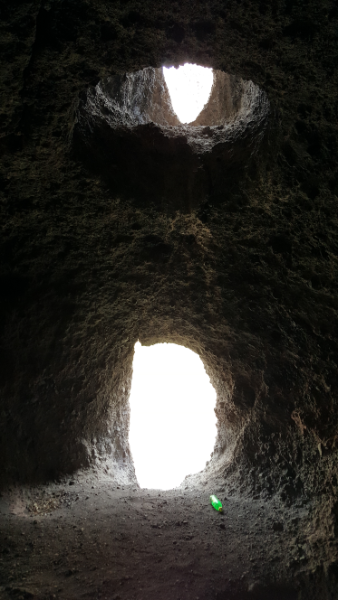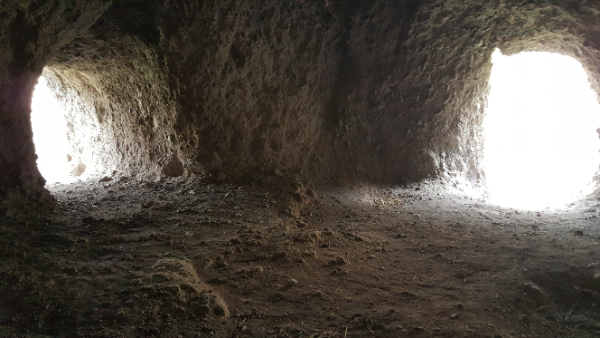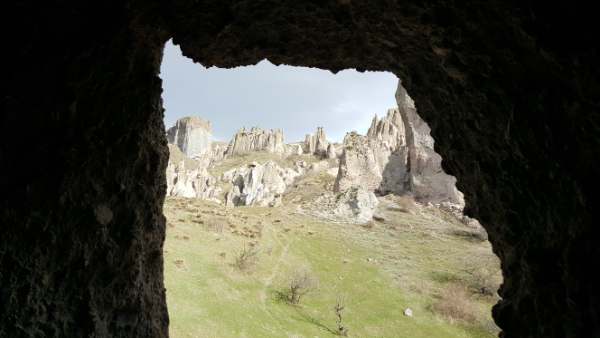 After I finished getting lost in the weird mountains and creeping around abandoned cave houses, I headed into town to check out a few of the sights. I have to say that the buildings in Goris are some of my favorite in the whole country. I love stonework, and the town is overflowing with pretty stone buildings. Even the abandoned buildings look beautiful!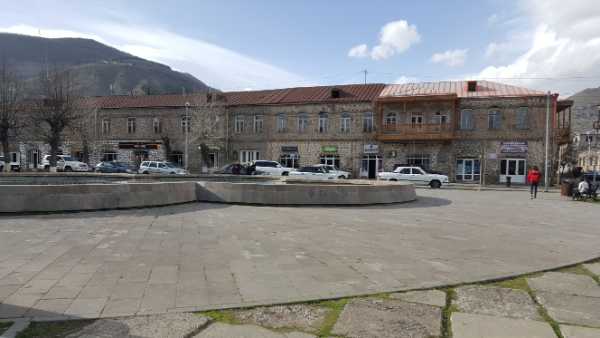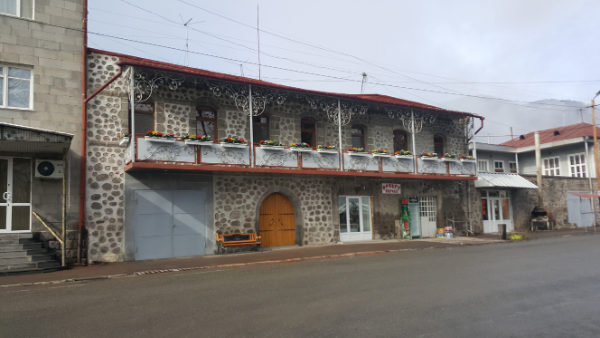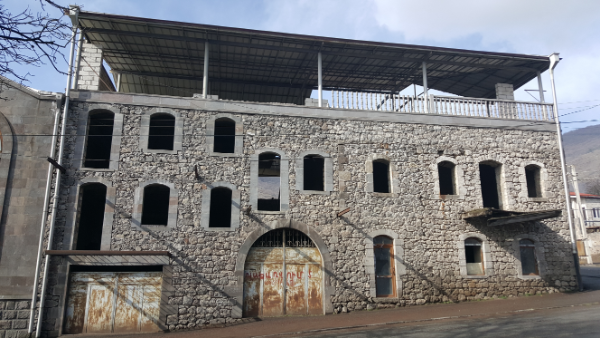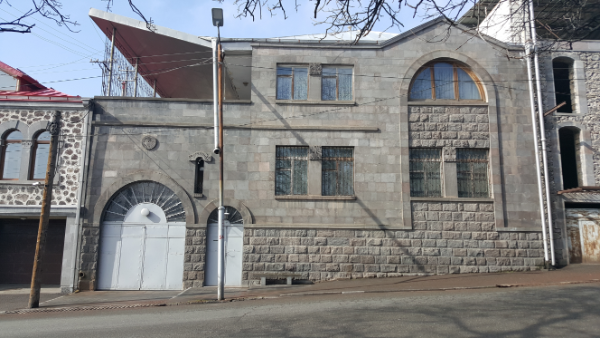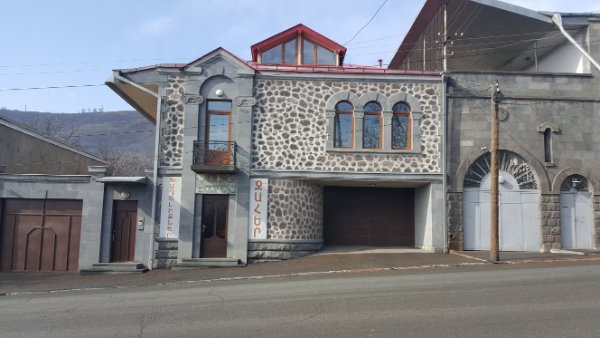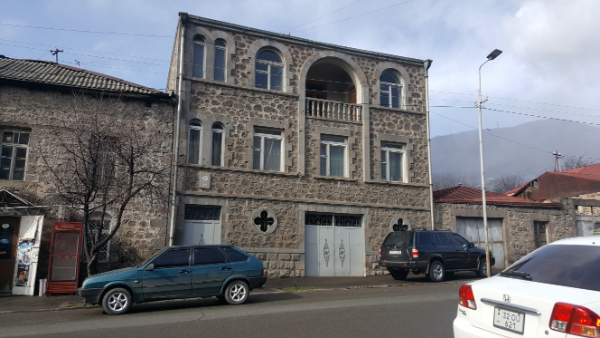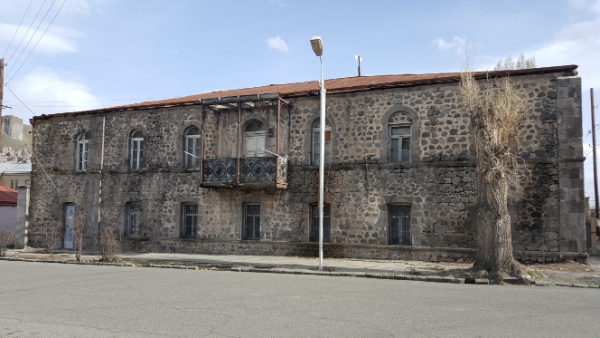 I visited two churches in town, St. Hripsime and St. Gregory the Illuminator. St. Hripsime was originally built in the 4th century, and St. Gregory was built in the early 1900s. St. Hripsime is small and pretty and was rebuilt a few times, first in the 1500s and then in the early 2000s. the inside feels like you're inside a cave… appropriate. St. Gregory the Illuminator Church is slightly more Armenian-church-typical. The inside is plain, and the outside design is nothing extraordinary, but the stone color is a pretty grey that I enjoyed. They also had a very nice gate entering into the grounds, and metalwork is another craft that I'm a big fan of.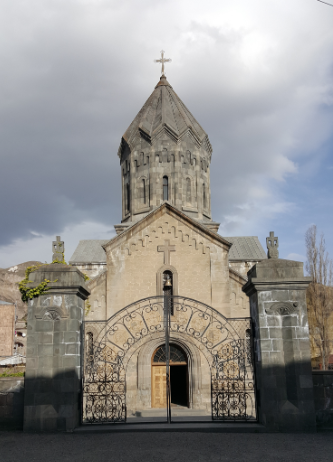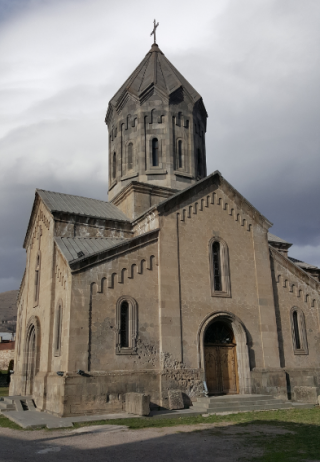 Between the natural beauty of the surroundings and the man-made beauty of the town, it's definitely on my list of favorite places in Armenia. Mountain views, easily accessible adventure, caves, stone buildings… what more do you need?