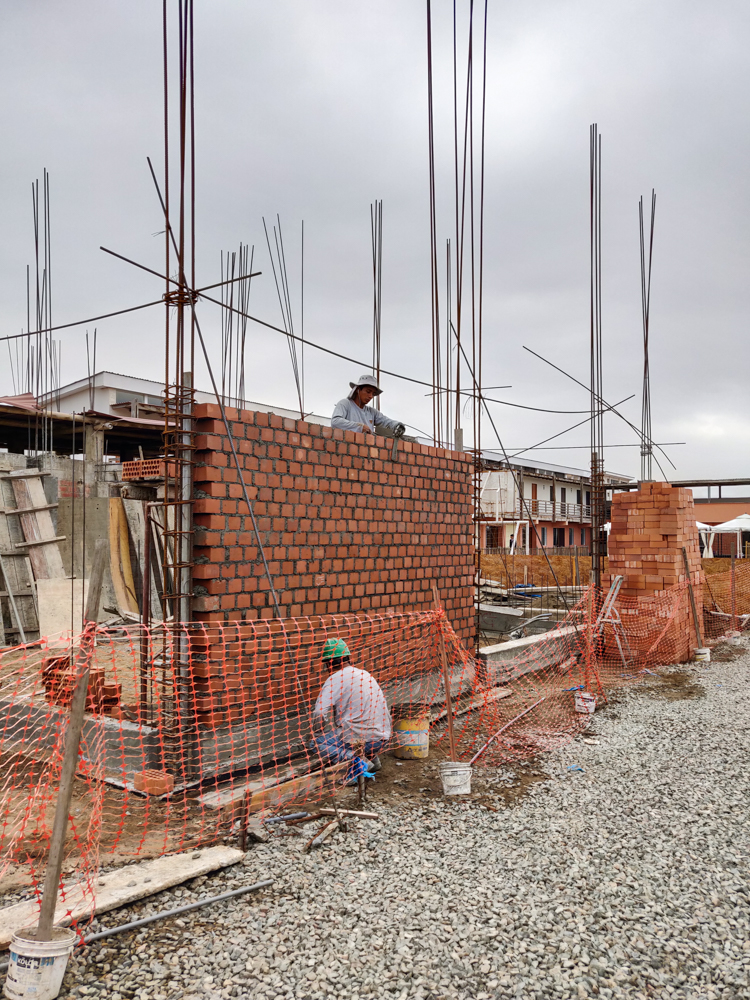 I barely had a chance to settle back in after coming back from the States. My first day back at work was a Tuesday, and by the next Sunday, the next team was here. Talk about a reality check! Not only was the actual team week full of extra responsibilities, but I also did more than usual for the pre-week preparation. Debbie put me in charge of making the work schedule and supply shopping list. No pressure! She was there if I had any questions, of course, but it was still stressful because I wanted to do a good job. Thankfully, the projects for the week were pretty straightforward, and we already had a lot of the supplies we needed. That made for a short shopping list… which almost worked against me because I felt like I must be forgetting something. (Spoiler alert: I didn't! We had everything we needed, and the projects all went just fine. Phew!)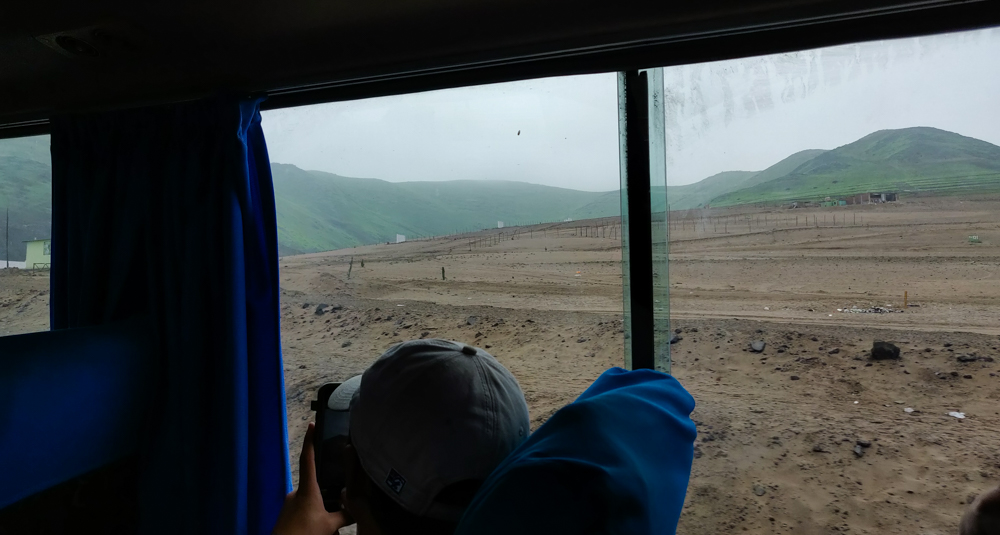 This team was from Hudson, North Carolina, and it was my first time having a team come with a few people I already knew! When I was here in 2017, I was around for one team week, and it was this church. The only repeat people were the two team leaders, Rick and Kirsten, but it was exciting to see some familiar faces! Last time they were here, Rick helped Debbie and me with the soldering for our robots, so they hold a special place in my heart.
I feel like I say this about everyone, but every time I say it, it's absolutely true… this team was so much fun! Team weeks are an extra burden no matter what because there's simply more work to do, but there are things that can be made easier by a good group of people. Everyone listened and wanted to do a good job on the work projects, and on top of that, they were all interesting and entertaining people. We have a unique opportunity in being here to build solid relationships with people from all sorts of different places and backgrounds. It's pretty cool!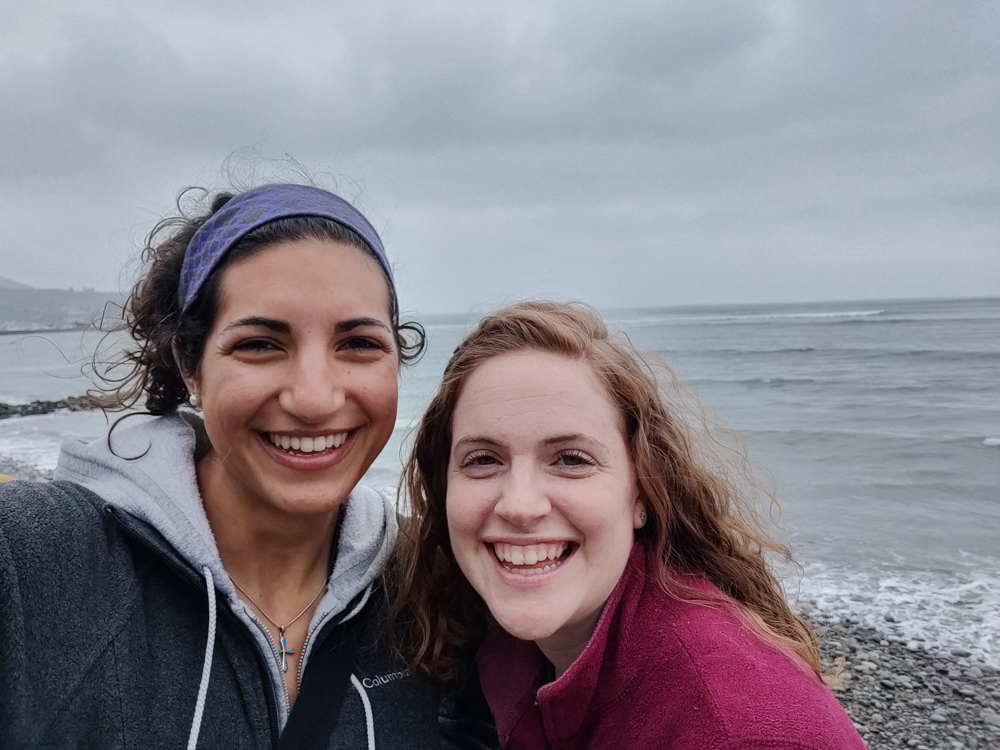 We kept plugging away at the work projects, and guess what? The bamboo fence is finished!!! It only took like 3.5 weeks' worth of work. Like I said in my last post, the team from Pleasant Ridge finished putting it together, but there was still a bunch of detail work left. My Hudson fence crew helped with some final sanding, stuffed the tops of the bamboo with this material that I think is a type of plaster? (not really sure about the English translation, but we put it in there to keep the kids from sticking trash inside – hehe – and to keep bugs out), reinforced the connections between the poles and the horizontals with wire and wicker, and finally, touched up the varnish job and varnished over their wicker wrap. Things I never thought I would do in my lifetime: wicker a fence. What a ridiculous concept! So yeah, that all took seemingly forever to finish, but now it's done and I'm a bamboo fence expert!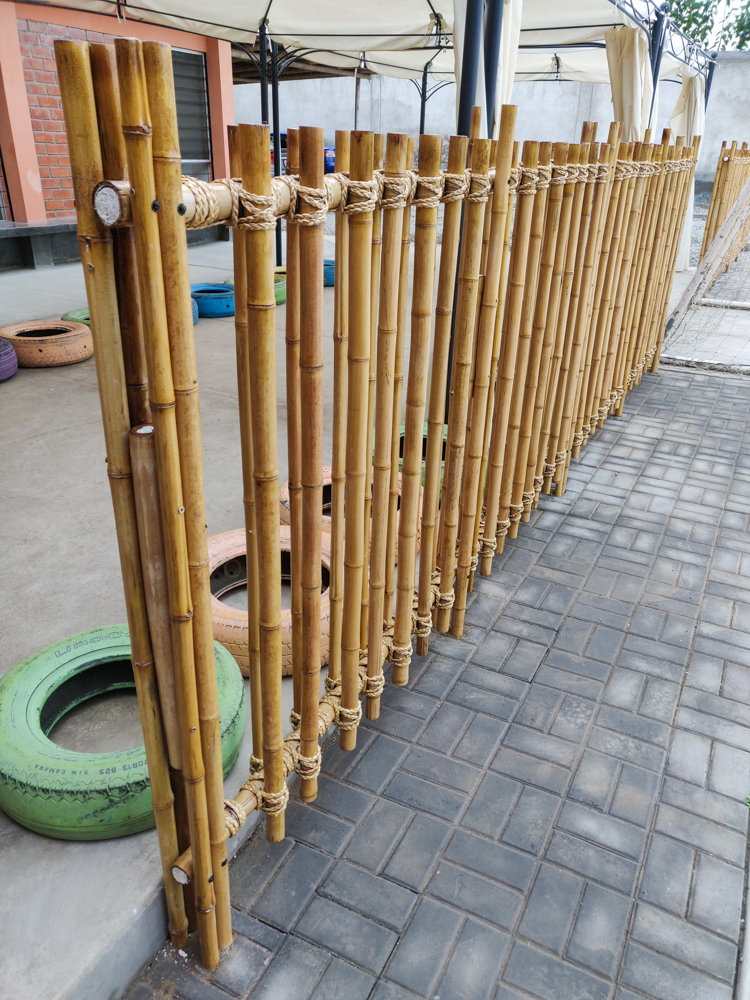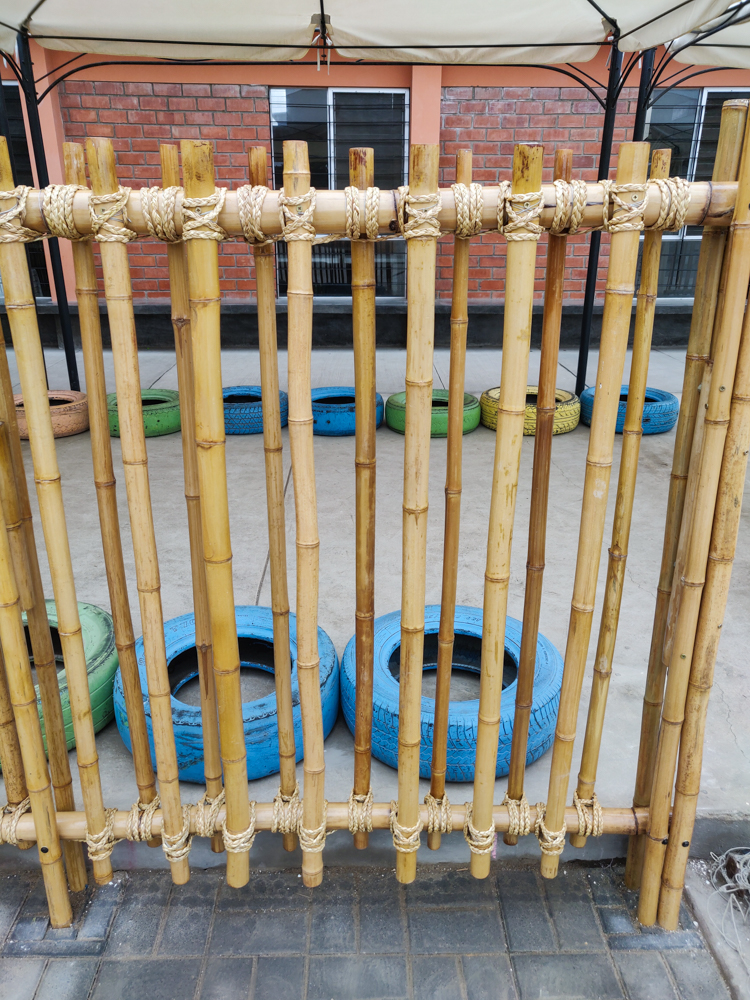 One of the other work groups kept going on the trench for the septic system. That has also been an endless project, and I still have no idea what they're doing. I assume they did a good job… they dug and dug and the hole looks different from when they started, so let's just say that everything went well.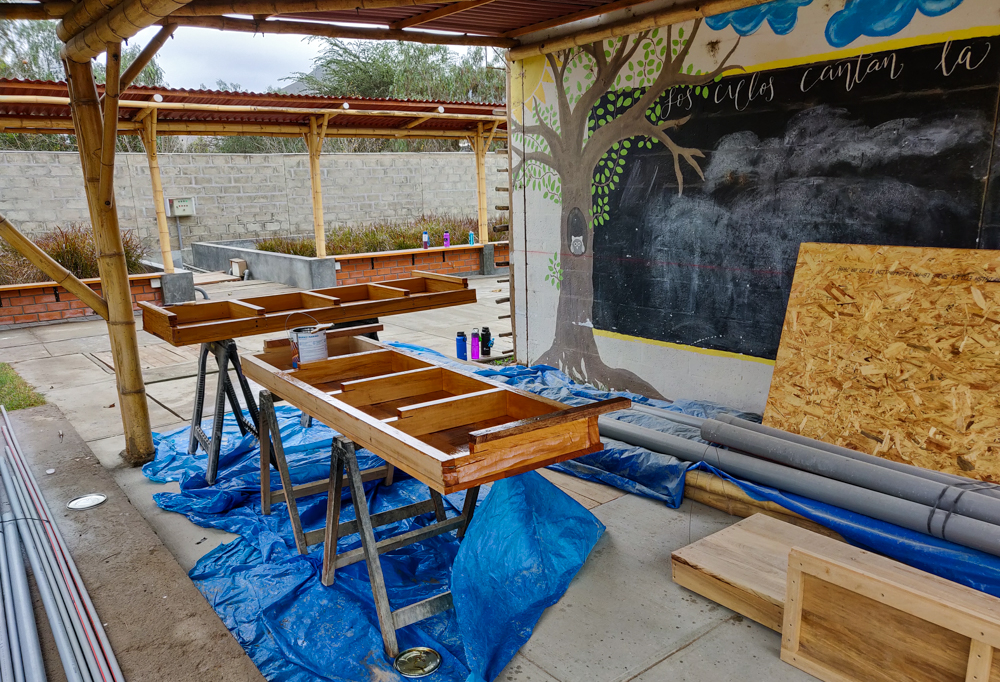 The last big project was setting up an irrigation system for some new plants with the optimistic goal of actually planting them before the team left. Have you ever installed an irrigation system? It's not terribly easy. I mean, I suppose someone thinks that it is, but that person has probably done it a million times. All I know is, getting the system to work across the entire planter was quite the feat.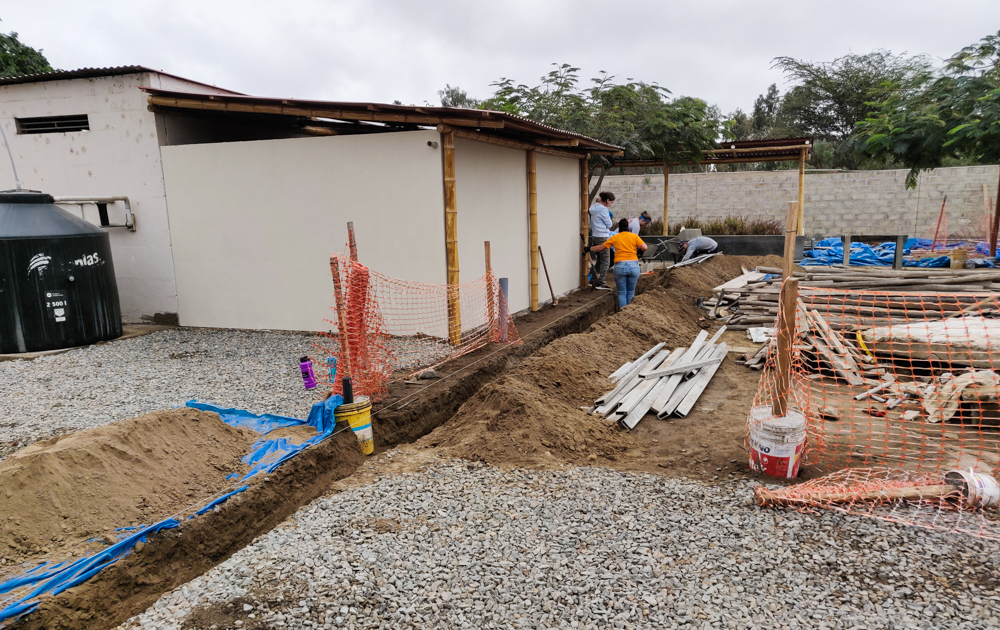 Friday morning was a stressful mess of adjusting the pipes, raising and lowering them to try to get water to flow the way it needed to. It seemed like maybe it wasn't going to happen, but after lunch, Debbie announced that we were going to plant the flowers! I can't take any credit for getting it to work, but I was happy to share in the fun of planting. It was exciting to see that project finally coming together, too. If you count from when they started building the planters, it's been a work-in-slow-progress since March!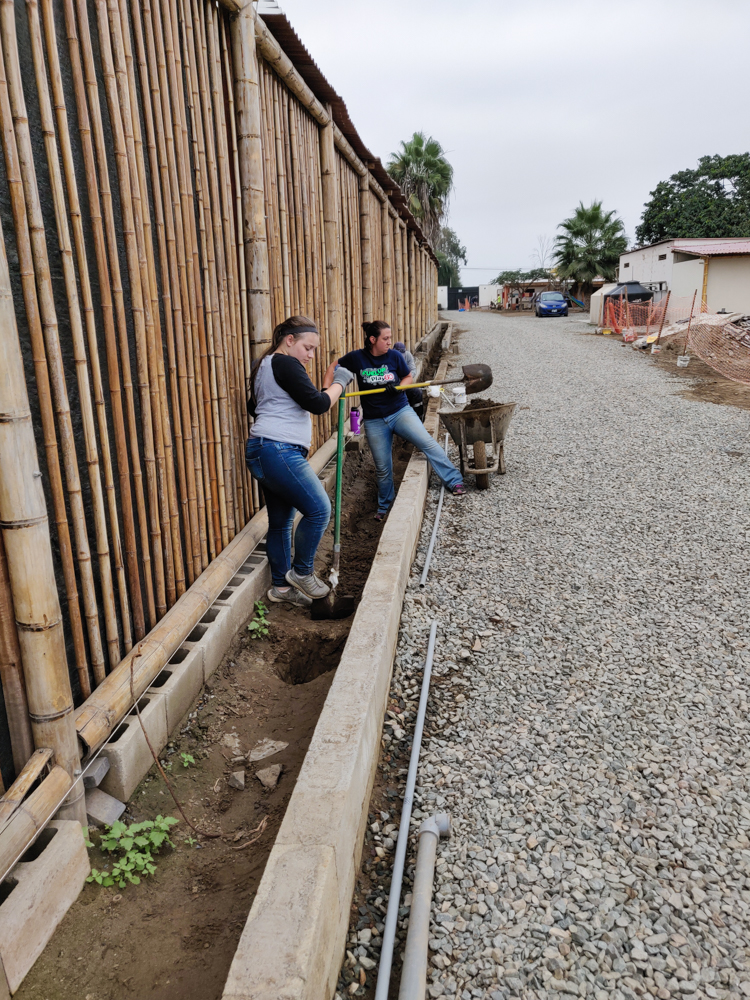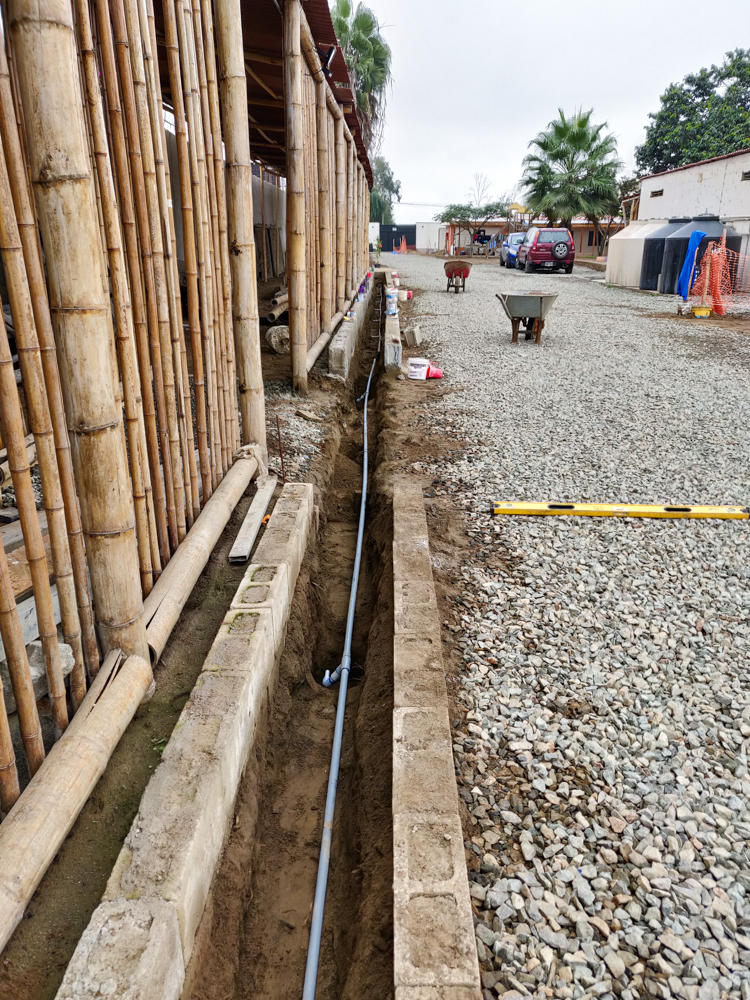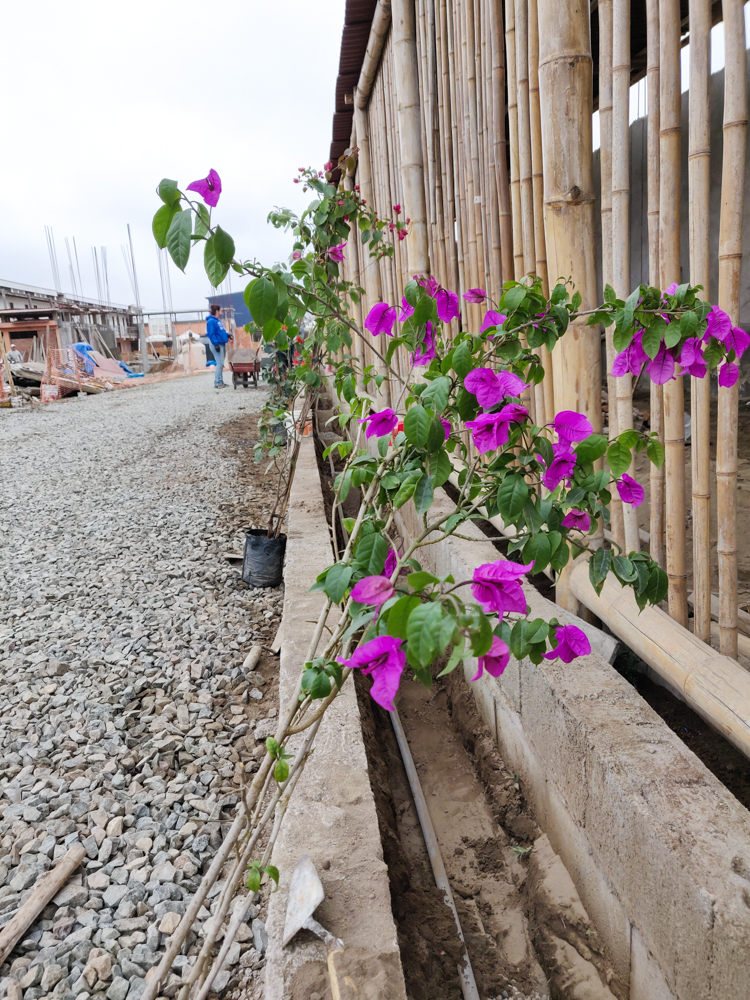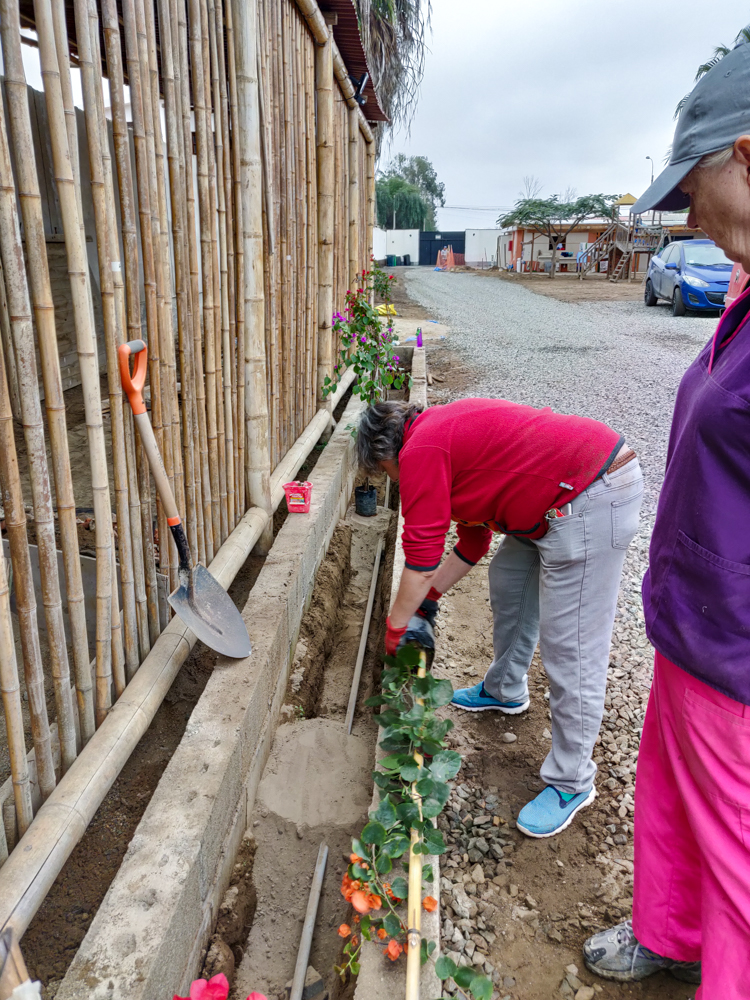 In other news, WE HAVE WALLS! Sorry, topic change. The construction is moving! We're making some VERY visible progress. WE HAVE WALLS!! Enjoy these pictures of the construction site that actually is starting to look like a building! AHHHH!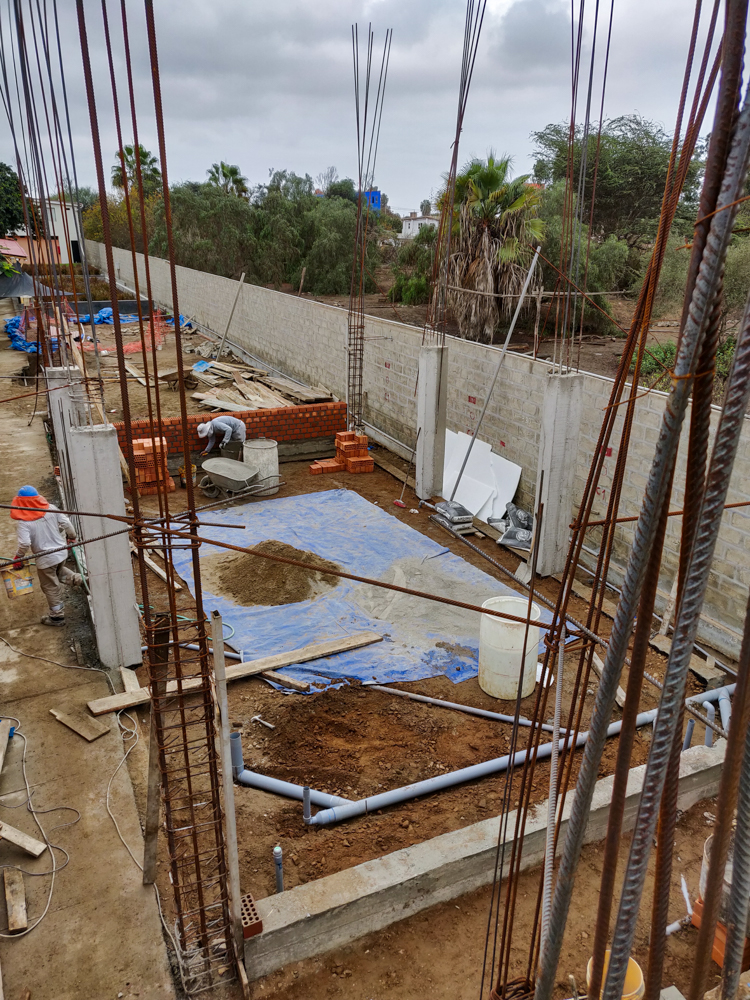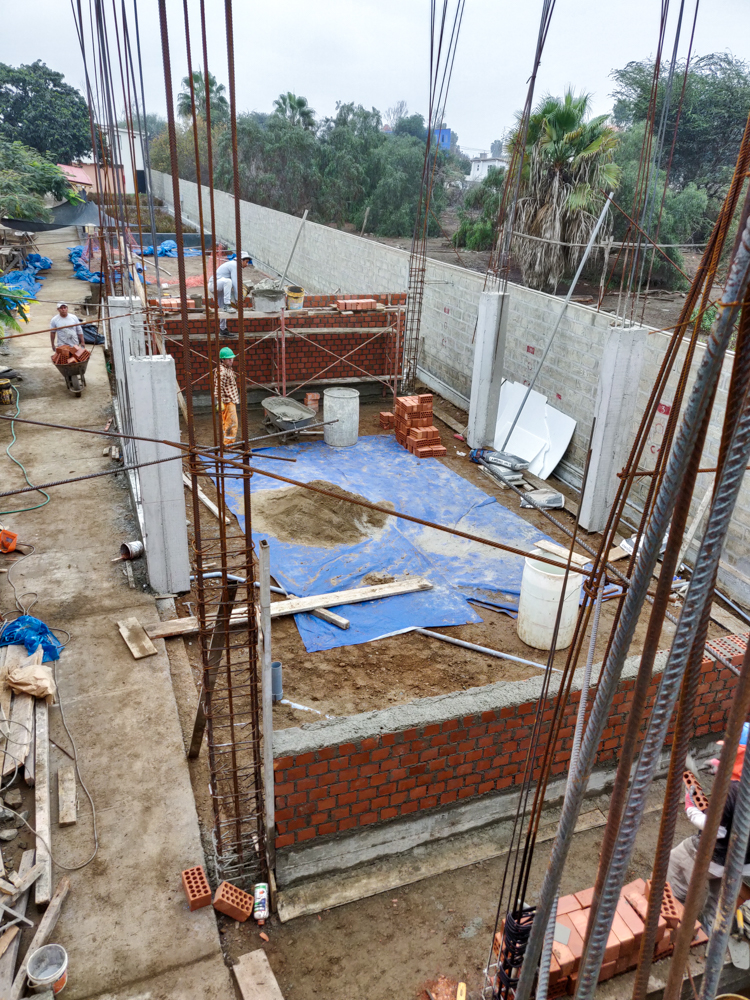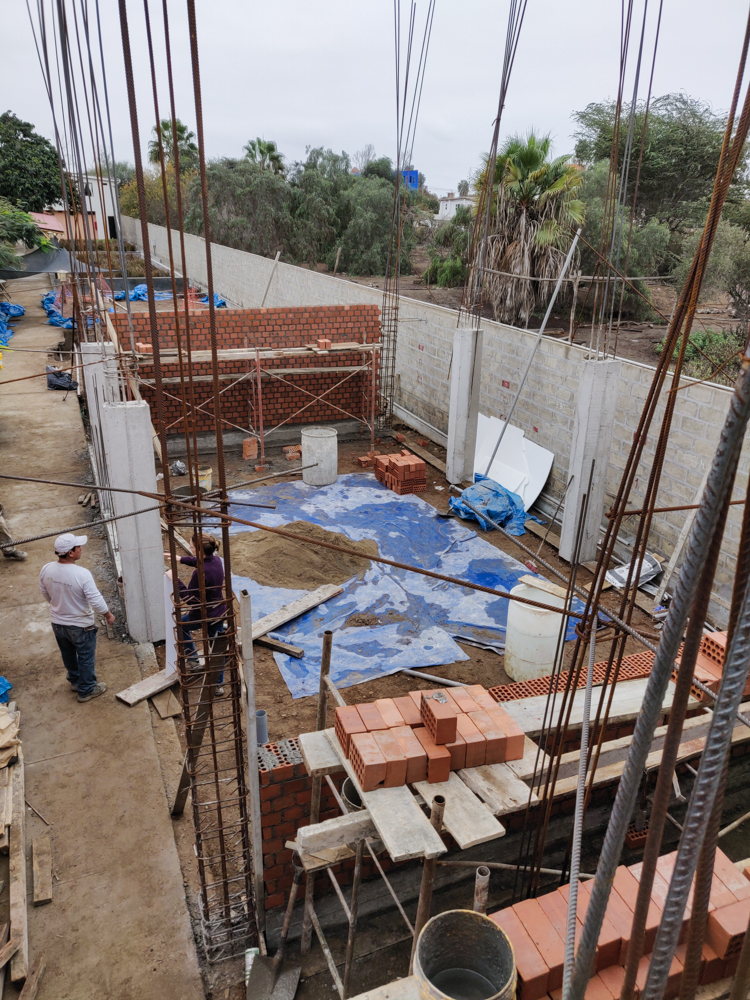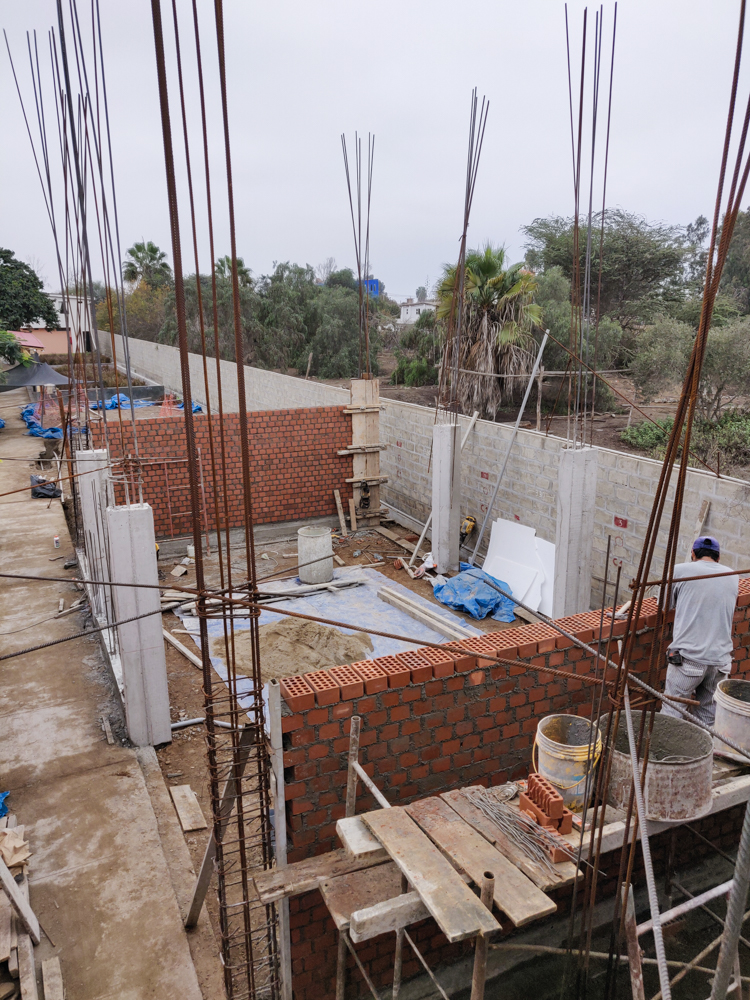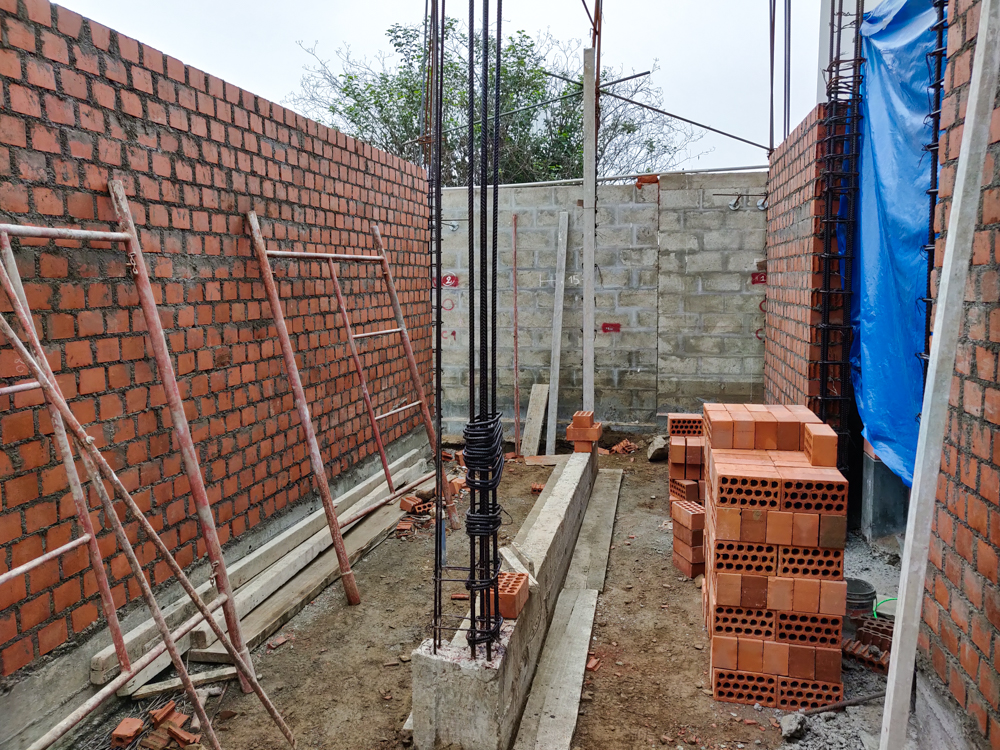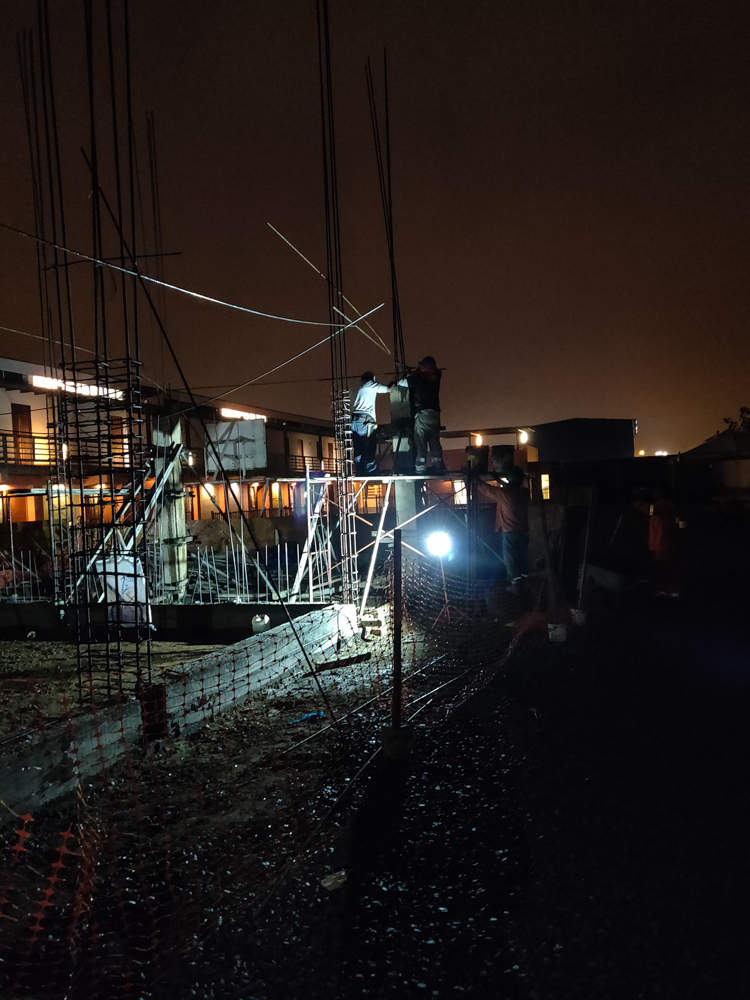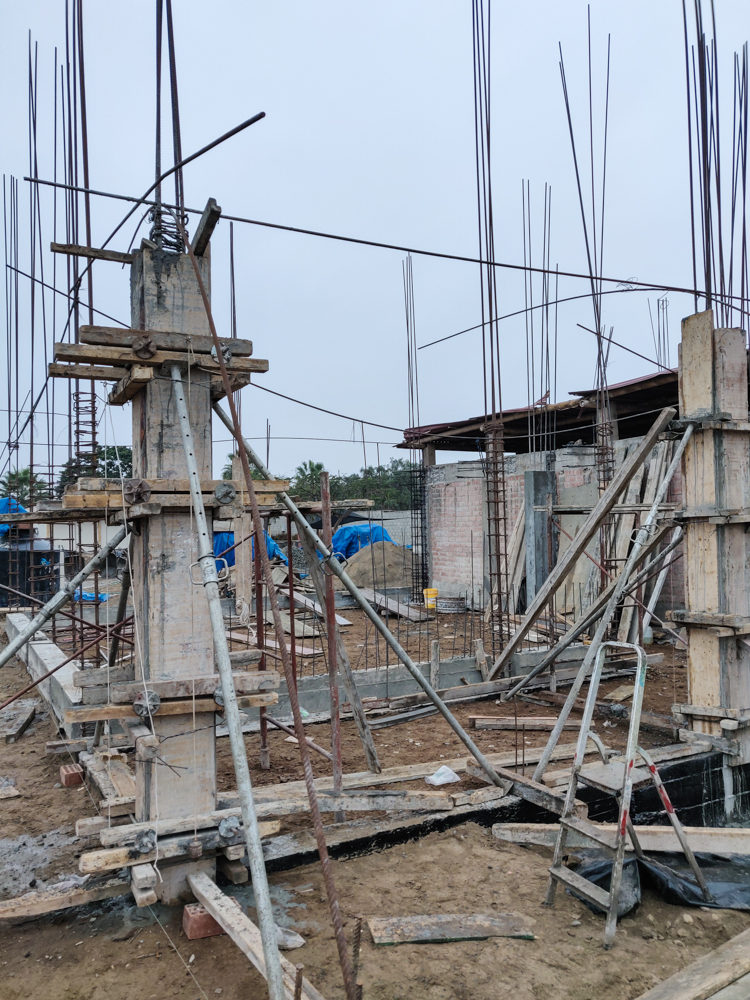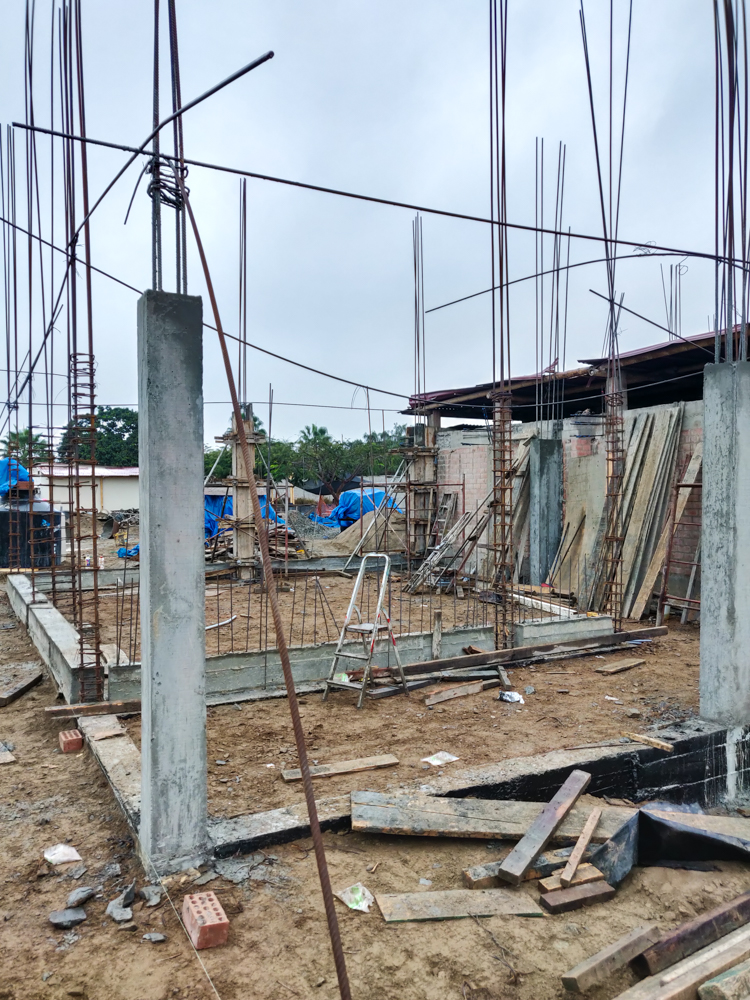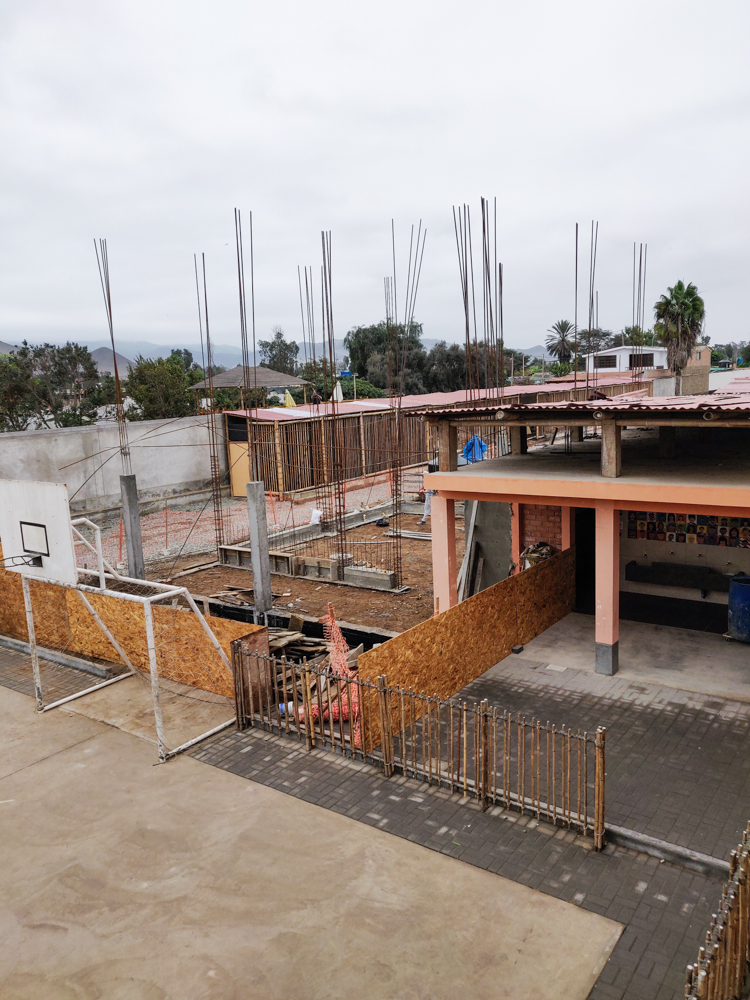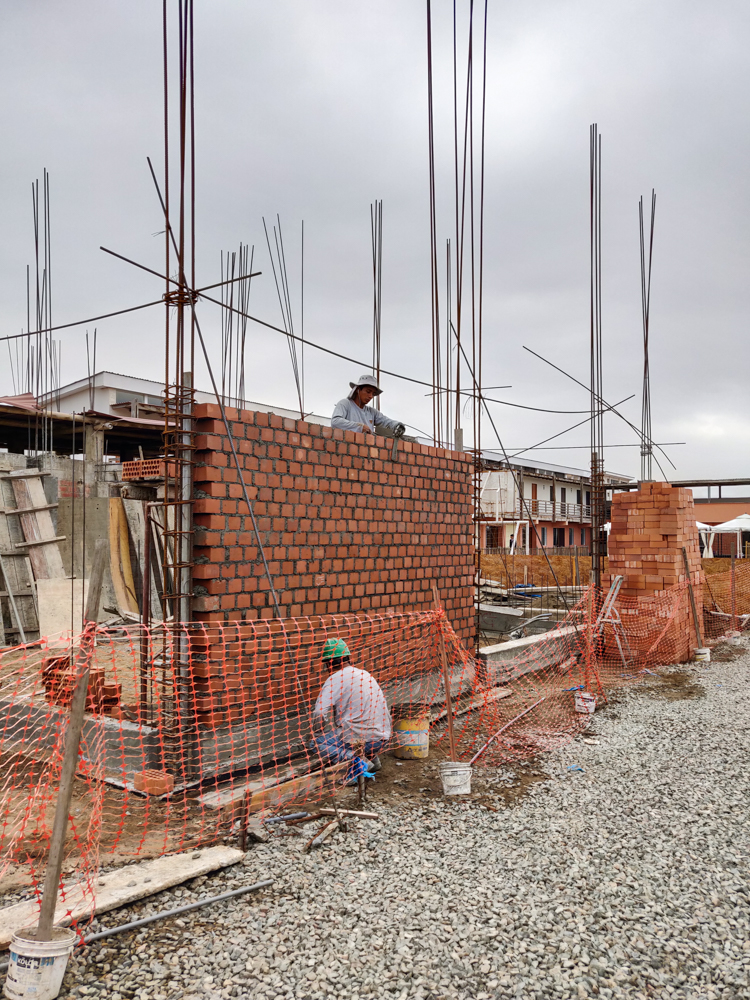 And so, we wrapped up another successful team week. As always, it was sad to see everyone go. This time, I was half asleep because we didn't say our goodbyes until about 10:30PM (I started feeling like I was falling asleep around 8. Is this old age setting in?), so it wasn't as traumatic as usual. Plus, a few members of the team were sticking around for another week to do a medical clinic for the families, so it wasn't a full goodbye. AND we picked up a new arrival from the airport, an intern, Betsi, who is going to be here for three weeks. So even though one busy week ended, it didn't mean things were going back to normal. I'm not sure I even know what normal looks like anymore.