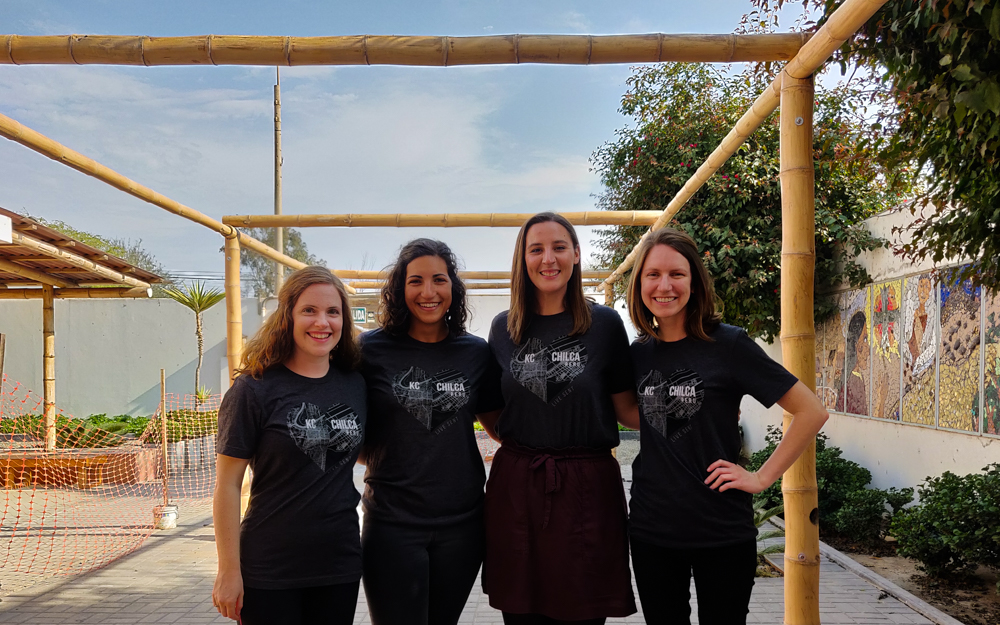 I think I've maybe had half a second to catch my breath since I last wrote. My gosh, the last four weeks have been insane. I don't even know where to begin… The first two weeks were busy, but that was expected. We had two church groups come back-to-back, and team weeks are always crazy and exhausting. Then, instead of having a chance to recover, Debbie and I had to scramble to put together up-to-date drawings of the entire property. I'll talk about that later. Let's start with the team weeks so I don't start rambling. This will be long enough as it is.
The first team was from Gateway, the same church that sent the last team we had in July. I had met the two team leaders on the July trip, so it was both fun to see them again and to meet the new people who came with them. I was nervous going into the week because I was totally in charge of the service projects for the first time (Debbie was still at least somewhat involved during the other team weeks), but it ended up being great! It was nice to have more autonomy and be able to adjust the plans based on how things were going without worrying about overstepping.
The team only had 8 people which, I have now decided, is the perfect size for a team. It was enough people to get things done but not so many that I had to manage like 20 projects at once. I had people working on just a few different things, giving me time to slow down and help with the work rather than having to constantly run from group to group to supervise.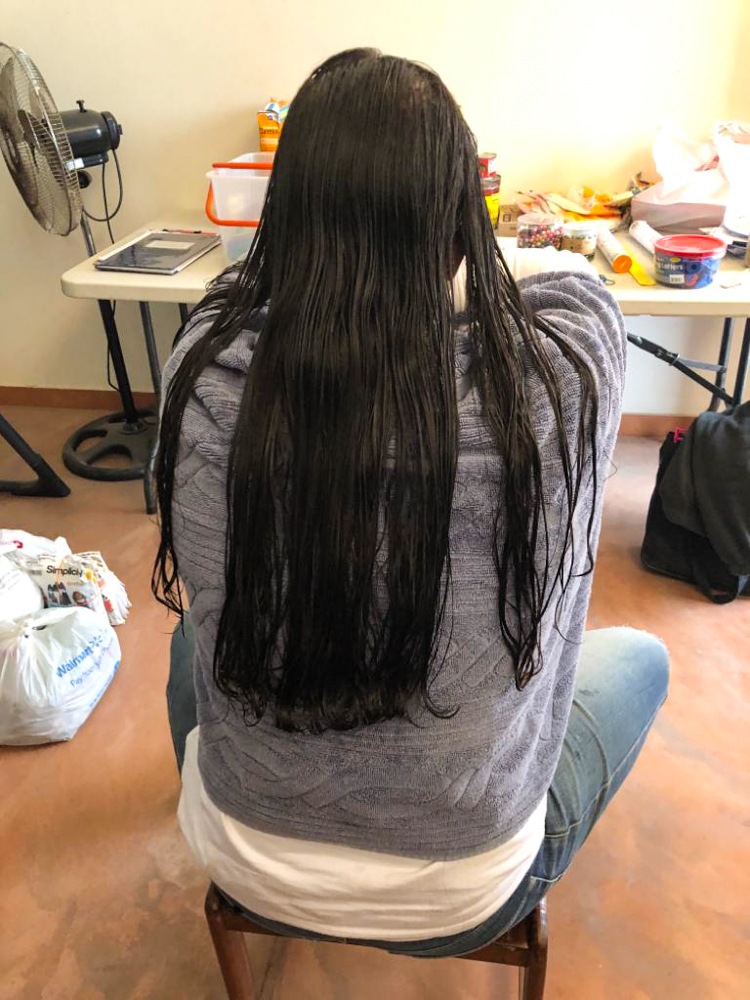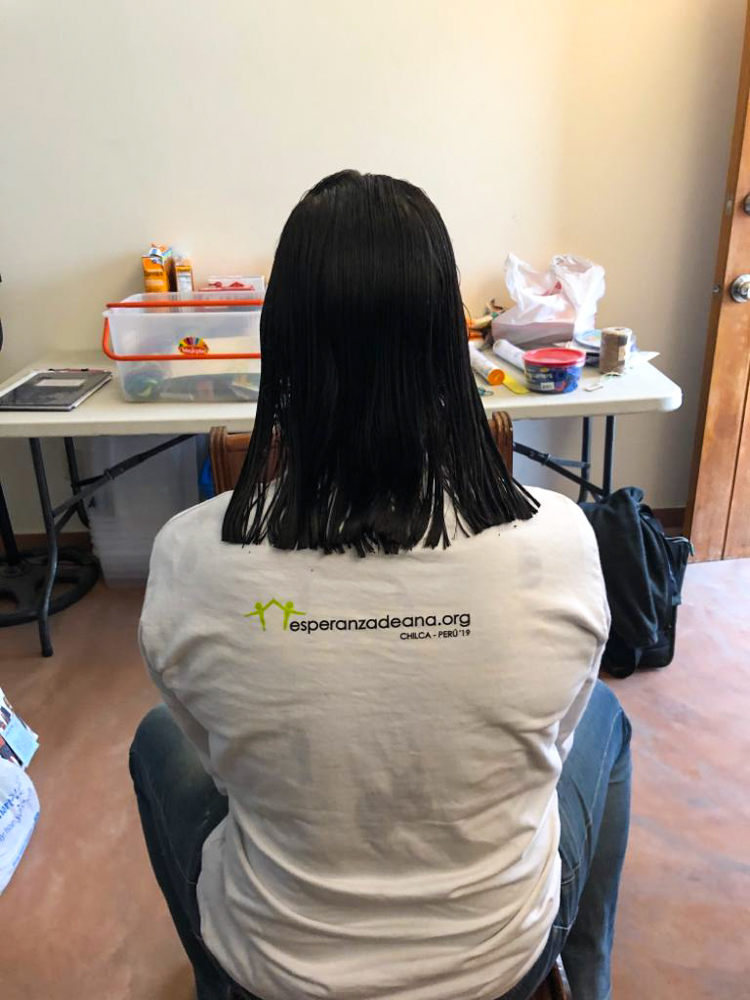 They did a ton of little things here and there, but the big project of the week was to build a bamboo shade structure in the front entry area where the kids wait for their parents to pick them up and parents wait for meetings and such. In the summer, the sun is brutal, so without any shade, it's not the most welcoming environment. I had some big dreams for how much work we could accomplish each day… I actually thought we would have the structure assembled by the end of the week. Ha! We only got as far as finishing the foundations and cutting/prepping the bamboo for the structure. Still, they did an awesome amount of work, and it was super precise which is the most important thing.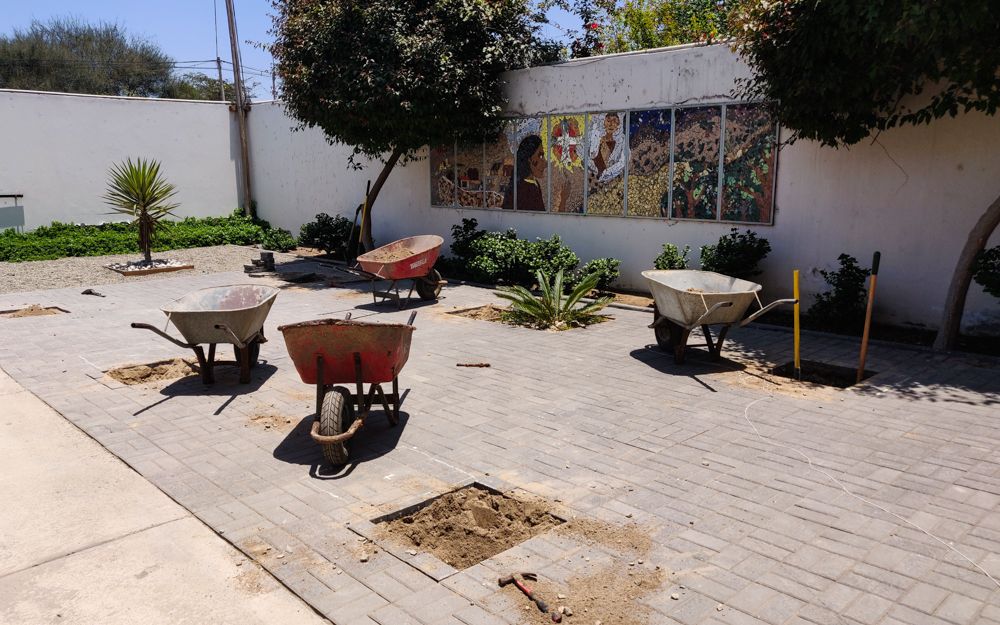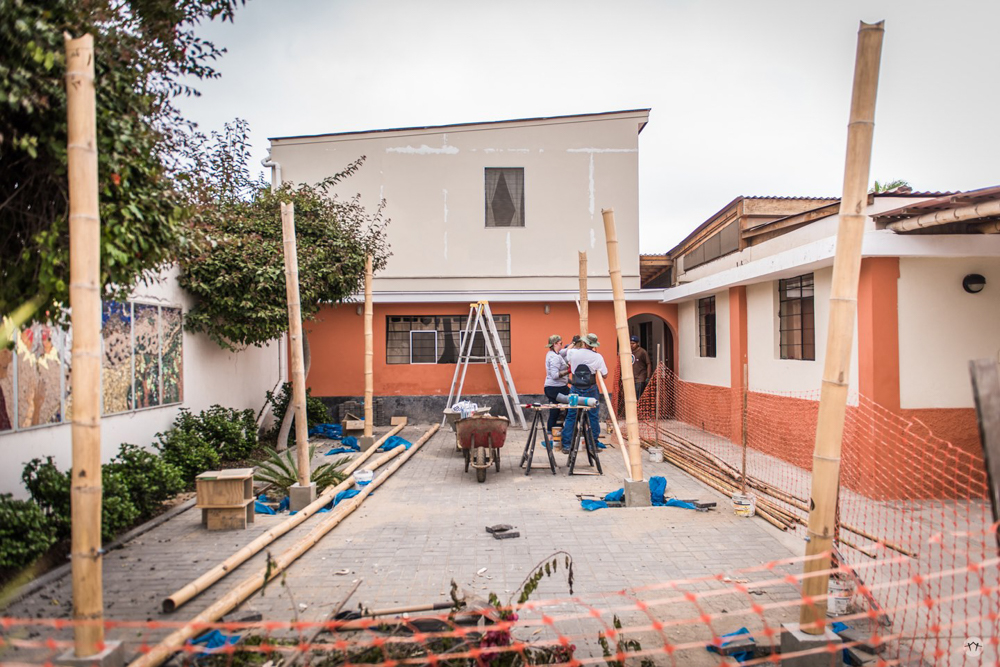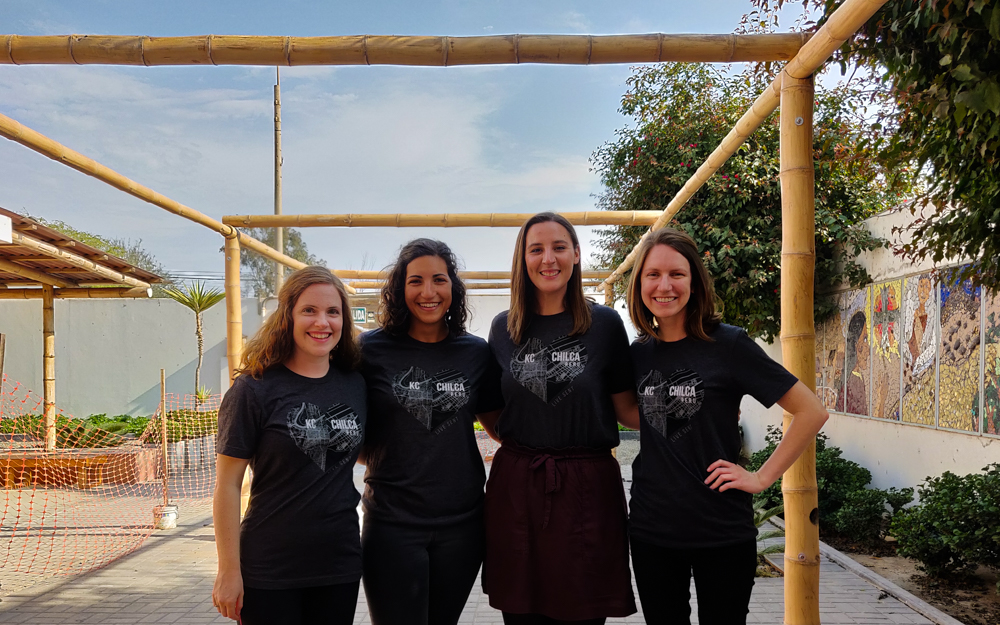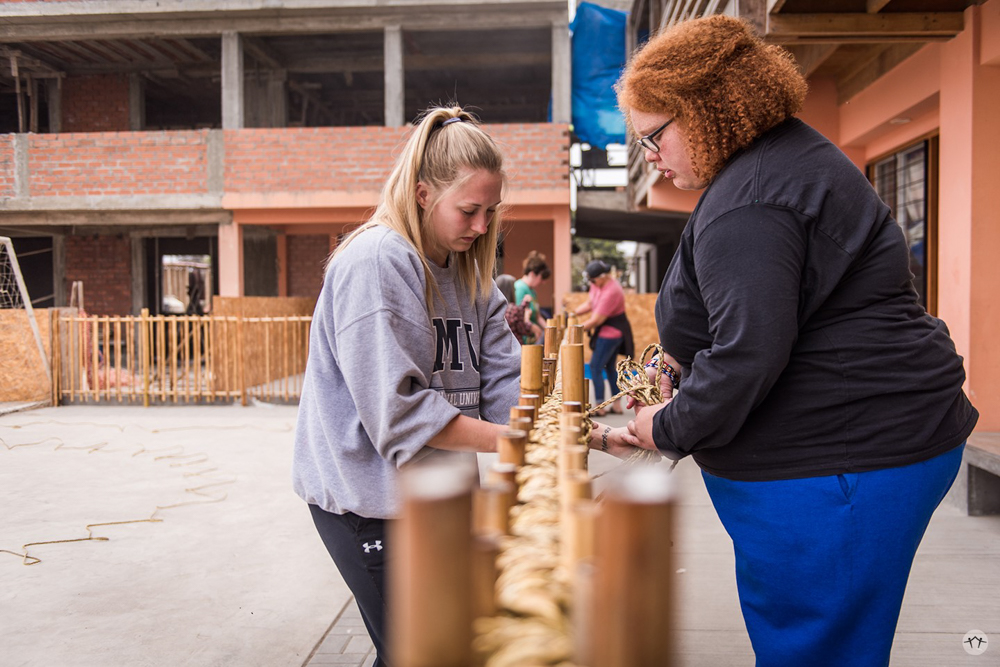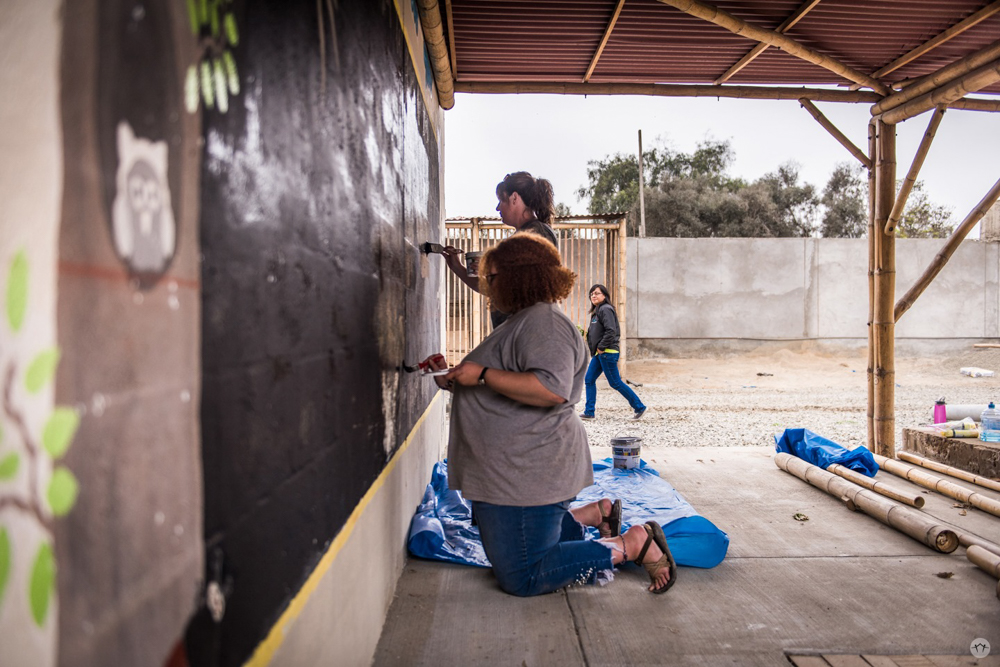 At the end of the week, it was sad to say goodbye to our new friends, but we had only four hours to mourn them in the airport food court before the next team arrived. Julie, Jocelyn, and I said hello to the next team with as much enthusiasm as our "it's 1:30AM and we've been at the airport for five hours after an entire day out" selves could muster (for me, it was "not much").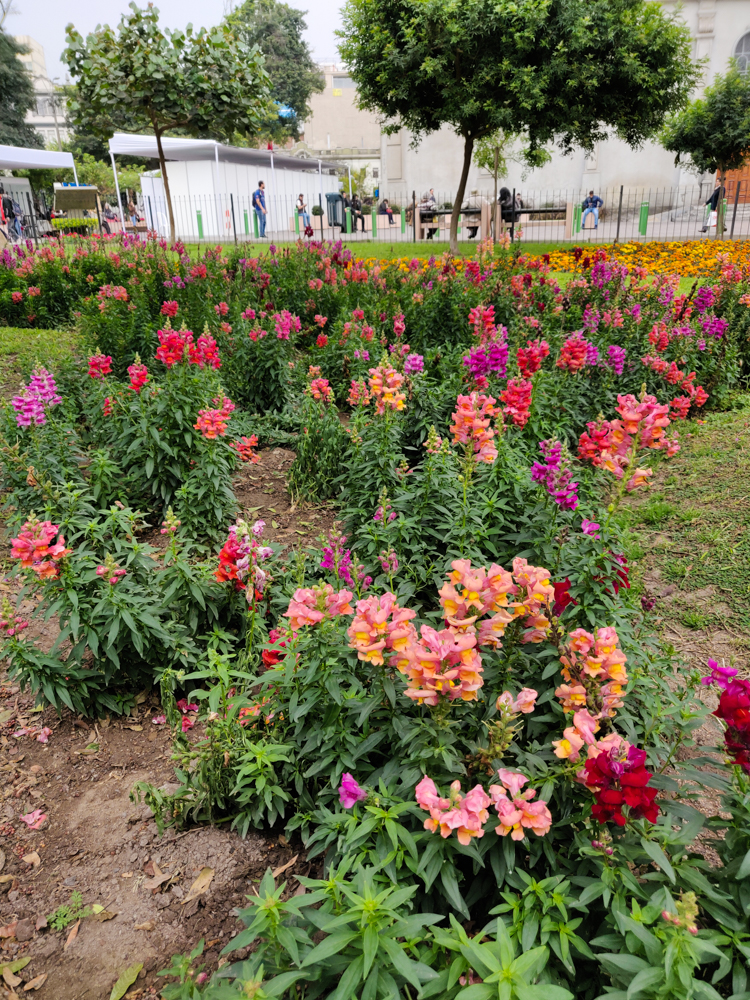 And so, team week #2 began! We got permission to skip the usual Sunday activities because we "looked like death" (accurate, I'm sure) and spent the day sleeping instead. That night, it was right back to work. Thankfully, the second team was similarly fun, small, and easy to work with, so what could have been a disaster of a week was actually pretty good. They kept working on the shade structure from the week before and got the frame assembled! They also rebuilt an entire bamboo fence and planted some ground cover… it was a busy week!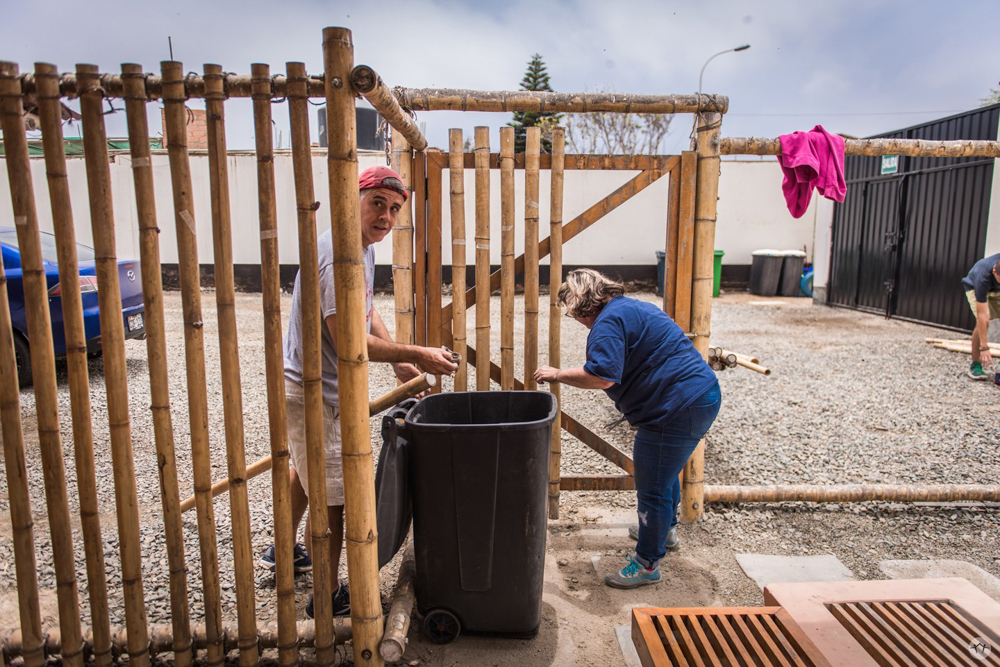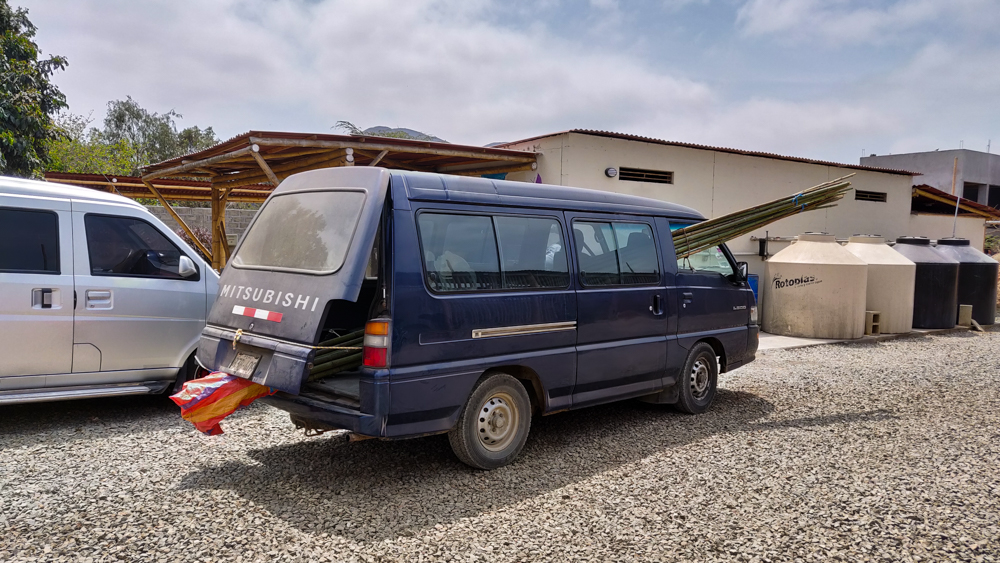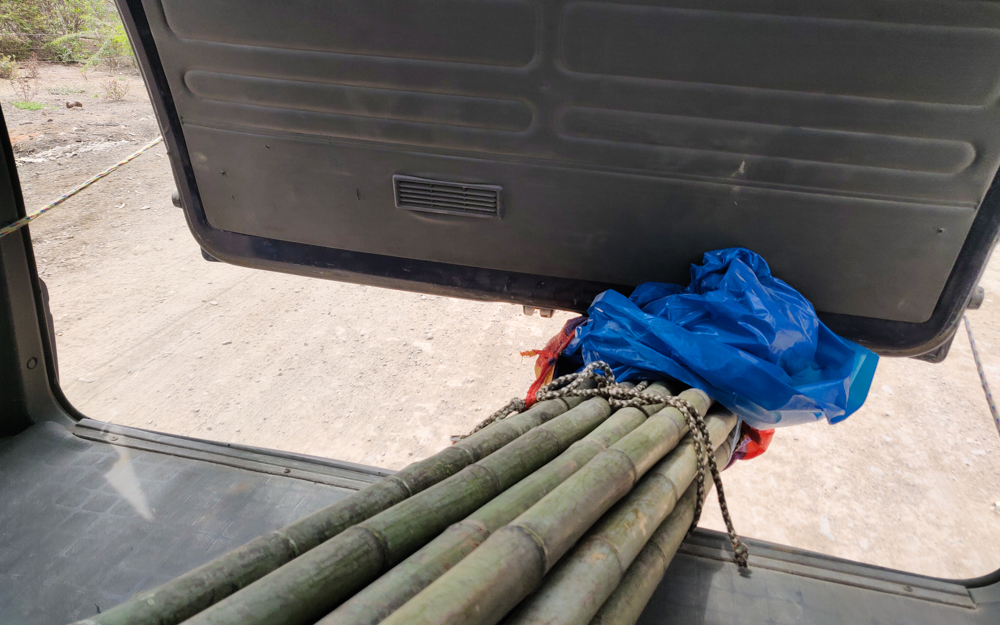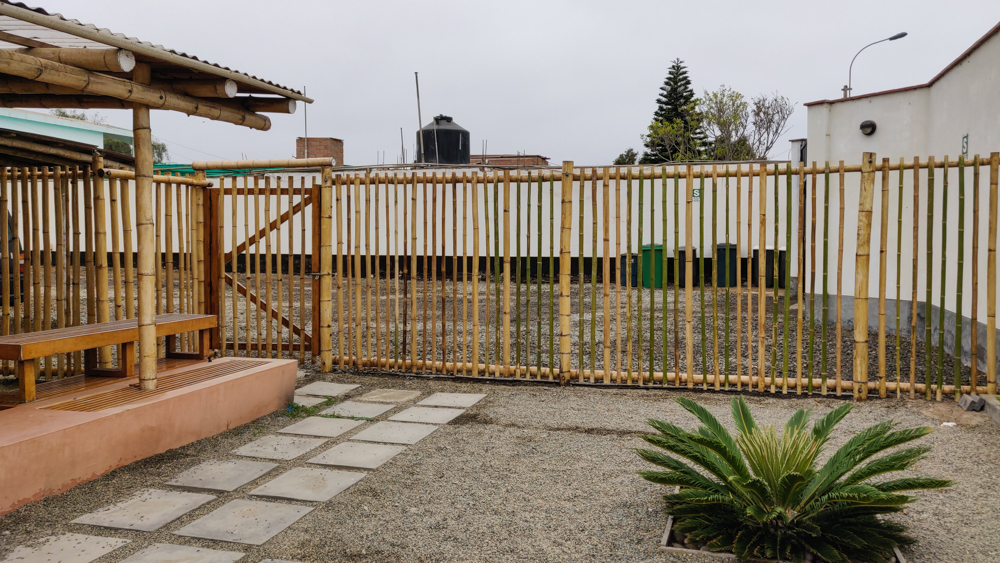 We all hibernated the weekend after they left. I felt like my brain was complete mush, plus I was physically exhausted from running around for two weeks (this is me giving you excuses for why I didn't write an update that weekend).
I would have loved to take it easy the next week and use that time to pull myself together a bit, but NOPE! No time for that! Like I mentioned before, Debbie and I had to update our drawings for the entire property to submit to the municipality. They've submitted drawings before, but the electrical drawings were a disaster. Besides the fact that I don't think they look very nice, a lot of the information on them isn't even correct! Or it doesn't even make sense which gives me very little confidence in the people who are approving them. I suppose we could have just submitted similarly incorrect drawings again, but if you think I could ever convince myself to do that, you don't know me at all.
And so, the next week and a half were spent mostly on that. Thankfully, the deadline kept getting pushed back. I thought originally that I was going to have 1 day to finish them. Now, I laugh that I ever imagined that was possible. I mean, I could have had SOMETHING done, but it would have been embarrassing. Instead, I spent 7 days squinting at my computer screen and tearing out my hair trying to understand the current drawings. Oh, and we had another surprise day off of school/work for All Saints' Day… but I had to spend the day working because of the darn drawings. (Don't talk to me about this as I'm still a smidge bitter.)
As a result of my weeklong vigil in front of my tiny computer screen, I'm pretty sure my brow is now permanently scrunched, and I have a hunchback and arthritis in my hands (no, I'm not dramatic at all. NEVER). So that's good. But, what's actually good is that my drawings are now finished, they look beautiful, and they're kind of correct. And still kind of not correct, but it would take weeks of poking around the property and head scratching to fix all of the problems. (That's one of my goals for the rest of my time here.)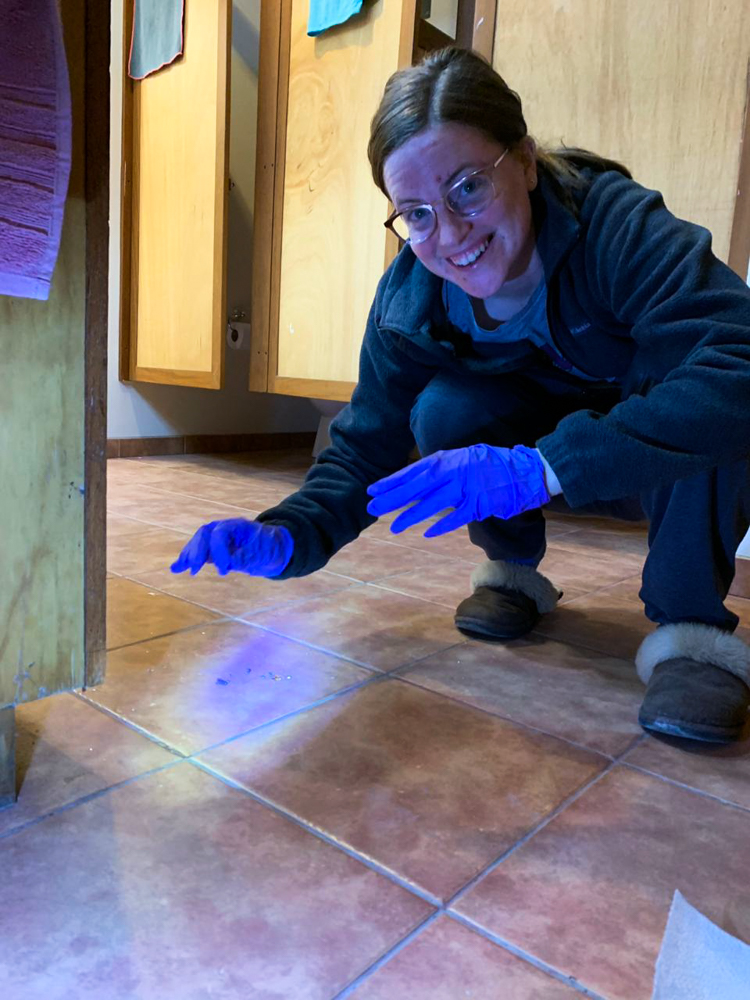 Finally, through all of this, the building project has gone on. We have walls! The drywall team has been hard at work putting up the interior walls, plus the few exterior walls that are drywall. They've also been installing the acoustic ceilings in the classrooms! We have a carpenter building the doors and window people making the windows. And the regular construction crew is still hard at work on the stucco and pouring the finished floors. We hired an electrician, and he's getting ready to start pulling wires next week! And we went on a shopping trip to buy the classroom lights and some others, plus wire and outlets and eeee!! This is really happening!!! I'm excited. I'm terrified. I'm excited. I'm terrified. I'm only here for another month. AHHH!
Anyway, enjoy these pictures, and hopefully I'll talk to you soon!