The weekend was a nice change of pace from our usual schedule. We left our house this morning at about 6:30AM to make the trek out to Cape Coast. Our group took a tro tro from the house to Accra (around two hours), and there we met up with the volunteers serving at the other sites in the program (our site is referred to as the Purple program, and we met up with Pink and Gold). From there, it was a 3 hour drive to Cape Coast. I slept on and off for the entire trip, but as you might imagine, it wasn't the most restful sleep I've ever had. There's really no denying that I need to get to bed earlier at night.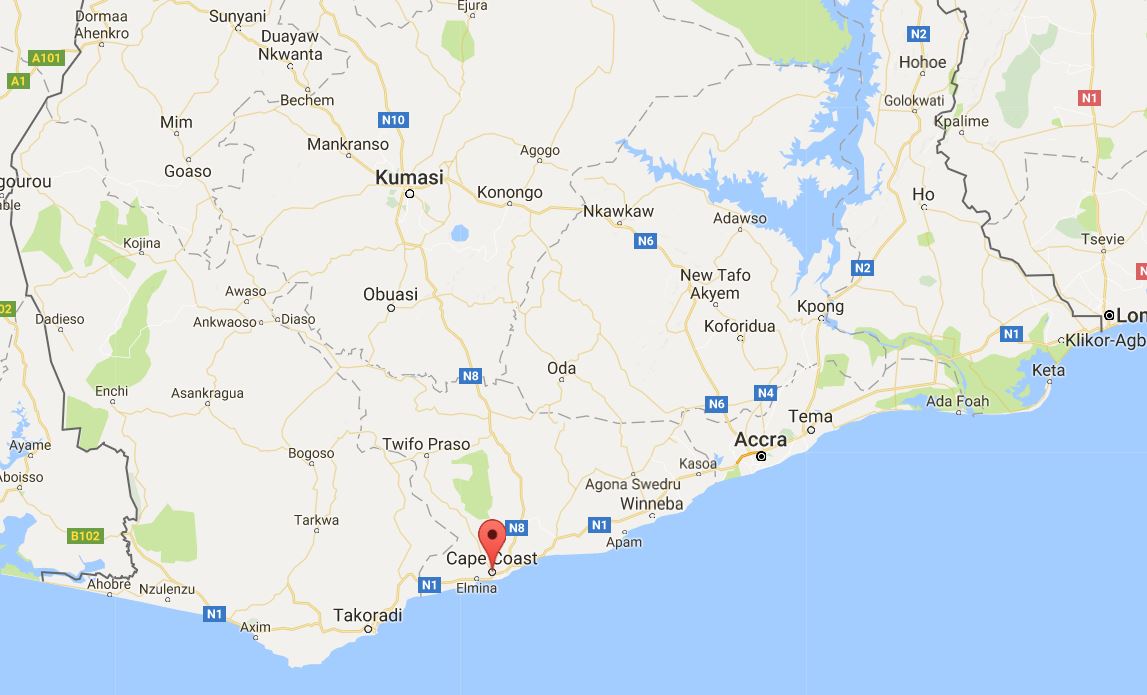 We made it to Cape Coast around 2PM, and a few of us walked around the town for a bit. That was my first experience walking through a more tourist-y area, and I definitely experienced a bit of culture shock. In our town, everyone is very friendly and happy to just let us be. Here, the shopkeepers are more aggressive, and there is far more begging. I wasn't completely prepared for it.
I was also thrown off by seeing other foreigners. The hotel where we're staying is almost entirely occupied by foreign tourists. Being in this context and seeing how different my perspective would be if I was just a tourist makes me really happy that I decided to volunteer. I feel like having the combination of experiences, seeing both the tourist side and the normal life side, will give me a more complete picture of the country, culture, and people, which is exactly what I was hoping for.
The rest of the day was spent relaxing and spending time with the other volunteers. We know most of them from orientation, and it was fun to catch up and hear about each other's experiences. The people in Gold have to fetch water from the well for their showers, which they said is about a 30 minute ordeal. Compared to them, we have it easy! There are a couple of Ghanaians who bring water from the well each day and put it in these big tubs we have in the house. They balance the water on their heads in these massive metal bowls and then dump the water into the tubs with the bowls still on their heads. If I tried to do that, assuming I even managed to keep any water in my bowl on the way back from the well, I would dump it all over the floor for sure.
Needless to say, we are all thoroughly enjoying the flush toilets and showers with running water. Talk about a life of luxury! Don't get carried away though… the water is still not heated, but it comes out of a showerhead instead of a bucket, so that's enough for me.
Tomorrow we actually have things to do (besides relaxing on the beach), so I should get some rest. Good night!