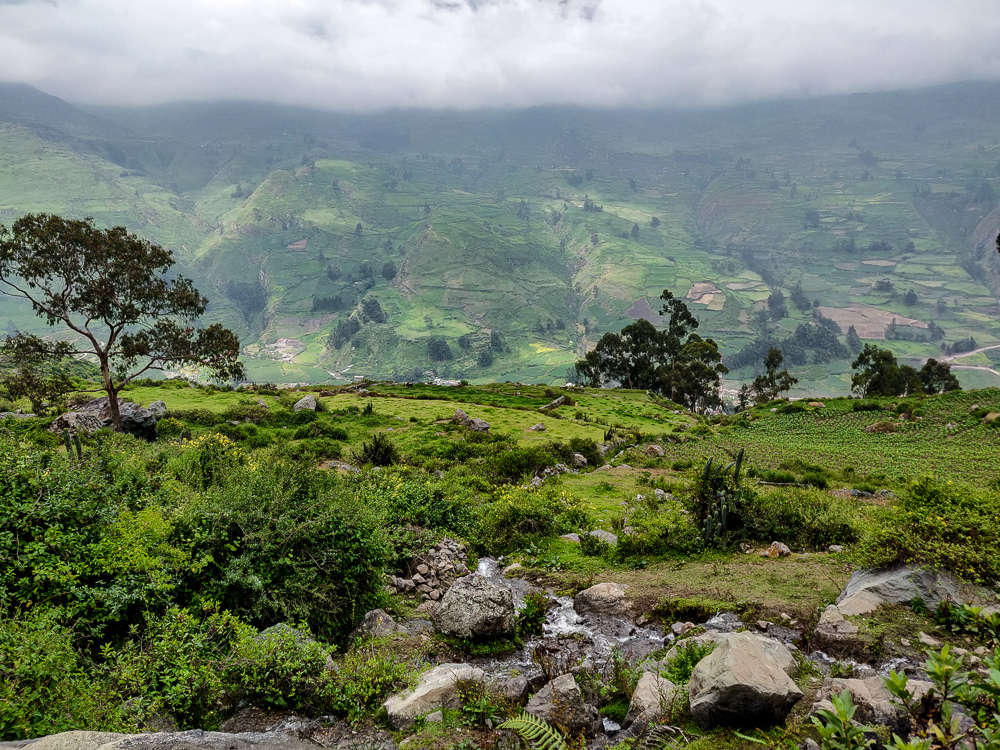 After winging it on our first day in Canta, we started off Day #2 with a very well-defined plan: hike to "that" waterfall. See photo below for details… (Can you find the waterfall?)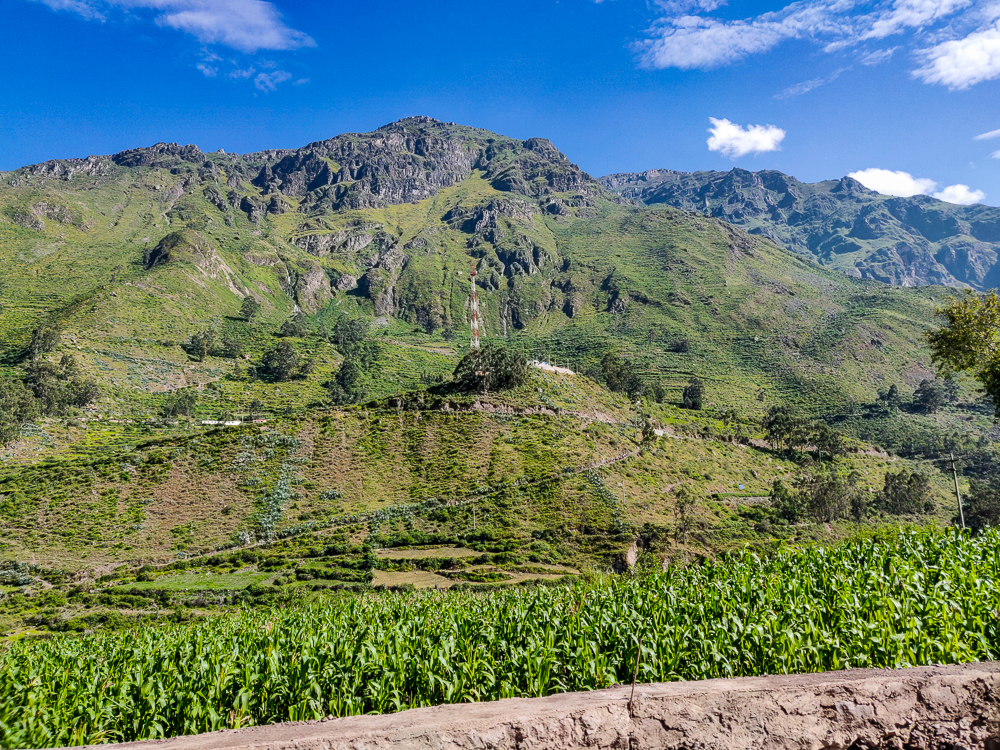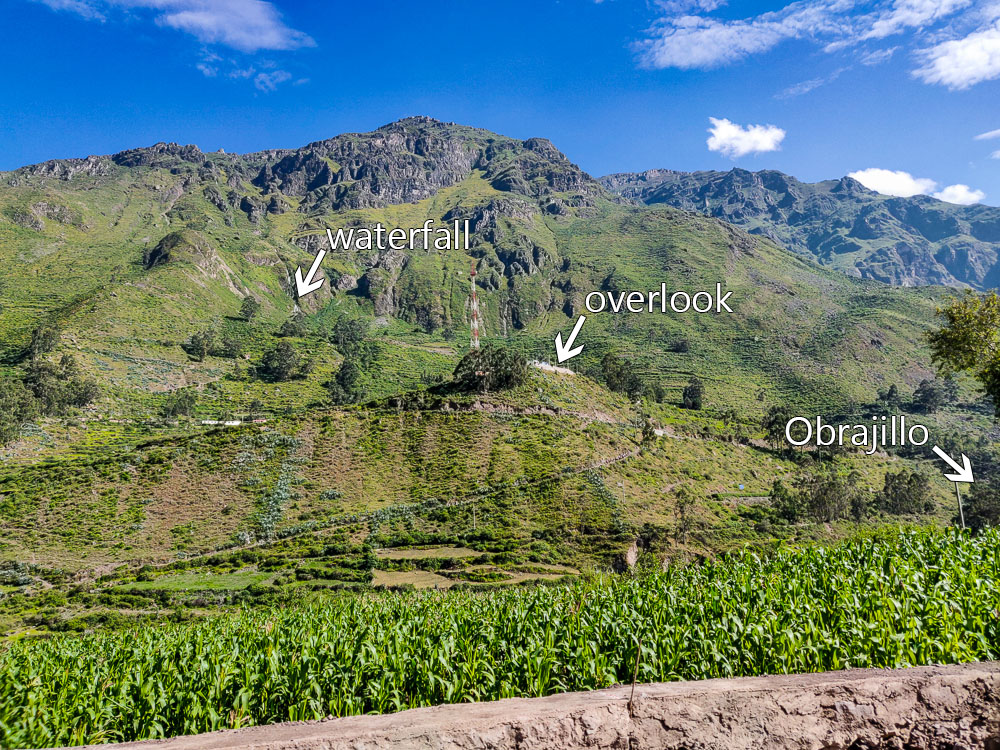 Okay, so the plan was vague, but Julie did some research and came away with the conclusion that it's definitely possible to hike there (probably). The directions, as far as she could find, were to start by walking up to a popular viewpoint overlooking Obrajillo. Okay, easy enough. And then, walk to the waterfall. Hm. Welp, at least we knew the beginning part! We could figure things out from there, right?
The good news is, I love to overpack for hikes which means I was already prepared for uncertainty. My formula for day hikes is roughly: (day hike + 4 days) x # of people… and then I pack snacks and water accordingly, as though no one else is bringing anything (even though they are). It's good to be prepared! What if someone else is underprepared? What if we get lost? What if someone gets hurt? What if there's a mudslide and we get stranded and don't want to resort to cannibalism? No one ever says, "I wish we had less food." Worst case, you don't need it all and get stronger from carrying the extra weight.
Once we were ready for anything, we walked to get breakfast sandwiches before heading out. This was our staple meal for the weekend (literally 3/5 meals in Canta): a fried egg on a roll. After you eat approximately four, you're good to go! Then, we piled into the van and drove down to Obrajillo. There was traffic because of course there was. As soon as there are two cars on the road, it seems to be inevitable (I think it's because Peruvian are so proud of their traffic, they need to make sure it's always living up to its terrible reputation).
After we parked, we located the path to the viewpoint, and David, Dina, and her daughter split off to do other things… apparently the idea of a potentially endless hike didn't appeal to them. Sorry, I mean "adventure walk". Julie doesn't like "hiking", so we rebranded the activity. That ended up being a much more appropriate name in this instance anyway. "Hike" implies order, a defined path. "Adventure walk" says "I don't know where we're going, but that's part of the fun!"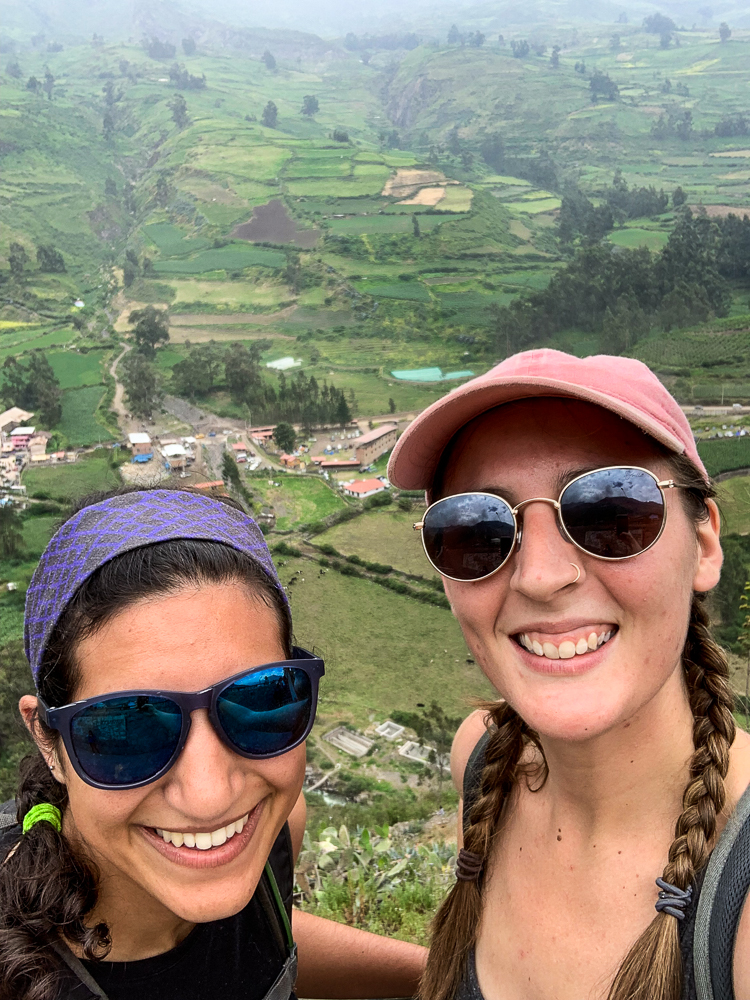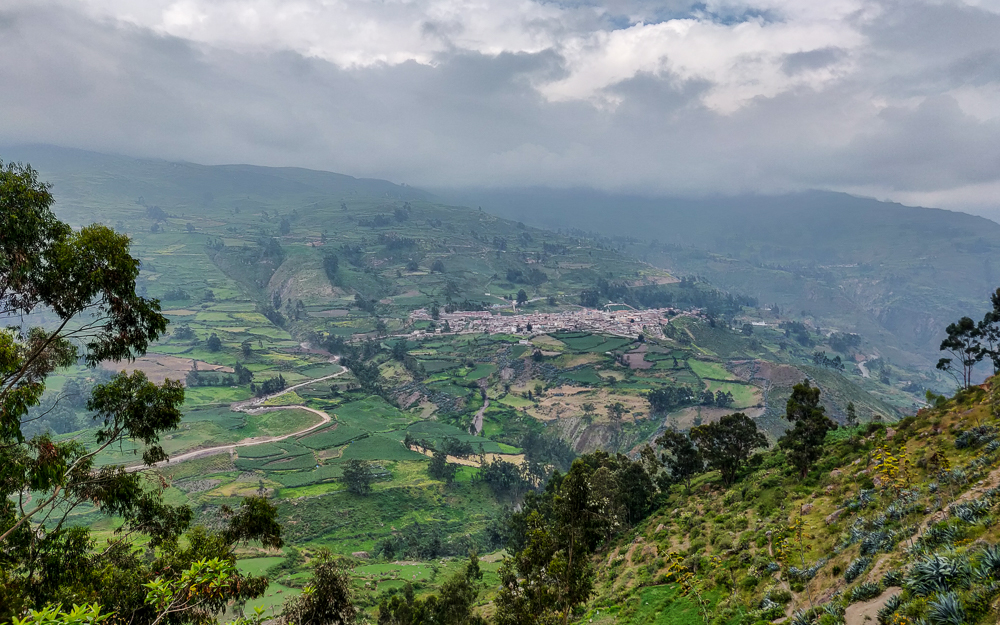 Anyway, the path to the overlook was easy enough to follow. Maybe that could be called a hike. From there, it was inarguably an adventure walk. After the viewpoint, we started asking every person we met for directions. That may sound like overkill, but it was a necessity. When people don't know the answer to your question, they don't say, "I don't know." They say, "Oh, it's that way!" and point and say it with full confidence and make you think they have a clue. So, the only way to be safe is to ask as many people as possible, rate their trustworthiness, compare answers, pick a direction, and remind yourself that not knowing where you're going is part of the fun.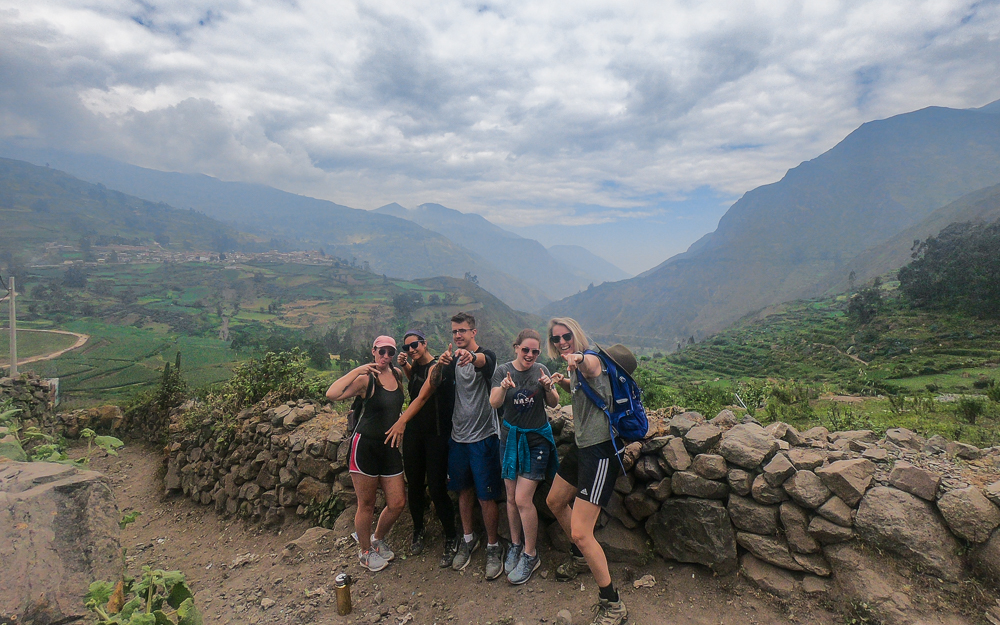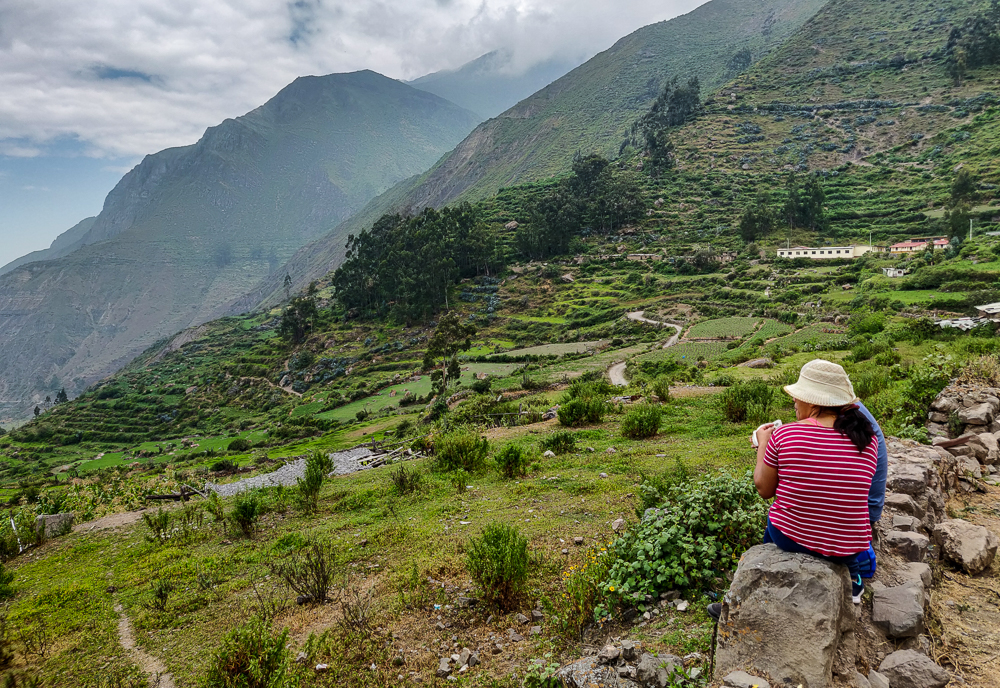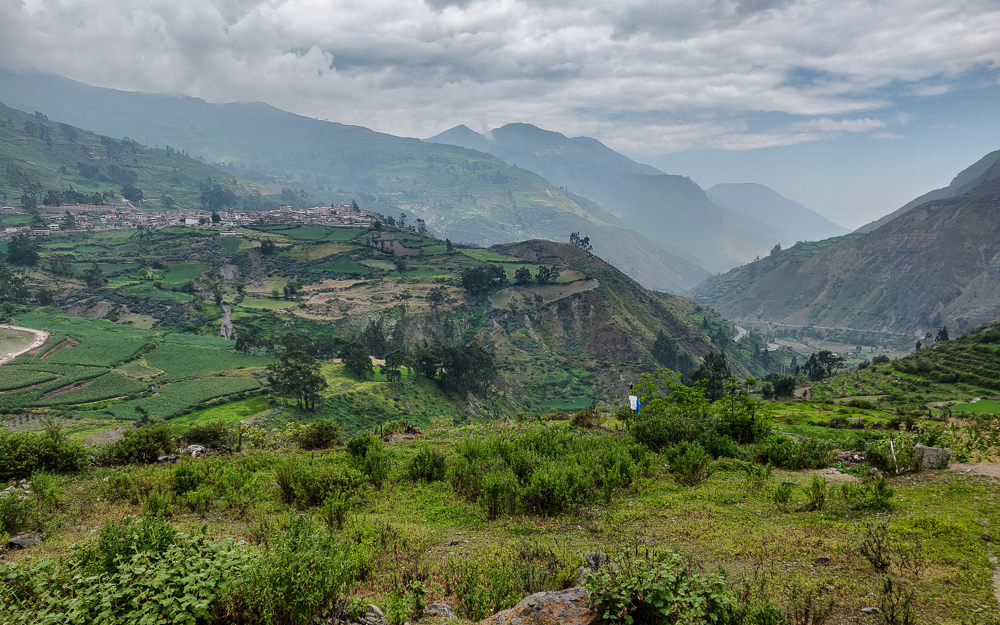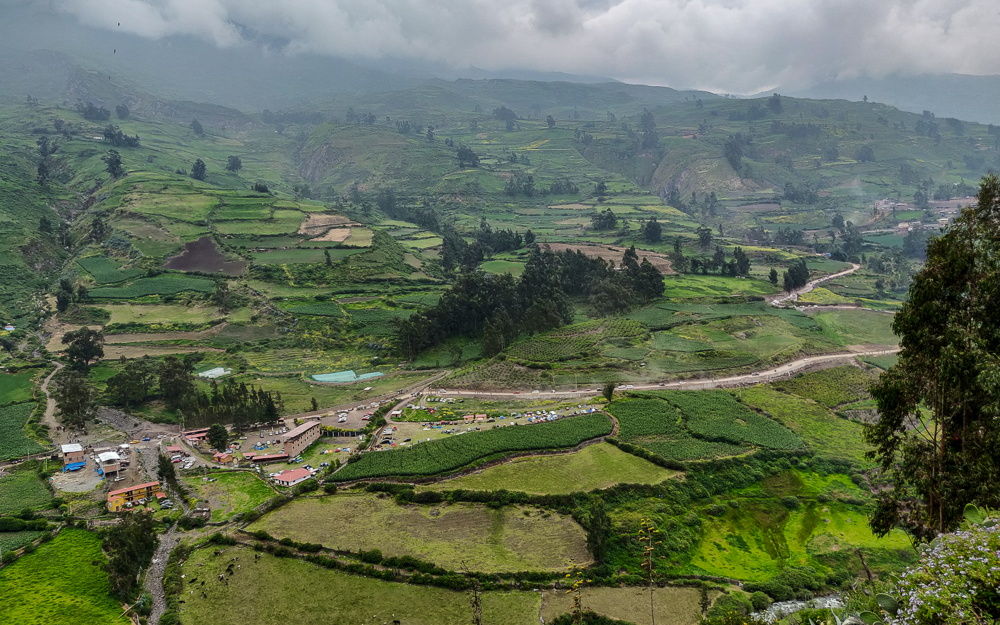 The good news was that we could see the waterfall, Catarata de Shupucro, in the distance. The bad news was that it wasn't clear how to get there. Even now, the only thing of which I'm certain is that our beginning route was NOT right… because there was no path, and we ended up inside the locked gates of a school. So, thanks for nothing, people who gave us directions up until that point.
Okay, let's try again with the directions. We asked the school groundskeeper (who looked confused about why we were on the school property… yeah, same) and he unconvincingly pointed us in a direction. A few steps later, a woman vaguely motioned that was as well. Finally, we found a guy who confidently pointed at a path and said it would take us 2 hours to get there. He had the highest trustworthiness ranking. Welp, nothing left to do but cross our fingers and start walking!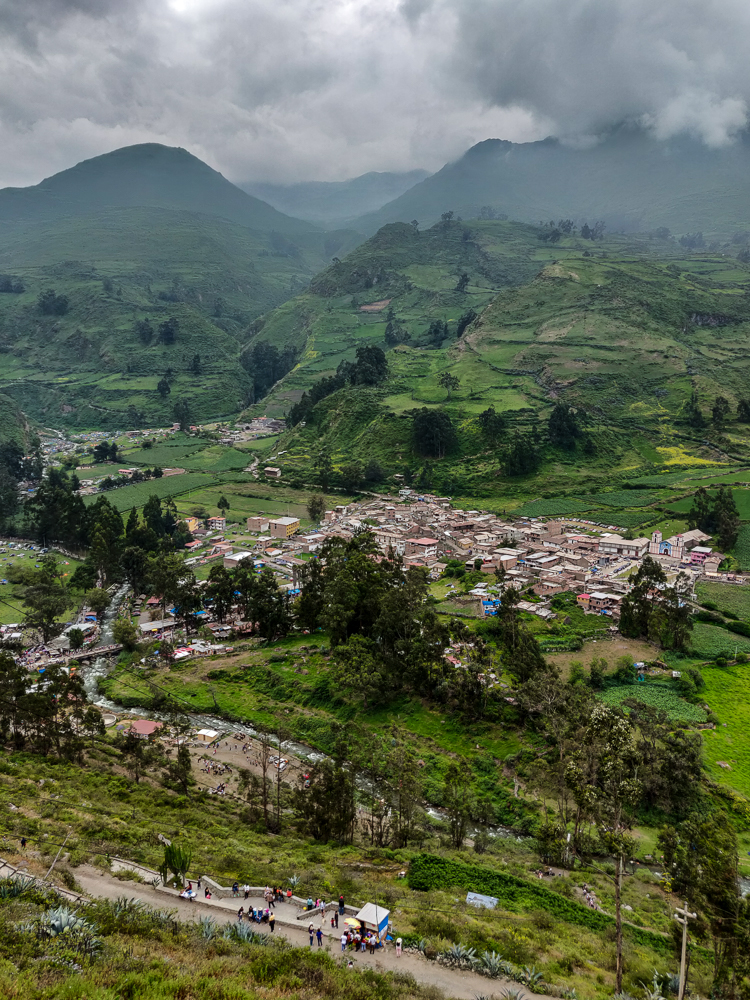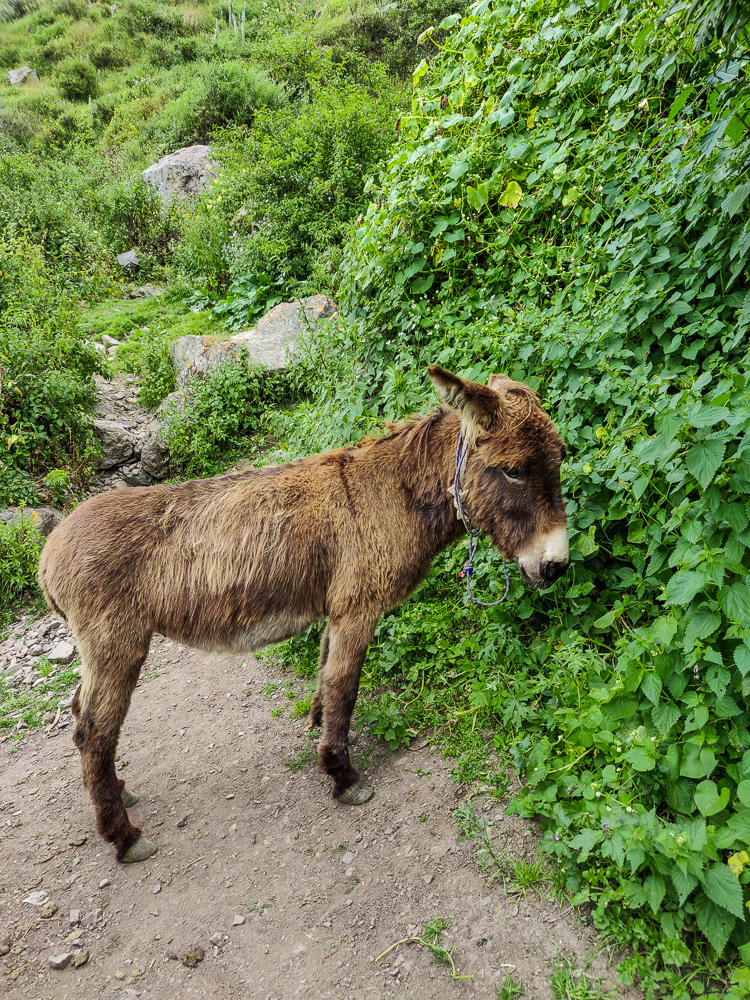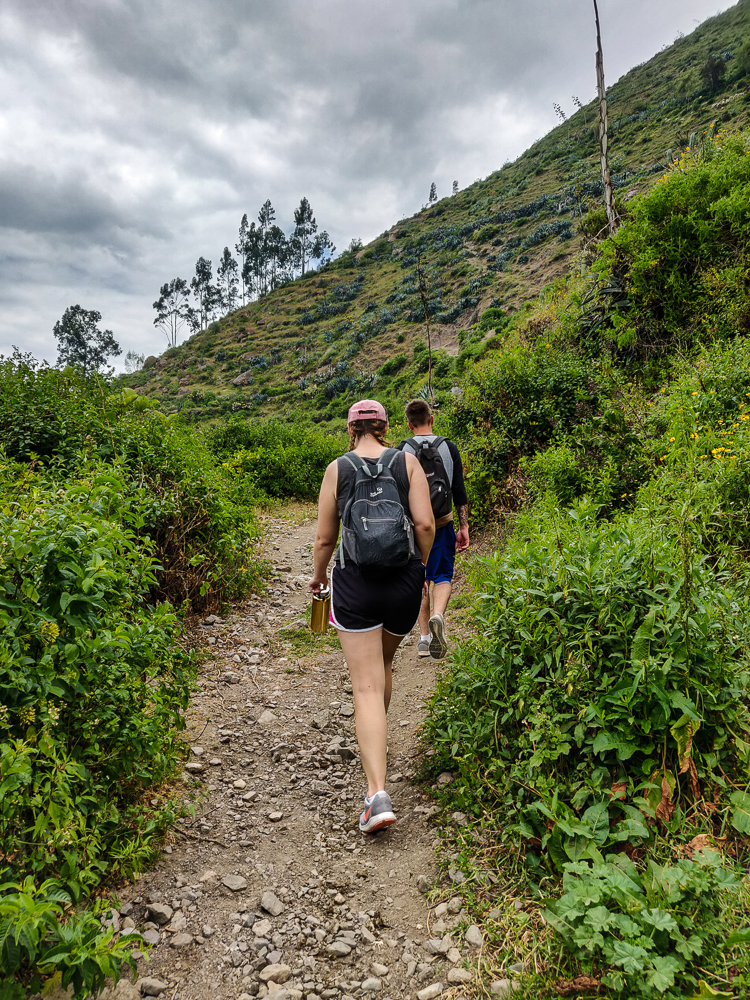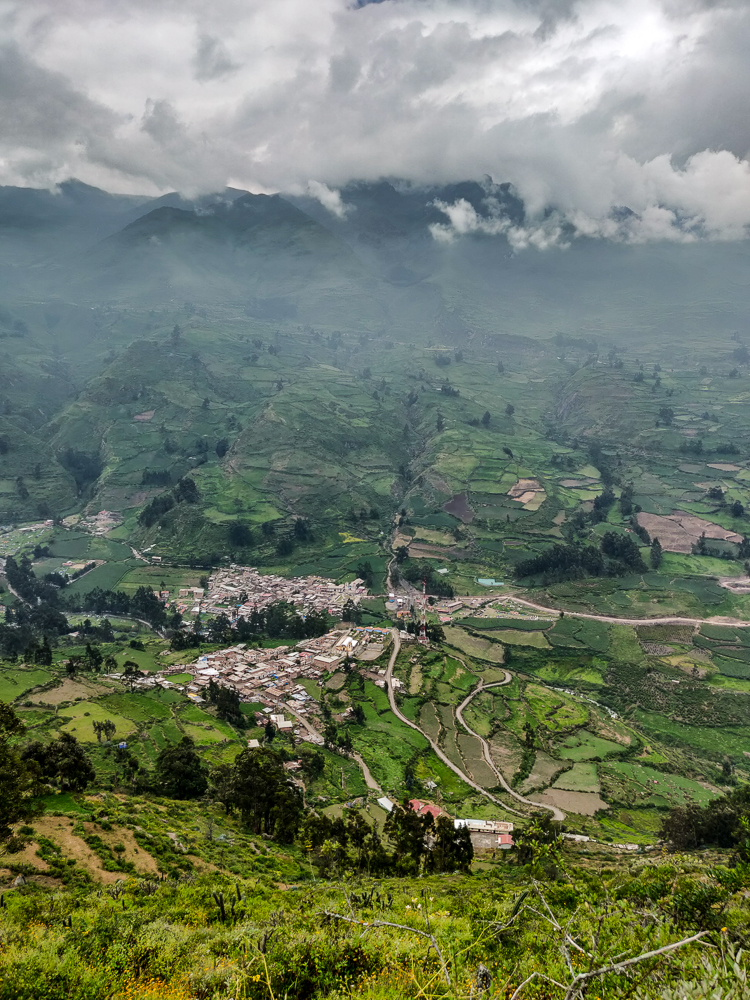 Our biggest mistake was asking for more directions after trustworthy-guy. Right as we started up the path, we saw a few people coming down. Julie asked how far it was to the waterfall, and the guy said 20 minutes (LIES) and then gave some directions for how to get there. They seemed trustworthy… I mean, they had just come from there, so you'd think they'd know something. YOU WOULD BE WRONG.
The way up was unpleasant. The path was well-defined but also steep and rocky, and we were all feeling the effects of the altitude. Eventually, Jocelyn tapped out and told us to pick her up on our way back down. I felt bad leaving her, but she clearly wasn't going to change her mind. We left her just before a fork in the path where we started following the directions of the guy we saw coming down.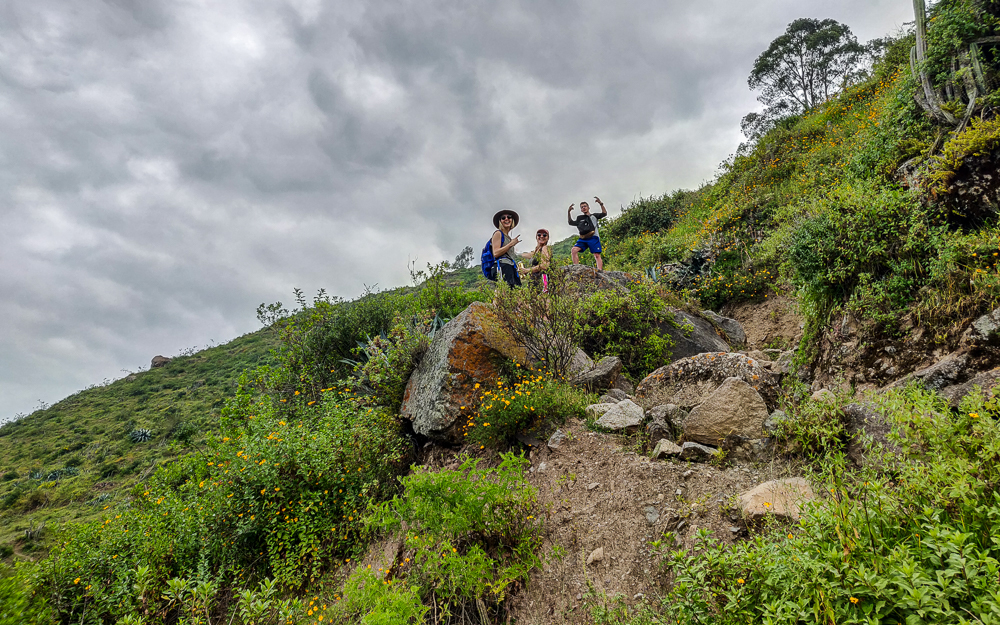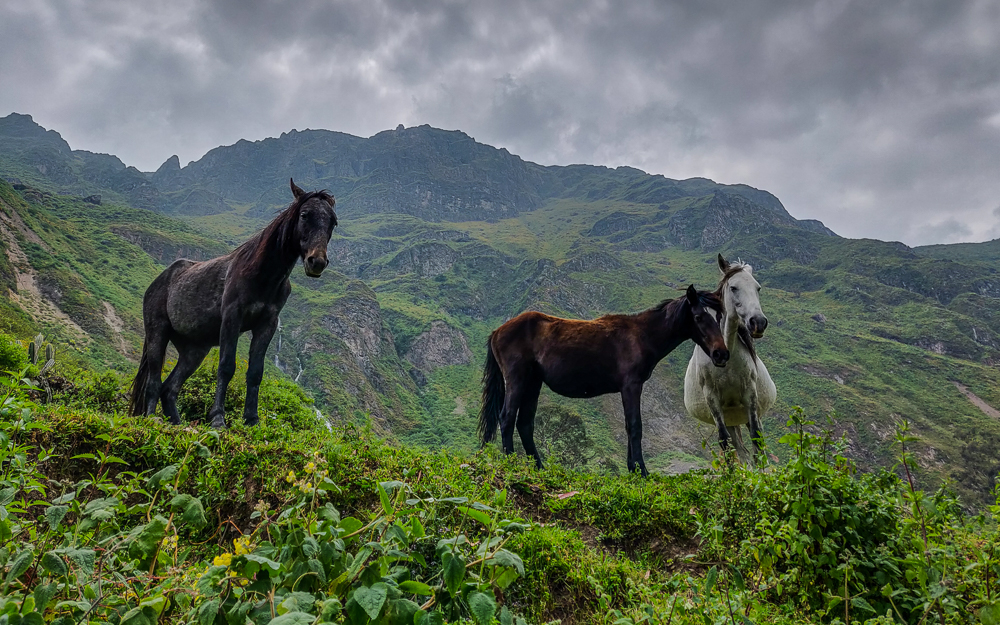 Wrong choice. Very, very wrong. I still don't know what we should have done, but definitely not that. We ended up on the wrong side of the mountain, and after maybe 30 minutes of walking up the worst ever uphills, we bumped into a couple coming down. Julie asked if we were going to the waterfall, and they said, "No, this is the path to the cross!" And then they pointed at this teeeeeny tiny cross at the top of a mountain in the distance. Can you spot the cross?: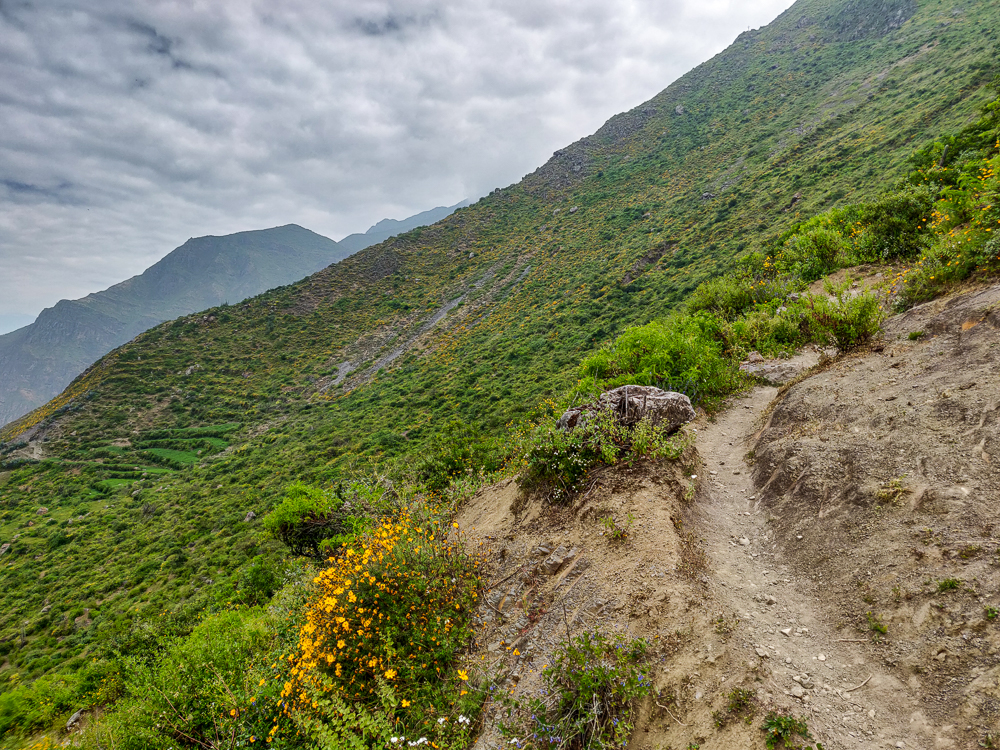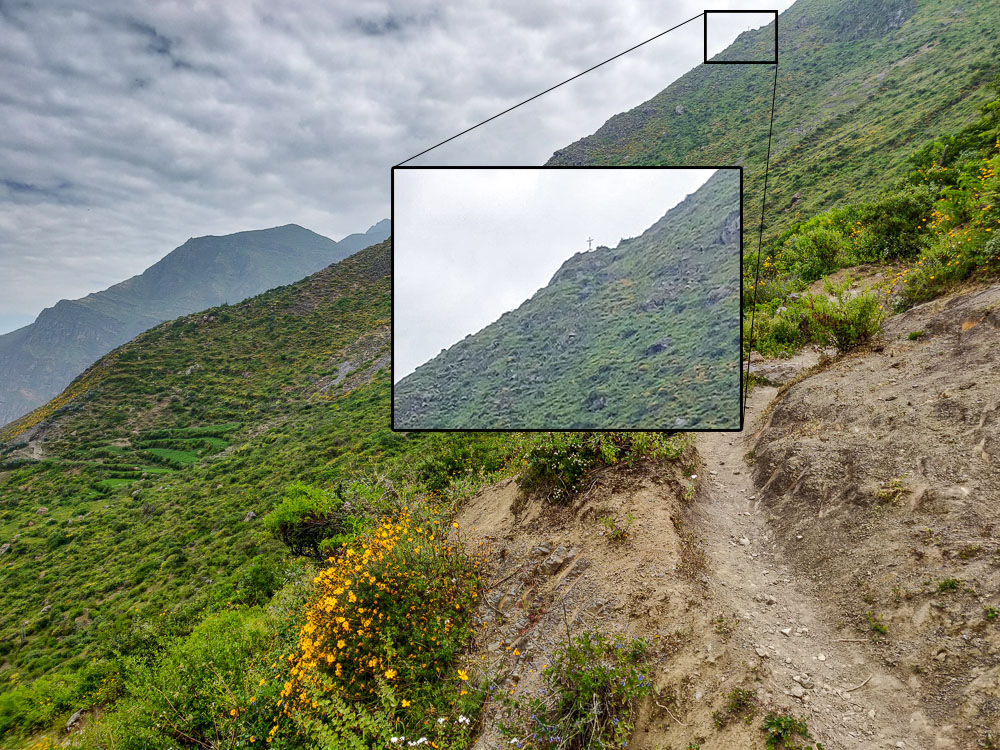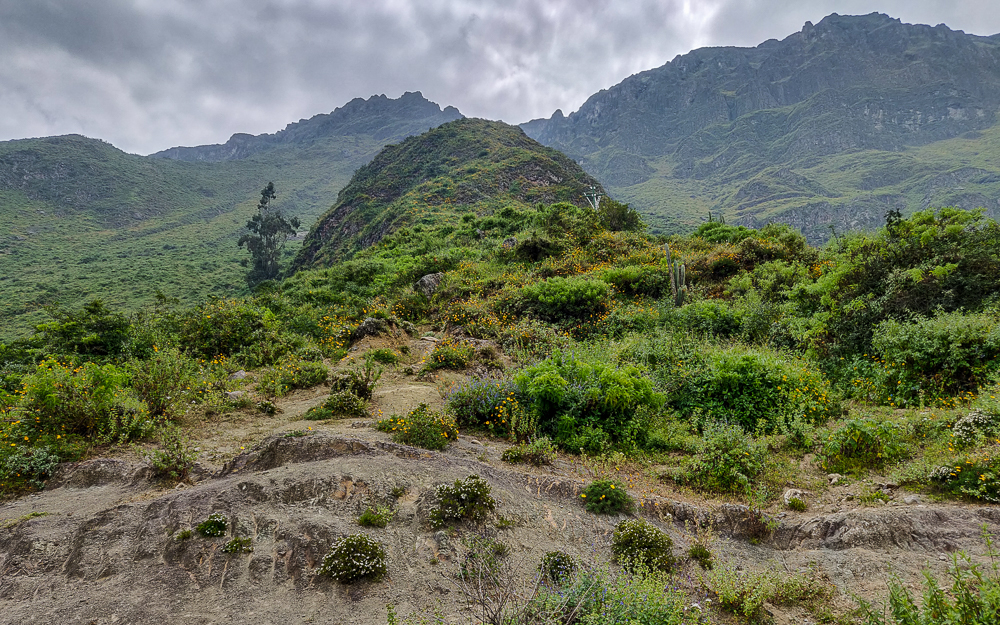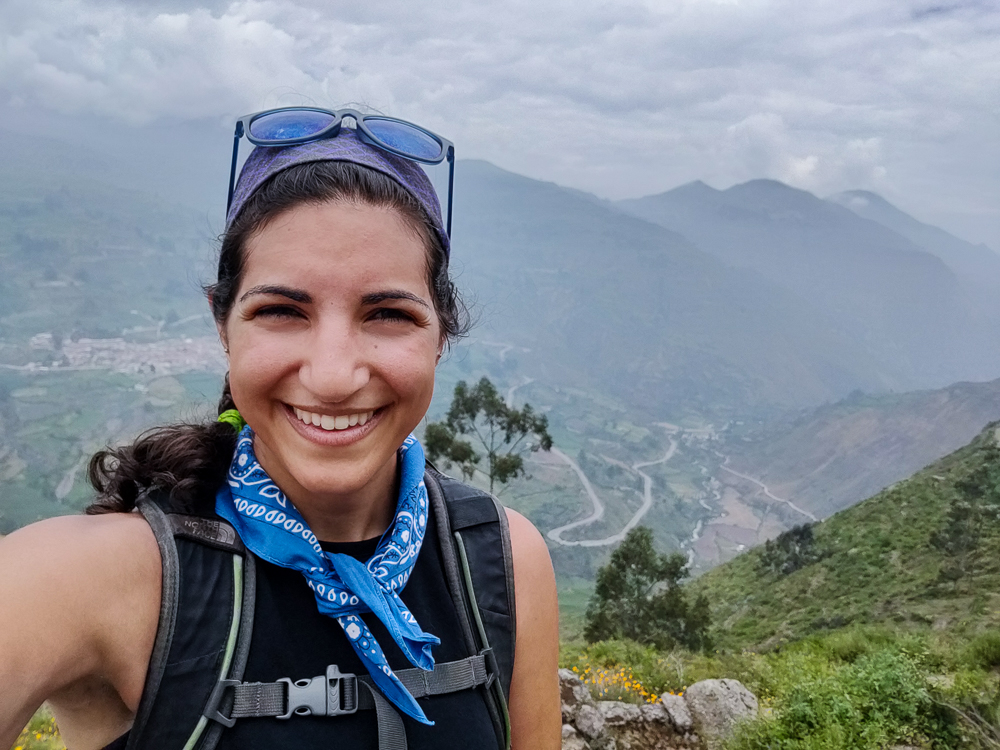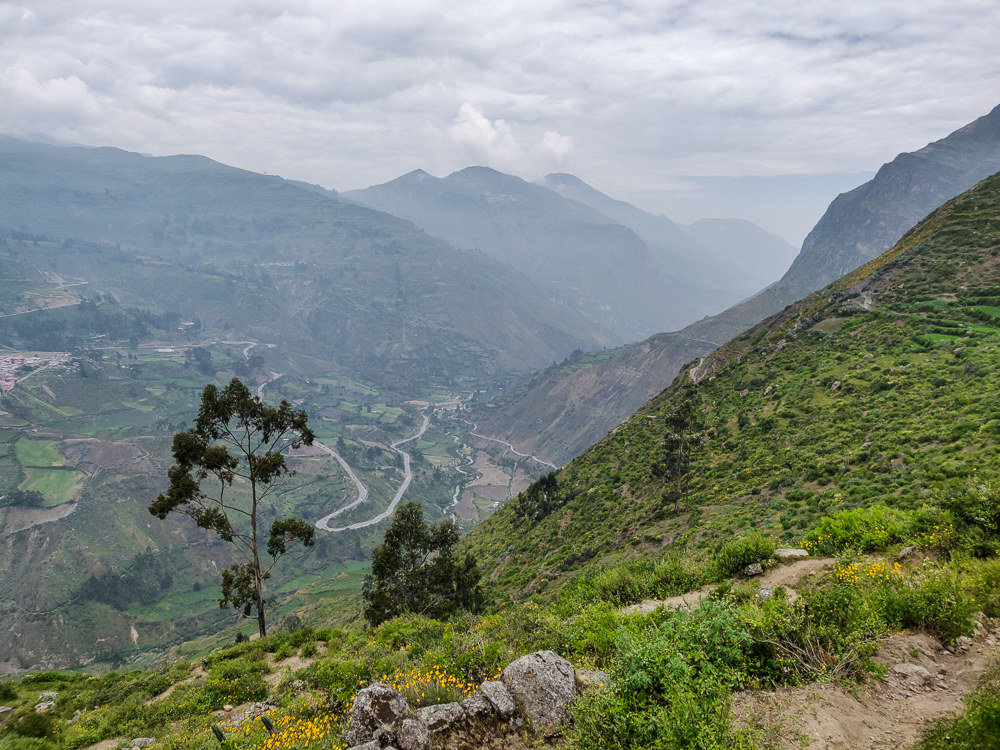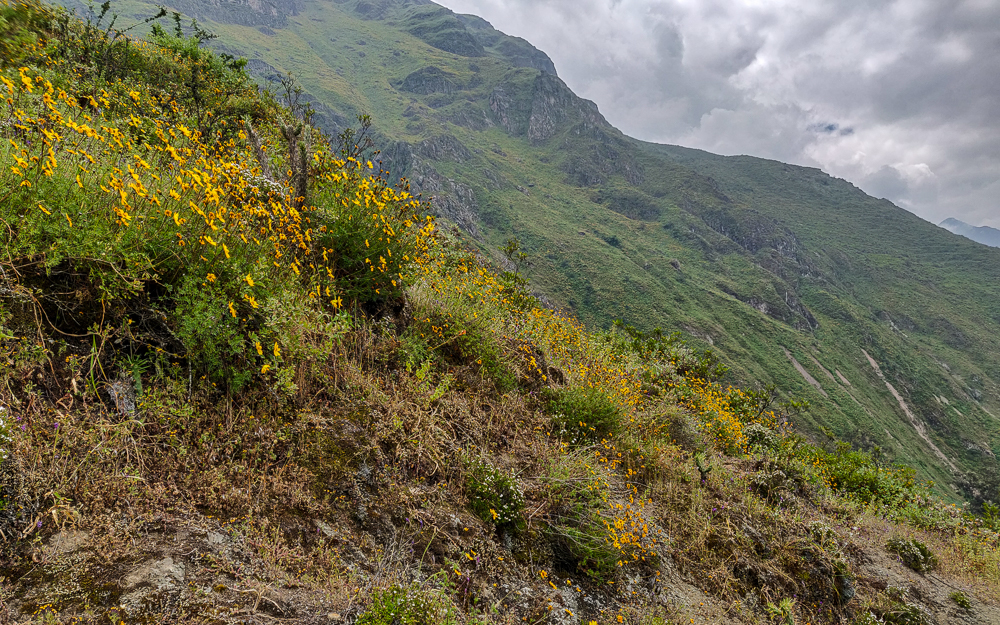 Yeah, no thank you. So, we turned around and tried to find where we went wrong. At this point, we also realized that we were almost all the way back to Jocelyn, so we sent Paul to bring her to meet us. She was nice and rested after her 40-minute break, and we were exhausted after our spirit-crushing uphill climb to nowhere.
Time to change strategies. We could see the waterfall, so instead of looking for the "right" path, we decided to walk towards it until we got there. I'm Peruvian-giving-directions confident that we took the proper route, and I will now describe it here, just in case you ever find yourself hiking in Canta: when you get to the fork in the path, don't go left. Also, don't go right. Instead, walk across the poop-covered field, following no path. Jump down the 5' wall into the cornfield. Cross the field and climb over the short wall at the other side, taking care to avoid the cacti on top (nature's barbed wire). Cross the river. Walk along the river until you reach a big rock and little waterfall. Cross the river again. Climb up the 7' rock wall. Continue to walk towards the waterfall until you see a path. Follow the path to the waterfall.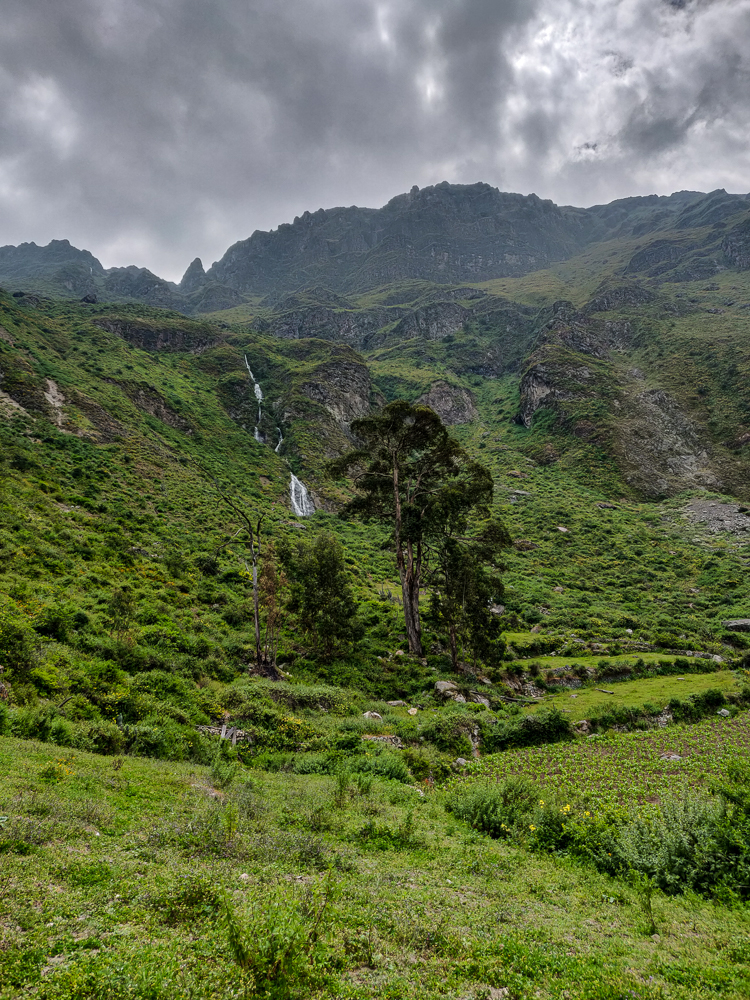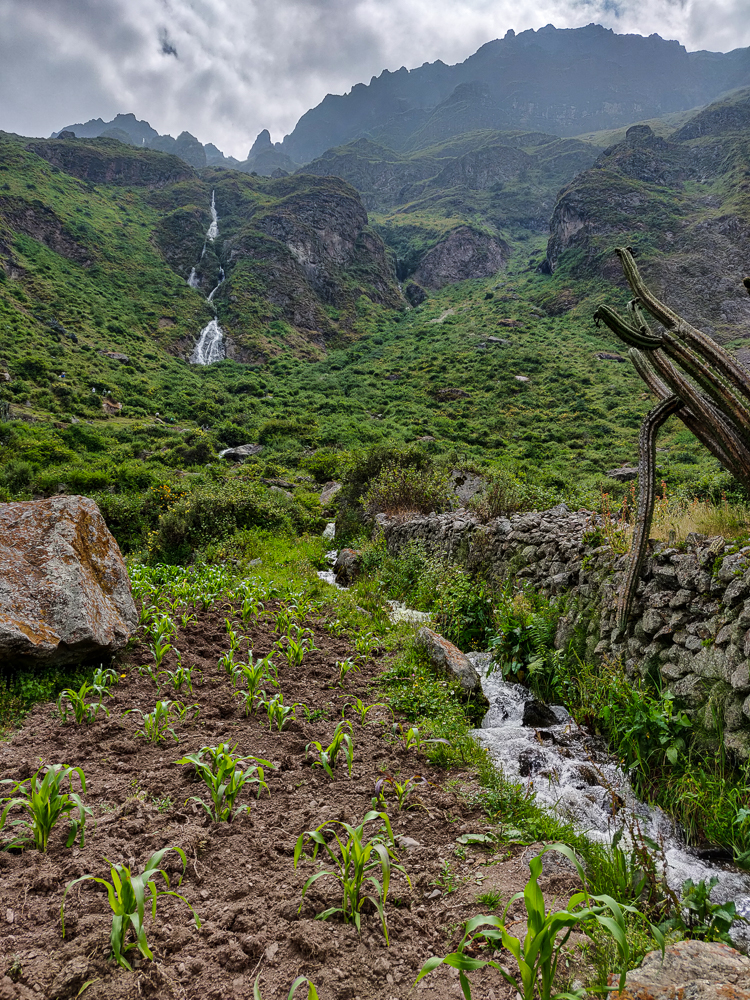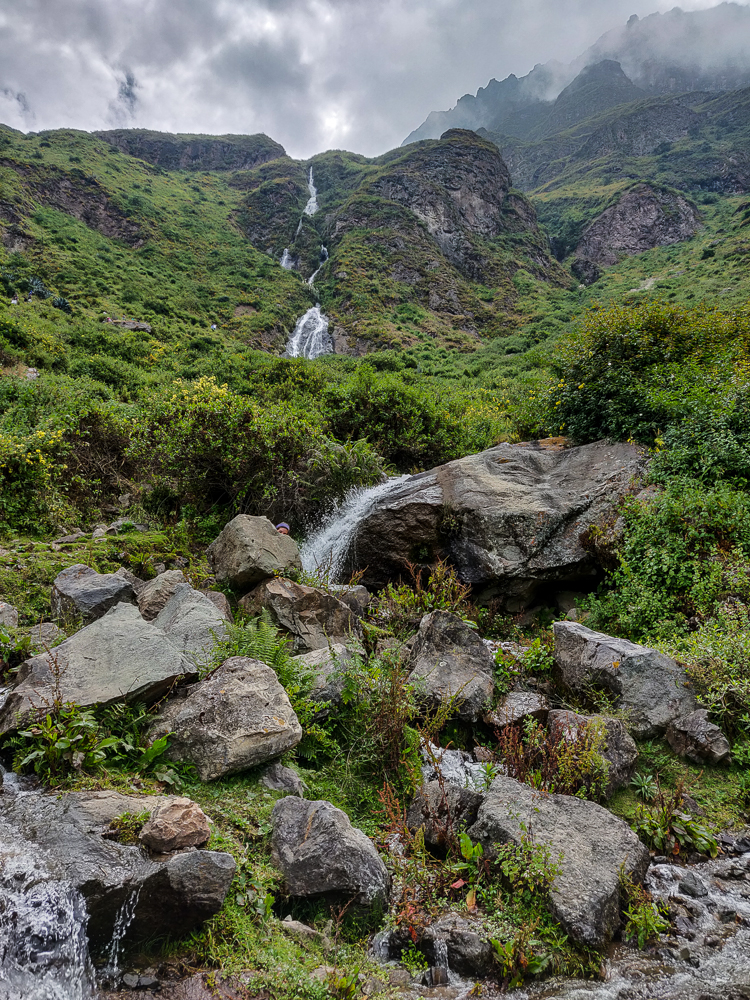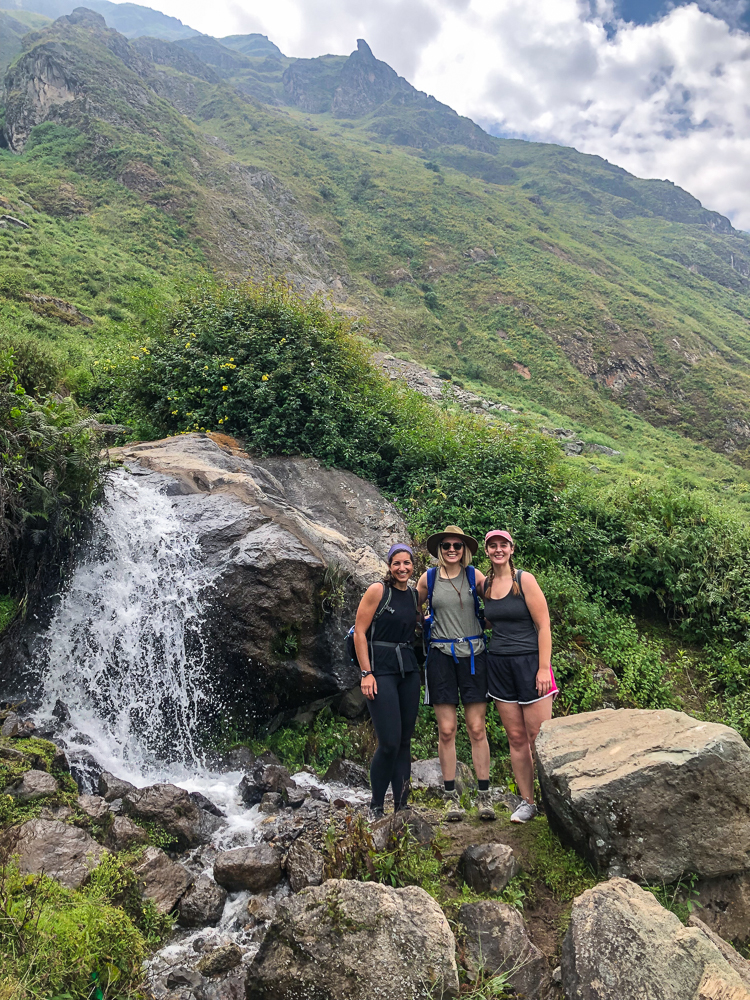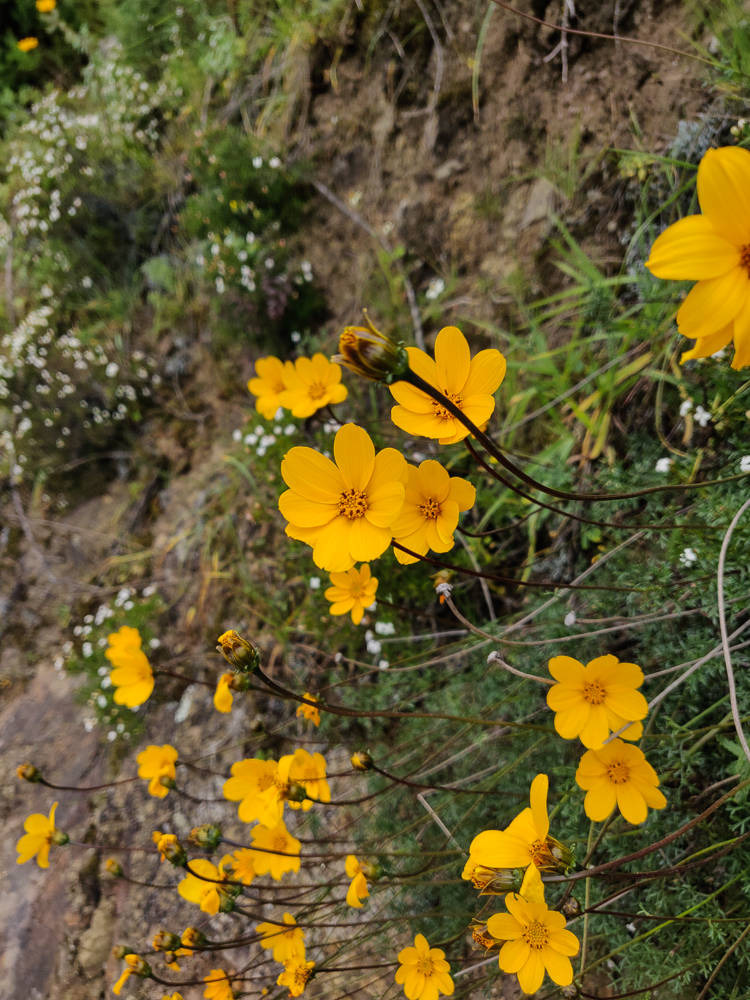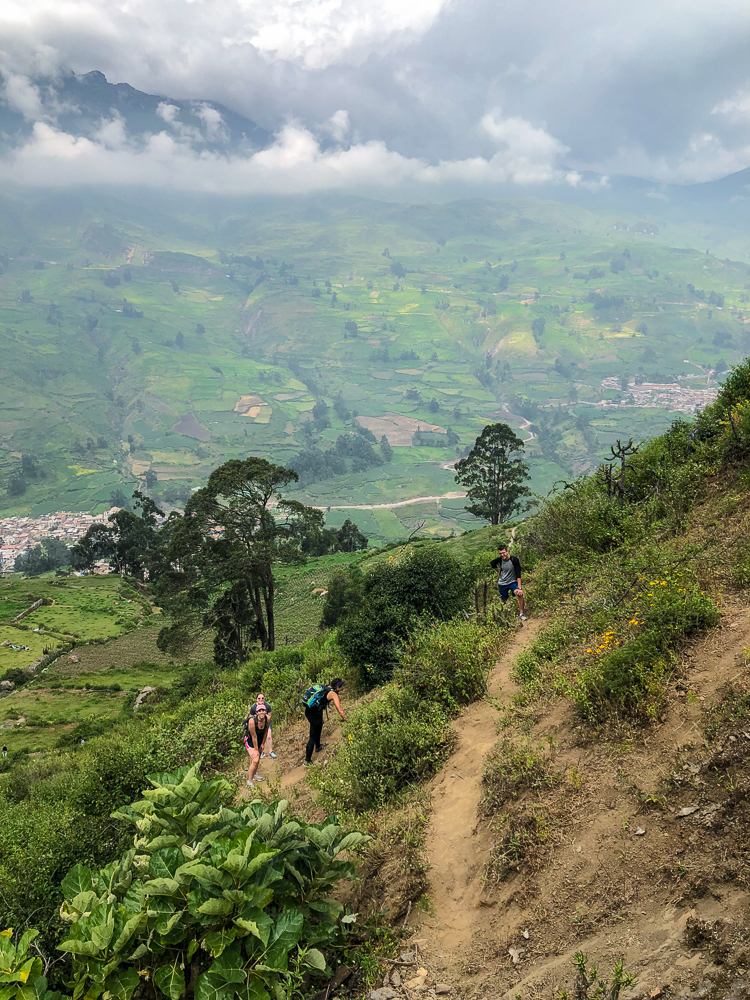 Got that? I couldn't have made it any clearer. No wonder no one could give us directions!
As is generally the case with waterfalls, the view of the actual waterfall wasn't great from up close. We did, however, get a better view of the valley and took a moment to pat ourselves on the backs because we made it!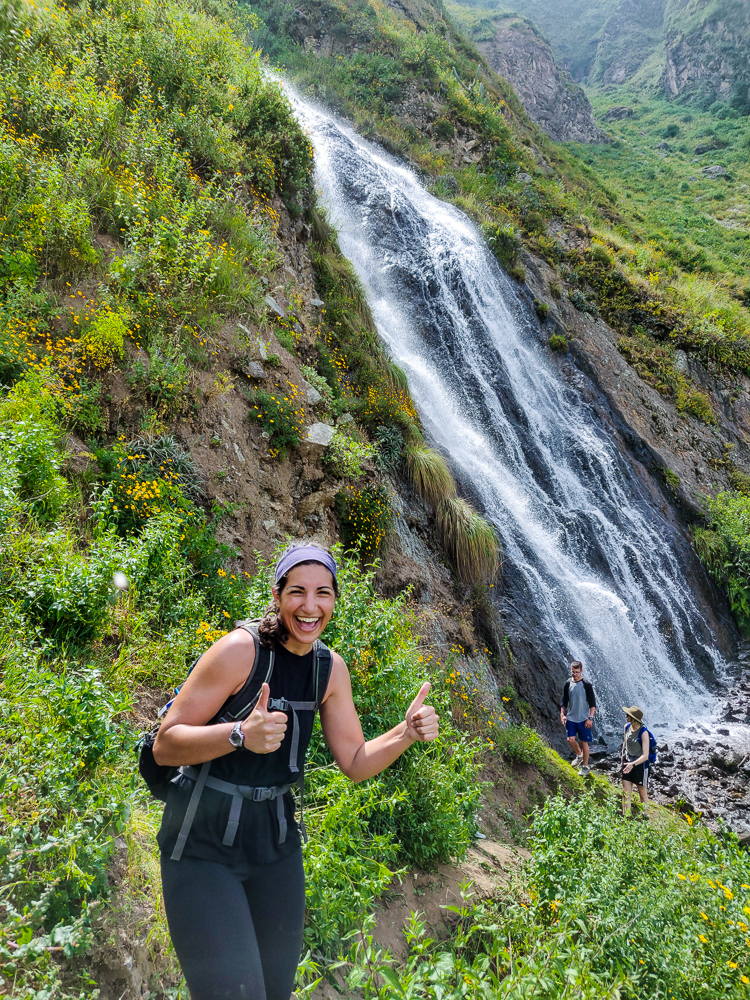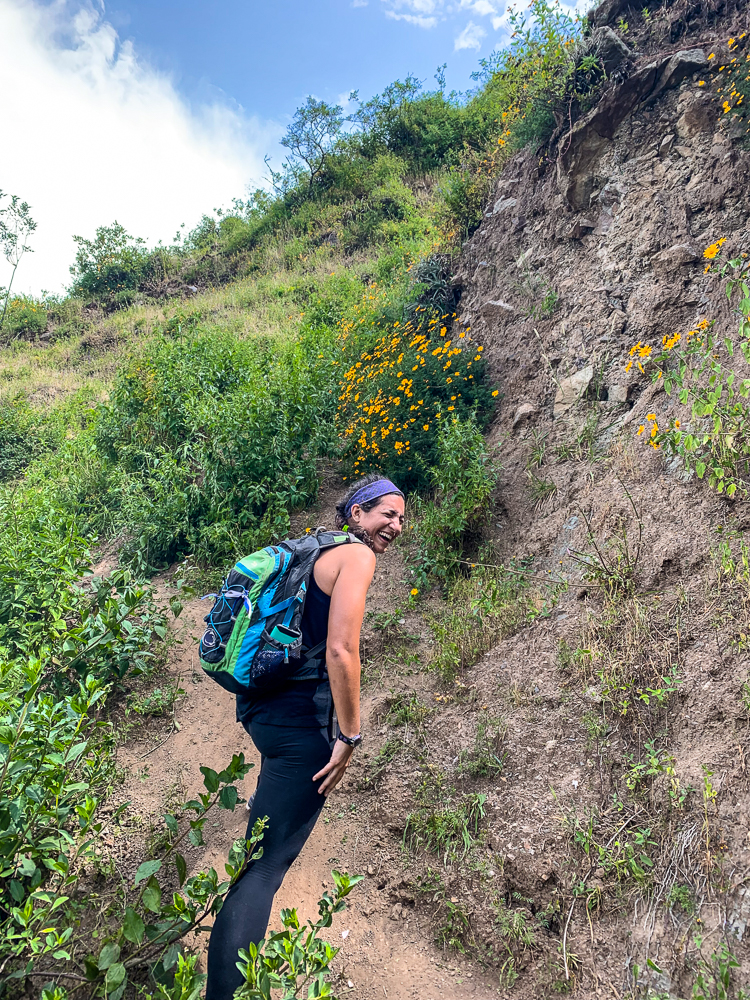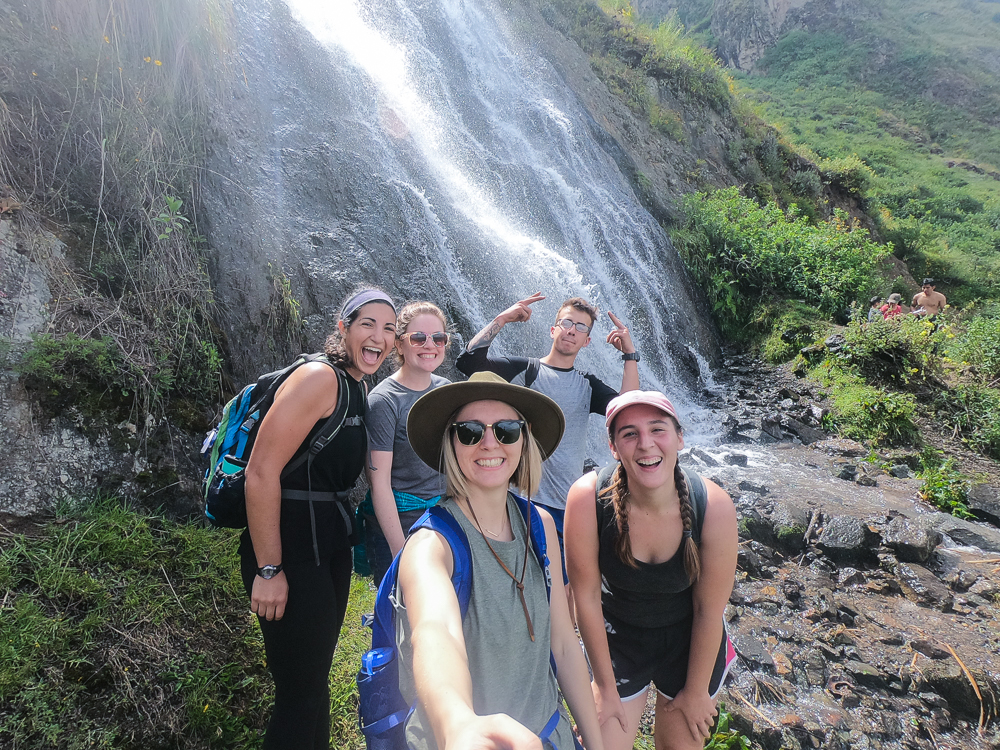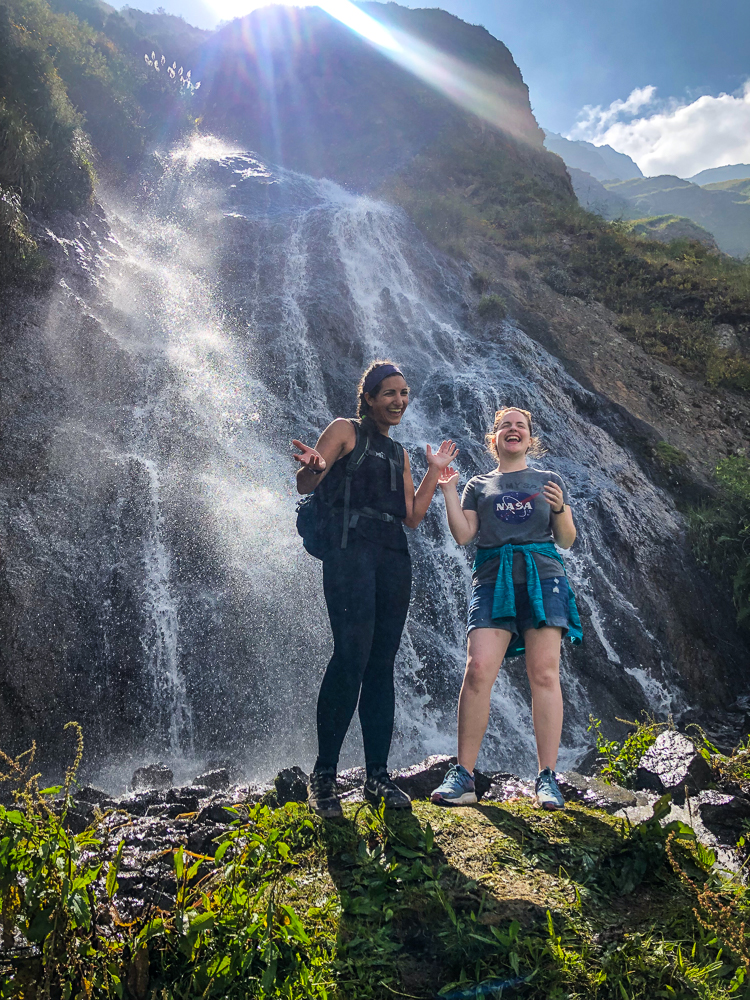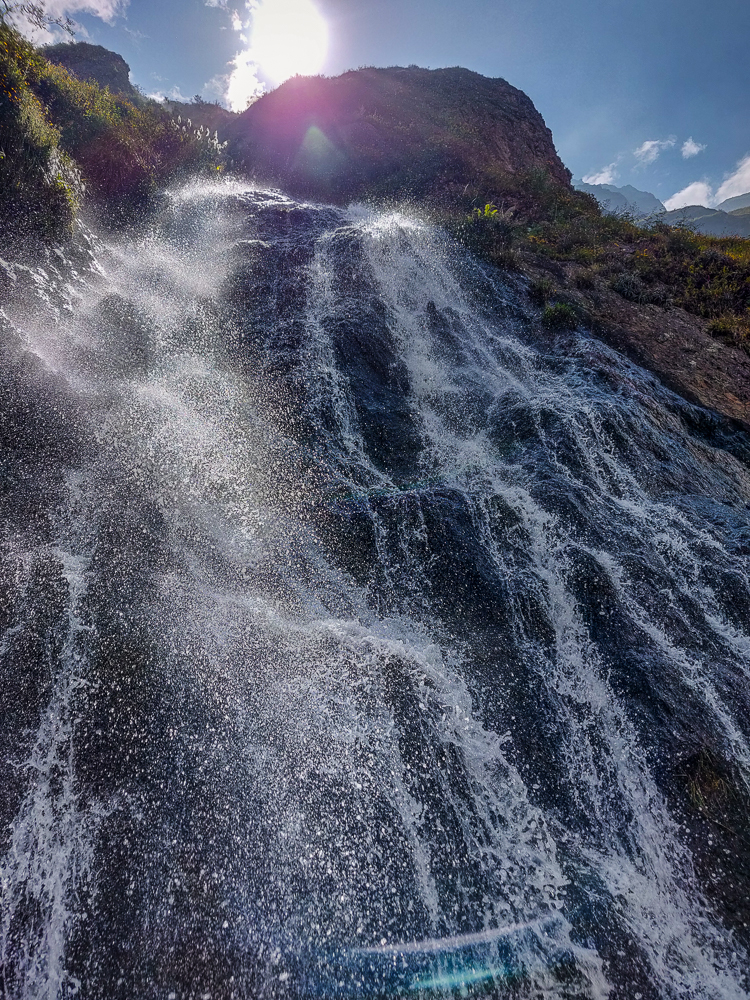 The hike up had been steep and tiring, but the way down was brutal. Lots of slipping and sliding with a few falls. Jocelyn had the worst luck. On one of her falls, she caught herself on a cactus and got a cactus spine stuck in her finger. We tried to pull it out on the trail but couldn't get a good grip or tell how deep it went. I had tweezers at the hotel, so she decided we should just leave it until we got back.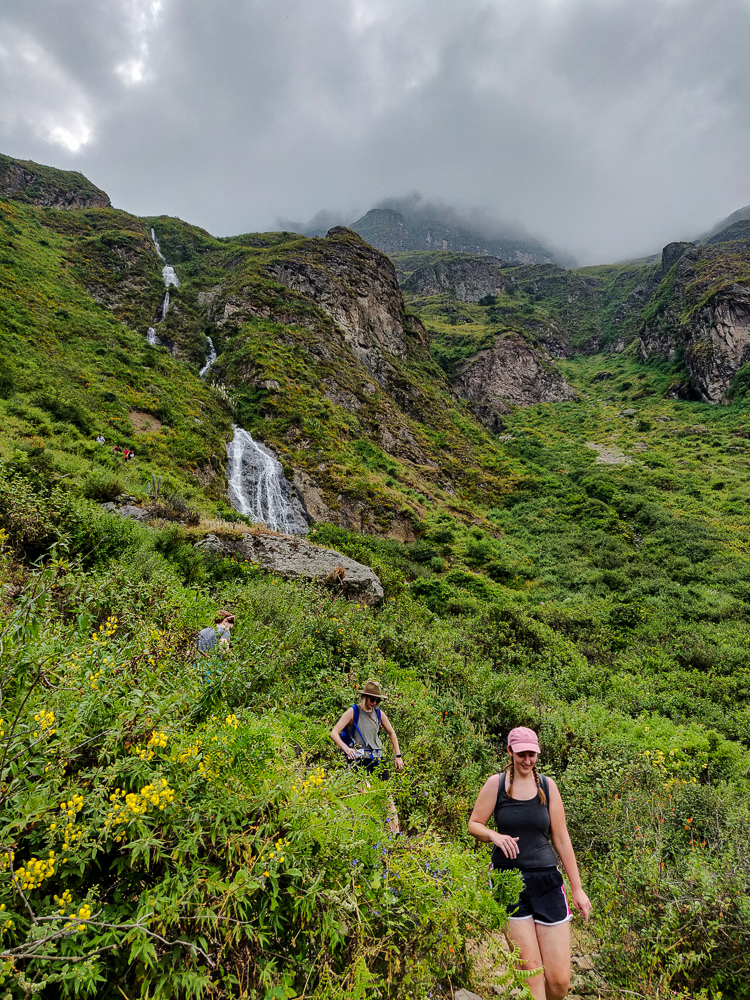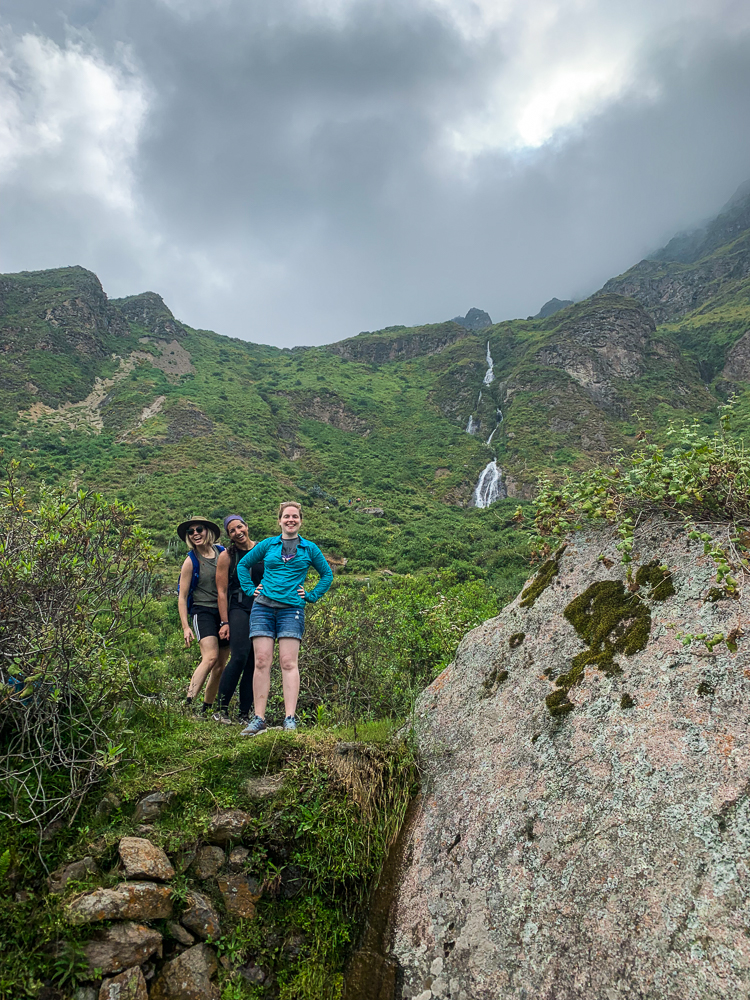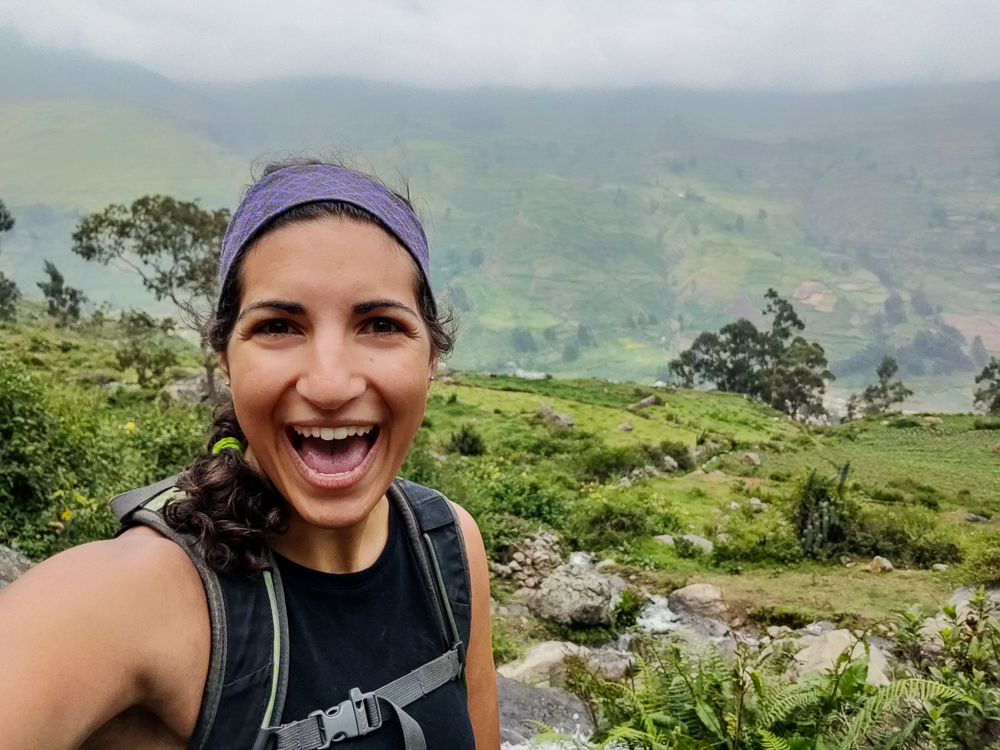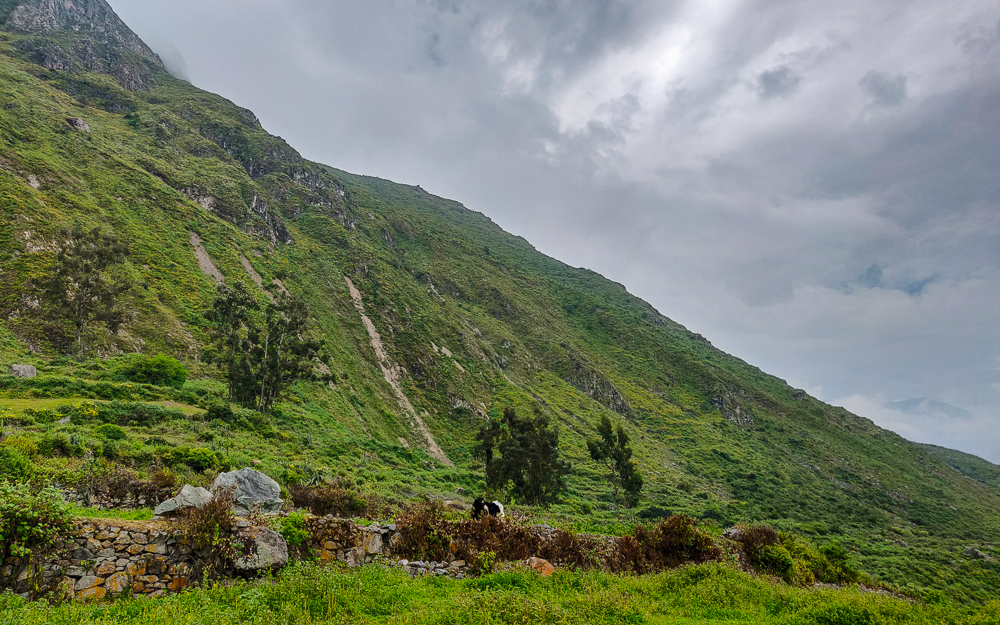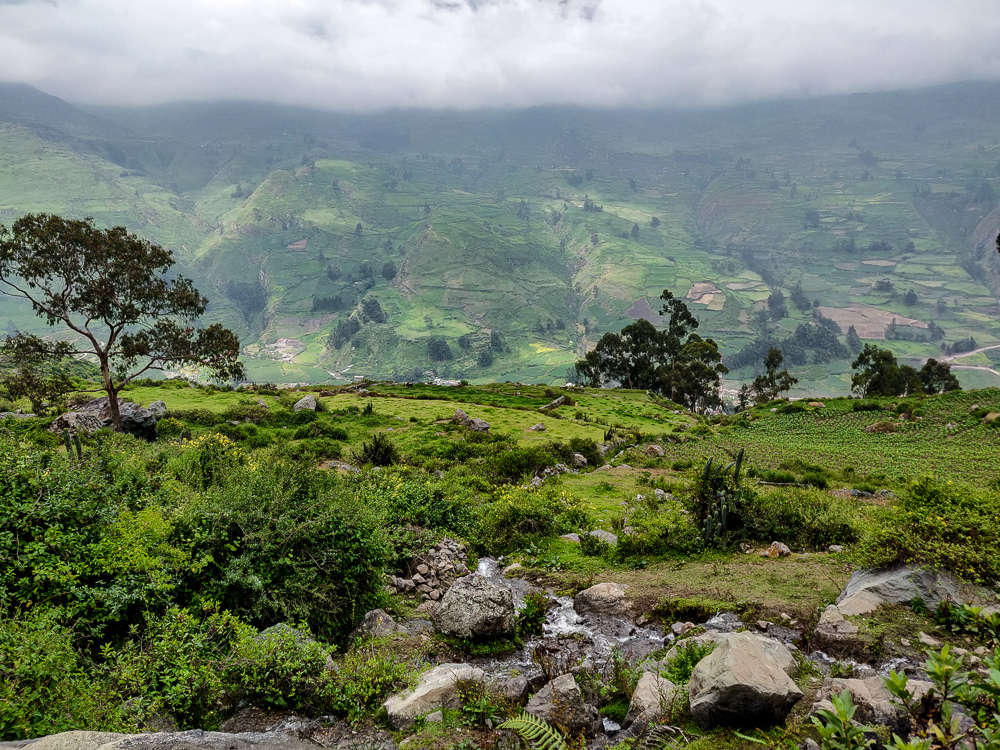 Once we got past the steep part, the rest of the return trip was easy. Well, there was one part where a rock wall collapsed beneath me, but it's fine because Kylie caught me by the backpack and saved me from disaster. It's good to have friends with quick reflexes!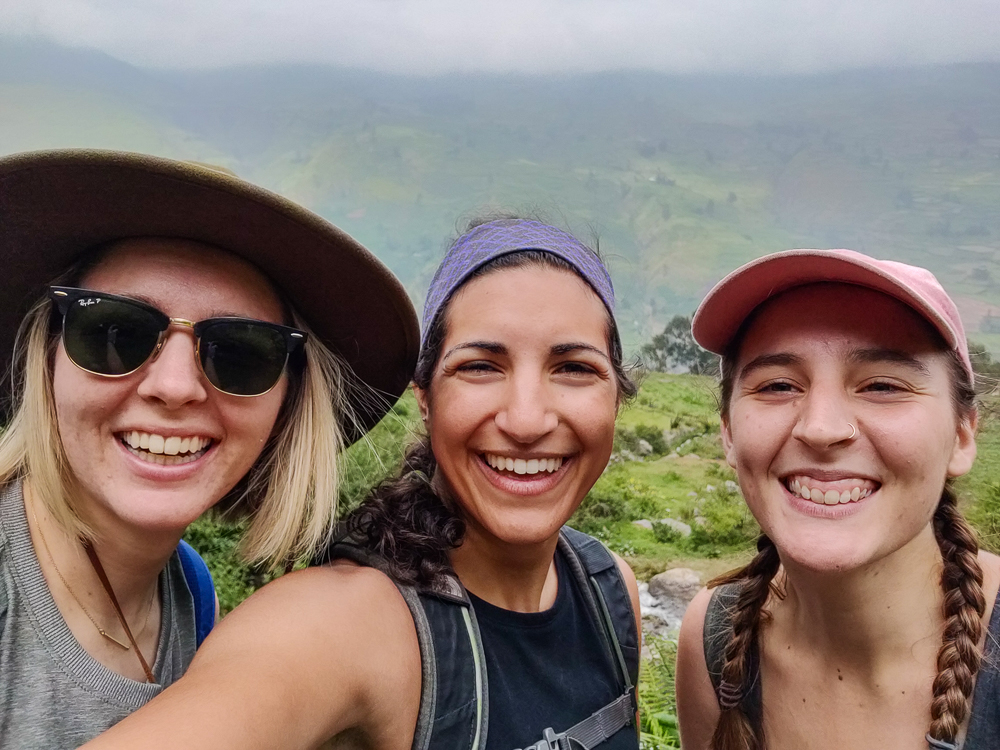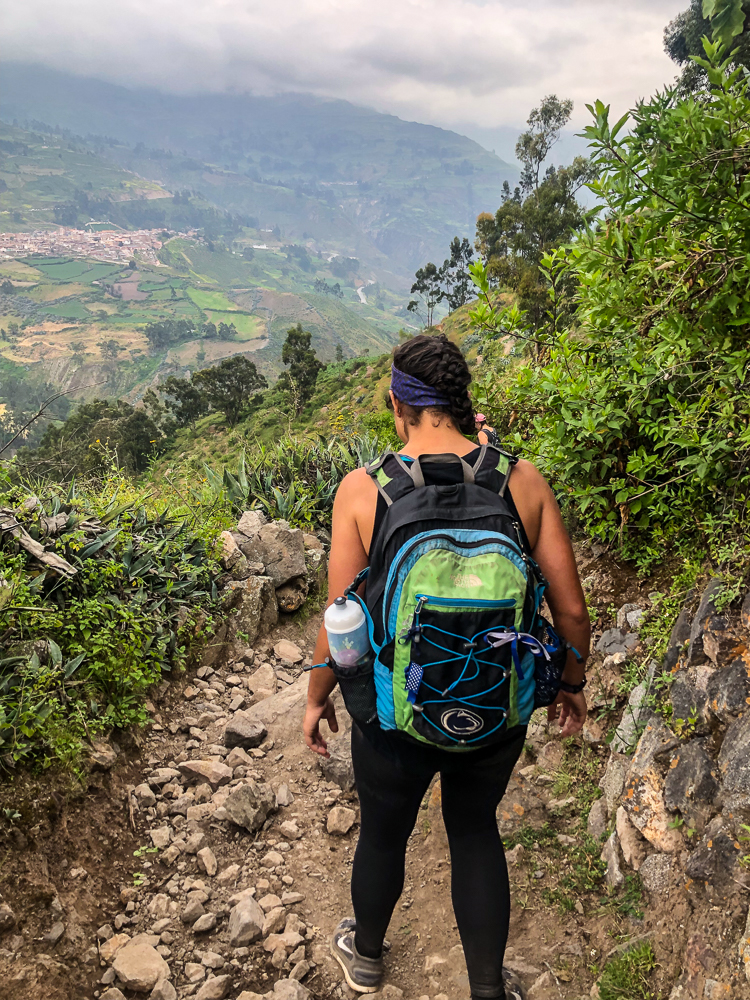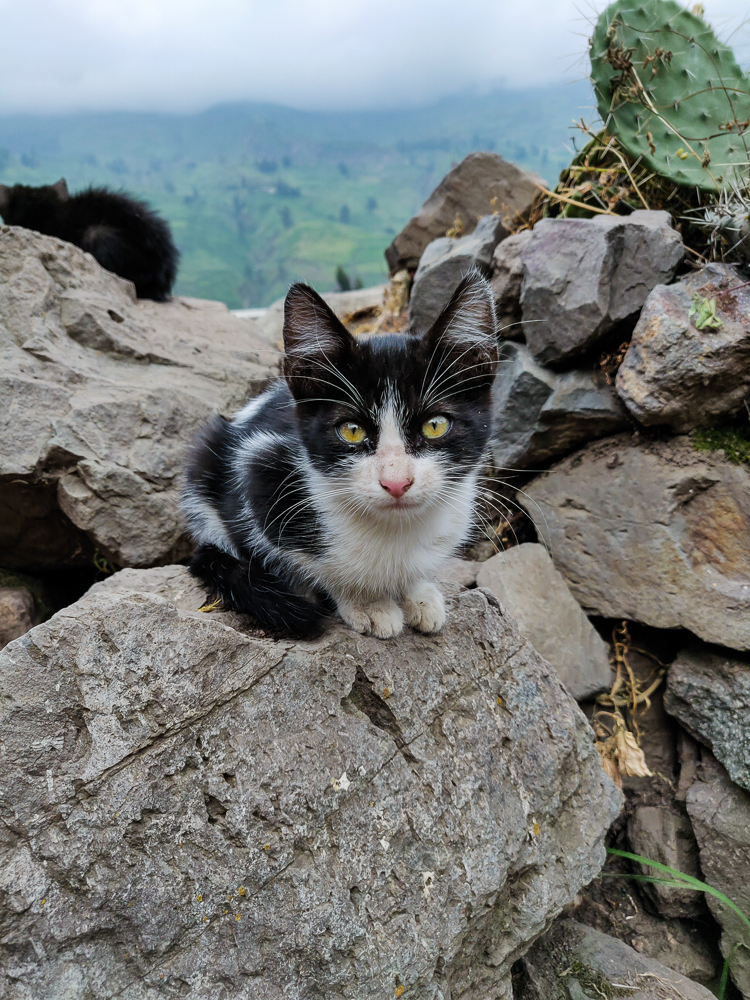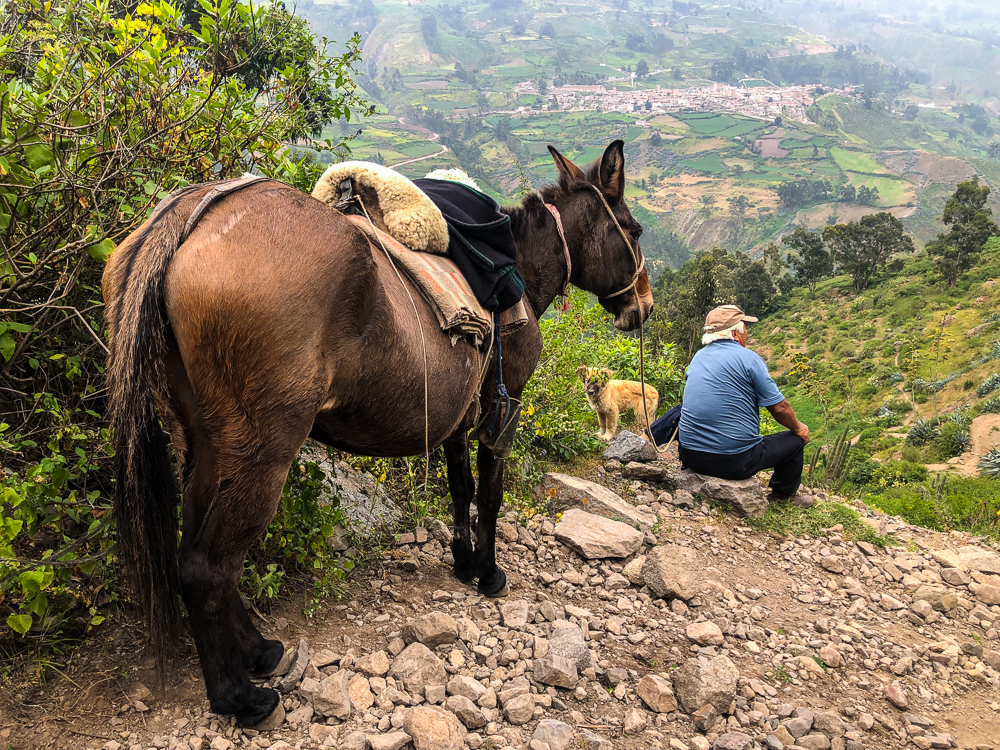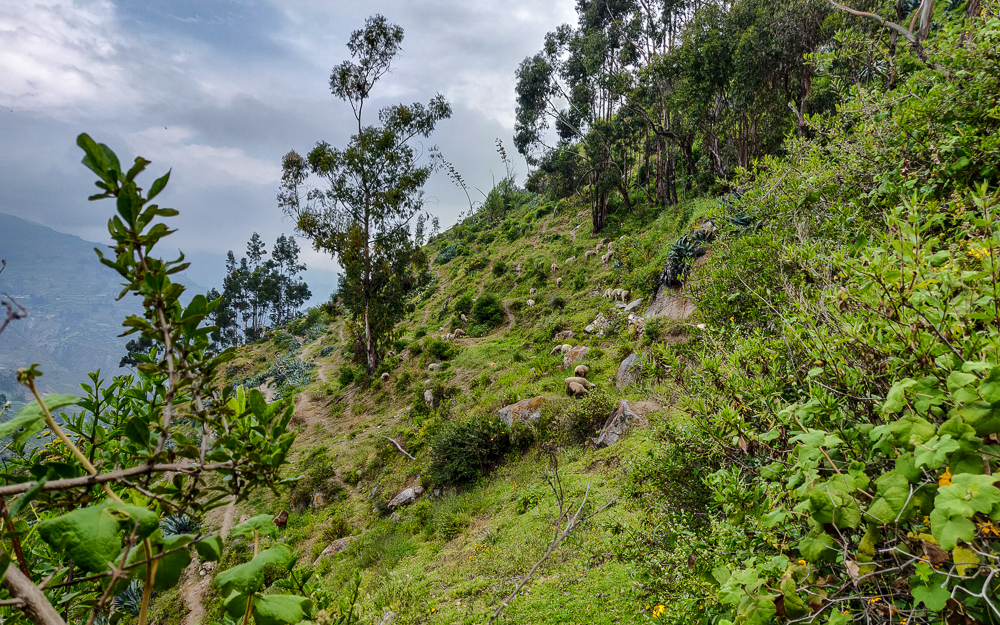 Back in town, we met up with David, Dina, and her daughter and drove back to Canta. Our first order of business was getting the spine out of Jocelyn's finger. I got my tweezers and tried to ease it out, thinking it might be short. That did nothing, so Jocelyn braced herself and I pulled as hard as I could until it came out. It felt like I was going to pull her finger off! When it finally gave, we all freaked out because it was SO much longer than we thought. I can't believe she walked around with that thing stuck in her finger for like 4 hours! And I can't imagine how much the extraction hurt. Geez! Jocelyn wins the pain tolerance award.
We headed to dinner after the drama and devoured our food, only slightly hampered by the nightly power outage. It's clearly not an uncommon occurrence because the waitress was prepared, bringing in an emergency light. And then the power came back on… and went out, and came on, and went out. Geez, just leave it off.
Back at the hotel, we made a solid effort to stay awake a little longer (it was only like 7:30PM) and eventually gave up and passed out. What a day!