At the beginning of our trip, if you'd asked Tony what one thing he was most excited to see, he would have said, without a moment of hesitation, Diamond Beach. The interesting thing about his obsession was the fact that he didn't seem to know much about it. Mike and I asked why it's called Diamond Beach, and his response was "because it's beautiful. Like a diamond." Thanks, Tony. So, off we went to Diamond Beach, knowing nothing more about it than its name… which Tony insisted on repeating over and over and over until I was ready to throw him out of the car, and Mike banned him from mentioning it again until we got there (under the threat that if he heard the words "Diamond Beach" one more time, we were turning around and going back to Reykjavik. Tony wisely kept his mouth shut after that).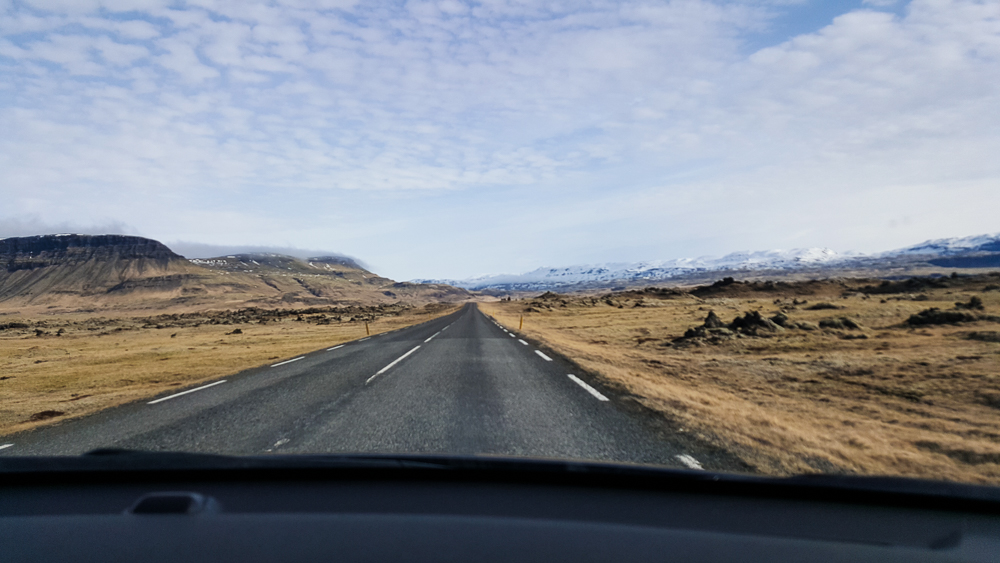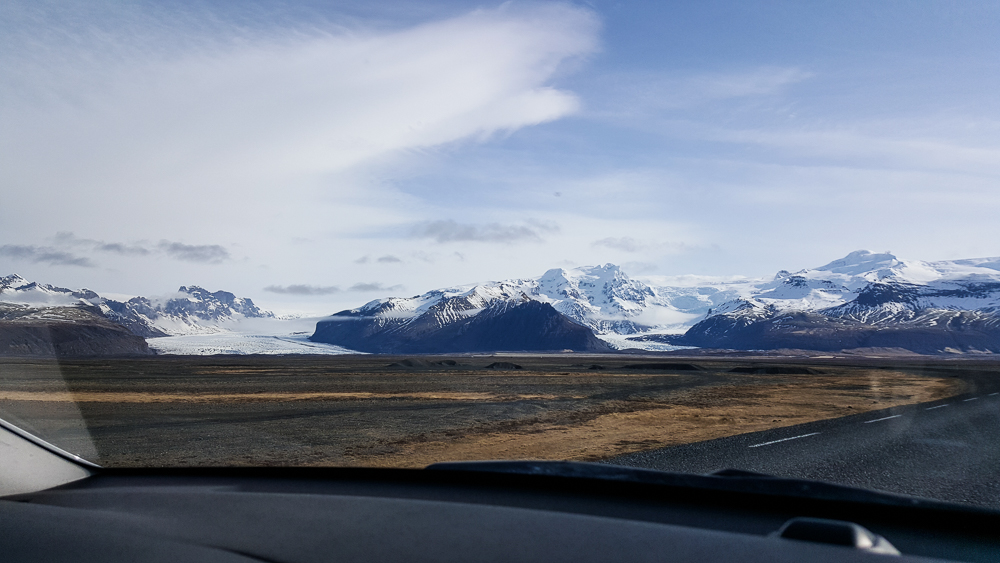 We got on the road after a brief stop at a waterfall near our campsite, Systrafoss, located in the forest of Kirkjubæjarklaustur. It wasn't much more than a trickle when we were there, and I probably could have skipped telling you about it, but then I wouldn't have gotten to type Kirkjubæjarklaustur and given you another opportunity to appreciate the names of Iceland.
Next stop, DIAMOND BEACH! The mystery of the name was solved pretty quickly once we got there. It's a black sand beach, and thanks to the nearby glacier lake, it's covered with glacier pieces that wash up on the beach after drifting out to sea. There are pieces of all different sizes, and many of them form abstract ice sculptures that sparkle in the sunlight as they melt. We had fun imagining what the different pieces looked like (it's like cloud animals, glacier edition) and taking ridiculous pictures with them.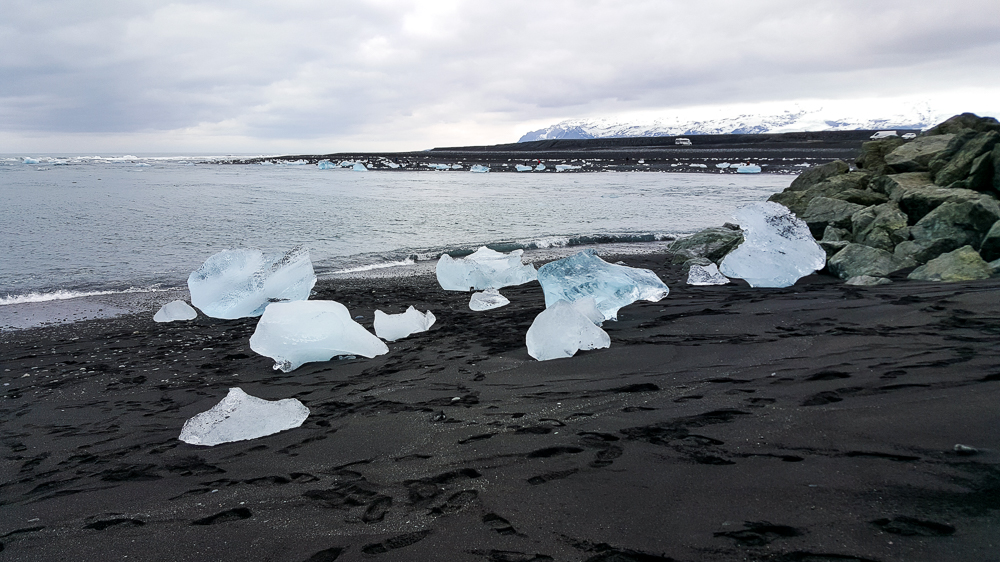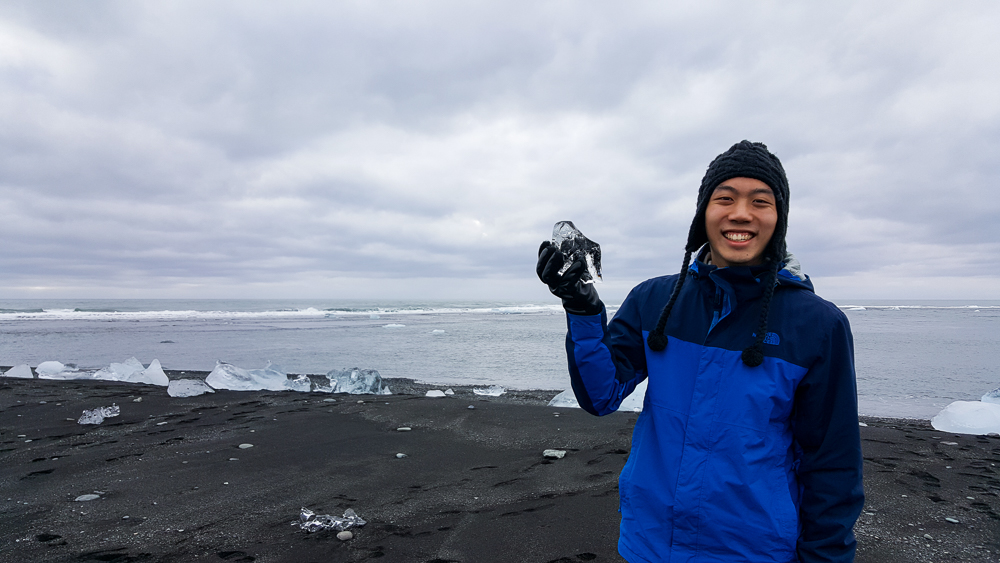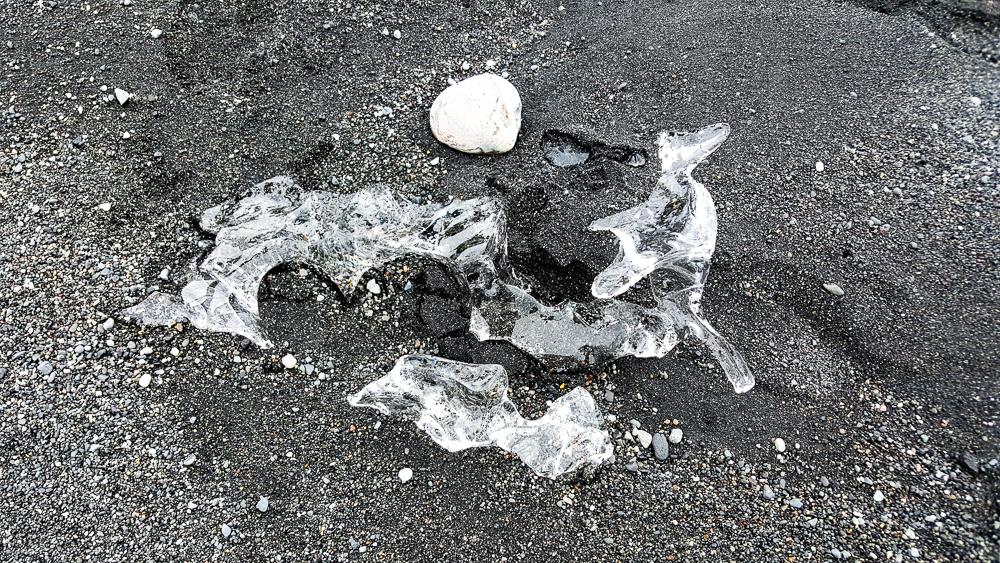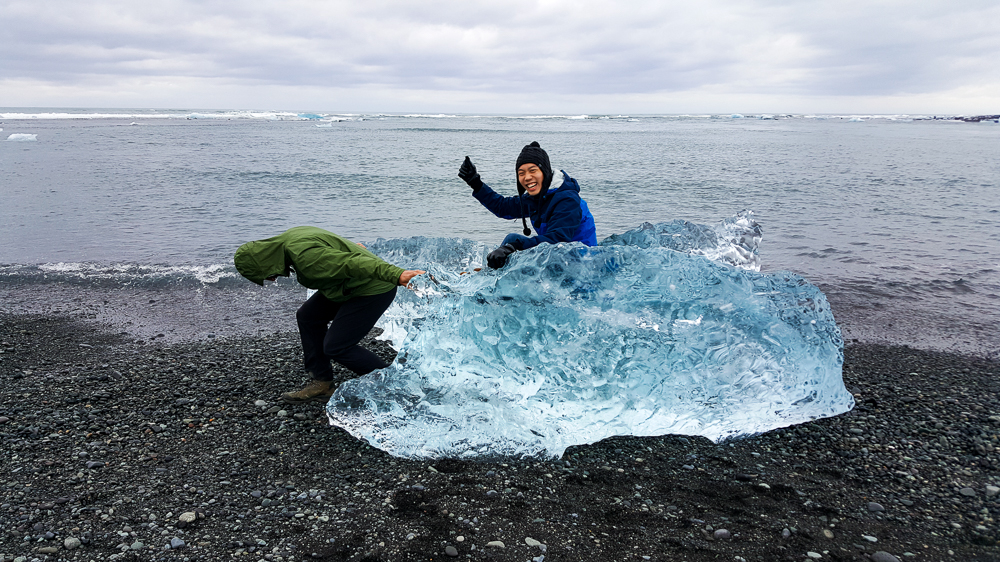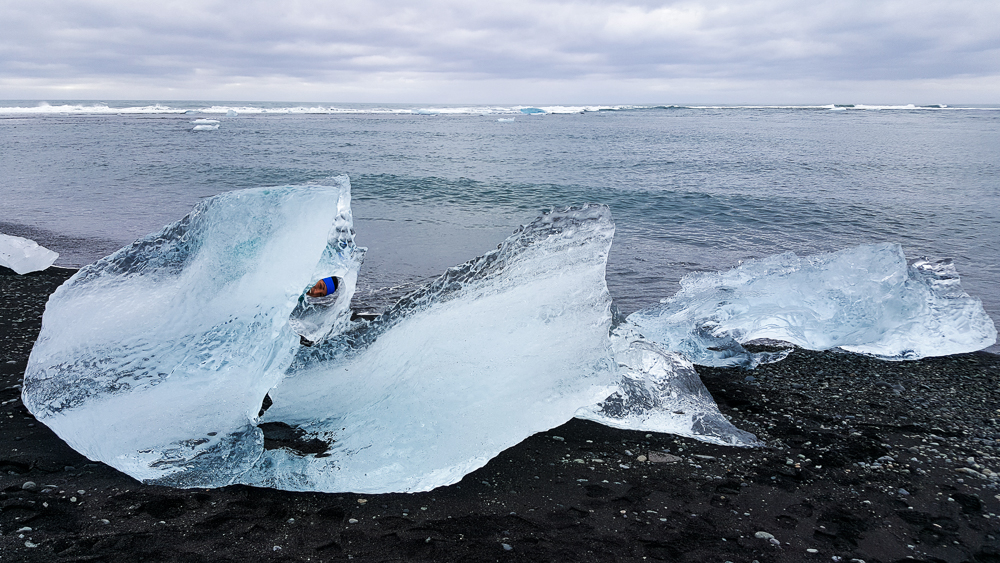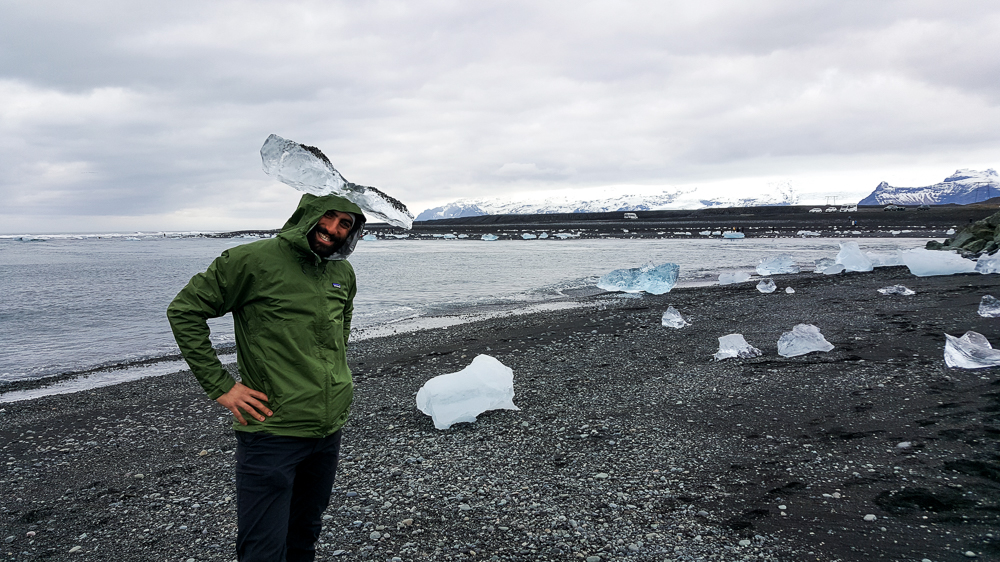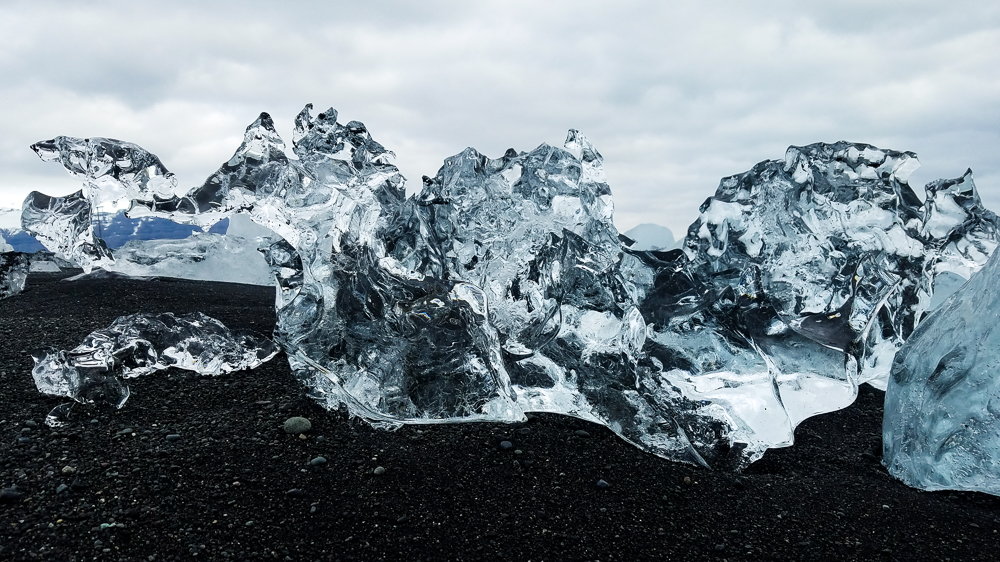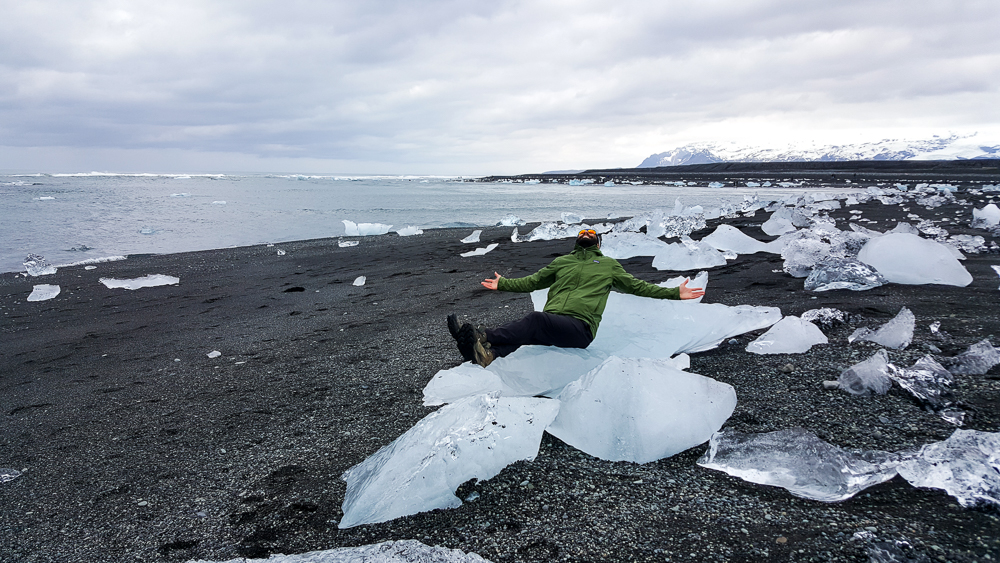 When Tony was satisfied with his Diamond Beach experience, we walked upstream to the glacier lake, Jökulsárlón. It was very pretty. I'm not sure what else to say about it, but it's a lake… full of ice. And there's a part that runs out to the sea, giving the future beach diamonds a way out. When we were finished staring at the lake, we paused to watch some little ice pieces that were trying to make a run for the freedom of the sea but were blocked by larger ones. We were completely sucked in by the action and cheered for one little ice as it struggled to break free. I imagine this is what Icelanders did in their free time pre-television. Maybe it's also like the Icelandic equivalent of horseraces (but MUCH slower). You can put your money on an ice chunk, and whichever one successfully reaches the ocean first, wins. I'm a genius.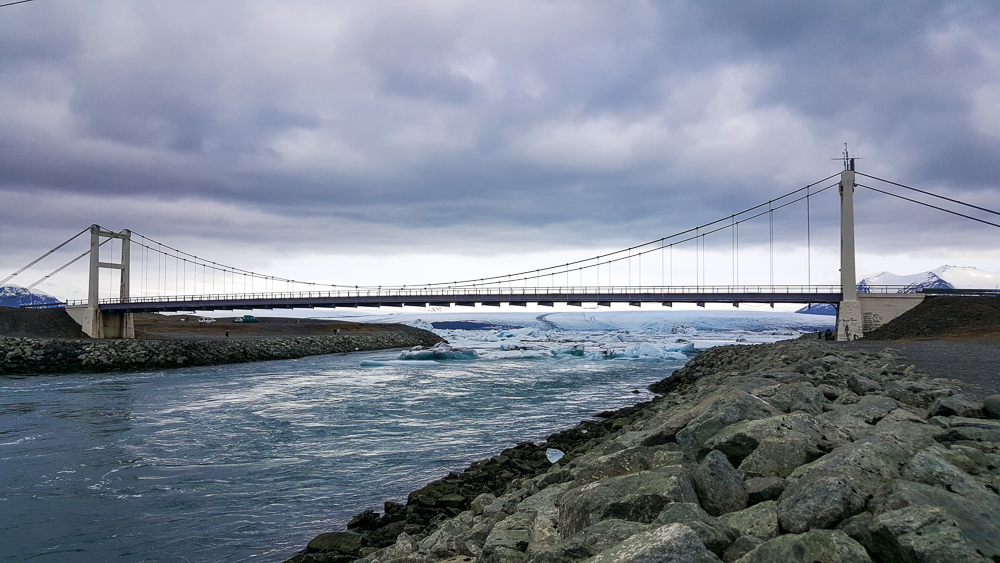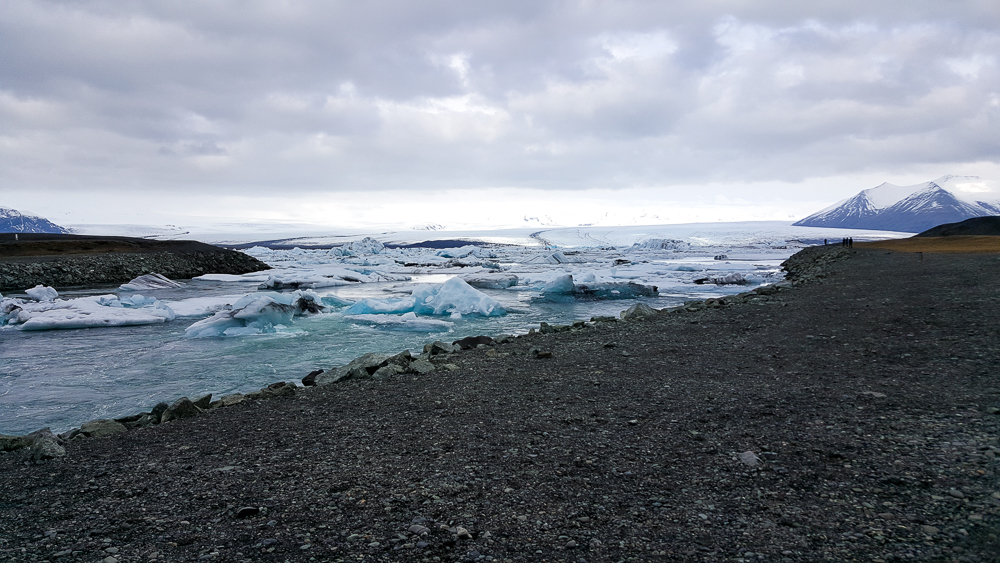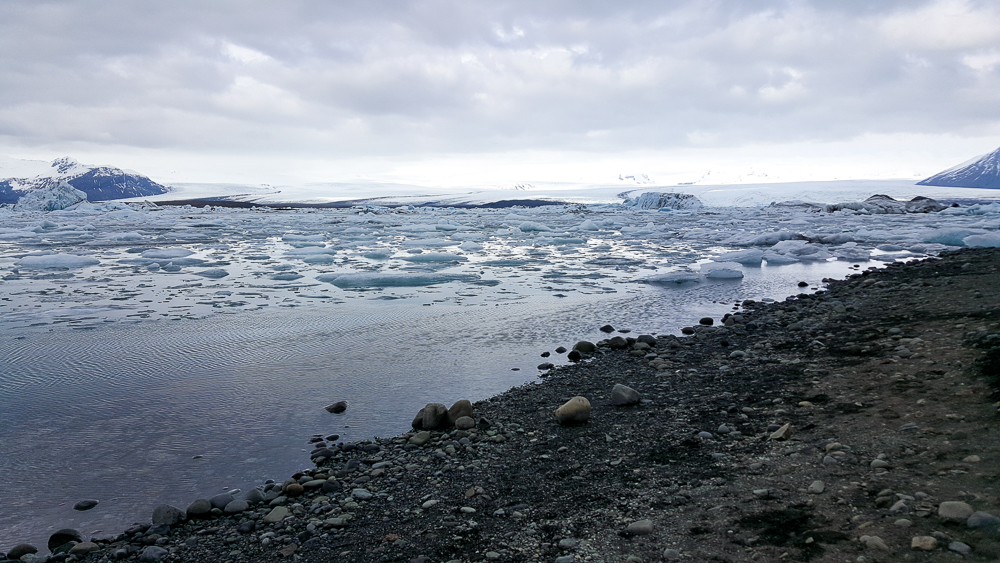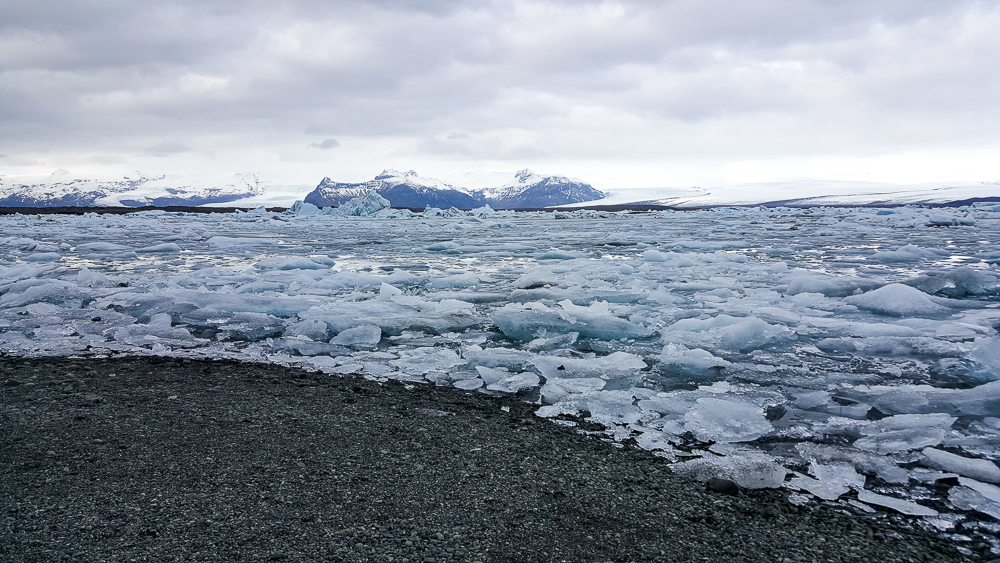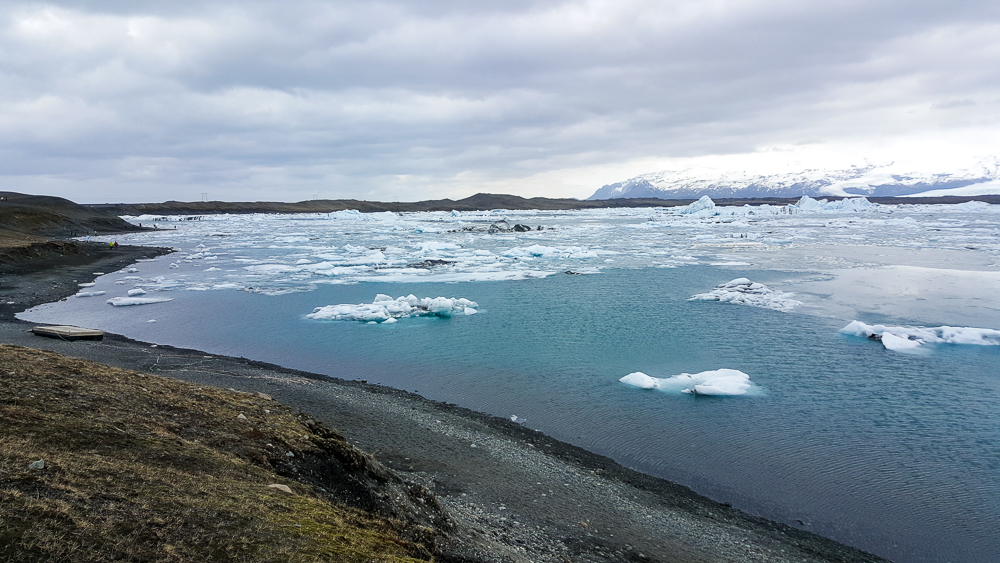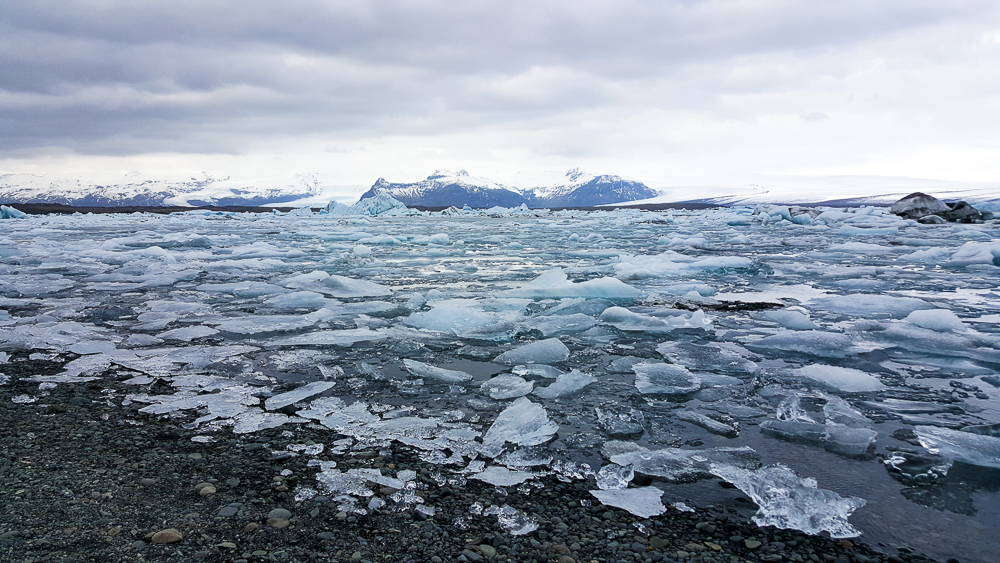 Before we got back on the road, we decided to check out the other side of Diamond Beach too (on the other side of the outlet coming from the lake) because, despite Tony having no idea what he was talking about, he was right about it being beautiful.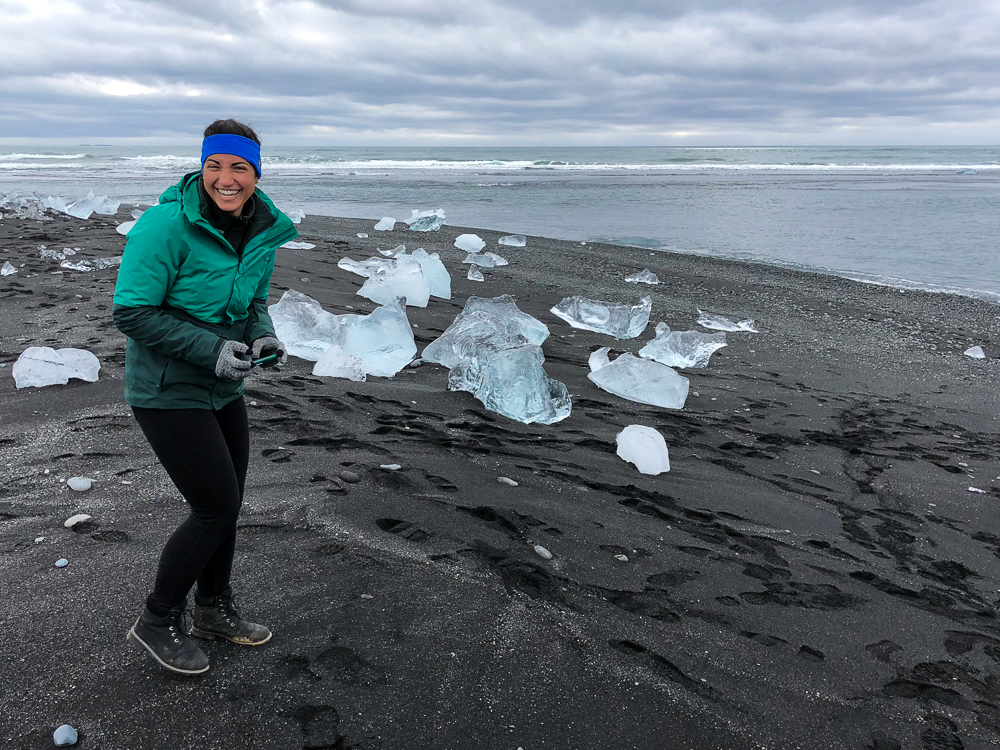 Diamond Beach was as far east as we were going, so when we finished there, we started back in the direction of Reykjavik. There were a few places we wanted to stop at on the way back, but we were also scouring google maps as we drove to see if there were other things nearby that might be worth checking out. One such discovery was Svínafellsjökull, another stick-out part of a much bigger glacier. The glacier that it's a part of is called Vatnajökull, the largest glacier in Iceland. I quickly decided that visiting Svínafellsjökull was worth the detour x100000. We hiked up a ridge along the side, and it was breathtaking. I would have been happy to hike way farther than we did, but Mike and Tony were keen to keep moving. We walked until we were past all of the other people, at least, before turning around. Even with just that quick stop, it's probably one of my favorite things we saw.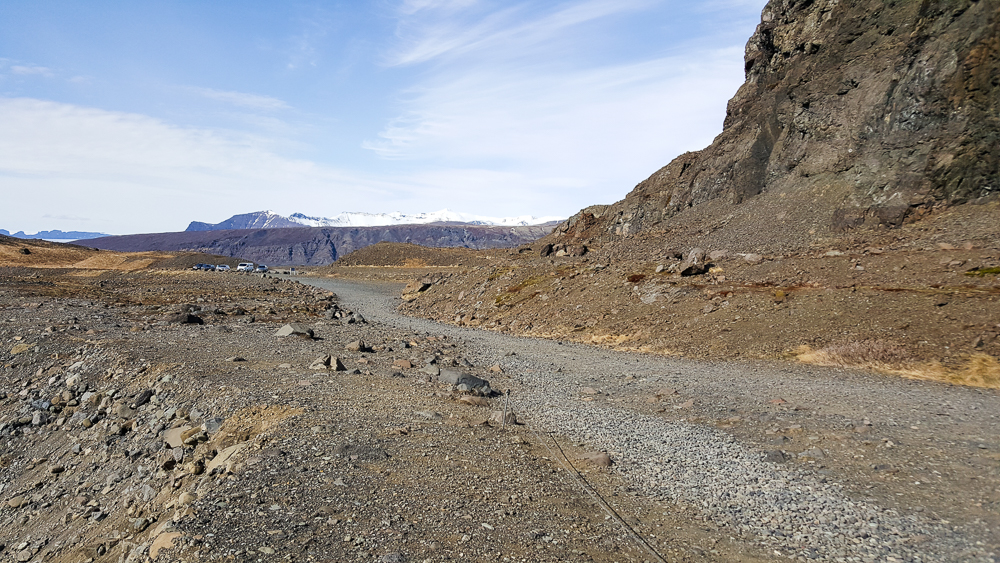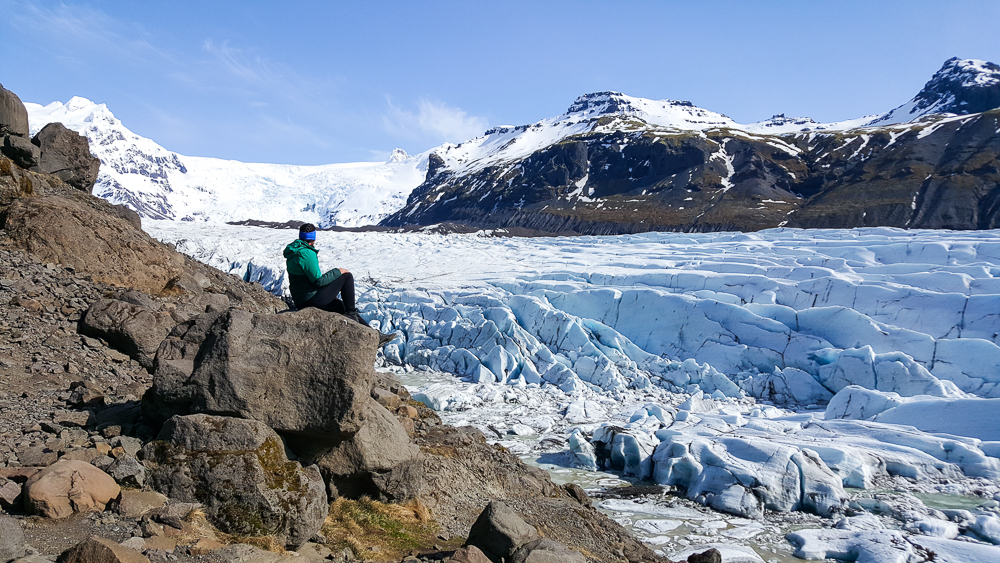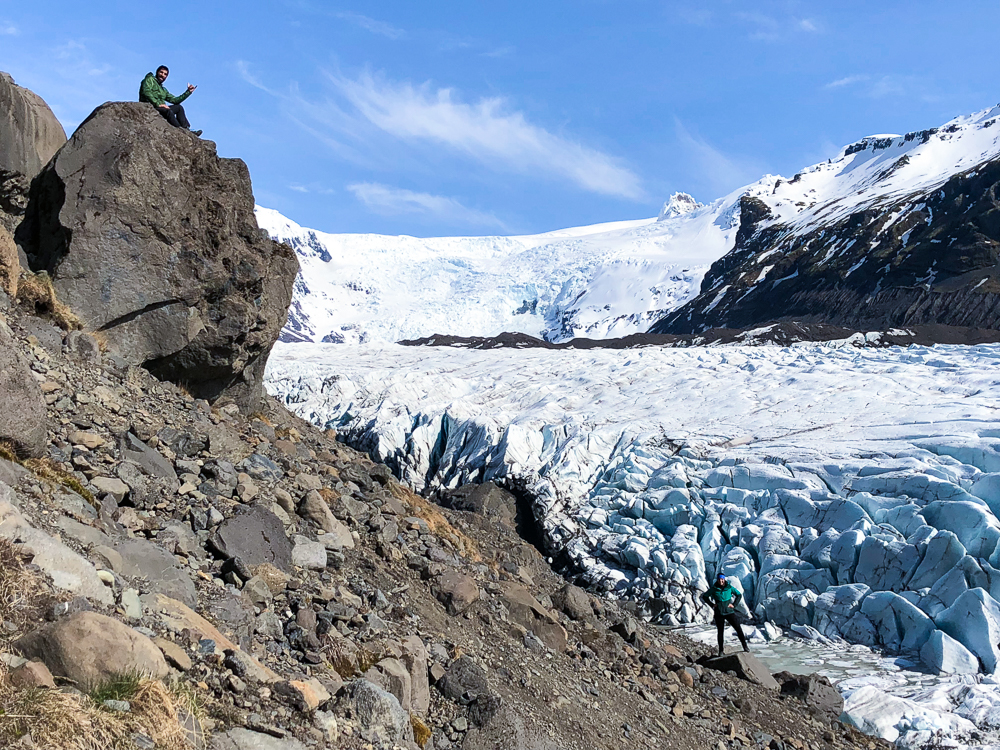 Our next planned stop was Vatnajökulsþjóðgarður, or Vatnajökull National Park. Mike and Tony were hoping to do some of the hikes there, but unfortunately, our visit wasn't timed very well for hiking season. Most of the trails were closed for the season with an opening date of May 1, and we were there in mid-April (now you can see how far behind I am… oops). That was a bummer, but at least we could still hike to Svartifoss, another famous waterfall. This one has hexagonal troll rocks like the ones we saw at Reynisfjara beach, but at Svartifoss, they're mostly hanging down instead of coming up from the ground.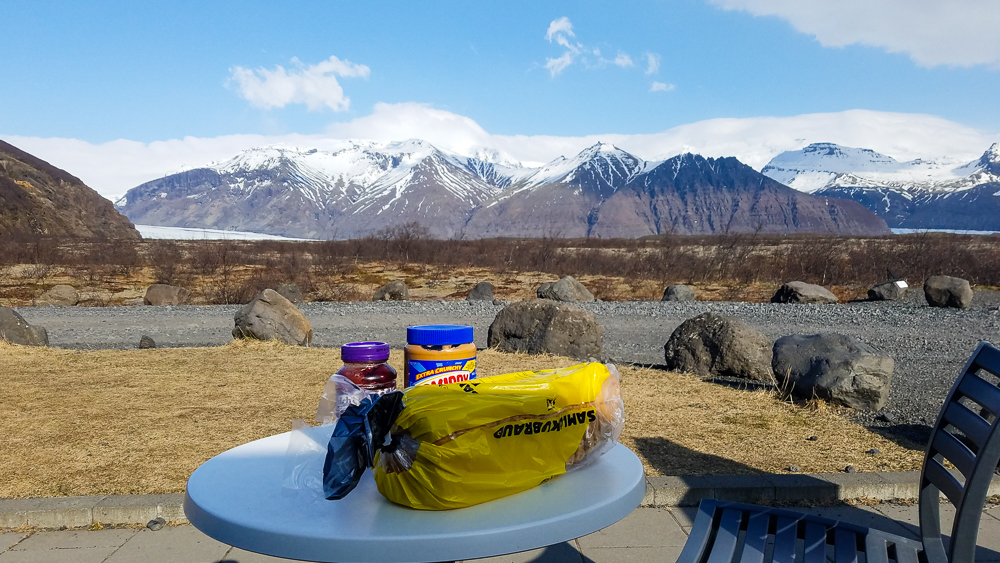 We made one more unplanned stop on our way to the campground for the night. This was another "there are lots of people over there so maybe we should see what they're looking at" moment. Well, it was clear what they were looking at: a couple of massive, mangled steel girders. What wasn't immediately clear was why they were there and what was so interesting about them.
Remember how I talked about how there are volcanoes under the glaciers? There are also some sub-glacial lakes that are maintained by the volcanic heat. One such lake, Grímsvötn, is beneath the glacier Vatnajökull. It cycles between slowly filling and eventually releasing the water in a mega-flood. In 1996, there was a volcanic eruption that accelerated the fill cycle, melting 0.75 mi3 (3 km3) of ice in just 13 days. The lake was filled higher than ever before in recorded history, and the resulting mega-flood was incredibly destructive. The flood waters carried glacier pieces along with them, some weighing as much as 1000-2000 tons. TONS!
The mangled steel girders that we were looking at used to be part of a bridge that clearly didn't fare so well, despite being designed to withstand mega-floods. It had deep foundations and allowed about 6m clearance for glacier pieces to pass underneath, but in this instance, it would have needed more than twice that height to be safe. The result? Well, the beams speak for themselves…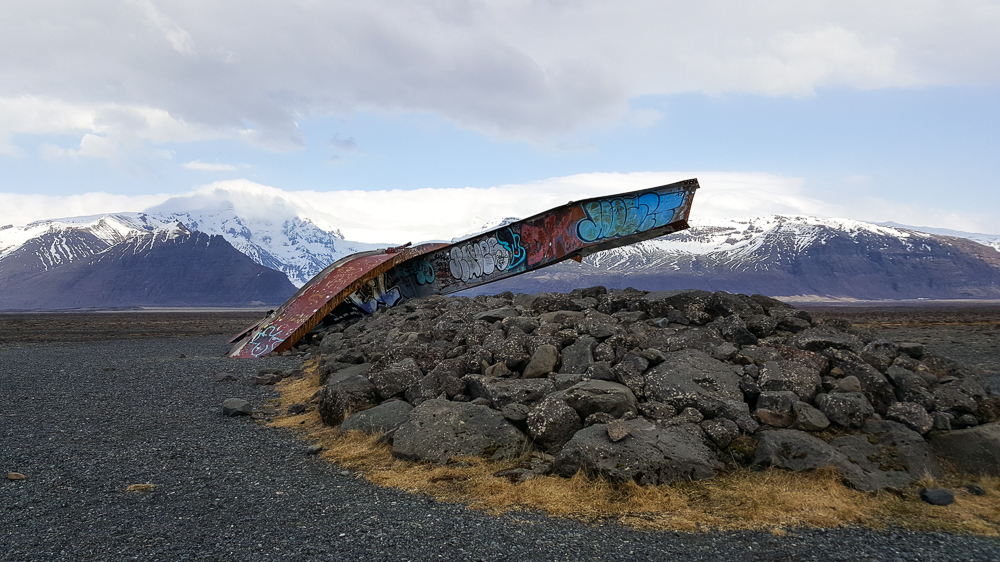 We made our way to that night's campground, set up the tent, and played card games before falling asleep. Mike and Tony were hoping to do a long, waterfall-filled hike the next day, so we needed all the sleep we could get!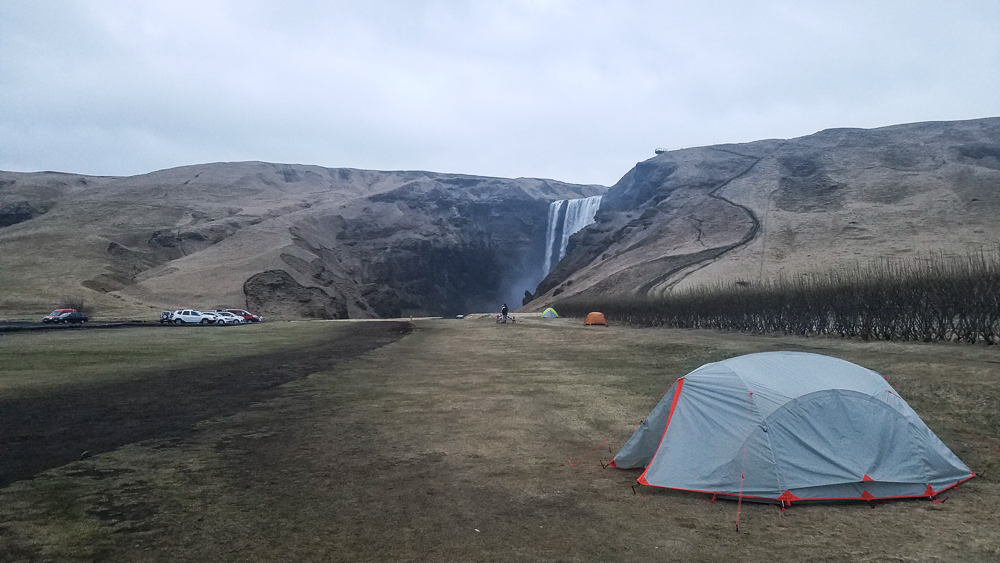 Related Posts
Petrified Trolls of Iceland – Do you like the funky "troll" rocks around Svartifoss? Do you have no idea what I'm talking about? Learn more about the formation of these interesting lava rocks.
Perito Moreno Glacier – if you're a glacier fan, join us for a trek on this South American glacier!
Ada Foah – compare the black sand beaches of Iceland to the picturesque and slightly more tropical beaches of Ghana.