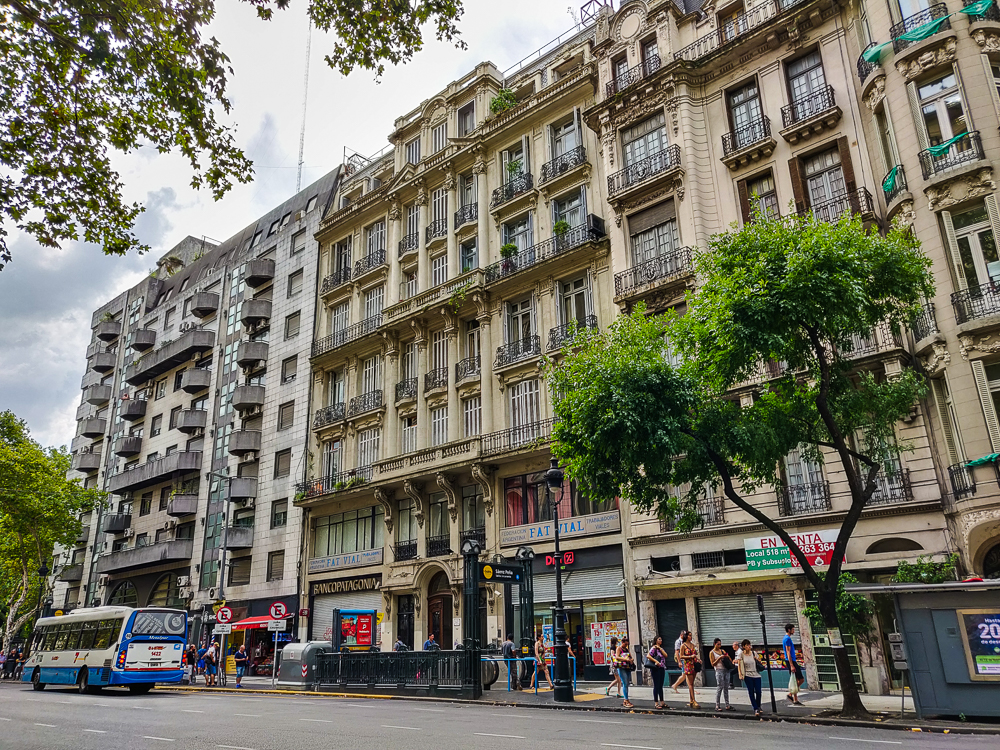 Since it's been a while since my last post about Mike's and my trip to Patagonia/Buenos Aires, let me reacclimate you. We just finished 7 days of hiking, hiking, and hiking, and by some miracle, my feet didn't fall off (though I did end up losing a few toenails. I'll spare you the pics but send me a message if you're interested. Kidding. Kind of. I mean, I do have pictures, and you're welcome to them if that's something you're into. Okay, I'm getting carried away. Back to it).
From El Calafate, we had a bright and early flight to Buenos Aires where we were staying for a couple of days before heading home. We flew into the domestic airport which is conveniently located in the city and then went on a public transit adventure… my favorite. And, a perfect place to start off a list of Buenos Aires first impressions! (Or, you can catch up on the history of Argentina first, HERE and HERE.)
1. Heat/Humidity – Okay, so this has nothing to do with public transit, but I feel like it needs to come first because this was truly my very first impression of the city. When Mike and I flew to Patagonia, we had to change planes in Buenos Aires and walk outside to switch terminals. It was the middle of the night, and the air felt like stepping into a bathroom after someone takes an hour-long, steaming-hot shower. With no ventilation. I have certainly experienced plenty of humidity in my life, but usually the night feels slightly less suffocating! NOPE. I was thankful that, from there, we flew south to cooler temperatures, but that was just delaying the inevitable. This time, we arrived in the morning, and between the humidity and the brutal sun, I was ready to get right back onto the plane.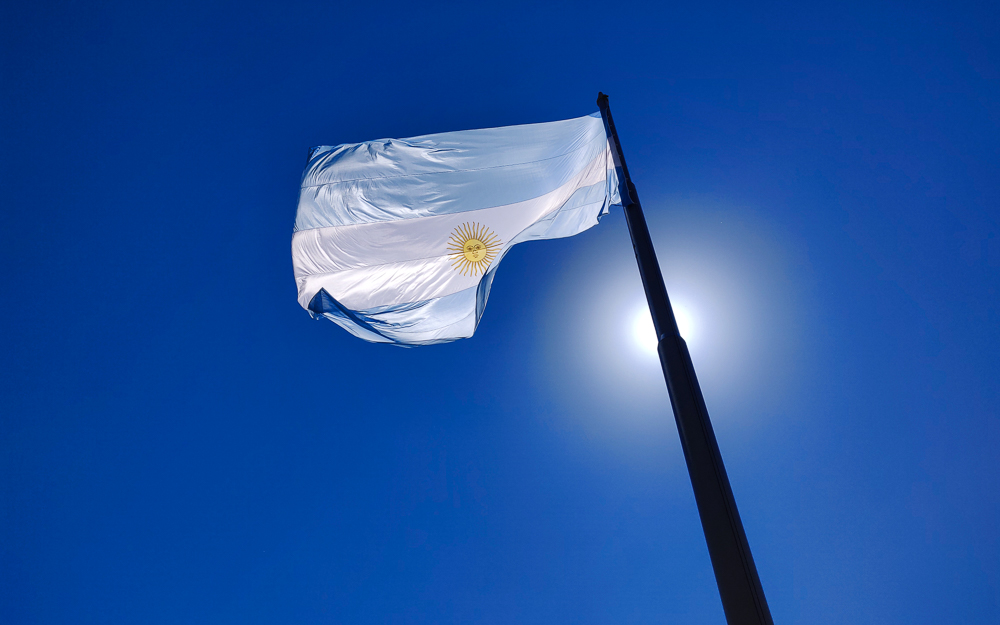 2. Public Transportation – It's quick. It's easy. It's cheap. You can get practically anywhere in the city. Fresh off the plane, we set out to buy ourselves a transit card (I'm developing quite the collection of these) which was fairly straightforward except that you can't buy the card and add money to it at the same place because that would be too easy. But, at least you were able to do both of those things at the airport! (If that sounds like it should be a given, trust me when I say it's not.)
We also used the subway later in the day, and I'm a big fan. Partly because I was exhausted and it saved me from 40+ more minutes of walking… but also because it's great! The line we took was clean and not shady and impressively prompt. Also, fun fact: the Buenos Aires subway was the first in South America! It was built in 1913 which, as you may recall, was during Argentina's golden age.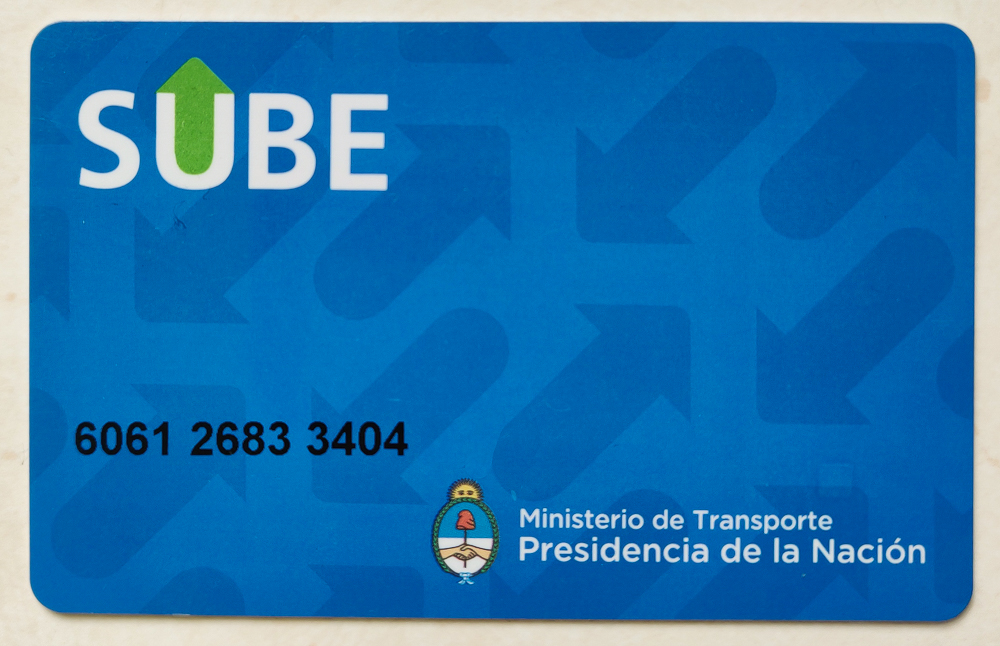 3. Bus Lines – I don't mean bus routes. I mean lines of people WAITING for buses. I've never seen anything like this. At rush hour, the sidewalks are full of people lined up like they're waiting for the latest iPhone. Kidding, there are no tents… but there are seemingly endless lines of people, and they're just doing their regular commute, waiting for the bus. It's crazy! And also nice in a way because people aren't trying to edge you out to get on the bus before you. But, you need to know what you're doing and start moving as soon as the right bus pulls up because people operate like a well-oiled machine. There's no time for hesitation.
Also, bus drivers seem to always be in a rush, so be READY when it's time for your stop. As in, be standing at the door, and start hopping off as soon as the bus slows and the door opens because a "slow", rather than a stop, might be all you're getting.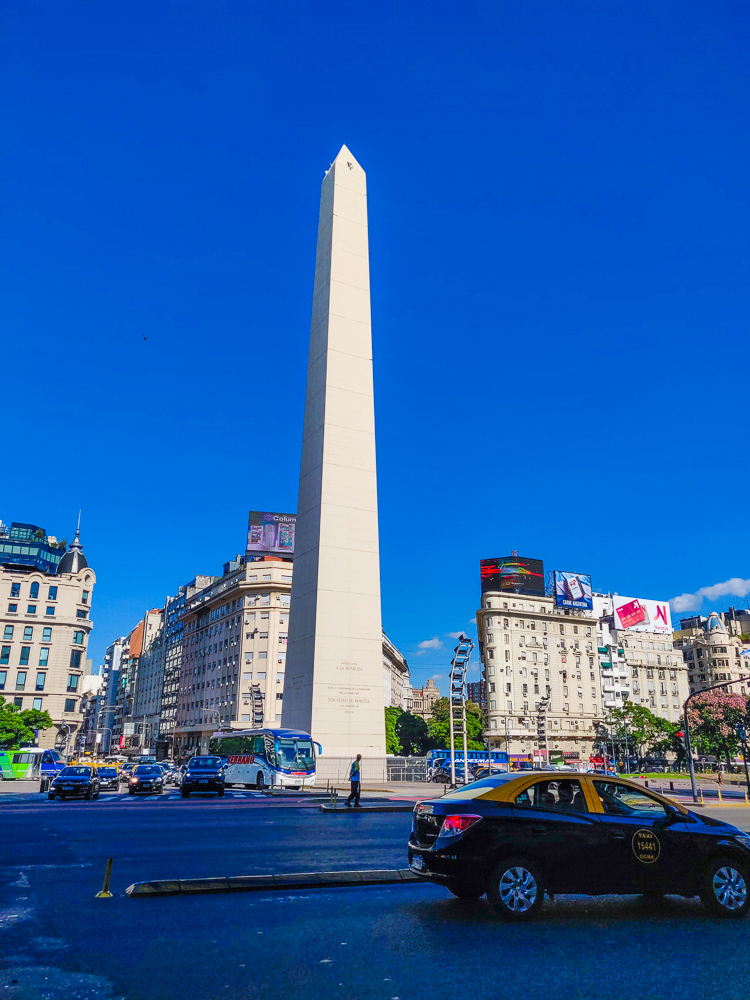 4. Avenida 9 de Julio – This is the major north/south boulevard in town, and I don't even know how to begin explaining this street to you. Mike and I got to enjoy its dedicated bus lanes on the ride to our hostel. Not having to share space with the other traffic probably cut our travel time nearly in half.
How do they have space for these dedicated bus lanes? WELL. It's the widest avenue in the world, and for maybe the first time after hearing a "most/best/biggest/etc. ___ in the world" claim, I immediately believed it. It's literally an entire city block wide. Like if you built a city on a grid and then removed the buildings between two of the streets and paved the whole thing, this avenue would be the result. There were something like 16 lanes before the middle was blocked off for buses in 2013. (This is one of those times when I really wish I had thought to take a good picture, but alas, I've failed you all. I'm sorry. You can google it, though.)
Crossing it is no simple task and takes far too long. There are multiple traffic lights along the way and no chance of getting across on a single green. First, you cross three lanes of traffic. Then, there's a "median" with a width equivalent to maybe seven lanes. Next, you cross six lanes, a small divider separating the bus lanes, and two dedicated bus lanes. Okay, now you're in the middle of the street/where you need to be in order to get on a bus. But, if you're just trying to get across, you still have two bus lanes, four lanes of traffic, another large median, and three more lanes of traffic before you're safely to the other side. It's at least as exhausting as it sounds, plus there's not much shade which means you're simultaneously getting fried by the sun. We avoided crossing whenever possible.
5. Drivers – In classic South American fashion, the roads are terrifying, and you couldn't pay me enough to drive on them. Everyone drives like they're in a massive hurry (which is funny because probably no one actually is… the pace of life is SLOOOOW), the road rules are mere suggestions, and the lines on the road are for decoration. Defensive street-crossing is required as a pedestrian unless you have a death wish (aka don't assume that anyone is going to stop for you, even if you have right of way).
6. Money/ATMs – After we made it to our hostel/took some time to chill (literally… I felt like I was going to pass out), we headed back out to find somewhere to exchange money. This turned out to be a much more challenging task than expected. Normally, I would just use an ATM to get local currency, but the fees in Argentina were the highest I've ever experienced. For a single withdrawal, the fee was at least $10! (For reference, many ATMs will charge you nothing, or fees are usually in the $1-3 range.) My US bank reimburses ATM fees to a point, but we figured we'd just exchange money because I had some cash and we didn't need much, making the high fee seem even more ridiculous.
WELL, that was a mess, too! I mean, there are plenty of shady dudes on the street yelling, "CAMBIO! CAMBIOCAMBIOCAMBIO!" (exchange) but forgive me if I didn't have much confidence in their legitimacy. All of the legit exchange places would only change more than US$100, and we didn't need even close to that for our last couple of days in the country. So, after all that, we ended up exhausted and frustrated… and getting money from an ATM (after googling to find out who had the least-unreasonable fees. Side note, the best ATM we found in Argentina was, shockingly, in the main airport. It had the lowest fees and the highest allowable withdrawal amount. Go figure).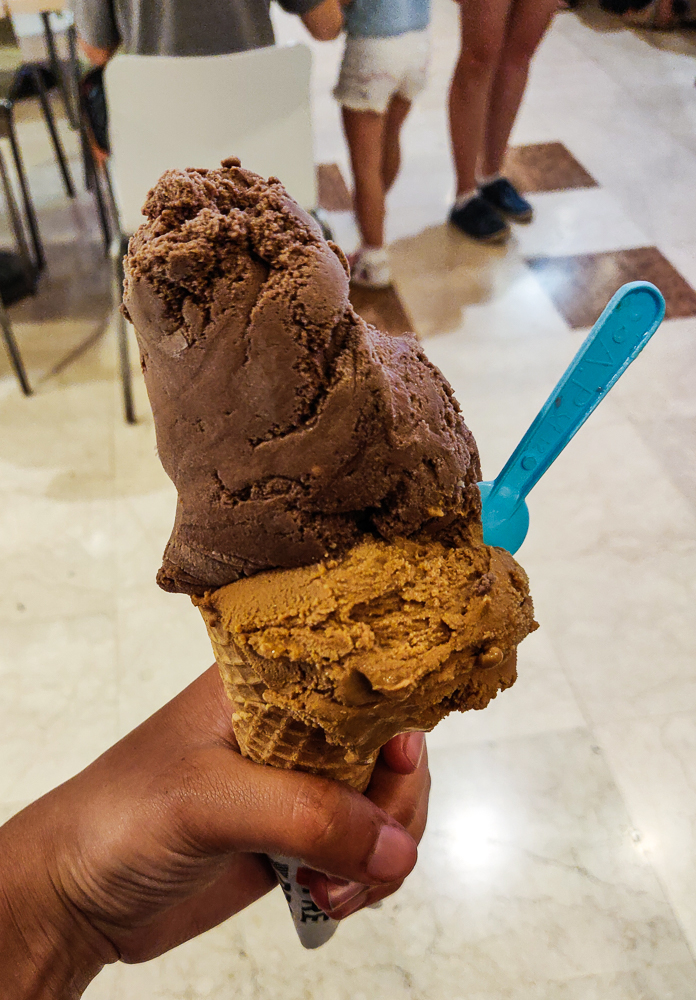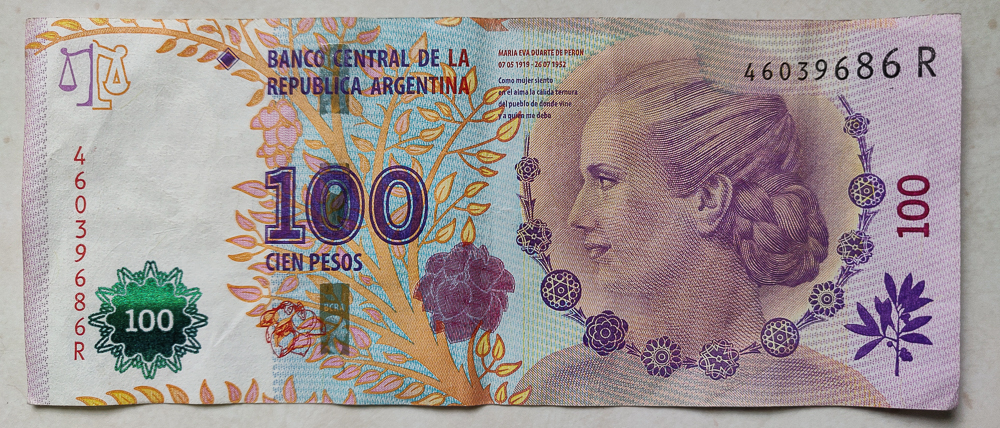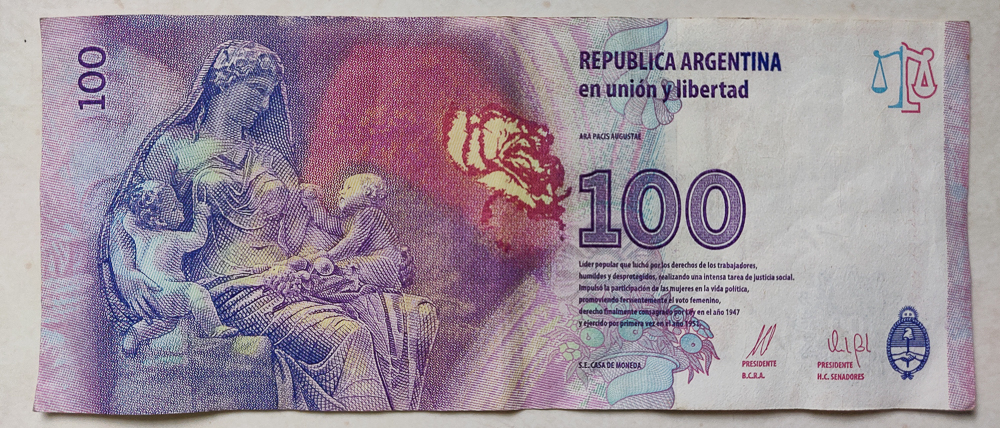 7. Exchange Rate – Besides the complexity of simply getting money, there's the added confusion of the constantly-fluctuating exchange rate. When I was doing research and trying to figure out how much things cost, every piece of information I found seemed to be conflicting… unless the price was listed in USD. Since the value of Argentina's currency is so unstable, many tourist attractions simply list prices in US dollars so that they don't have to keep changing them.
8. "The Paris of South America" – NO, NO, NO. This is just the kind of ridiculous claim that I despise and immediately dismiss. While I refuse to accept this as an even remotely valid comparison, I will say that the architecture of the city has a very European vibe to it, more than Lima and Quito (the only other South American capitals I have personal experience with). If wrought-iron balconies and café culture were all there is to Paris, then sure. However, you could absolutely NOT go to Buenos Aires and then be like, "Well, guess I don't need to go to Paris anymore because I've basically already been there!" NO.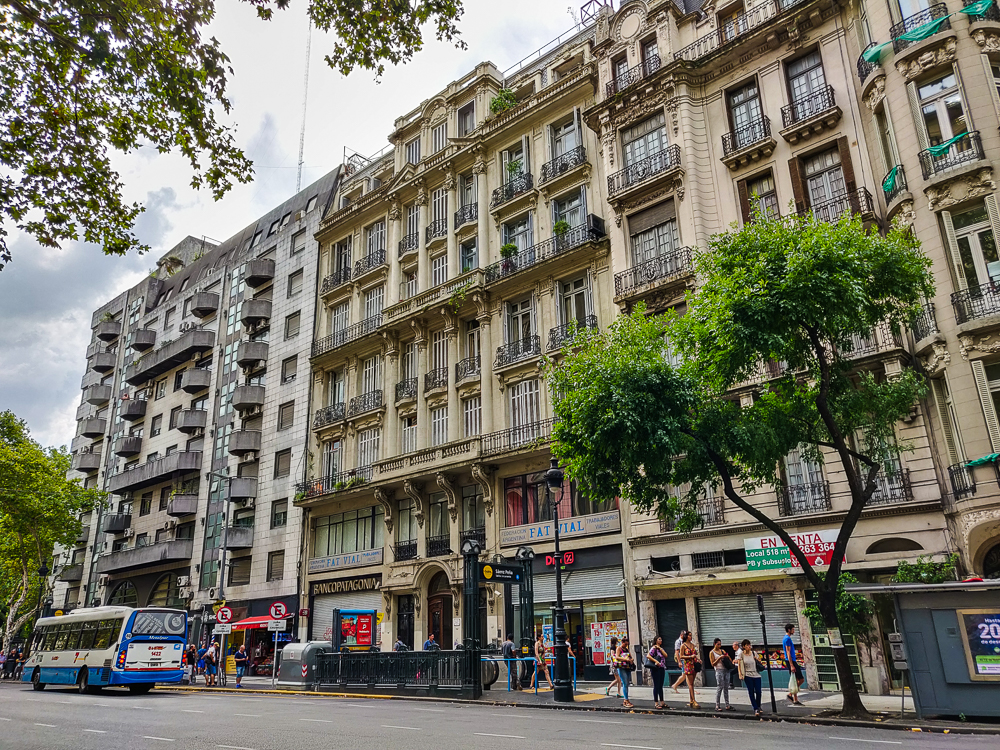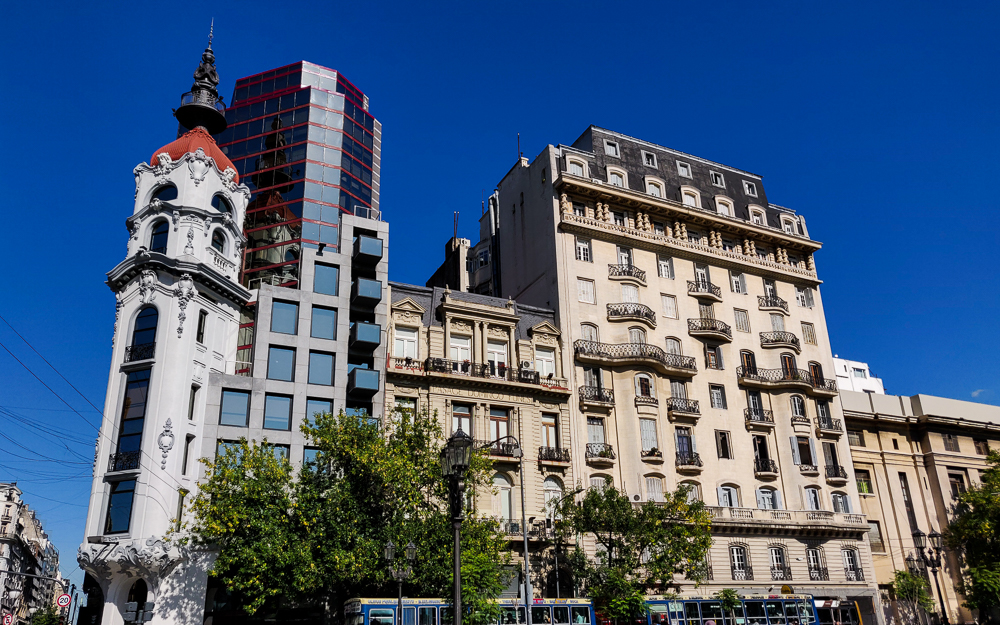 9. Accents – Every Spanish-speaking country has its own dialect and accent (just like US vs. British vs. Australian English), but Argentina takes it to another level. It's like Spanish with an Italian accent and then some random Italian words sprinkled in for good measure. They refer to Argentinian Spanish there as "castellano", and instead of saying that "cas-teh-yano" like you would in normal Spanish, you say "cas-teh-shano". The "y" and double-L (usually pronounced "y") take on more of a "sh" or soft "g" (like in "mirage") sound. There are plenty more differences, but I'll leave you with just that. We had no problem with people not understanding us, but my gosh it was hard to get used to understanding them!
10. Argentinian BBQ – You can't go to Argentina without eating Argentinian barbecue (so I've been told). After primarily subsisting on ravioli, protein bars, and dried Ramen noodles (okay, that one was just me) during our time in Patagonia, Mike was VERY excited about this. On our first night in the city, we went to a place recommended by the receptionist at the hostel. I put him in charge of ordering since his excitement level far outweighed mine, and so, we split pork chops, a steak, and a plate of crispy waffle fries. What a balanced meal, right? A more thorough commitment to the cultural experience of barbecue would have included some intestines, but for some reason, he decided to skip those.
Mike raved about how inexpensive it was, while my eyes bugged out at the prices when I opened the menu. This is the difference between someone used to NYC restaurant prices and someone used to eating 50-cent-a-bag pasta in a hostel kitchen. (In this case, I'm sure Mike was right, that it was inexpensive for what we got. I've also never ordered a steak in a restaurant before, so I had no reasonable reference point.)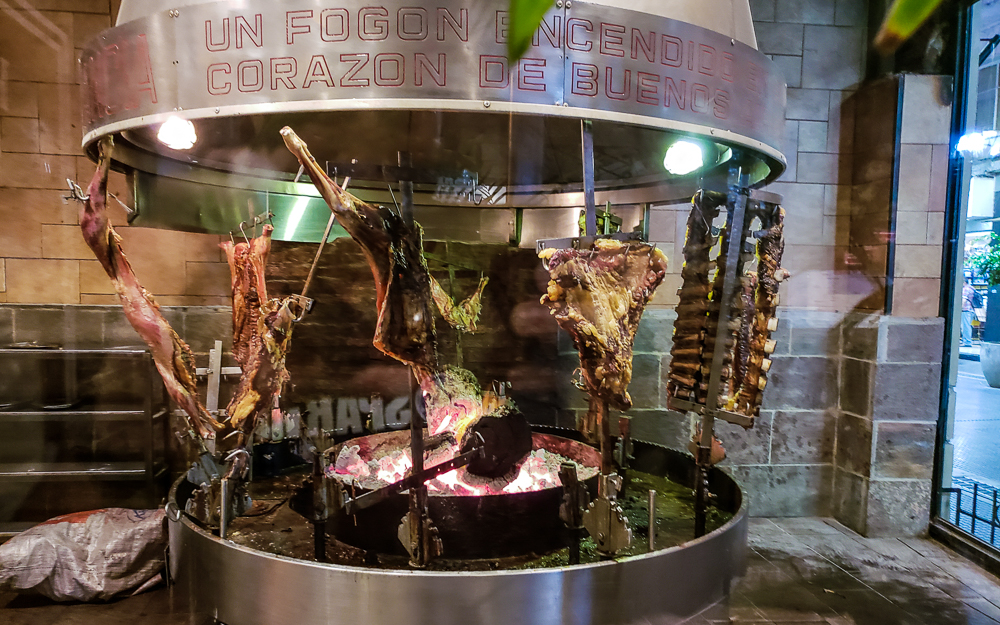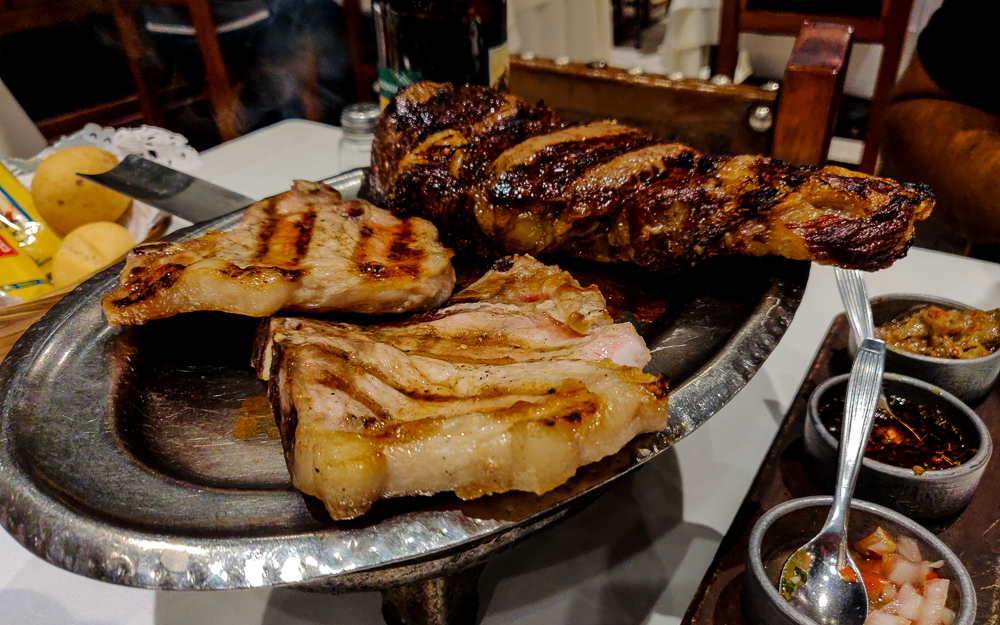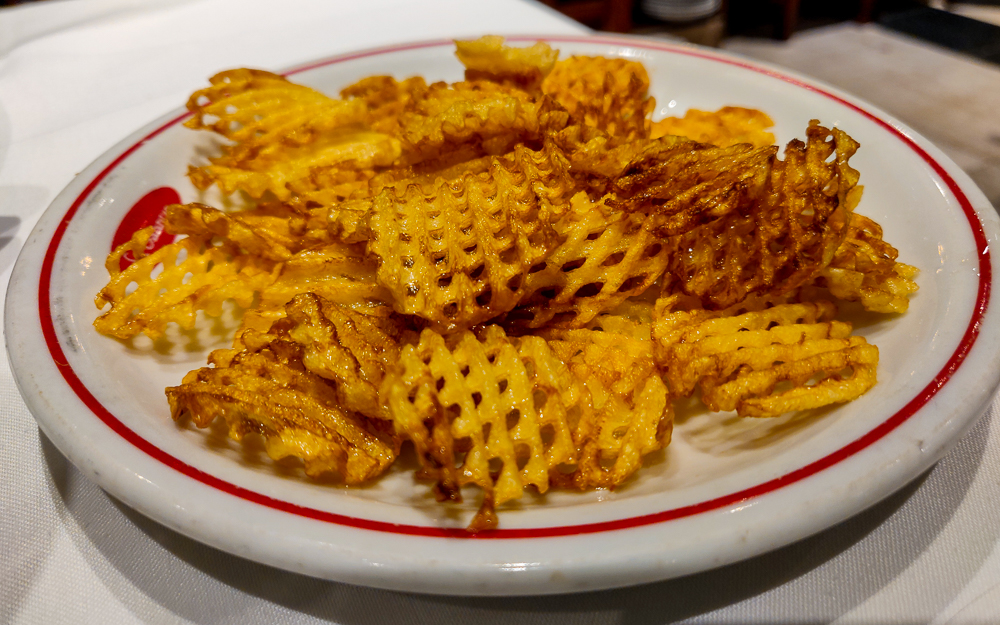 After our protein- and carb-laden dinner, we jetted back to the hostel, courtesy of the subway system, and totally crashed (us, not the subway). Whew! Heat and humidity really take it out of you! Thankfully, we had a functional air conditioner in our room, saving us from the choice between a million mosquito bites from keeping our windows open or potentially dying of heatstroke from keeping them closed. Talk about luxury living!