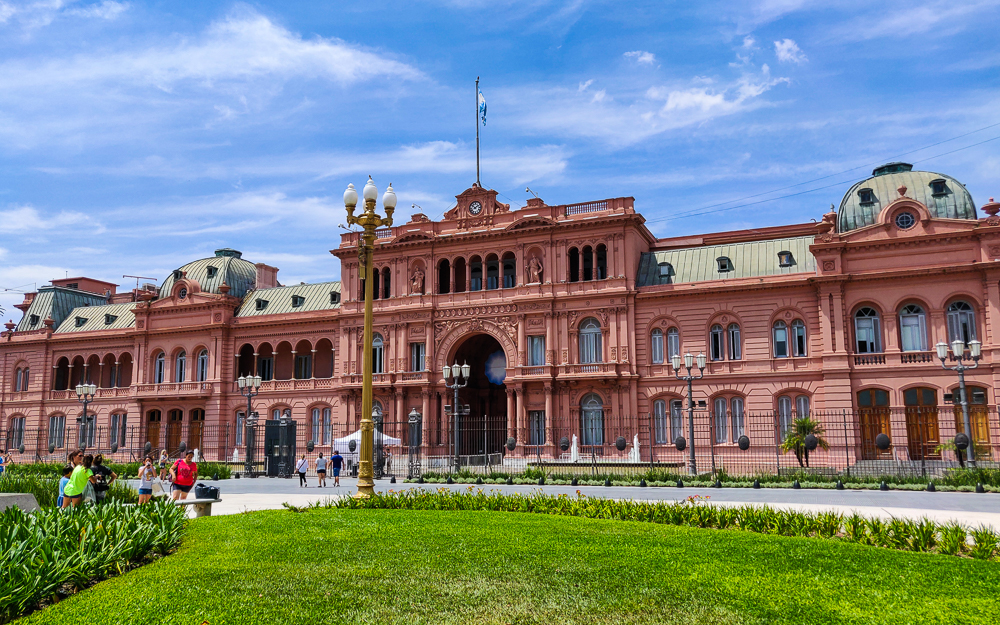 It's our last day in Argentina, folks! Mike and I had an evening flight back to New York which gave us most of the day to do some last-minute sightseeing. I was excited because it was a Saturday, and Casa Rosada, the presidential palace, is open for tours on the weekends. I made reservations online for the 12:30PM English tour, giving us plenty of time to wake up, get ourselves organized and checked out, and walk over for the tour.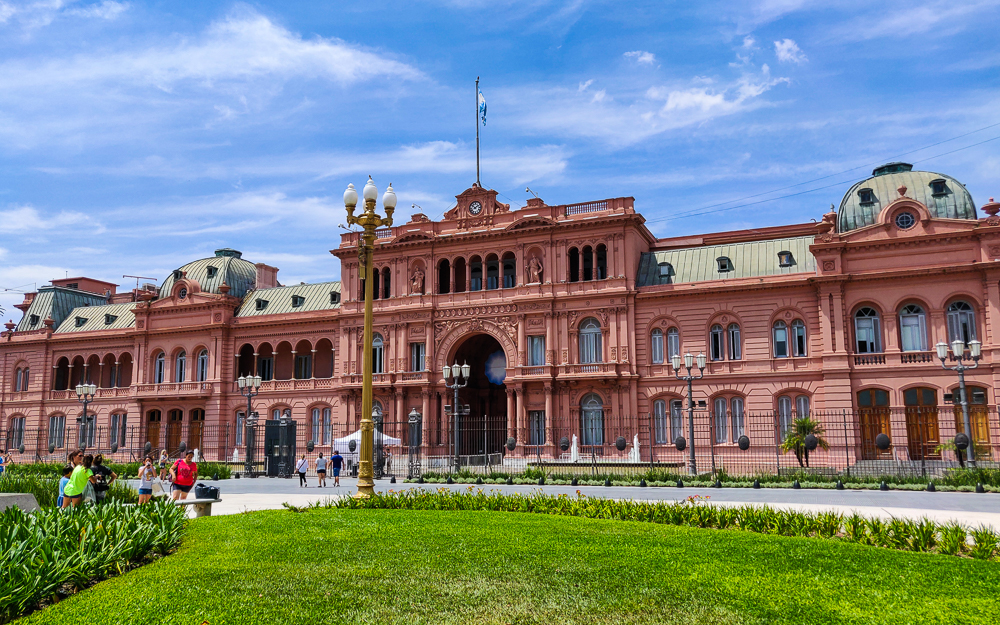 We arrived a little early, found the line for our tour, and were chatting to pass the time when the guy in front of us struck up a conversation. This is one of the great joys of traveling – meeting new people in the most random of places. Sometimes you hit it off and become fast friends, and sometimes you leave the interaction scratching your head, but either way, it's all part of the fun!
This situation was more of the latter. First, he asked us why we were in line for an English tour because, "You two look Argentinian!" I'll admit, I was happy our chameleon skills were working in Argentina. But still, strange question. Second, he asked Mike to take a picture of him with his (Mike's) wife… aka ME. I reacted, well, poorly. My face transformed into one of horror as I set the record straight, "He's my BROTHER!" Anyway, we may not have ended up with a new friend this time, but in hindsight, it was kind of entertaining.
After that, they started filtering people through security, and we reconvened inside the building as we waited for our guide and for everyone to get checked in.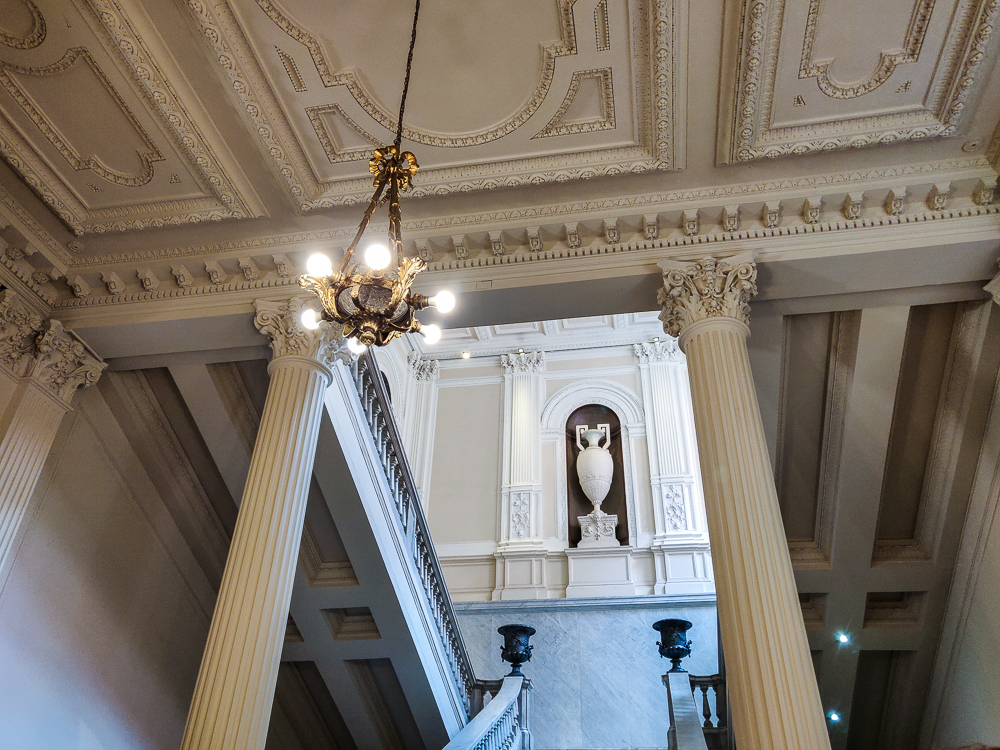 The Casa Rosada, or pink house, is only "home" to the presidential offices. The president's actual house is outside of the city, about half an hour away in the suburbs. The fastest way to commute is by helicopter, so obviously that's how it's done because heaven forbid that the president should have to sit in traffic.
Anyway, the palace was built on the site of an old Spanish fort, used by the viceroys during the colonial days. After independence, it was chosen as the seat of the executive branch. You might be wondering why it's pink… why, oxblood, of course! An oxblood/lime/who-knows-what-else mix was applied to the exterior for waterproofing purposes.
If you look closely, you'll notice that the two sides of the building aren't symmetrical. This is because it started as two buildings, the Central Post Office on the right and the old Government Palace on the left. Tamburini, one of the original architects of the Teatro Colón, designed a central archway to join the two buildings together in 1890.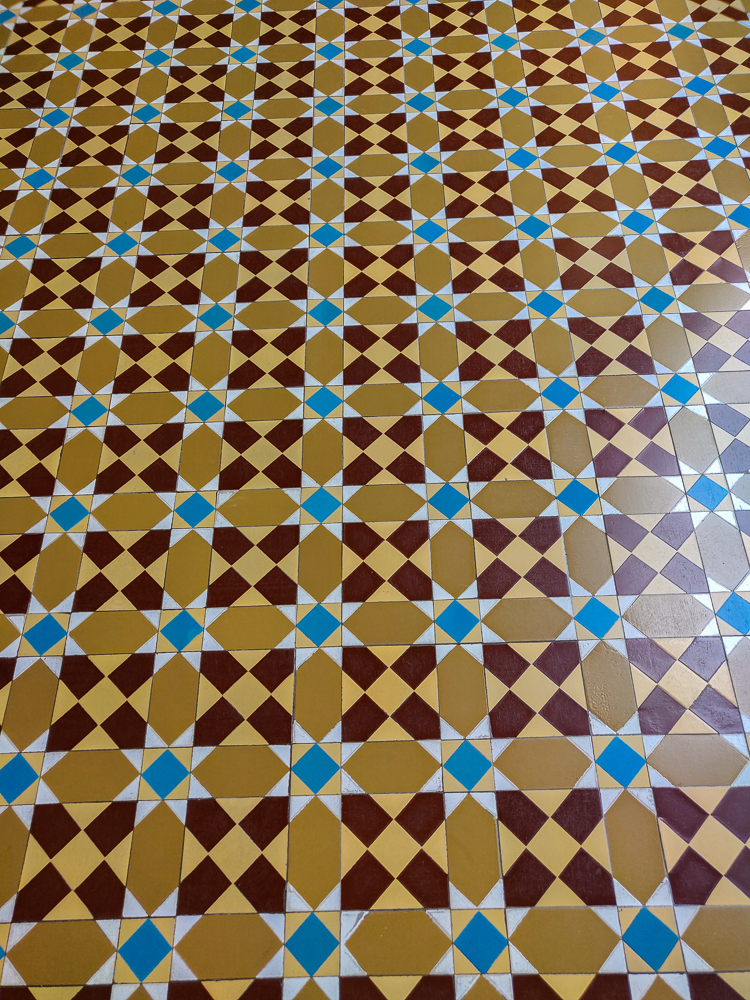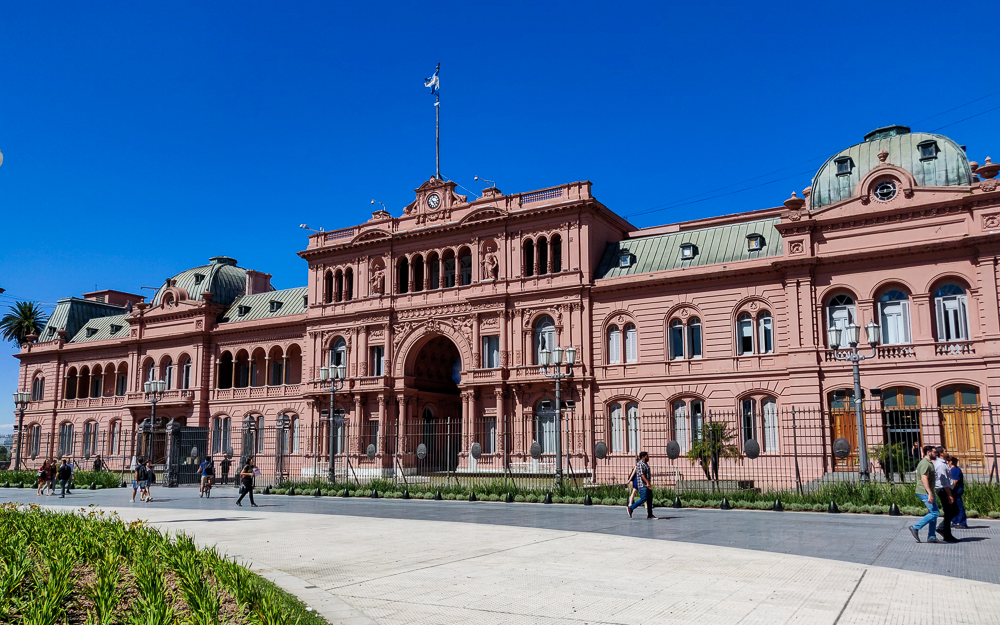 My personal opinion of the building itself was that it doesn't quite live up to its potential. There are some cool elements, but the interior decor is erratic. It doesn't feel like there's a cohesive design, and maybe there actually isn't. We learned that when a new president comes into power, they can redesign the interior spaces. They just can't touch the facade. I don't know. It just wasn't my favorite.
A potential contributing factor to my opinion was that the tour itself was incredibly boring. It didn't have to be, but the guide had no concept of storytelling or determining which facts are interesting and which are unnecessary. Mike entertained himself by pointing out terrible lighting and poorly hidden cabling and laughing at my reactions because he knows how much that stuff bothers me. It's just… if you're doing work to update a historic building, you can't just run exposed cables all over the place! Come on, people! At least TRY to conceal them!
Here are some interior pictures. What do you think about the decor choices?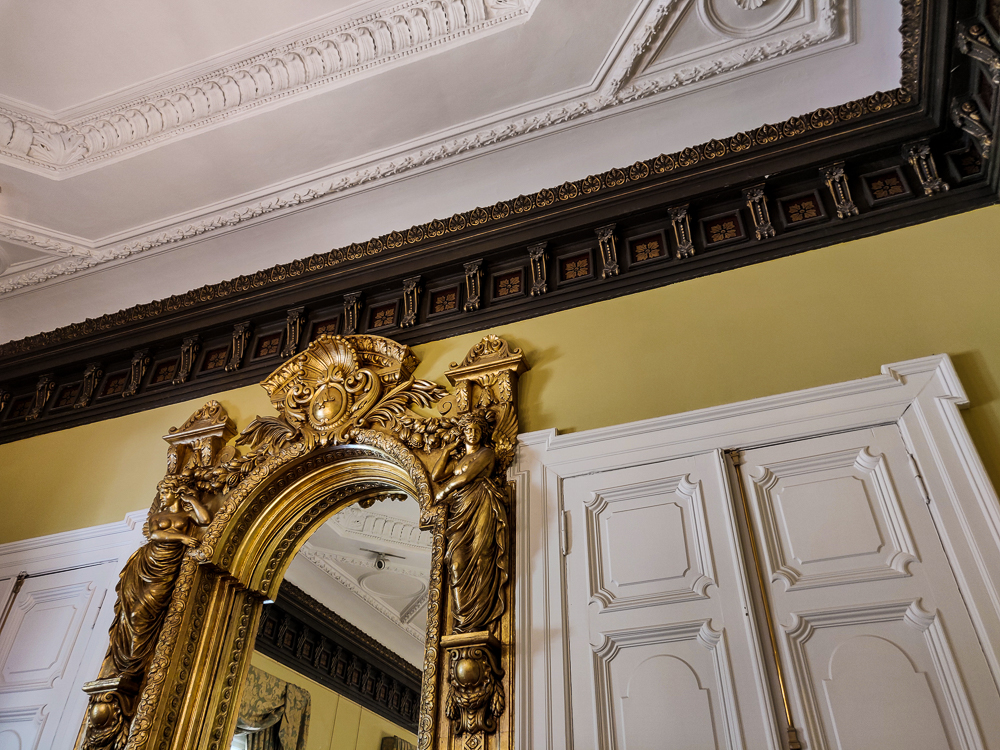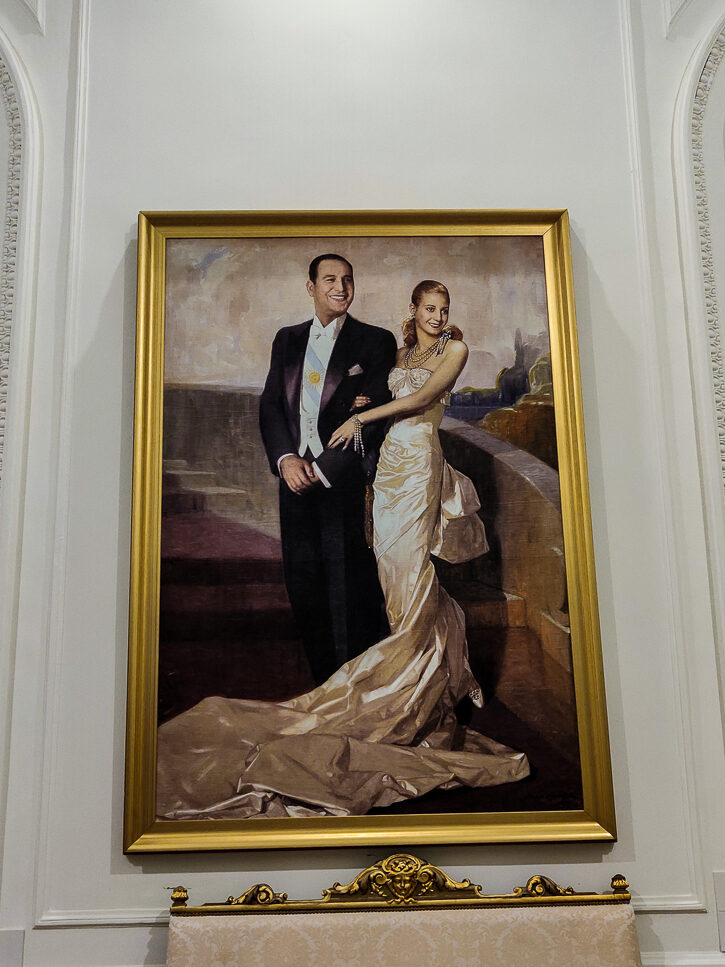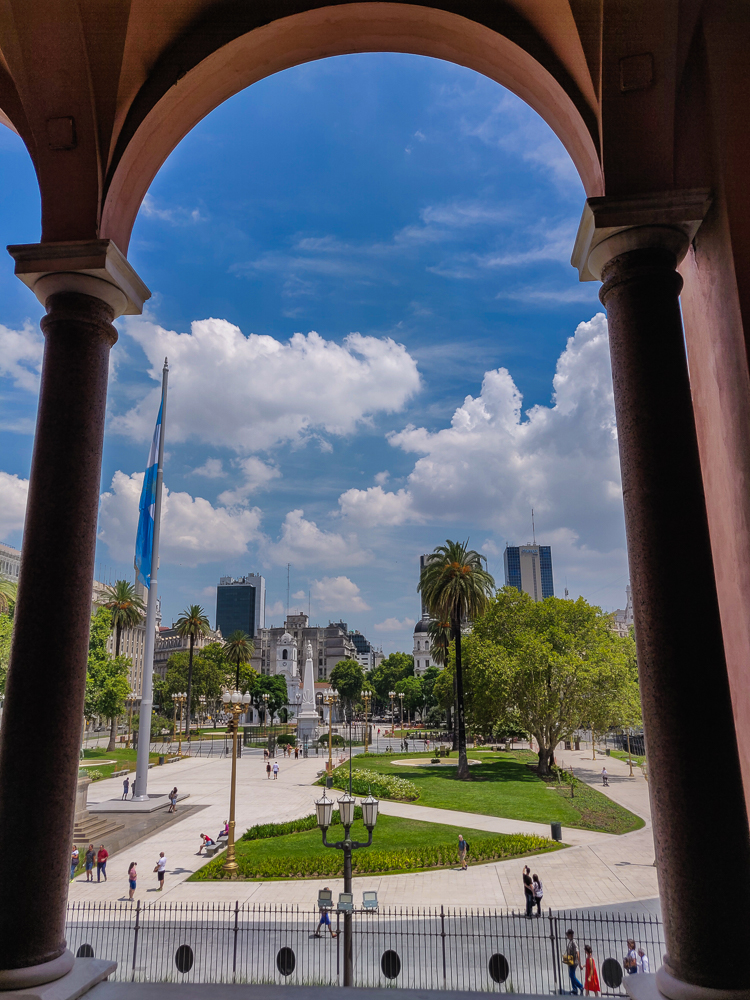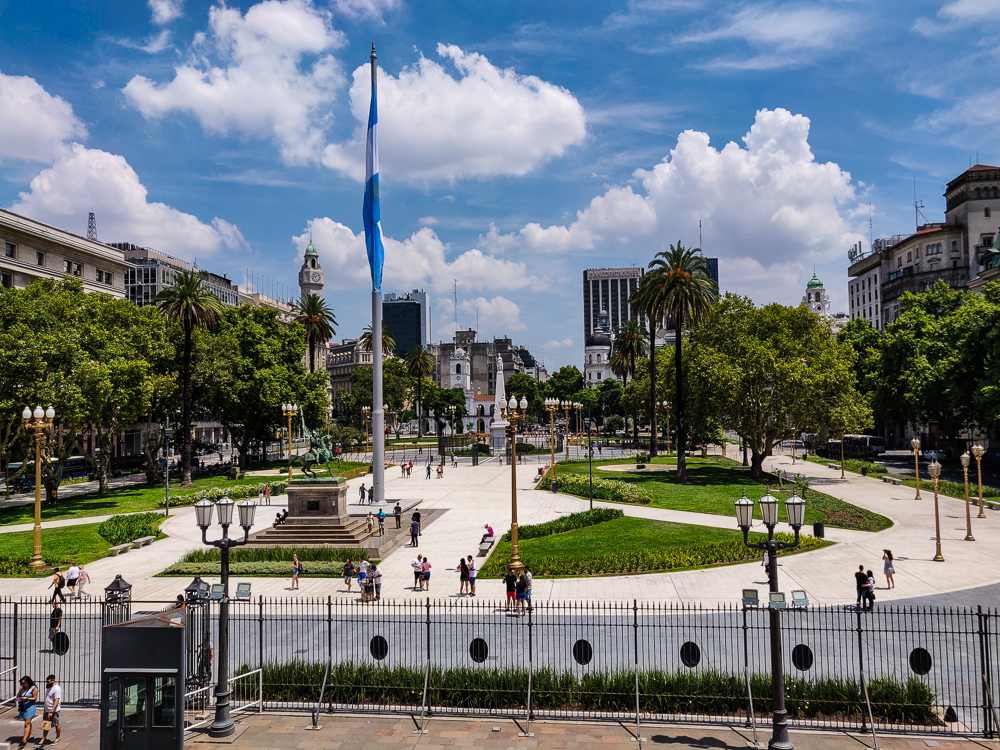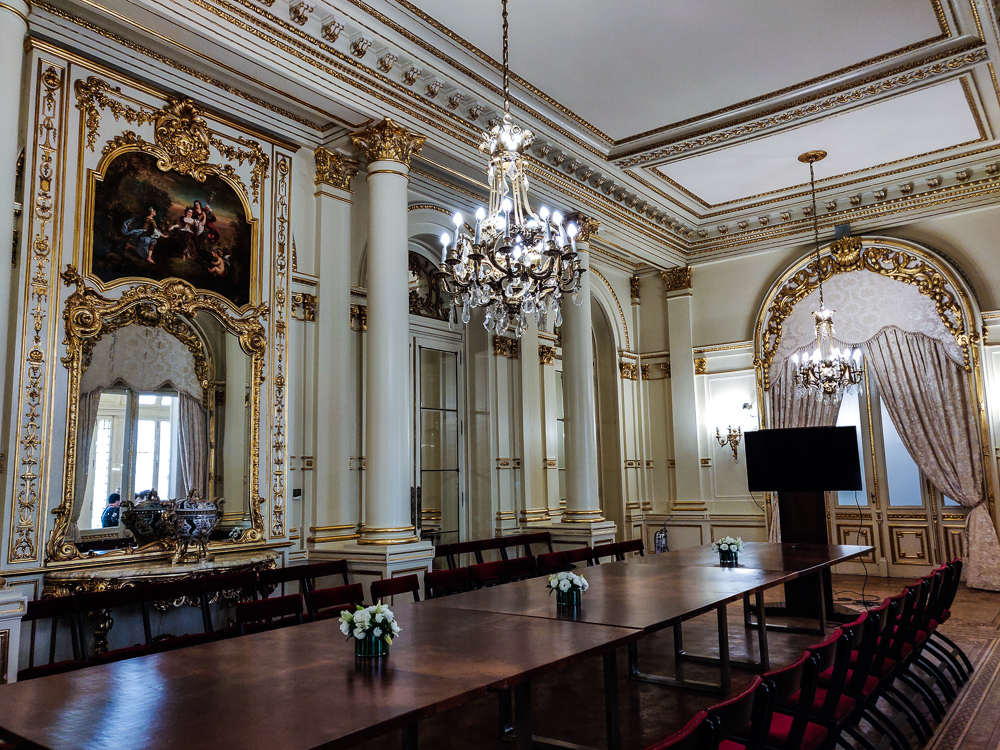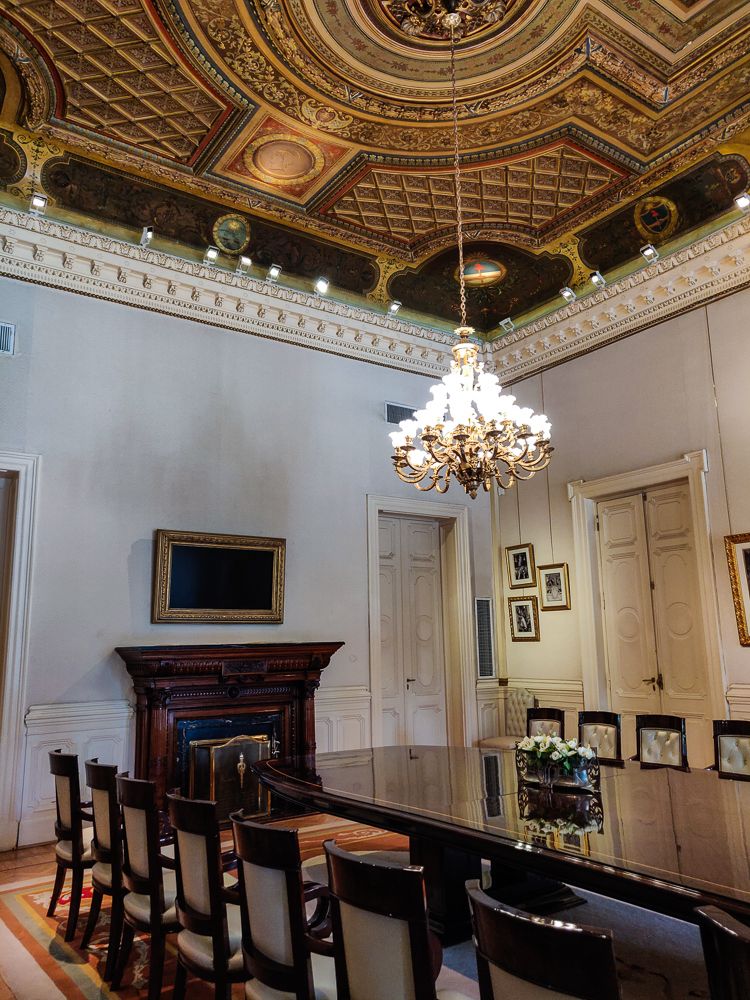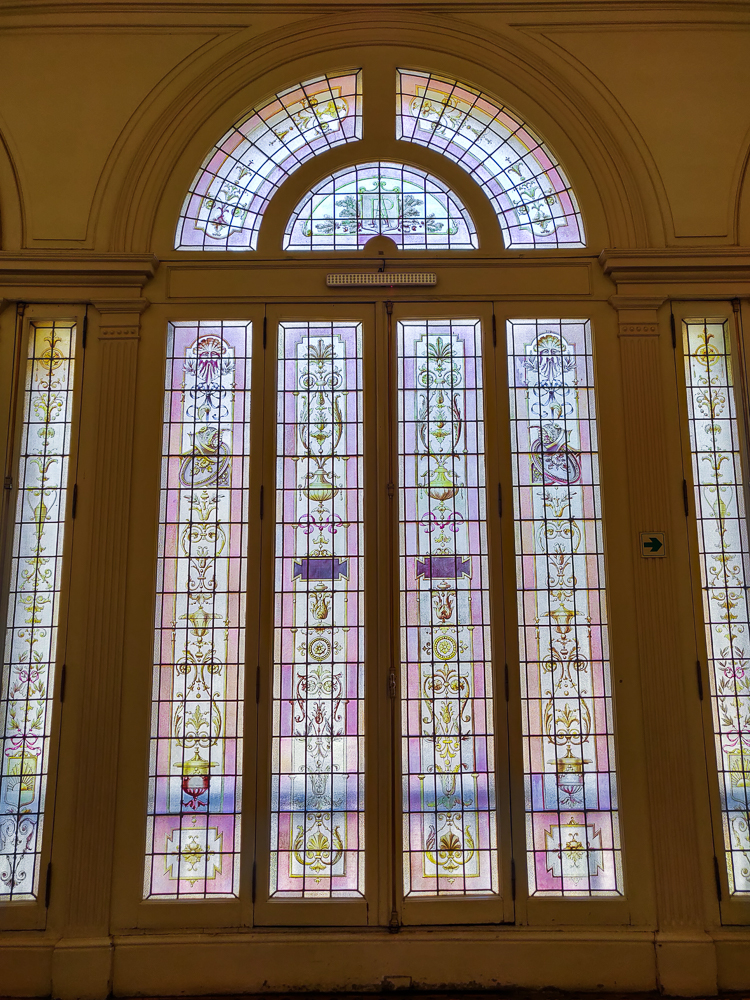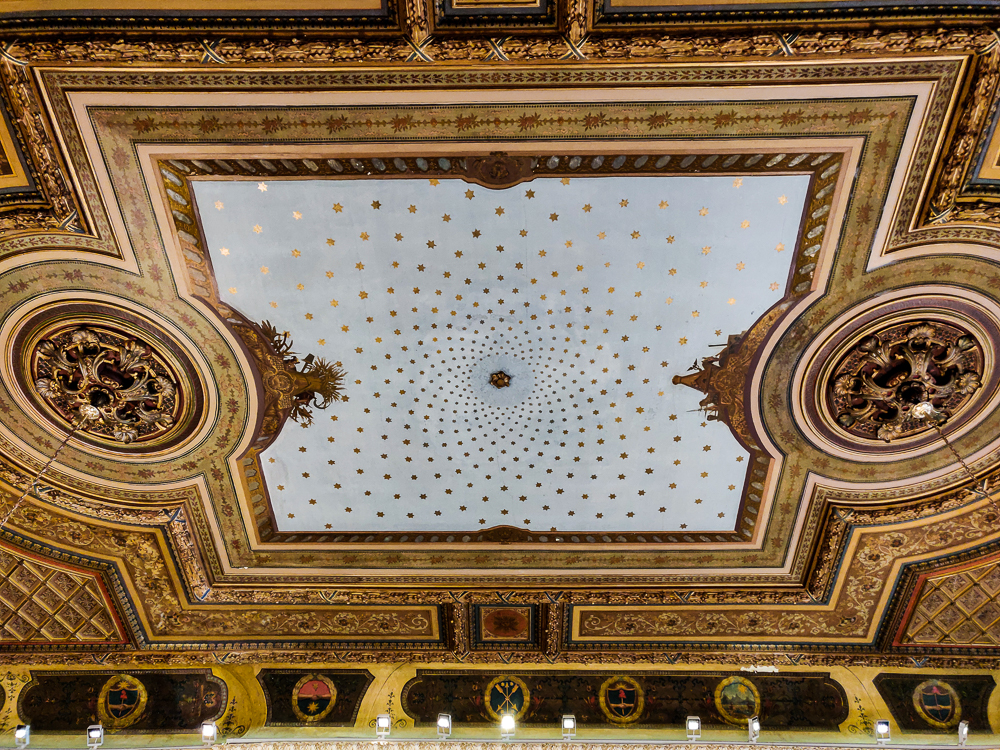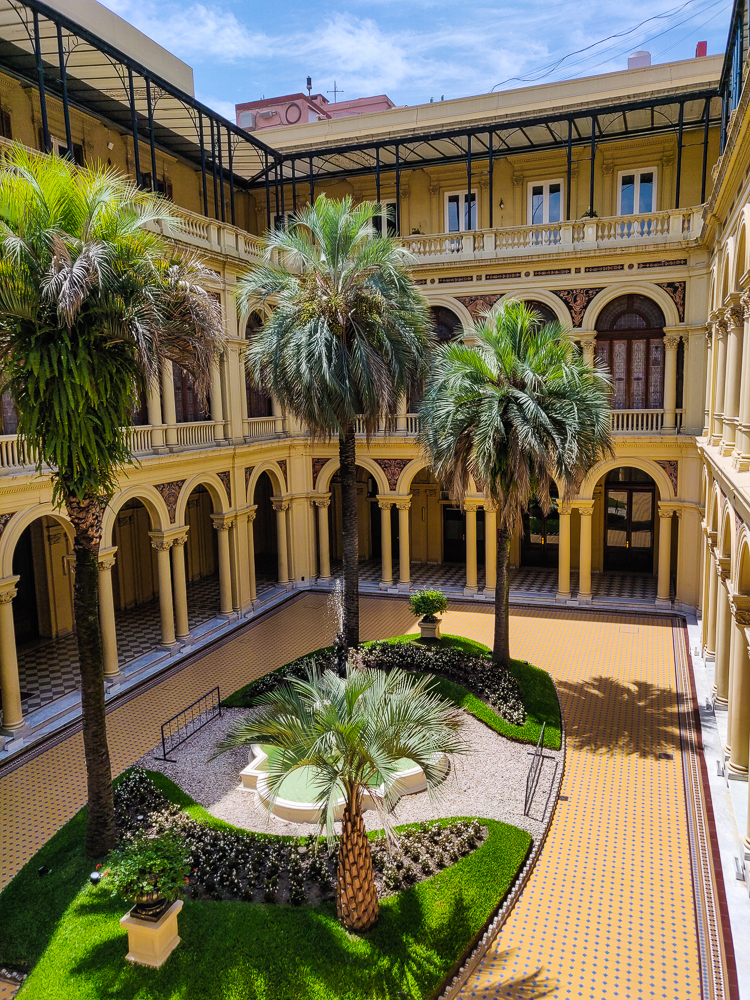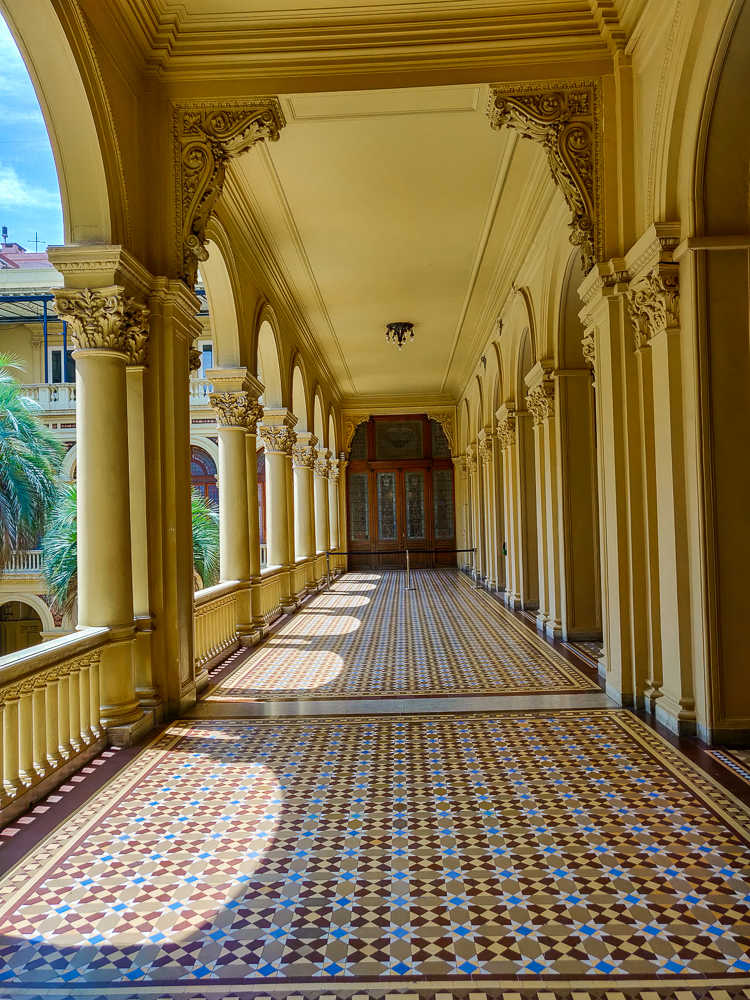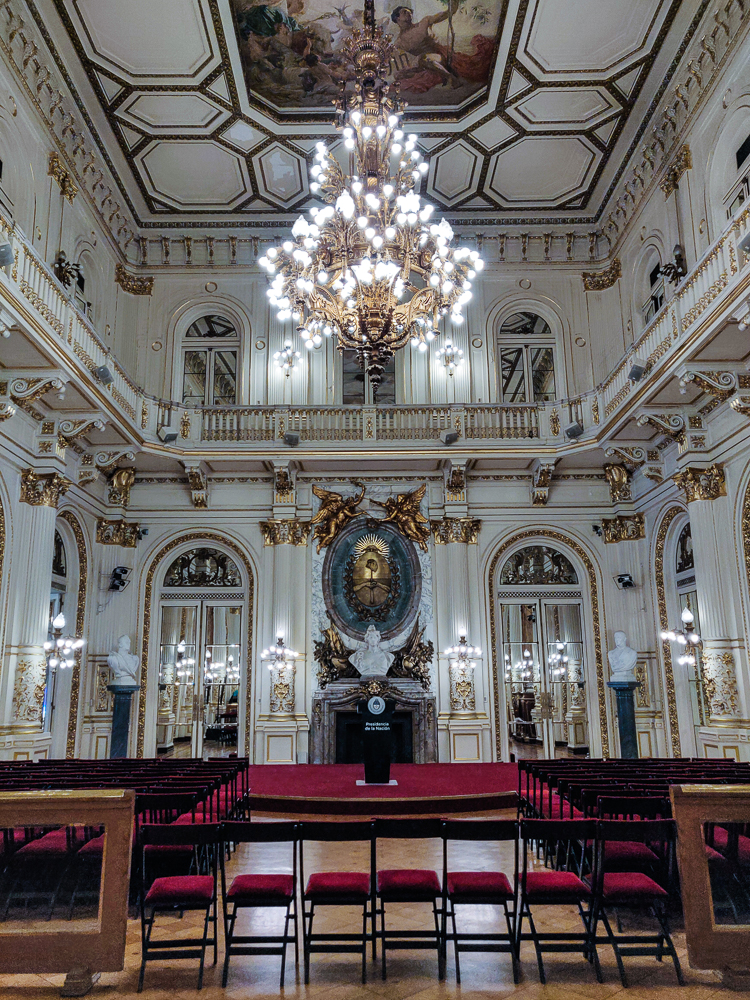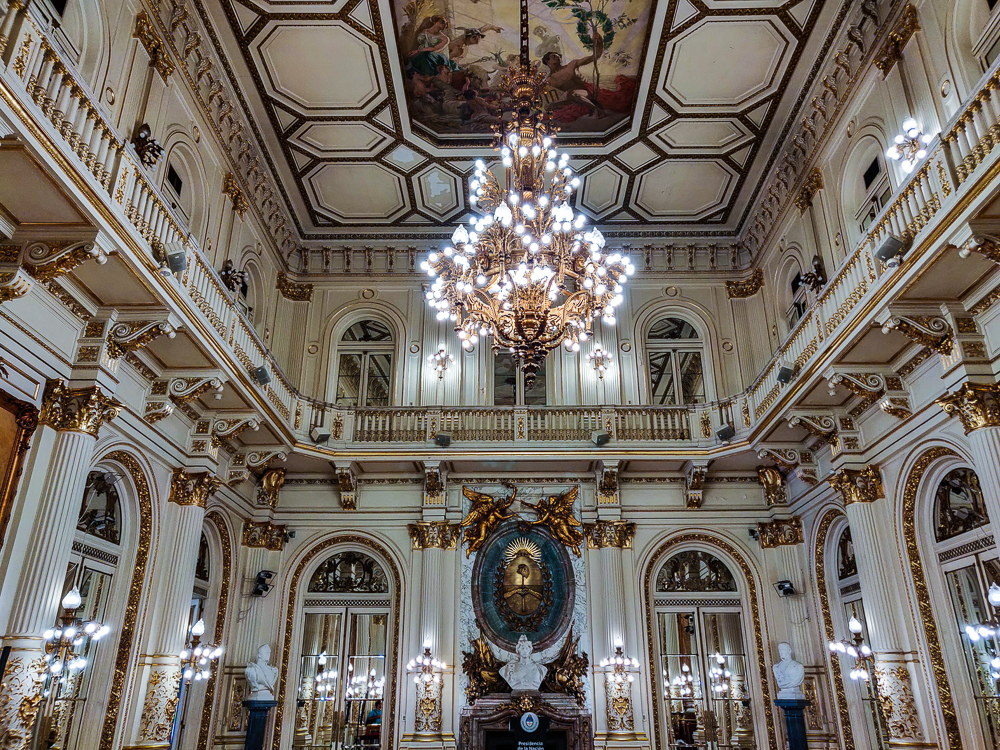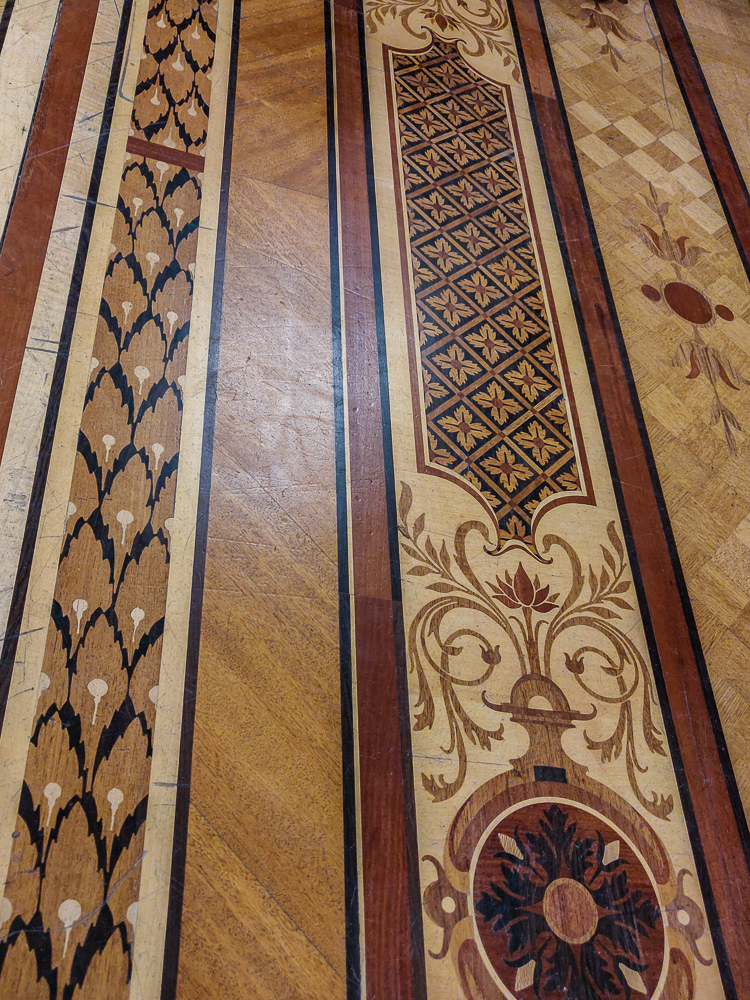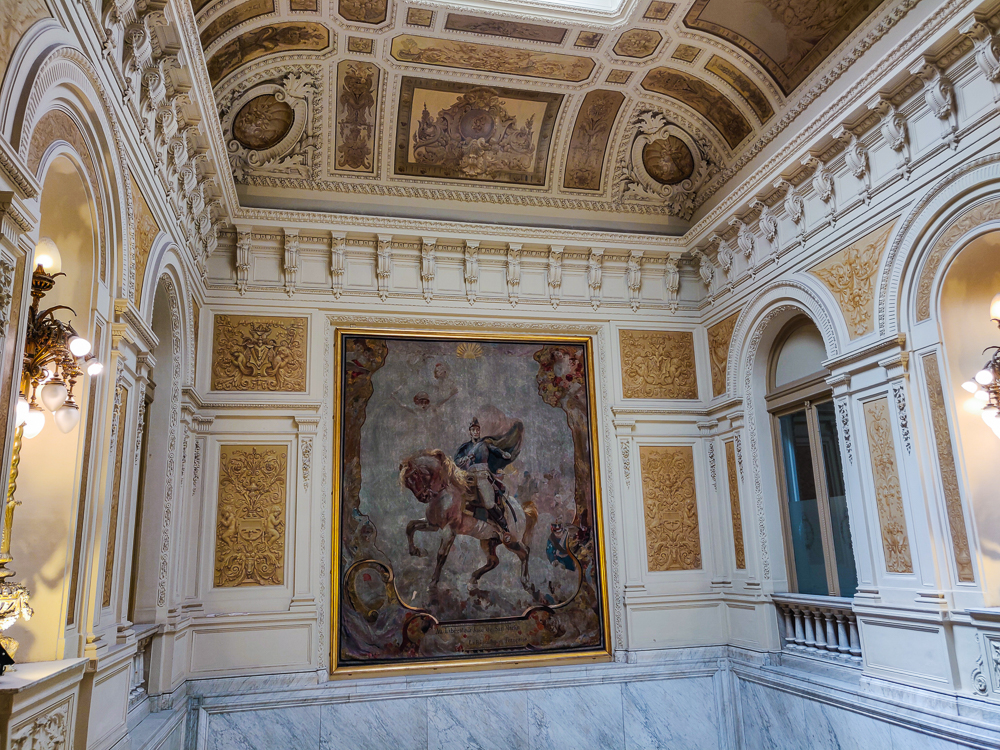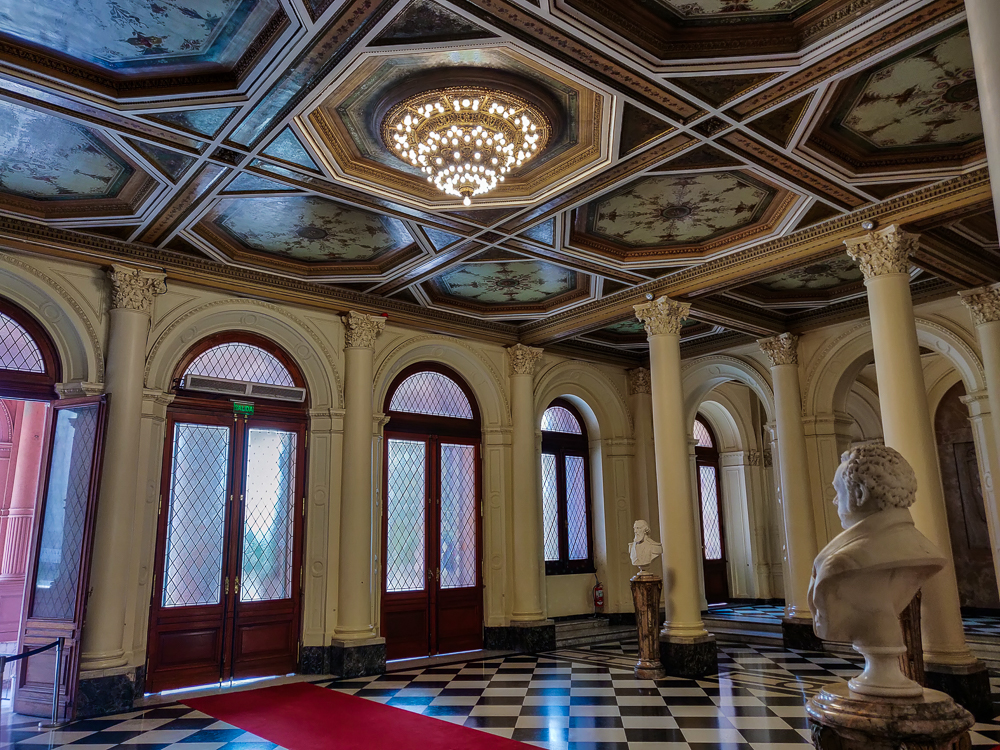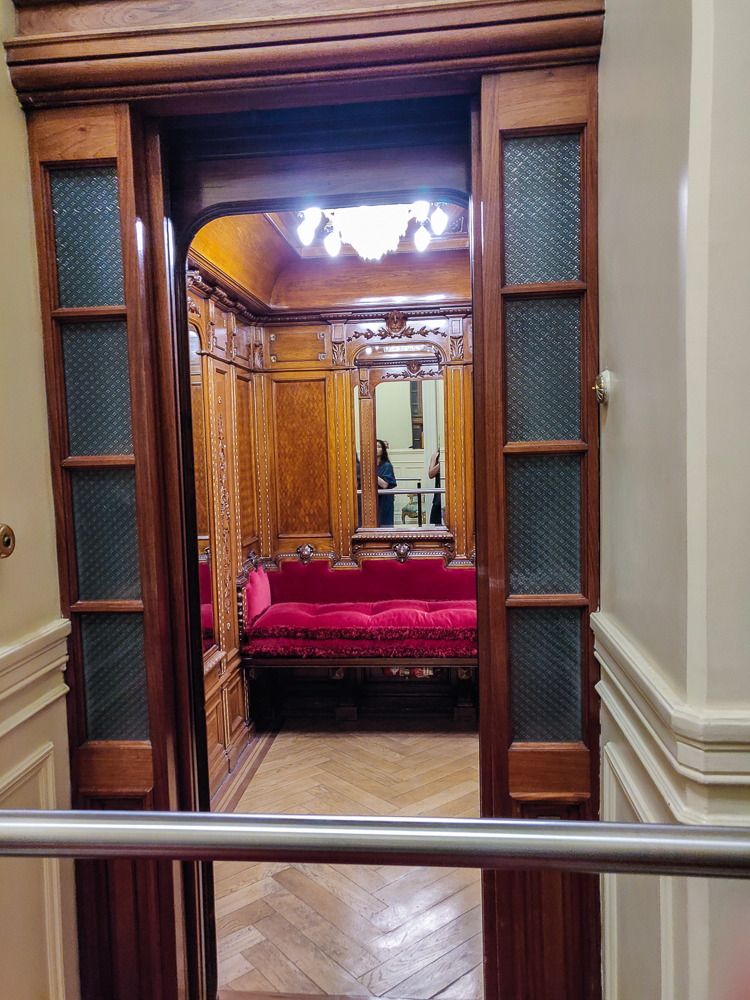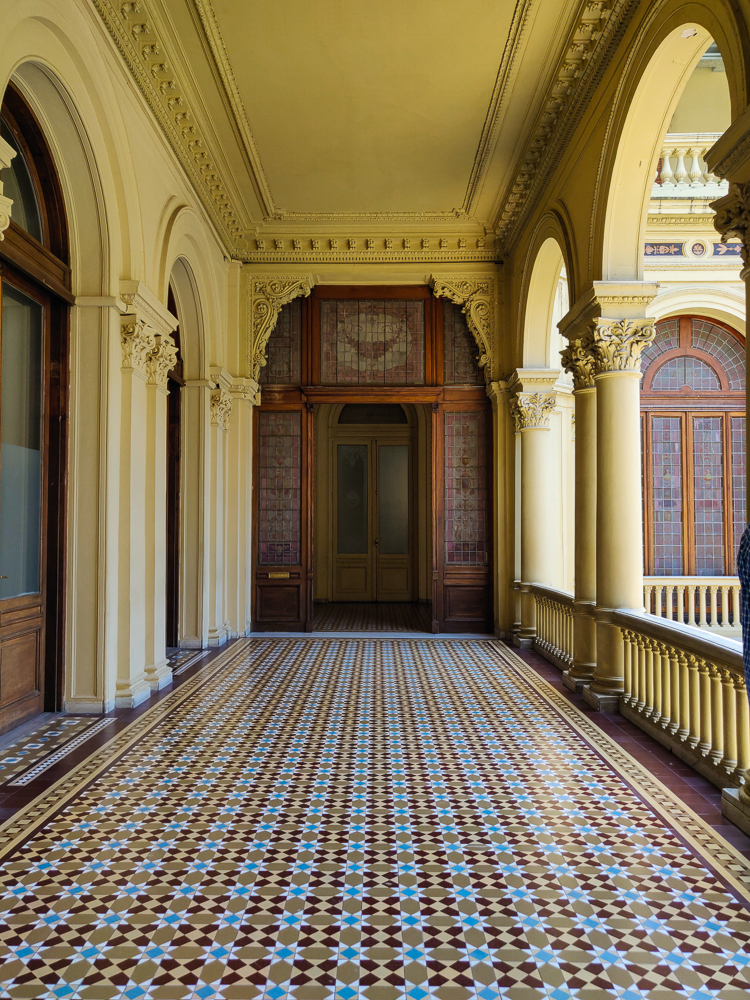 After the tour, Mike and I hopped onto a bus and headed for La Boca, a southern neighborhood of Buenos Aires famous for the brightly colored buildings on its most famous street, El Caminito. In the 19th century, there was an influx of Italian immigrants from Genoa who settled in La Boca. It was a shantytown, overcrowded and dirty, and came into its colorful existence when the residents used whatever paint they could find to brighten up their dwellings. Now, it's taken on a more touristy vibe, but it still has a certain charm and is filled with vendors selling artwork and handcrafts.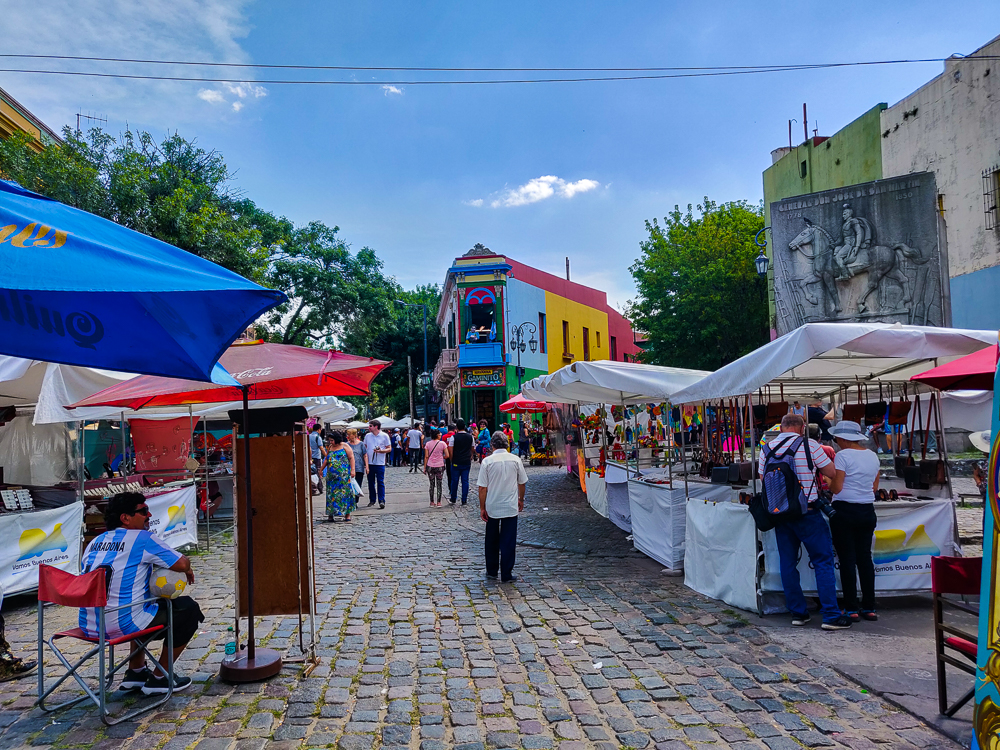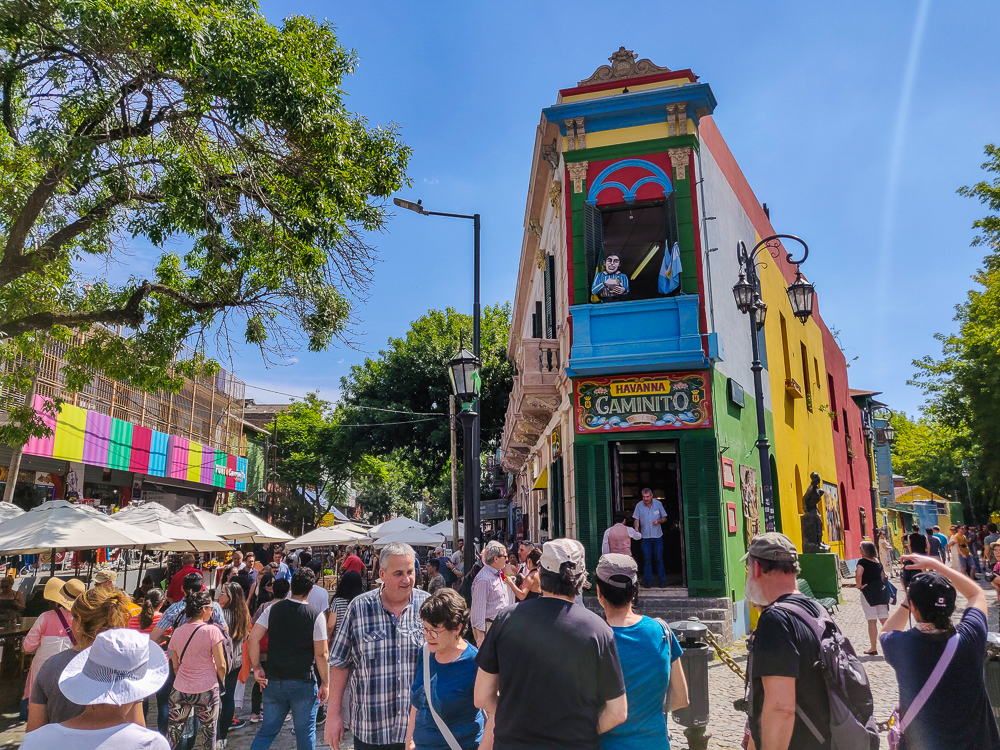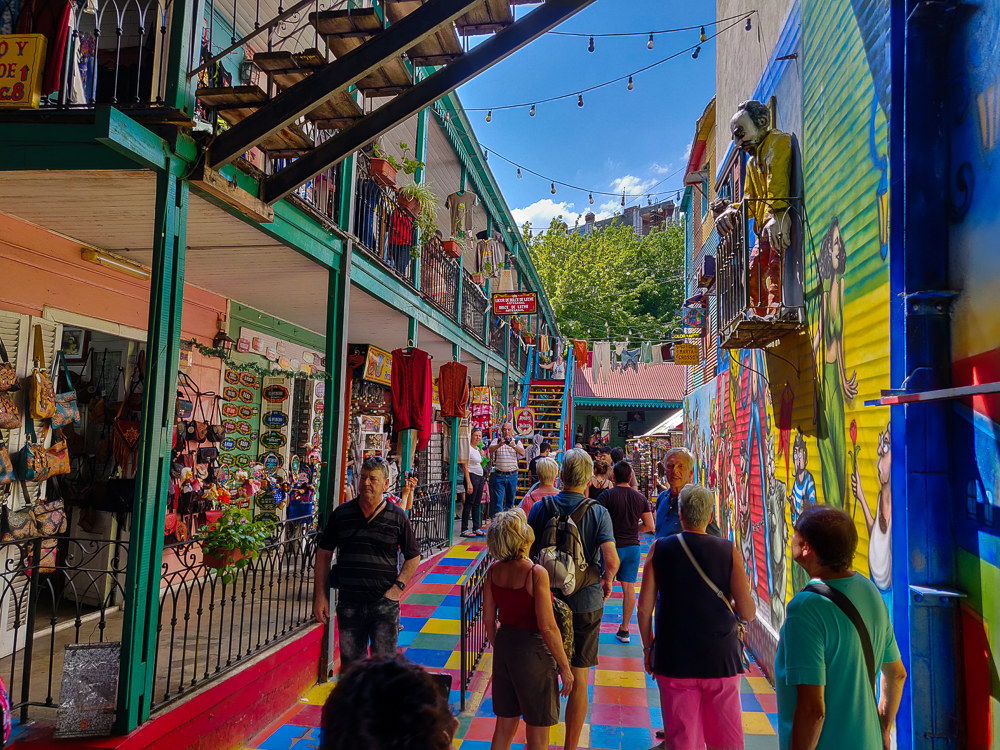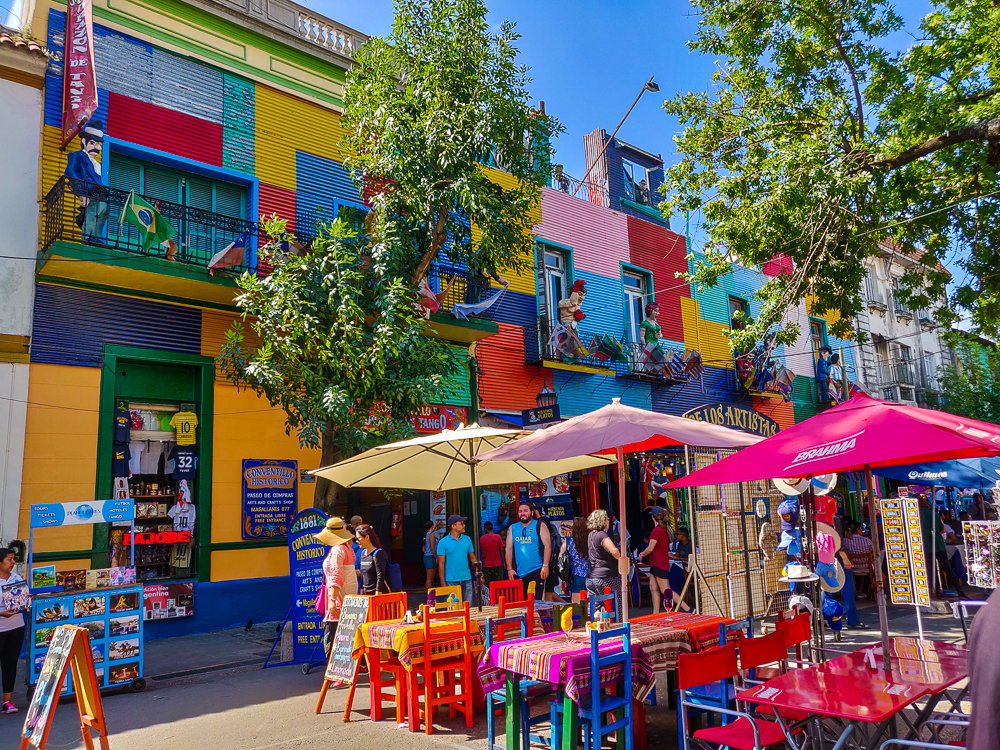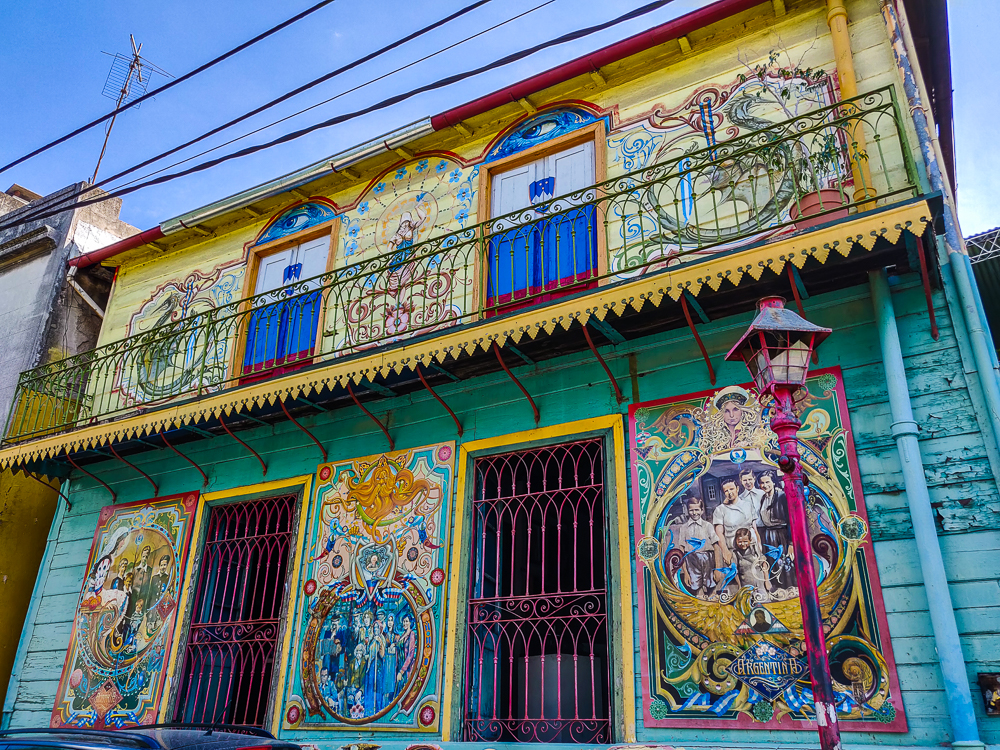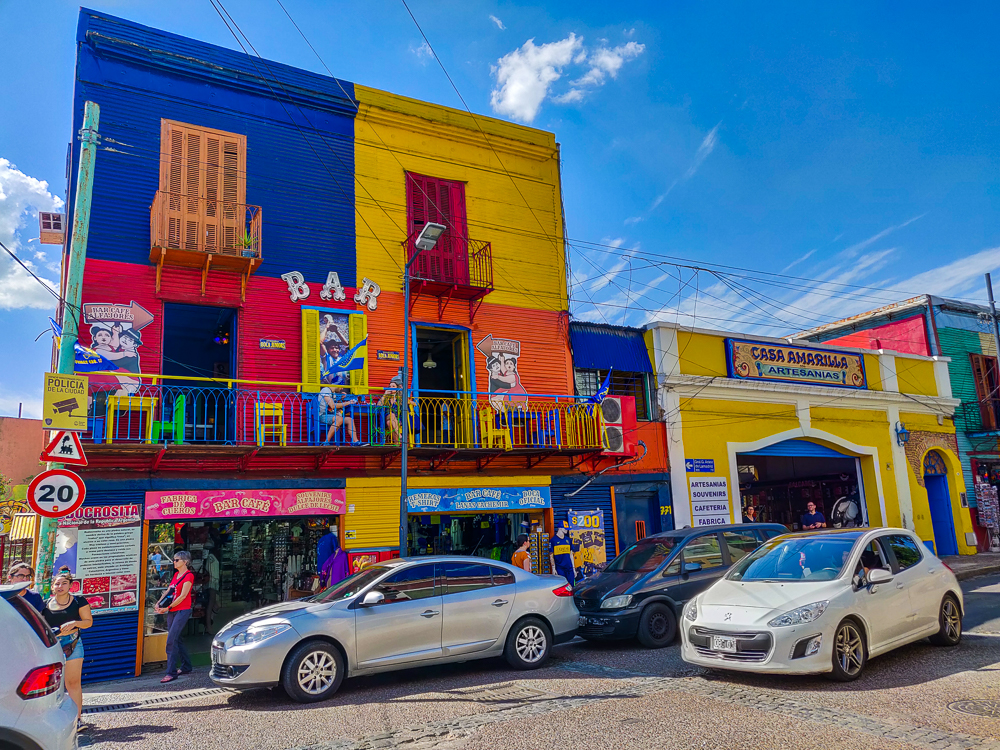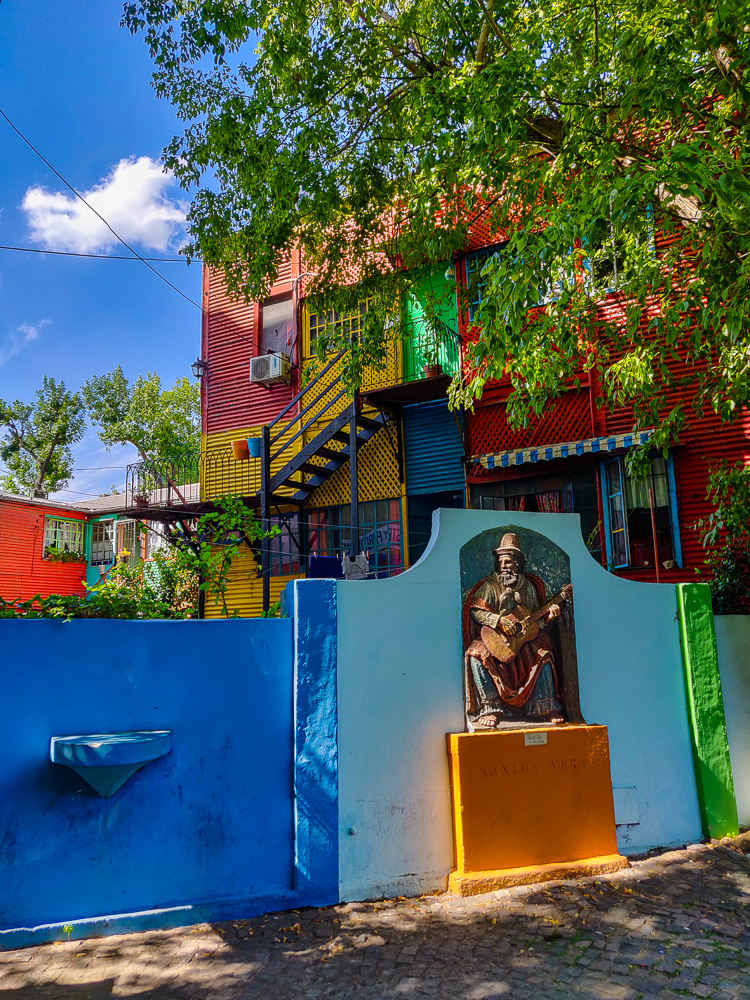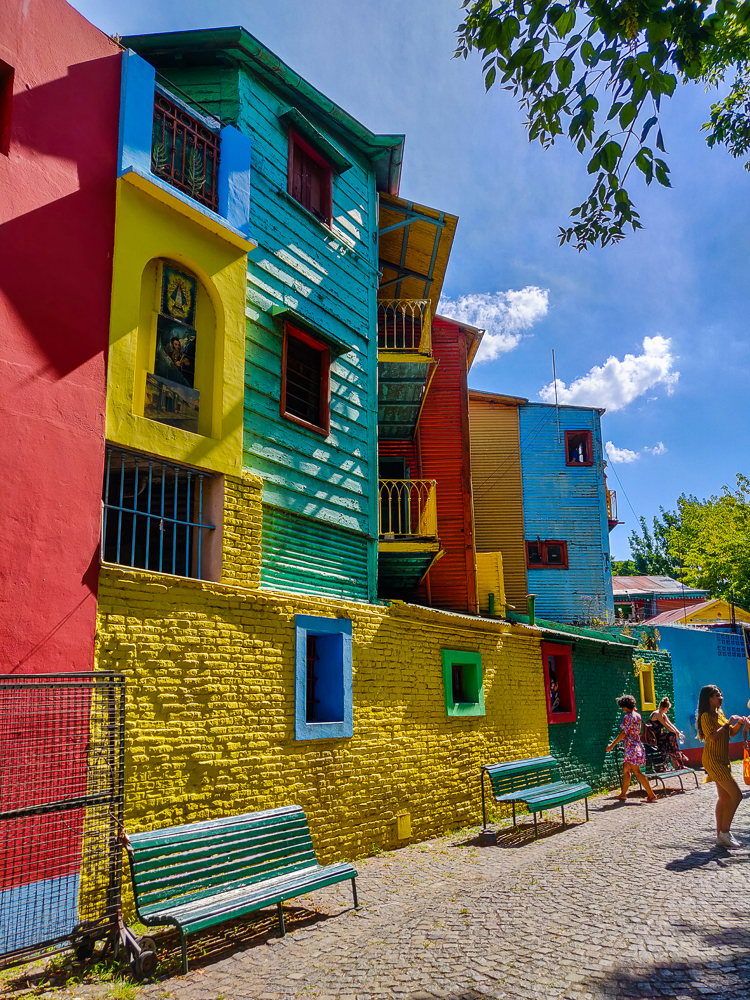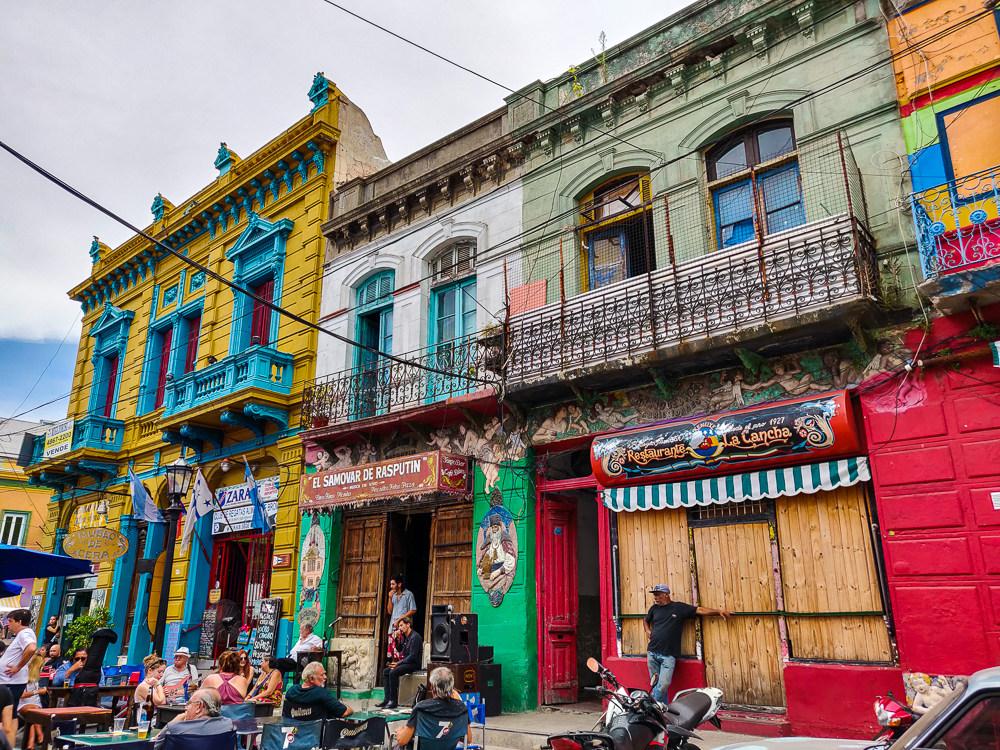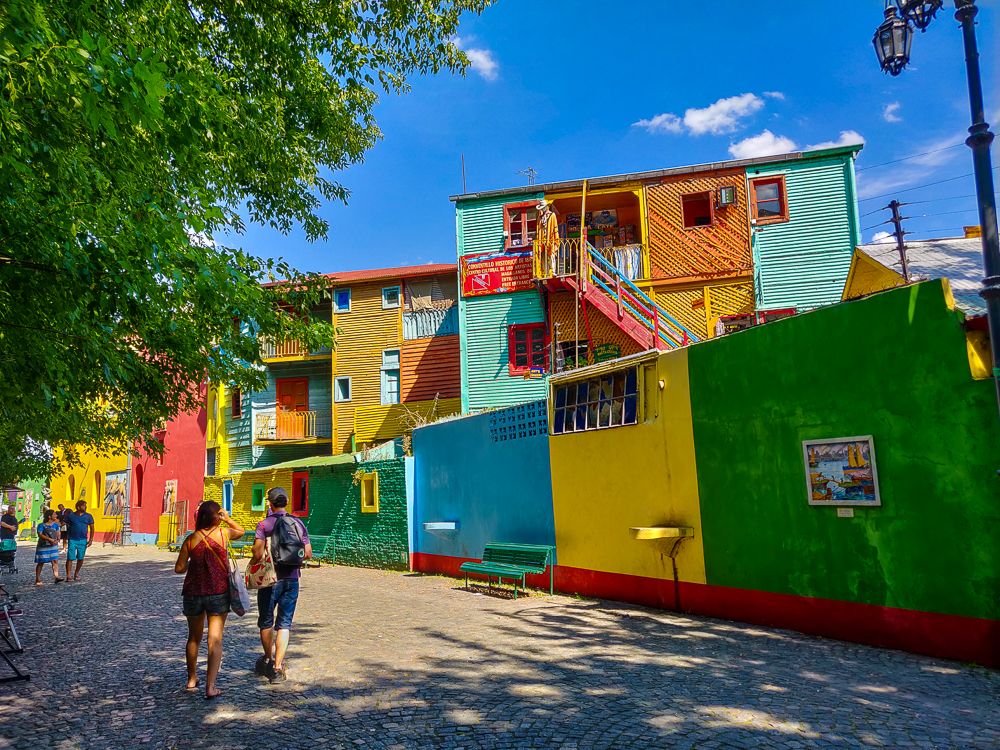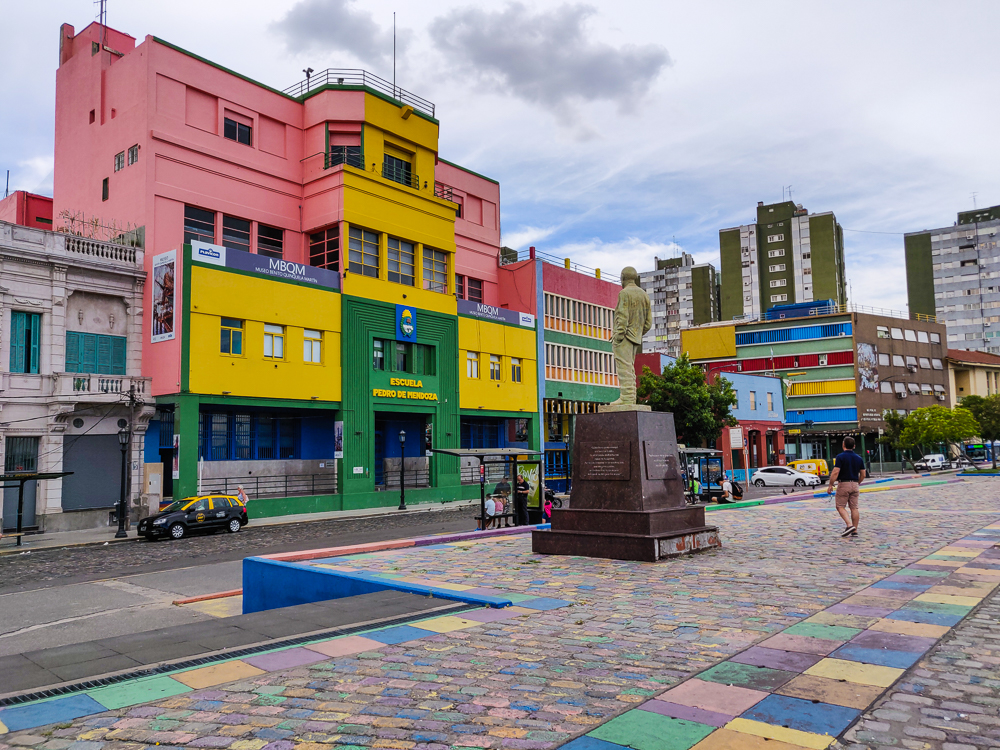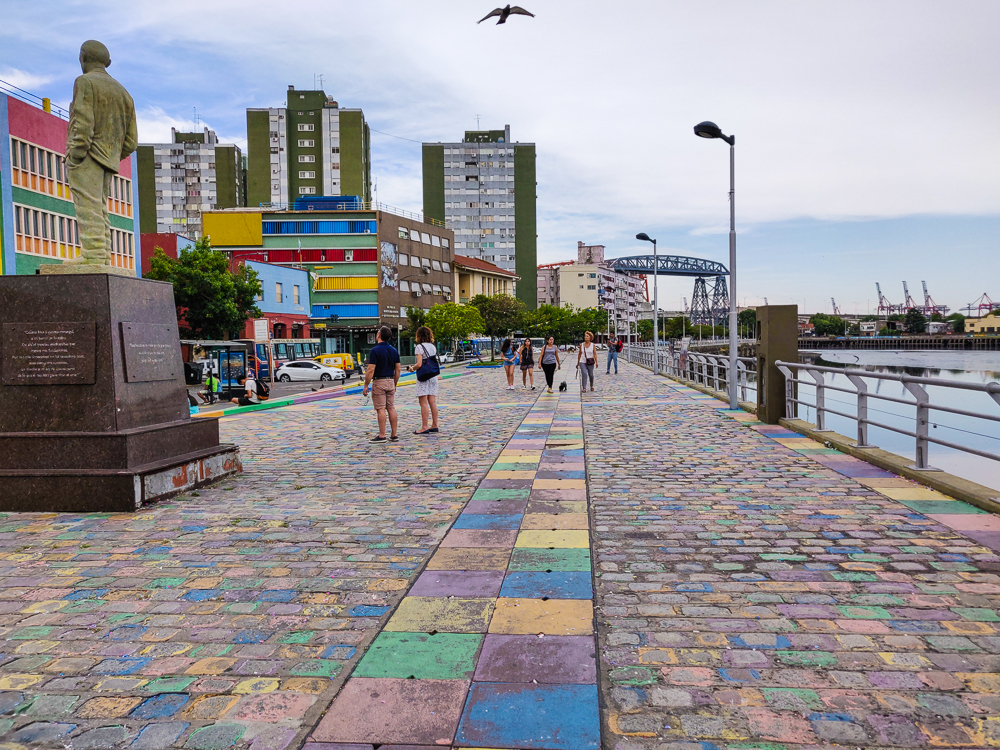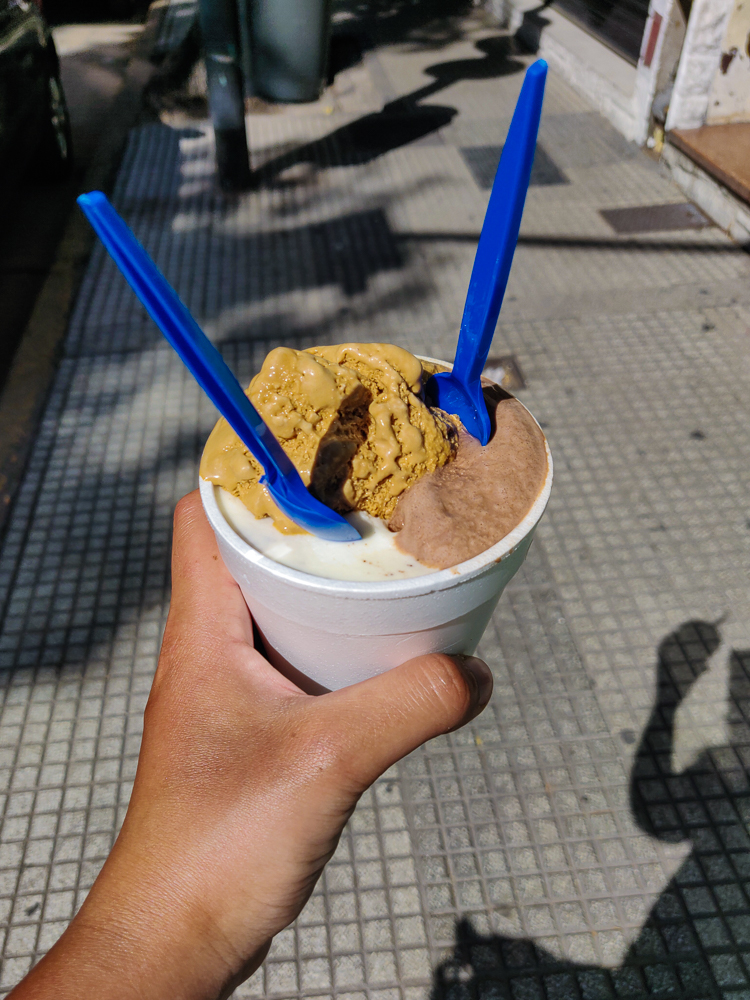 We didn't have a ton of time to spend exploring, but we managed to stroll El Caminito a few times, eat some ice cream, and walk around the neighboring streets. From there, we headed back to the hostel, picked up our bags, and took a cab to the airport.
Whew! Can you believe it? We're finally finished talking about Argentina!
Coming up next… get ready for some more recent escapades! We're headed right back to where we left off in Peru, with me on the way to the airport to meet my parents for 10 days of Peruvian adventures!