When I arrived in Istanbul, I felt like I was going to be there forever. Somehow though, forever wasn't quite as long as I thought, and soon enough it was my last day in the city. I, of course, hadn't done everything that I wanted and had no time to finish it all, so I was faced with the decision of how to spend my final day.
My friend Zoe (from Armenia) told me that while she was in Istanbul, some of her friends went to the islands near the city, rented bikes for the day, and just biked around exploring. The weather was beautiful on my last day, and I couldn't think of a better way to spend it than on a boat and on a bike.
I asked my friend Gareth if he wanted to join, he said yes, and we were off! Yay! There are some things that are way more fun with a friend, and this was definitely one of them.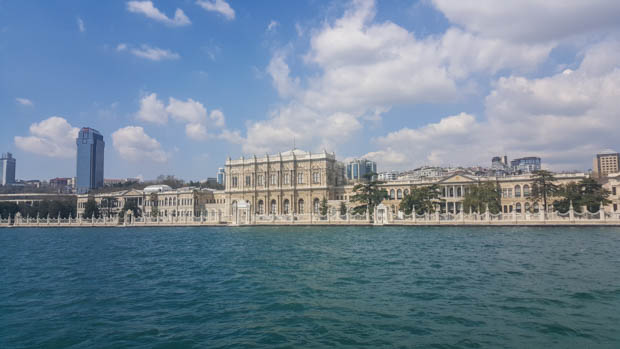 The Princes' Islands are a series of nine islands in the Sea of Marmara, southeast of Istanbul. During the Byzantine years, they were a place of exile for princes and other royalty, hence their name. At the time, they seemed extremely remote, and only the exiles and some monks lived on them. In the 19th century, everything changed with the arrival of the steamboat. Then, they became more accessible and were transformed into a popular resort for the wealthy people of Istanbul. Historically, the islands were dominated by minority groups. There were significant Jewish, Greek, and Armenian communities living on them. Those populations are now much less prominent, but traces of them can still be seen in the buildings on the islands.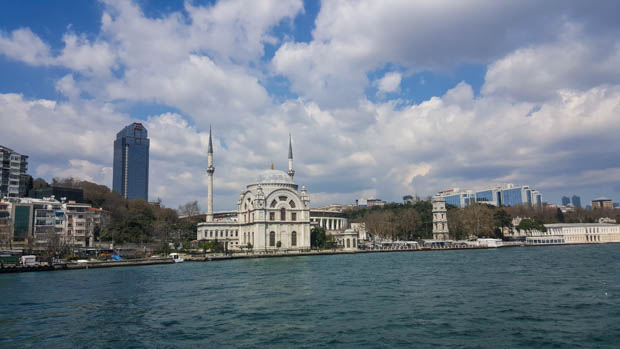 Out of the nine total islands, five are inhabited. Three have no settlements, and the last one is a private island. The four largest are popular tourist destinations, great for escaping the chaos and noise of the city because there are no motor vehicles allowed besides service vehicles. The popular forms of transport are horse-drawn carriages and bicycles! That's my kind of place!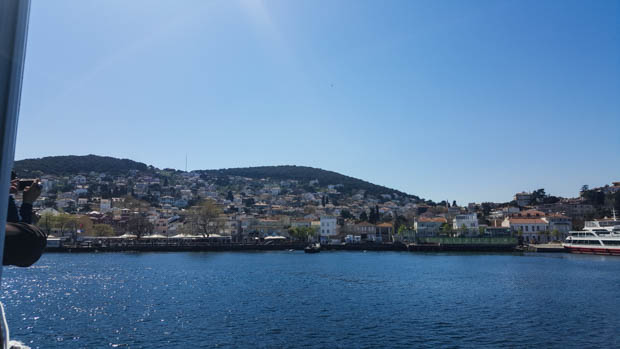 We went to the biggest island, Buyukada (meaning "big island"… creative, right?). It's a little over 5 square kilometers in area and has a population of around 7,000 people which increases tenfold in the summers! It was still early in the season when we went, but even so, our ferry was fairly crowded. The best part of the ride was when this dude put on a live infomercial for a vegetable peeler. From the sound of the crowd, it was like he was putting on a magic show. People were cheering and clapping, eager to see what food he would pull out of his bag to peel next. I've never seen anything like it before, and I am nearly certain that I'll never see anything like it again.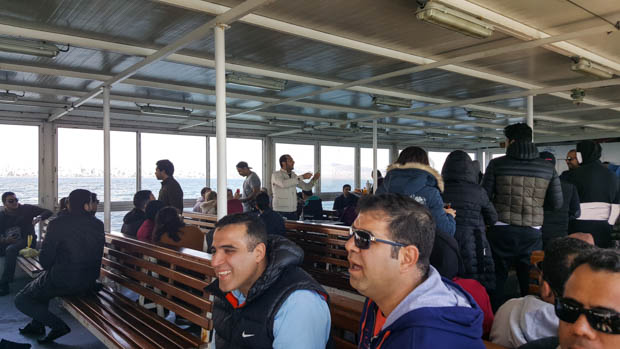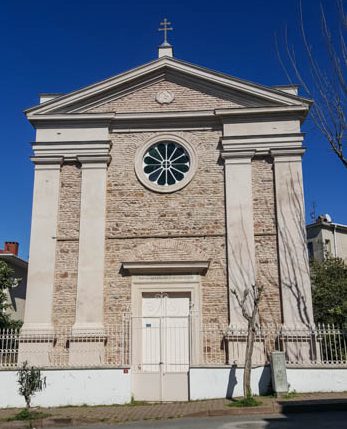 When we got to the island, we walked around a little first to get our bearings and then decided it was bike time. Well, I decided it was bike time because the day was required to consist of two things, remember? Boats and bikes, and we had already crossed off the boats.
We rented some bikes and biked one of the loops on the island. There's a short loop and a long loop, and we only ended up having time for the short one because we took a long break in the middle to go to the highest point on the island. The bike rental guy told us that we would need to walk up to the lookout point because it was too steep to ride. We decided he didn't know what he was talking about and started to ride. I made it approximately 5 minutes before I changed my mind, decided that riding was more effort than it was worth, and pushed my bike the rest of the way while Gareth rode next to me.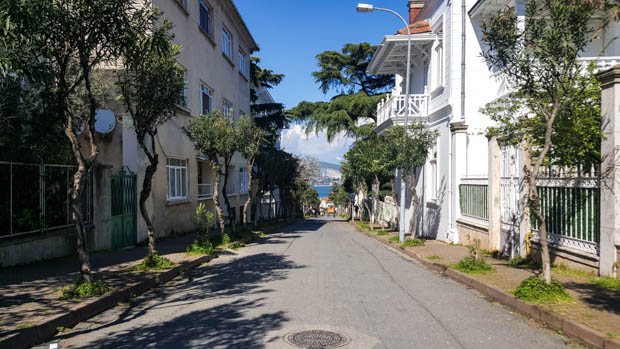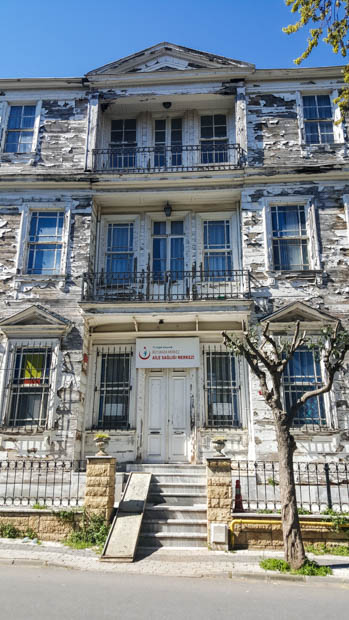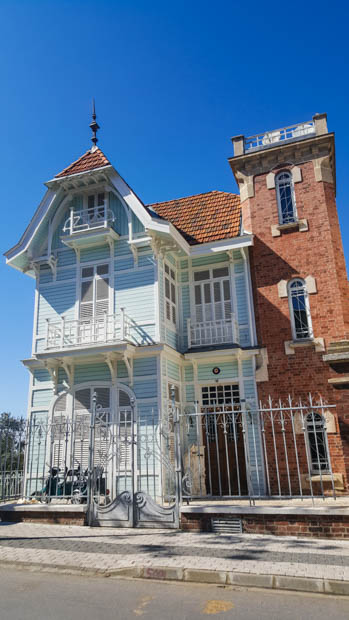 ---
The view at the top was really nice, so we sat and looked at the sparkling water and talked until it was time to ride back and return our bikes. I guess I was kind of happy to have a bike for the way down the hill, but at the same time, that's not true at all because the whole way was cobblestones, and the however many minutes it took us to get to the bottom were completely uncomfortable. Plus, you never know how functional the brakes are on a rental bike, so I was constantly braced for the moment when mine decided to quit on me. Gareth, on the other hand, seemed unfazed by the whole thing, so maybe I'm just crazy.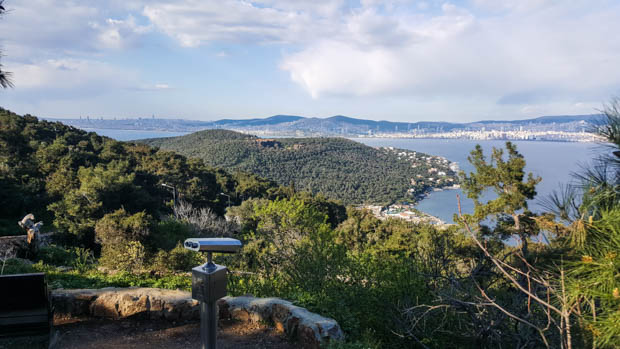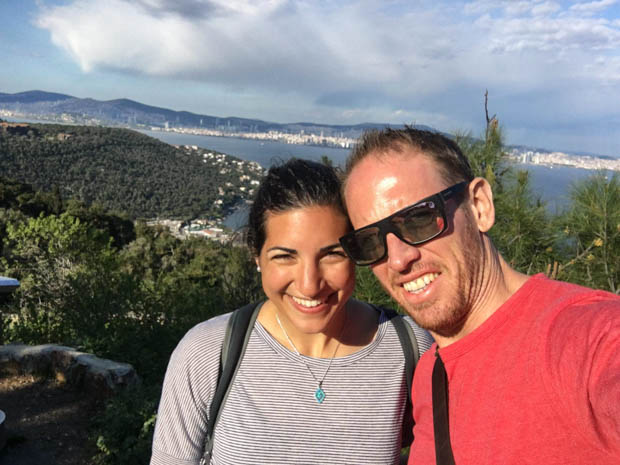 We returned our bikes and drank some horrible tea with the bike rental guy (seriously, why does any tea besides apple tea even exist??), and I passed out on the ferry ride back to the city. Who knew I was so tired? I guess it's a good thing that I slept a little because after we got back to the hostel, I had some packing to do!